Spain's 'new normal' is lockdown by another name
Fear of the masses is still driving the government's strategy at huge social and economic cost.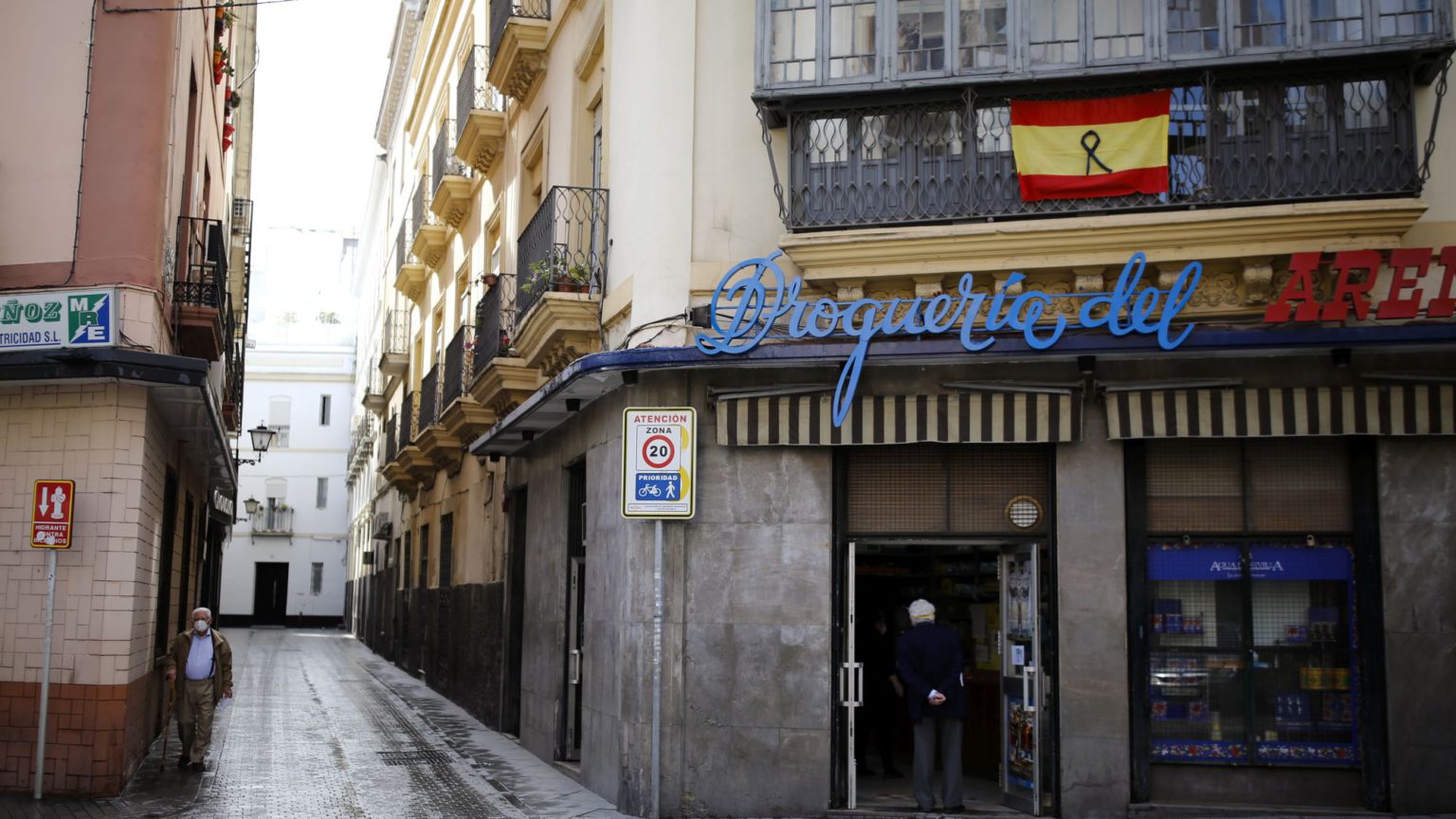 Spain, along with other European countries, is officially moving out of lockdown. This move is understandably viewed by many as a chink of light at the end of an exceptionally long and dark tunnel. Here in Spain at least, it initially seemed that after one of the longest and most draconian lockdowns in the Western world, we could finally, if cautiously, look to a post-lockdown future. But it has become increasingly apparent that as we tiptoe into a 'phased' approach to the 'new normal', people's lives, relationships and livelihoods will continue to be systematically controlled and stunted by the state.
At the beginning of this week, almost half of Spain's population is moving from 'phase zero' – total lockdown with the exception of essential services – to 'phase one', in which 'residents will be able to visit loved ones, attend funerals, go shopping without a prior appointment and have a drink at a street café'. This is not the case for Madrid (where I am based) or for Catalonia. The two most important parts of the country will remain in the phase-zero state of lockdown for an indeterminate length of time.
I miss having 'a drink at a street café' as much as the next person, so phase one will be a well-earned and welcome respite from phase zero. But it will be a short-lived reprieve, given that the phased approach to a 'new normal' is merely lockdown by another name.
Throughout the pandemic, the Spanish people have consistently shown that they are rational and capable citizens. They have demonstrated solidarity with their communities, whether by working in essential services or by observing the social-distancing and lockdown rules. And, importantly, they have bent the lockdown rules when simple logic demands it, without going overboard.
But rather than trust the public, the elite instead finds more comfort in the technocratic, irrational, and authoritarian rulebook. An instinctive distrust of the masses and a fear of losing authority and control drives the state's authoritarian Covid-19 strategy.
The phased easing of the lockdown is a tepid acknowledgement that the economy needs to be rebooted. This may appear as something of a departure from the former policy, but it is more a sleight of hand than any strategic reorientation. While the government is paying lip service to the economy, its measures offer little respite to business and workers.
The precautionary phased strategy is sending businesses and citizens into the economic arena with one hand tied behind their backs. The government somehow expects millions of already struggling small businesses to reopen in an already restricted market, and at half the normal capacity. This is likely to destroy these businesses and, in turn, damage the communities they serve.
It looks likely that schools will not return until September, and this could be with reduced class sizes and cuts in the number of school days. This will cause havoc beyond the organisation of the schools themselves. The juggling of parental responsibilities and work life is challenging enough. People's ability to work efficiently and productively is already being curtailed by having to work from home with children. In this context, productivity is bound to plummet.
The phased approach is as far from a targeted strategy as it is possible to get. The panicked reaction that led to total lockdown is being compounded further by the phased lockdown strategy. Both will wreak havoc on public life and on the economy. But Spain's coalition government is far more concerned with shoring up any authority it might have gained in the past few months in order to hold on to its shaky grip on power. But there will have to be a reckoning for the government eventually as the savage impact of the prolonged shutdown becomes more apparent over the coming months and years.
The tragic pandemic has been made all the worse by a panic-stricken and technocratic political class. Lockdown, in whatever form, represents a catastrophic failure.
Alex Cameron is a writer based in Madrid. He blogs here.
To enquire about republishing spiked's content, a right to reply or to request a correction, please contact the managing editor, Viv Regan.