The bizarre world of celebrity surrogacy
Anderson Cooper has had a baby, but the child's mother is nowhere to be seen.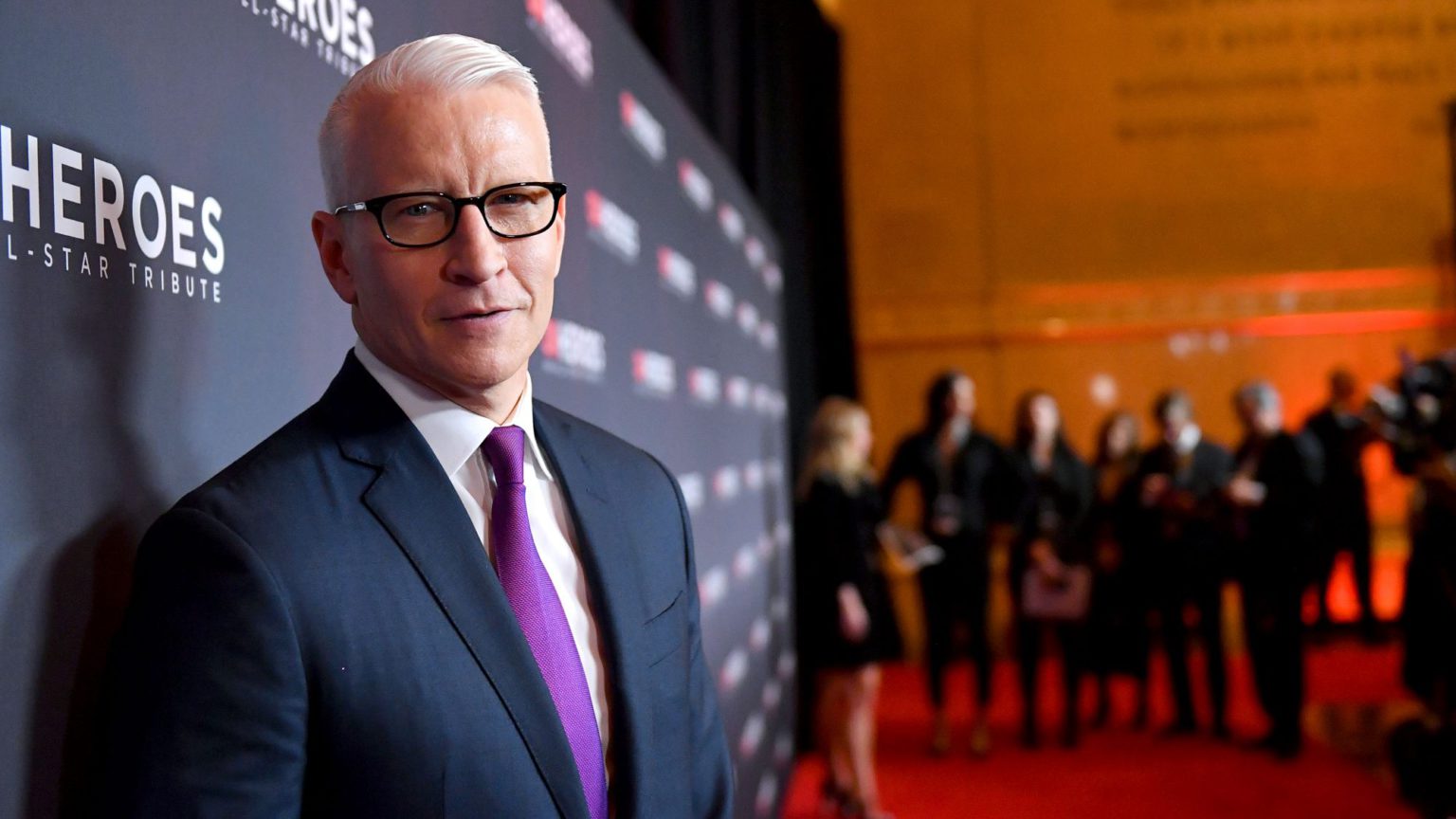 This is not exactly an only-in-America story. It's more an 'only among incredibly rich New York celebrities' story. The face of Anderson Cooper, the 52-year-old CNN anchor and correspondent for 60 Minutes, is known around the world. He is 'the most prominent openly gay journalist on American television', according to the New York Times. His romantic life is headline news in the tabloids.
With the help of a surrogate mother, late last month he acquired a son, Wyatt. 'On Monday, I became a father', he announced on Instagram. 'I've never actually said that before, out loud, and it still kind of astonishes me. I am a dad. I have a son.'
Going forward, the parenting arrangements for little Wyatt are peculiar. Cooper did have a partner, 47-year-old Benjamin Maisani, but they split up on friendly terms in October 2018. However, he told talkshow host Stephen Colbert that Maisani was 'going to be a co-parent to Wyatt even though we're not together anymore'.
They're not together, but they are a co-parenting family. Wrap your head around that.
Nor is Cooper taking paternity leave – because the coronavirus epidemic is too important for him to neglect his professional responsibilities for the sake of a new arrival. 'This is not some story, this is life and death', he explained. 'This is as serious as it gets. It's more important than ever before that things be true and accurate. That's one of the reasons why I'm not taking time off.'
So who will be taking care of Wyatt?
The gossip magazines have occasionally mentioned a 'nanny', but her ectoplasmic presence never materialised in photos of Cooper and Wyatt. Nor did the mother who gave birth to Wyatt, although in a TV interview Cooper did thank the 'remarkable' woman who 'carried Wyatt, watched over him, lovingly, tenderly, and gave birth to him'.
So let's recap. Because Cooper is too busy saving the world to change nappies, a soon-to-turn-53-year-old workaholic man with no experience of parenting takes delivery of a newborn baby and hands him over to a 47-year-old man with no experience of parenting. The genetic mother is unacknowledged; the surrogate mother is a cipher; the nanny is anonymous.
Sure, Anderson Cooper is worth about $200million, but something is missing. In the portrait of this happy family are two well-intentioned middle-aged gay guys, but no mum.
Not good enough, said one of America's leading novelists, Joyce Carol Oates, on Twitter. Women are being erased from the life of the baby, she said: 'You'd think that somehow dear Anderson was both father & mother. (how strange for the mother who'd been pregnant for 9 months, delivered a baby, presented Anderson w/ the baby & is now – gone).' If Oates had expected congratulations for noticing that the emperor had no clothes, she was mistaken.
A Twitterstorm erupted: 'senile abuse', 'homophobic', 'vile', 'loony tunes', etc. One tweet summed up the Twitterverse's view of Oates's ignorance: 'Just as single women have been both mother and father when needed, Anderson will be both father and mother. Capeesh?'
Let's all salute the love, strength and courage of single mothers. They're utterly devoted to their babies; they look after them 24/7; they give up their careers; they live in poverty. But how many of them would agree that parenting a baby is easier without a father? How is Anderson Cooper, wealthy as he is, going to cope?
More importantly, how is his infant son going to cope? Only God knows. Capeesh?
Michael Cook is editor of the online magazine MercatorNet, published in Sydney
To enquire about republishing spiked's content, a right to reply or to request a correction, please contact the managing editor, Viv Regan.