Who does the Muslim Council of Britain speak for?
This illiberal organisation is determined to chill critical discussion of Islam.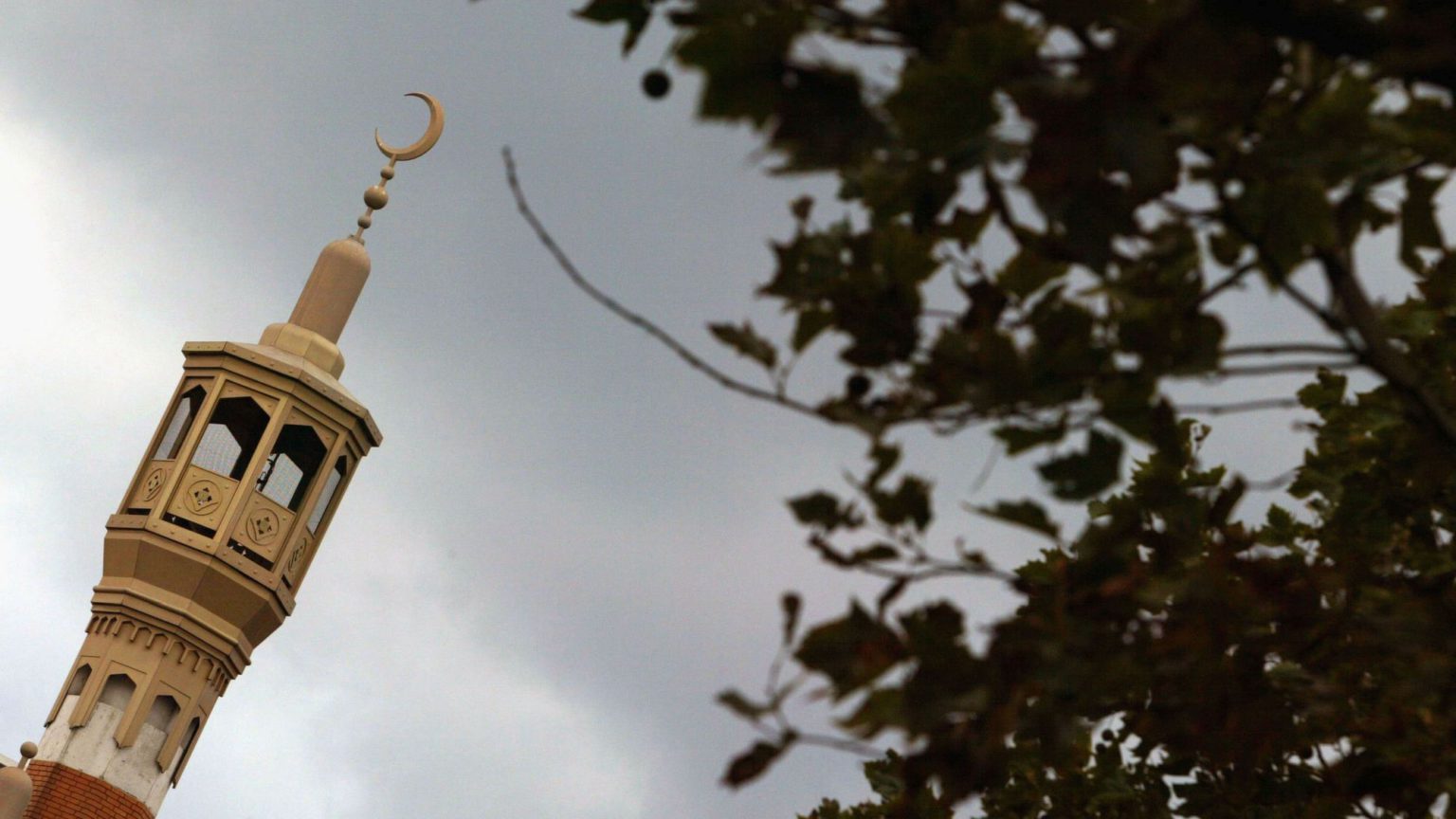 The appointment of Trevor Phillips to Public Health England's review of ethnic-minority deaths from Covid-19 has been met with some determined opposition. At the centre of the campaign against Phillips is the Muslim Council of Britain (MCB).
While the MCB once lauded Phillips, welcoming his 2003 appointment as chairman of the Commission for Racial Equality, noting his past work in helping coin the term 'Islamophobia,' the relationship soured when Phillips began looking critically at some trends within British Muslim communities. The MCB has never forgiven Phillips for a speech he gave in 2005 on how Britain was 'sleepwalking towards segregation'. It now accuses him of making 'divisive' claims which are used by the far right.
When it is not moaning about Trevor Phillips, what does the MCB do? Its most prominent public interventions concern the language used to describe Islam, particularly when it comes to accusations of extremism or terrorism. The work of its Centre for Media Monitoring has made the MCB's head of public affairs, Miqdaad Versi, a hero of the commentariat. Versi is given regular column space in the Guardian and is the subject of complimentary puff pieces. This week the Equality and Human Rights Commission has declined a request from the MCB to investigate the Conservative Party over allegations of Islamophobia, which will no doubt unite the MCB and the liberal elites in a sense of wounded outrage.
Yet the MCB's interventions are at times absurd. Consider its complaint against Joanna Lumley in one of its regular reports on the state of media reporting on Islam. In an ITV travel show, Lumley said the following of Kyrgyzstan: 'This is a mainly Muslim country, but its communist legacy gives it a much less strict Islamic feel.' That is her personal observation – something she should be free to say in a liberal democracy. But according to an MCB report, which devotes several pages to Lumley's comments, she is guilty of 'misrepresentation'. Academic Dr Salman al-Azami writes that the 'unnecessary inclusion of a sentence that represents Islam in a negative light represents poor judgment by the presenter'.
Reports like this lead to claims appearing in the media that misreporting on issues around Islam is widespread and is driven by racism. Headlines allege that 'most UK news coverage of British Muslims is negative'. These reports and the headlines they generate are designed to create a chilling effect around reporting on Islam, making discussion, outside a strictly defined and policed rubric, impossible.
For example, in the MCB report al-Azami warns: 'The term "Islamic" comes with a baggage of huge negative connotations due to the excessive use of the term in mainstream media.' When journalists are asked to operate within such a framework, in which even the word 'Islamic' is deemed problematic, it becomes much easier not to bother and to say nothing instead. Alternatively, journalists and commentators will speak about certain issues, but only within the sort of sanitised framework established by the Independent Press Standards Organisation (IPSO). Handily, Miqdaad Versi sits on IPSO's sub-committee on the reporting of Islam.
The MCB was formed in November 1997. It was influenced initially by followers of Abul A'la Maududi, founder of the Indian subcontinent's most important clerical party, the Jamaat-e-Islami.
The MCB enjoyed a brief love affair with New Labour in the giddy early years of Tony Blair. Sadly, both partners had failed to see the flaws in the other. The MCB could not stomach Blair's enduring support for the United States, while Labour learned that for all the MCB's talk of democratic values, it could equivocate when it came to violence overseas.
In fact, the idea of a single representative body for Muslims had been aired previously by the likes of Michael Howard when he was home secretary. Civil servants in government departments like the Foreign Office also wanted a channel of communication with British Muslims.
Here we might ponder the similarity modern multiculturalism has to colonialism – the big white chief meeting with the big brown chief, developing a policy the latter then sells to his 'community'. Writers such as Kenan Malik and Anandi Ramamurthy have pointed out how this process helped the powers-that-be to take the sting out of left-wing militant groups in the 1980s, such as the old Asian Youth Movements and police monitoring groups.
Does the MCB speak for British Muslims? One opinion poll found only 12 per cent considered it did. Perhaps the most high-profile British Muslim politician, former chancellor of the exchequer Sajid Javid, observed in 2018: 'The Muslim Council of Britain does not represent Muslims in this country. You find me a group of Muslims that thinks they are represented by the MCB.'
Indeed, how could any organisation represent nearly three million British Muslims? There is enormous diversity among British Muslims in terms of class, ethnic background, religiosity, age, languages spoken, education and location. The top-down multiculturalism predominant in the UK makes ample space for the middle-class Muslim professional who seeks to opine on behalf of the butcher in Luton's Bury Park or the teenager in the industrial West Midlands. But society can do better than hearing people's voices secondhand.
Today, the MCB's linkage to Jamaat-e-Islami is not as prominent as it was. Younger, British-born activists are coming through. Connections, however, remain. Dr Salman al-Azami, so concerned about the alleged missteps of Joanna Lumley, initially came to prominence through campaign work for his late father, Professor Ghulam Azam. A former leader of Jamaat-e-Islami, Azam was convicted of crimes against humanity in a genocide committed by Islamists to prevent Bangladesh's national independence.
A reminder, perhaps, that there are bigger things to worry about than Joanna Lumley's views on Kyrgyzstan.
Dr Paul Stott is a writer and commentator based in the UK. Follow him on Twitter: @MrPaulStott.
To enquire about republishing spiked's content, a right to reply or to request a correction, please contact the managing editor, Viv Regan.