Juries are essential, even in times of crisis
Judge-only trials are a parody of justice. The pandemic is no reason to usher more of them in.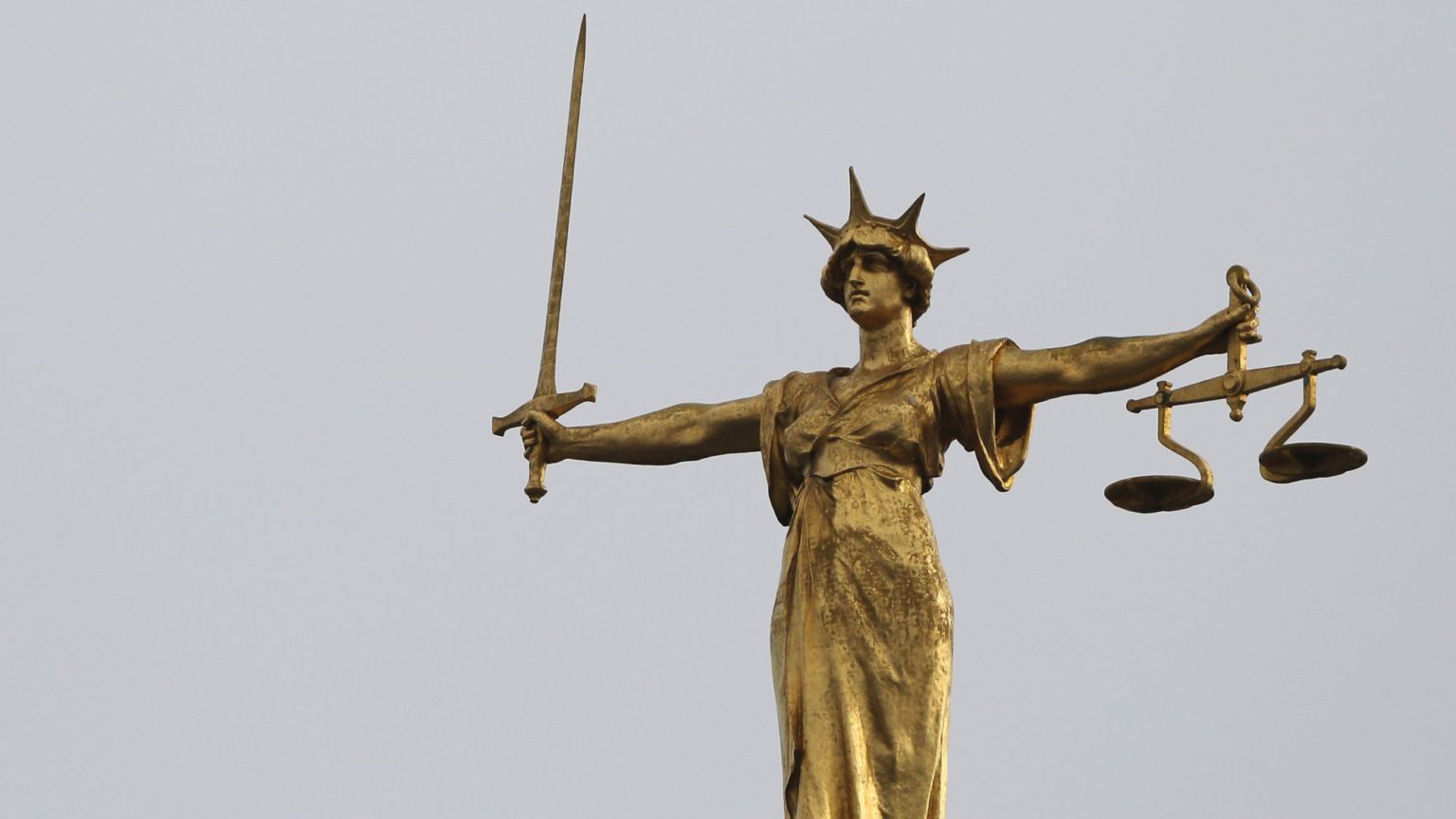 The jury system is arguably the most effective way of delivering justice that the world has ever devised. Academic research suggests that juries are 'fair and efficient', take their duties seriously, and do not discriminate against any kind of defendant. Historically, the jury system worked to correct unjust laws by acquitting defendants even when they were guilty of unjust crimes, through a practice which became known as jury nullification. The system of judging people by 12 of their peers has shaped history in favour of liberty and justice.
So why is it that whenever there is any kind of crisis it is the jury system that comes under attack? Last week, Richard Henriques wrote an article in The Times suggesting that people facing long waits for their trials due to the lockdown could be tried by a judge sitting alone. This follows the decision, announced by the Lord Chief Justice, to suspend all new jury trials until arrangements are put in place to help mitigate the risks of spreading Covid-19. Originally, the plan was that only new jury trials expected to last more than three days would be halted. But mounting pressure from the legal profession led to a complete suspension.
Supporters of a move to judge-only trials say this would be a choice that defendants would make, allowing the courts to get back to work without diluting the traditional rights of defendants. But while this might seem like a proportionate proposal in extraordinary times, it is nothing of the sort. It would offer up a diluted version of a fair trial. In fact, just as the jury trial has been shown throughout history to be a reliable protector of individual liberty, the judge-only trial has been shown to be a parody of justice.
Judge-only trials were used widely over the course of the Troubles in Northern Ireland. These so-called 'Diplock Courts' were formally abolished in 2007, but judge-only trials continue to be used in Northern Ireland in particular circumstances. The courts were accused during the 1970s of ignoring brutal police interrogation techniques and giving undue weight to the evidence of police and military informants. One of the few convictions arising from a judge-only court in recent years, the case involving the so-called Craigavon Two, is now cited as a case in which defendants were convicted on a lower standard of evidence than would be expected in a jury trial. This is not to suggest that the judiciary is inherently biased against defendants; it is simply to point out that judges are part of the state. It would hardly be surprising if individual judges were more willing to overlook or excuse gaps in prosecution evidence than a jury of 12 citizens would be.
Asking defendants to choose between a long wait before a proper trial and a judge-only trial raises another question for lawyers: why aren't more of them calling for the immediate resumption of jury trials? Certain legal practitioners are 'key workers' within the government guidance, but the restrictions on trials going ahead means their work has been seriously curtailed. Lawyers beg to be considered as frontline workers when it comes to their pay disputes with the government. So why not prove how essential they are by insisting on the courts opening properly?
The legal profession appears to prefer pulling down the foundations of public justice rather than returning to work in risky circumstances. It is hardly surprising that the government is reluctant to treat lawyers as frontline workers when they are apparently unwilling to take the risks associated with frontline work.
This is not meant to be uncharitable. I am a lawyer myself. Attending magistrates courts – which remain open for urgent business – and police stations in the midst of a pandemic has been a daunting prospect. But it is hardly an unassailable one. I am sure many lawyers out there would gladly don their robes and get back to making jury trials work, even with a risk to their own health. They should be allowed to do so. The idea that we should offer defendants a parody of the normal processes of justice as a response to the pandemic is a significant overreaction.
Perhaps there are also risks to jurors. But there is an easy solution to this – remove the compulsion behind jury service for the duration of the pandemic. Allow those jurors to attend who want to take part in the justice system. Remember that three quarters of a million people stepped up to volunteer with the NHS, potentially putting their own health at risk. It is not ridiculous to expect that many would step up to get justice moving again. They should be allowed to take the risk.
Fair trials have to continue. Defendants still have a right to the best possible trial, even in the course of a pandemic. Lawyers should get back to work and get proper trials started again, and the government should let them do so.
Luke Gittos is a spiked columnist and author. His latest book Human Rights – Illusory Freedom: Why We Should Repeal the Human Rights Act, is published by Zero Books. Order it here.
Picture by: Getty.
To enquire about republishing spiked's content, a right to reply or to request a correction, please contact the managing editor, Viv Regan.