Boris is driving the left mad
They couldn't even give the potshots a rest on the day his son was born.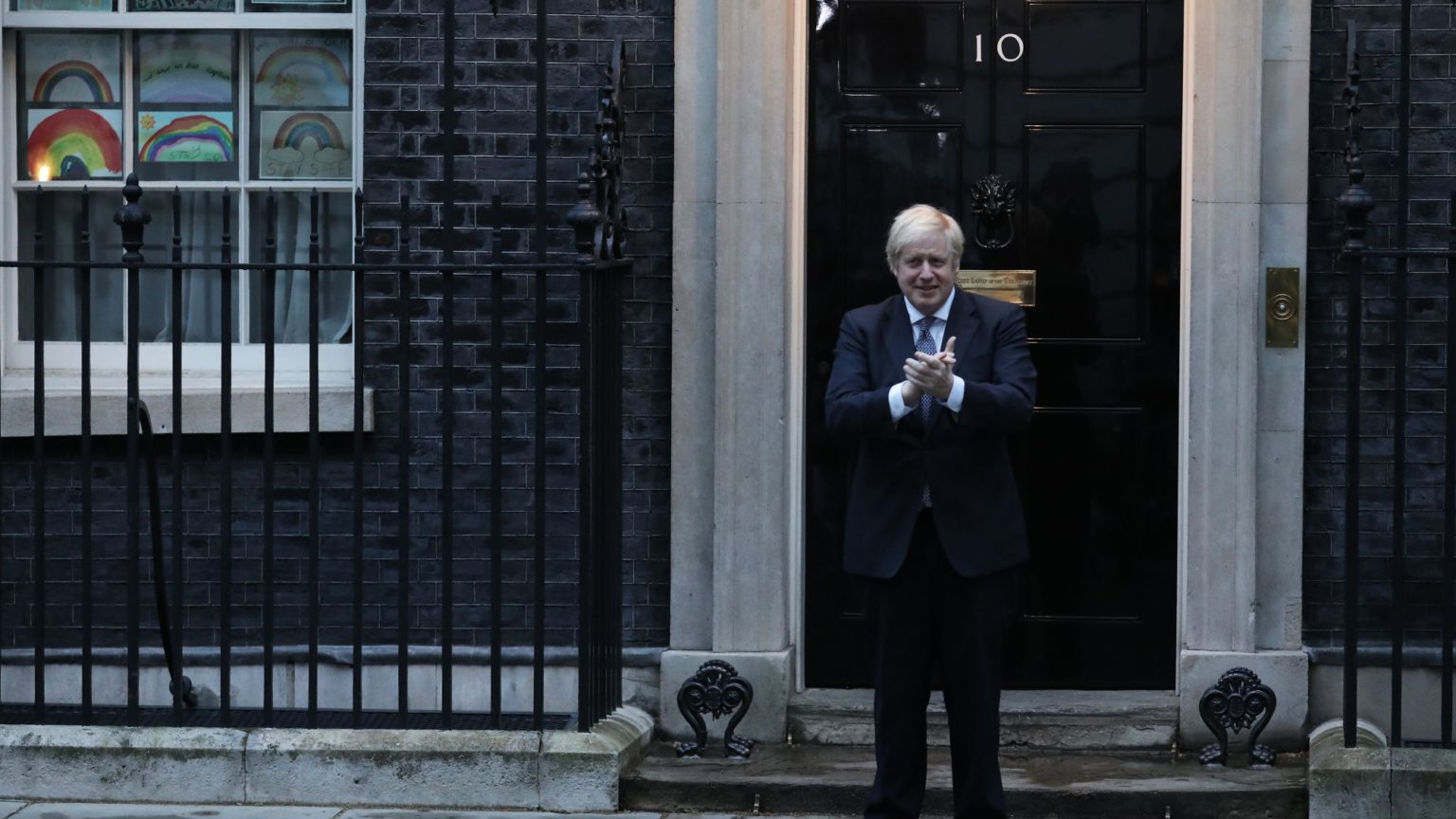 Opportunities are sometimes hard to come by, and when they present themselves, they must be taken. It seems many on the left would agree.
Even amid this pandemic, too many on the left are using every available opportunity to take cheap potshots at the government and promote their divisive identity politics. We glimpsed this in the reaction to the birth of Boris Johnson' son, and his decision to name him after the two doctors who saved his life.
Having recently come out of ICU after suffering from Covid-19, Johnson and his partner Carrie Symonds rejoiced at the birth of their son. They paid tribute to the doctors who saved Johnson by naming their son after them, as well as their own grandfathers. As nice as this gesture was, some on the left just couldn't help but get involved.
Instead of congratulating the birth of Wilfred Lawrie Nicholas Johnson, some started snarking, joking that the birth was somehow planned so that Johnson could get out of PMQs. Labour MP Ruth Cadbury posted this tweet (now deleted): 'It appears Boris Johnson has just found yet another excuse to miss #PMQs.'
This is a ridiculous and risible claim that shows the lengths to which some will go to attack Johnson. After deleting the tweet, Cadbury tweeted: 'So Boris Johnson has a good excuse to miss #PMQs today – congratulations!' If ever there was a back-handed compliment, it would be this.
Others, meanwhile, have voiced their upset that it wasn't an immigrant doctor who saved Johnson. The idea here presumably being that Johnson is racist and therefore would never have named his son after an immigrant doctor, or that perhaps if he did it would either upset or perhaps educate his supposedly bigoted supporters. Writer and author Sathnam Sanghera tweeted: 'Gutted he wasn't treated by a Ranjit, Mohamed or, frankly, Satnam.'
The identitarian left promotes the idea that the government doesn't really care about you unless you're white and British. It is regressive identity politics like this that pits people against each other. This is what we saw recently in the #YouClapForMeNow viral video, featuring migrant-descended NHS workers castigating an imaginary racist public.
Identarian leftists thrive on division, and wherever they can find a way of sowing it, they will. They're not concerned with the wonderful work the NHS is doing under the most unprecedented circumstances. Instead, they're more concerned with how the NHS can be used to the ends of Boris-bashing.
If the intention of all this is to damage Boris Johnson, then it is spectacularly failing. His poll ratings remain high. The British public aren't interested in wokeness, identity politics or being offended at nonsense. They're interested in how the country will get back on its feet after Covid-19.
If you want to bash Boris, then take issue with his performance as a prime minister. Don't use the NHS or his innocent child as a stick to beat him with. The left needs to get a grip.
Wasiq Wasiq is an academic specialising in law and terrorism. Follow him on Twitter: @WasiqUK
Picture by: Getty.
To enquire about republishing spiked's content, a right to reply or to request a correction, please contact the managing editor, Viv Regan.