Stella McCartney's unsustainable hypocrisy
The fashionista is hanging her workers – and the environment – out to dry.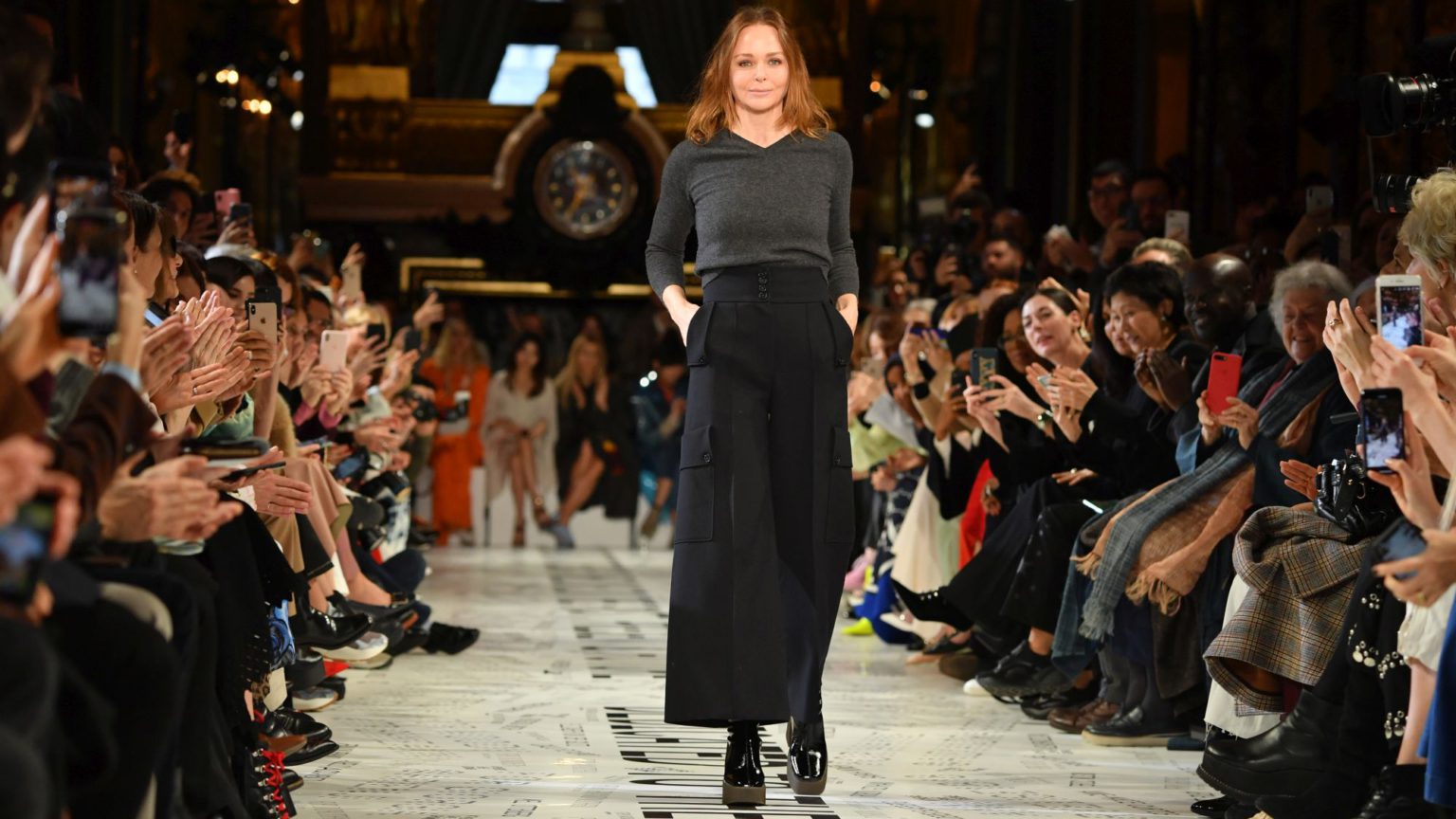 The Covid-19 crisis has definitely shown us which employers put their money where their mouth is. Interestingly, some of the most preachy businesspeople are turning out to be grasping and miserly when it comes to putting their hands in their own bulging pockets.
One example of this tightwad attitude is Stella McCartney. McCartney reportedly has a personal fortune of £60million. Her business has a turnover of £500million per year. She also has a famous billionaire father whose wealth exceeds his taste (in second wives and woeful plastic surgery, to name a few things). Despite all this, Stella is using the government's furlough scheme, which offers 80 per cent of workers' pay up to £2,500 a month, and is reportedly refusing to top it up from her own amply stocked coffers.
A few months ago, McCartney was giving out eco-friendly fashion tips, instructing us not to wash our clothes to reduce our carbon footprints. We plebs used to be derided as the great un-washed, but now we wash too much, apparently. And for decades Stella has made a fortune charging hundreds of pounds for rather frumpy clothes that she claims are 'environmentally sustainable'.
But how green are Stella's clothes, really? Her website says that most of them are made of viscose, a material that is often presented as a sustainable alternative to cotton and polyester. But viscose is made by treating natural wood from trees, such as beech, eucalyptus and pine, or plants such as bamboo, soy or sugarcane, with harsh chemicals.
These chemicals, which include carbon disulphide, are highly toxic. According to Dr Paul Blanc, a professor of medicine at the University of California, chronic exposure to carbon disulphide can cause serious health problems for workers, including Parkinson's disease, premature heart attacks and strokes. Carbon disulphide can also cause birth defects, skin conditions and cancer.
These chemicals can also be released into the environment, causing pollution to air and water. The effects of carbon-disulphide poisoning have been seen not only in workers, but also in those who live near viscose factories. To her credit, McCartney tries to prevent the latter from happening by using 'closed loop' factories, in which toxins are captured. But accidents and leaks are never entirely preventable.
Overall, viscose has been given very low (D and E) scores for sustainability in ethical-fashion group Common Objective's Made-By Environmental Benchmark for Fibres.
The chemicals aren't the only issue. Environmental group Canopy, which works to raise awareness of deforestation, estimates that more than 150million trees are chopped down every year to be turned into viscose and related fabrics.
In 2014, McCartney joined Canopy's Fashion Loved by Forest initiative. The main result of this was that McCartney's raw materials would be sourced from 'sustainably managed and certified' forests in Sweden. This is a start. But however sustainable the forests are, there are still thousands of air miles resulting from the transport of these materials.
Admittedly, the processes used in McCartney's clothes do not involve some of the heinous crimes common in other parts of the fashion industry, like the use of child workers or sweatshops. But why doesn't someone preaching sustainability just use more sustainable fabrics, like organic cotton, organic linen or wool? These fabrics may be more expensive than viscose, but since McCartney charges hefty prices for her clothes, she would still turn in a very decent profit.
As is so often the case, the message from celebrities seems to be 'do as I say, not as I do'. But in times of crisis, such hypocrisy is unsustainable.
To enquire about republishing spiked's content, a right to reply or to request a correction, please contact the managing editor, Viv Regan.