Jog on, Jolyon
Now the fox-clubbing, interfering QC is going after NHS Trusts.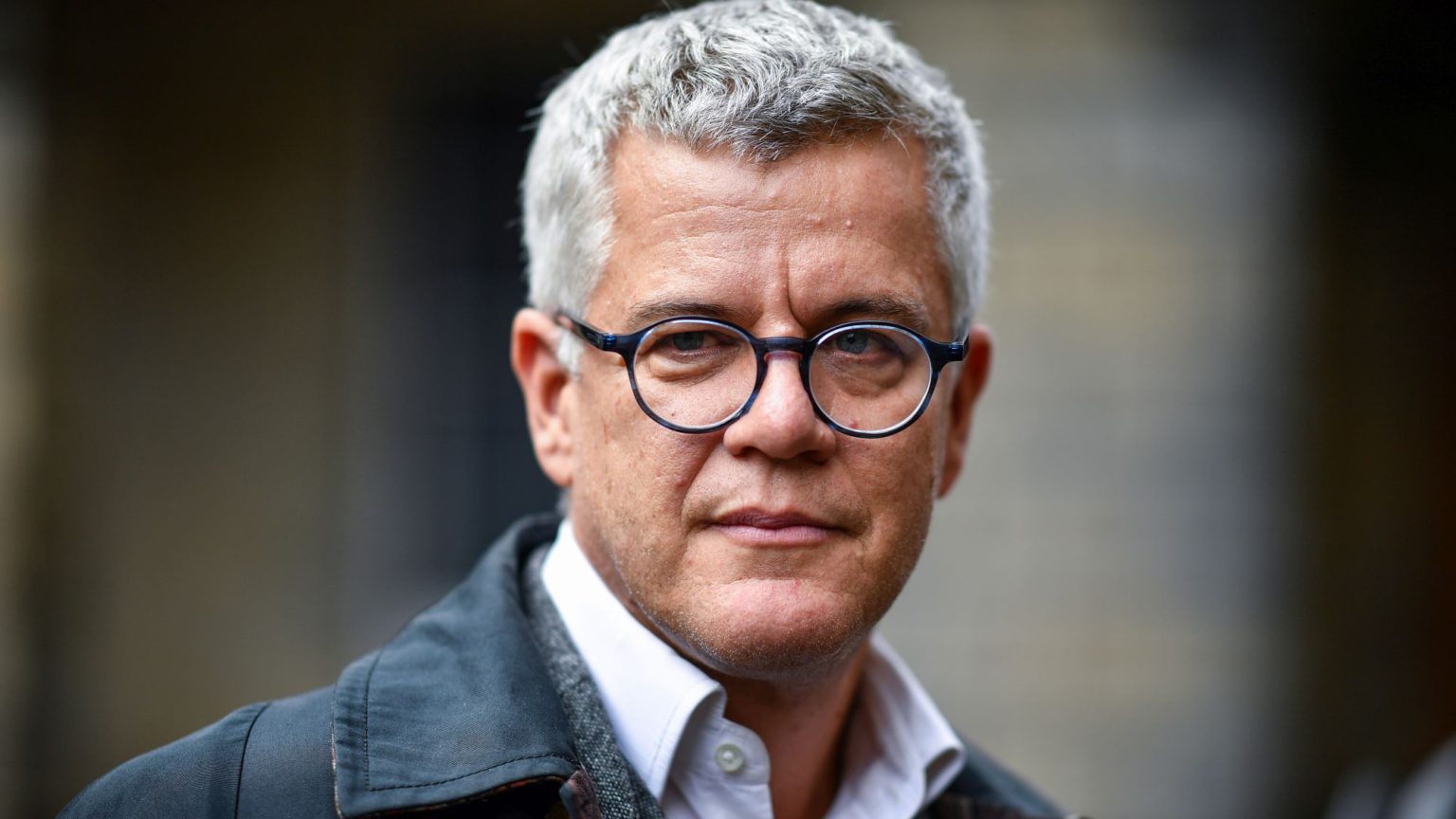 Jolyon Maugham is back. Maugham, the QC who made his name initially by suing the government over Brexit and then later by battering a fox to death on Boxing Day, has returned from an apparently self-induced Twitter exile. His Good Law Project forced a local NHS trust to change its guidance this week with regards to death certificates and Covid-19.
The trust, which was anonymised in the materials Maugham posted, had published guidance suggesting that doctors need only include Covid-19 as a cause of death 'should the doctor wish'. In fact, according to this challenge, existing law stipulates that the medical practitioner in question has a statutory duty to state 'to the best of his knowledge and belief the cause of death'. It also refers to national guidance stating that 'if before death the patient had symptoms typical of Covid-19 infection, but the test result has not been received, it would be satisfactory to give "Covid-19" as the cause of death'.
Maugham threatened the trust with a judicial review (with the threat of costs, of course) if they did not change the guidance. The trust issued a response to Maugham's letter, saying it had withdrawn the guidance and simply referred doctors to national guidance instead. Maugham took to Twitter to say the trust had 'conceded EVERYTHING'. Victory was his. He had battered that NHS trust into submission like they were trying to eat his chickens.
The issue as to how to certify deaths amid this pandemic is an important one. The daily death numbers are touted by commentators as proof of the government's failings — even when the numbers appear to show improvements. Yet there has been significant uncertainty about where it is and isn't appropriate to designate Covid-19 as a cause of death. It is still difficult to distinguish between those who die with Covid-19 and those who die from it. Variations in death rates between different countries have highlighted that different approaches to classifying these deaths exist across the globe. Maugham's case implies that classifying these deaths is black and white. It isn't.
Yet this latest action highlights more than the difficulties in classifying Covid deaths. Maugham's legal venture highlights the appalling impact of litigation, or the threat of litigation, on society's ability to deal with social problems.
There is already fear over the litigation which will follow the pandemic. The Coronavirus Act 2020 created a new 'Clinical Negligence Scheme for Coronavirus', to deal with negligence claims arising from the pandemic. Maugham has nothing to do with personal-injury law. But the possibility that there will be scores of lawyers alleging negligence in handling patients the moment the pandemic is over is a real concern.
Maugham's case raises additional problems. First, there is a real risk that the numbers of deaths attributed to coronavirus will be artificially inflated. He has called on health secretary Matt Hancock to investigate if there has been broader underreporting of Covid-19 deaths. But interventions like this could easily lead to over-reporting. Forcing a doctor to make a particular judgement, through overly assertive guidance, risks inflating 'Covid deaths' artificially by including many people who died 'with' but not 'of' Covid-19.
And secondly, the threat of legal action could make the government more risk-averse in how it deals with this crisis more broadly. The government should feel as though it can informally advise the public to do things without being terrified of being dragged through the courts if things appear to go wrong. Easing the lockdown will require the government to take risks. We should expect it to take risks. The alternative is to maintain mindless authoritarian lockdowns until we can be guaranteed that it is safe to go outside. The threat of litigation makes institutions, including the government and the NHS, far more risk-averse, and could end up extending the lockdown for longer than necessary.
Maugham's case may look like a minor amendment to NHS guidance. But it creates a worrying precedent. We cannot expect doctors to combat this virus while being constantly worried about lawyers looking over their shoulder. The threat of litigation will make it harder for the government and the NHS to deal with today's unprecedented challenges. The law is already playing a corrosive role in our coronavirus efforts. It could get worse.
Luke Gittos is a spiked columnist and author. His latest book Human Rights – Illusory Freedom: Why We Should Repeal the Human Rights Act, is published by Zero Books. Order it here.
Picture by: Getty.
To enquire about republishing spiked's content, a right to reply or to request a correction, please contact the managing editor, Viv Regan.