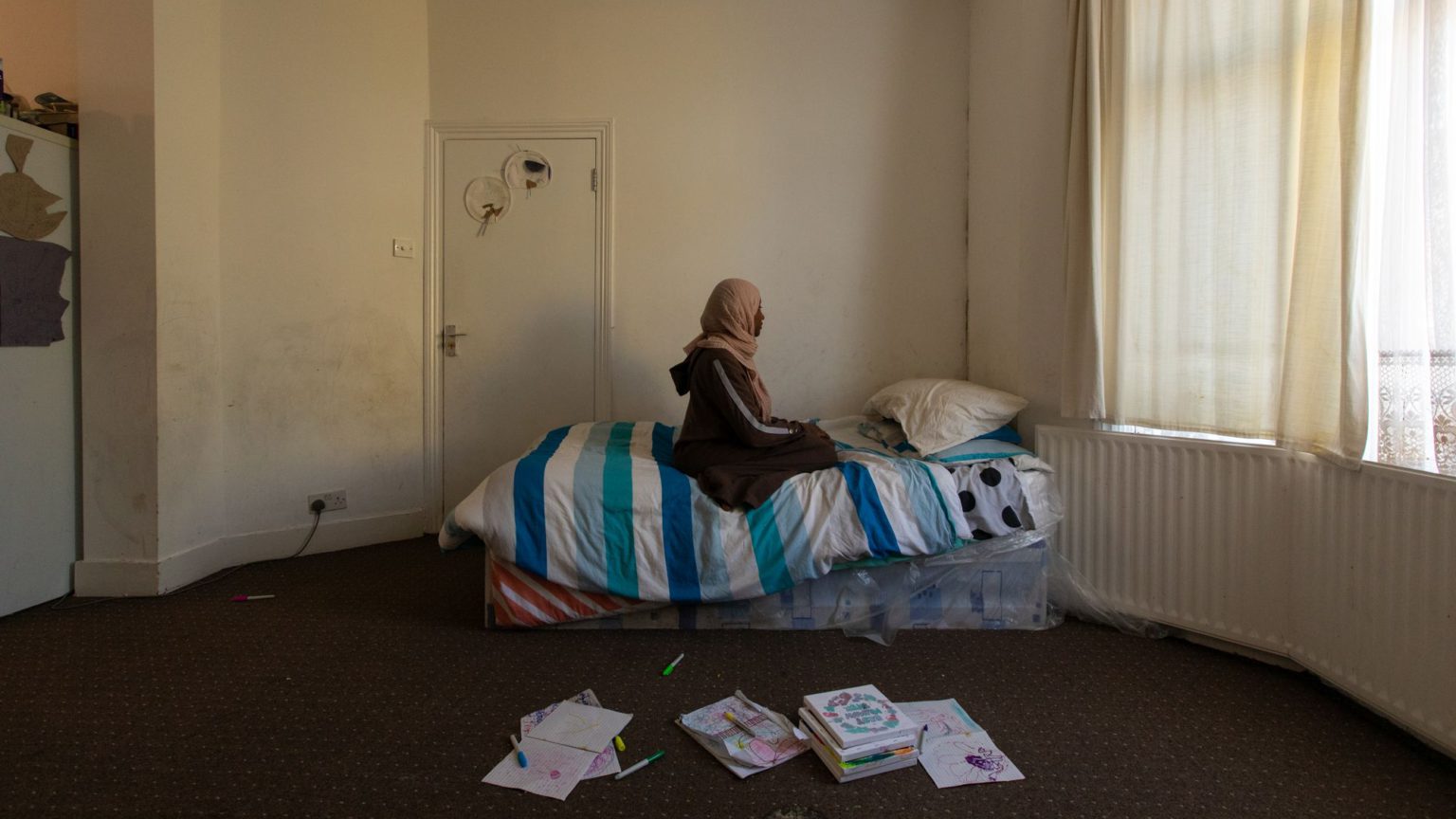 2 METRES: life under lockdown
Photographer Laura Dodsworth explores the toll our 'new normal' has taken.
Lockdown is intended to save lives, but how is it changing our lives? 2 METRES is a photography and storytelling project which explores the impact of social distancing, personally and professionally.
In public, people dance around new invisible lines, some with humour, some with fear. We try to envisage our two-metre boundaries and stay behind them, safe from possible contagion or recrimination. It impacts more than how we navigate pavements, also affecting and limiting our work, leisure, romance and the fundamental human need for society and physical contact.
A lot of coverage of the lockdown has felt purposefully cheerful, and reflected an understandable need to make the best of a bad situation and inspire people. But the reality can be harder. I wanted to bring my lens to the very edge of this invisible two-metre wall, to look through my isolation into someone else's, and ask how we have changed already in this short time. Two metres sounds like a small distance, but the consequences feel vast, and I wanted to portray the honest difficulties and losses alongside resilience and hope.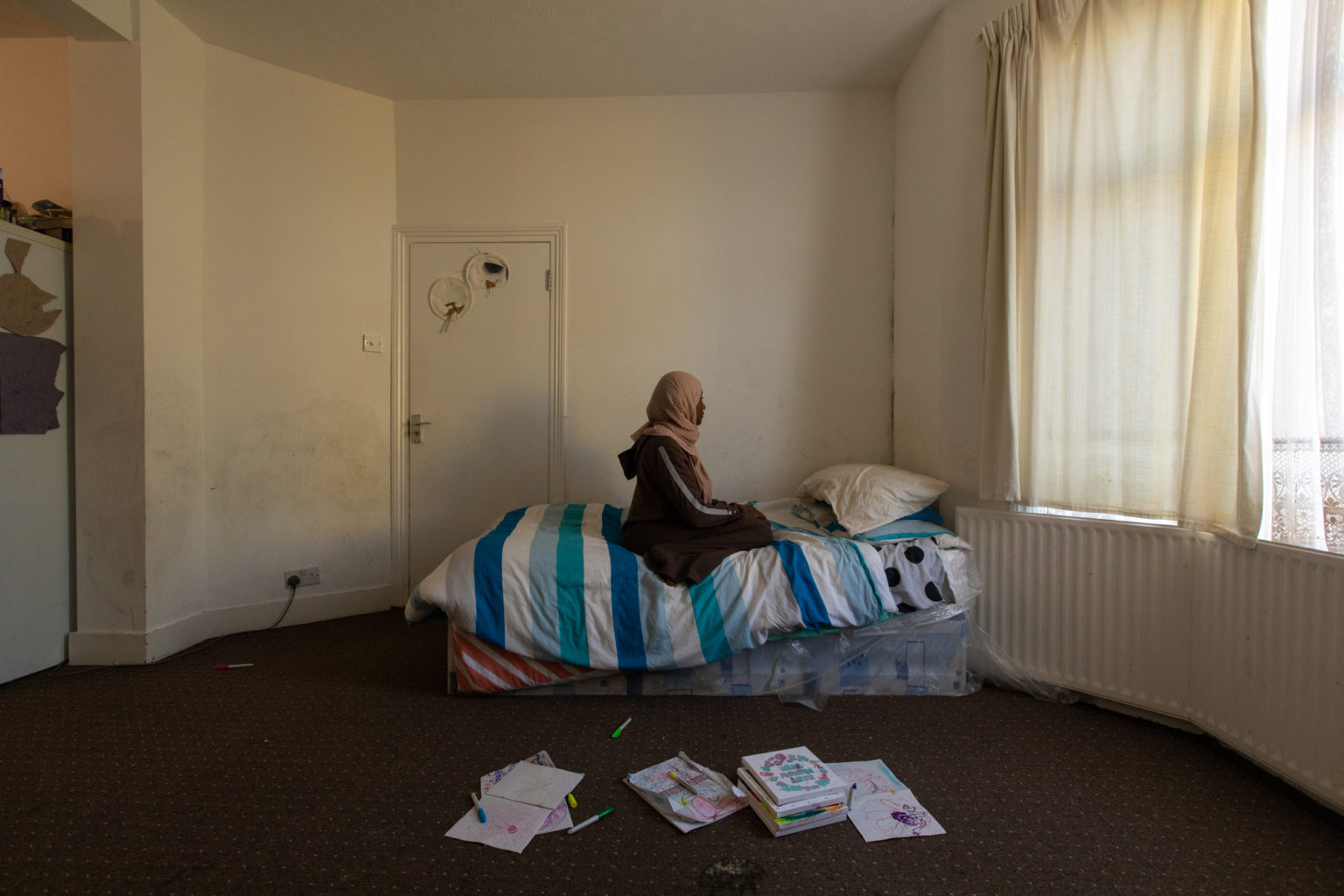 'My three children and I live in this one room. Four other women and their children live in this house and we all share the kitchen and bathroom, so I can't self-isolate properly.
'I go to college, I can read English and I have access to the internet, so I know how many people die every day. I am very worried about the virus. The other women in this house do not speak English so they don't understand they should take social distancing seriously.
'I can't take my children to the kitchen with me, so I have to leave them alone in this room. That is not safe, and they cry, but what else can I do? They would bump into the other women and their children. I clean the bathroom each time my children use the toilet so they won't catch anything.
'My daughter had a cough so I decided to self-isolate three weeks ago. To prepare, I went to the shops to buy some food, but I found that some items were double the price. The normal halal meat I buy is £7 per kilo, but it had increased to £14 per kilo. I didn't know what was going on and I was so worried.
'The Magpie Project has been sending me food parcels and also some cooked food. I am very happy in this area because the Magpie Project is wonderful and the school is very supportive. The school sent us sandwiches every day in term time.
'I had to flee from my country because my parents and husband disagreed with the government and are in prison. I came here to be safe, not to be like a prisoner in one room with children. I don't feel that the local authority cares about my health, or my children's health.
'I am stressed all the time. I try to keep my children quiet, but we all disturb each other in this house. The neighbours keep me awake, my baby is teething, and I get very little sleep. I worry about getting the virus. If I get sick, who is going to look after my kids? I have no relatives or friends in this country. No one can take this responsibility for me. I have to stay well and fight for my children.'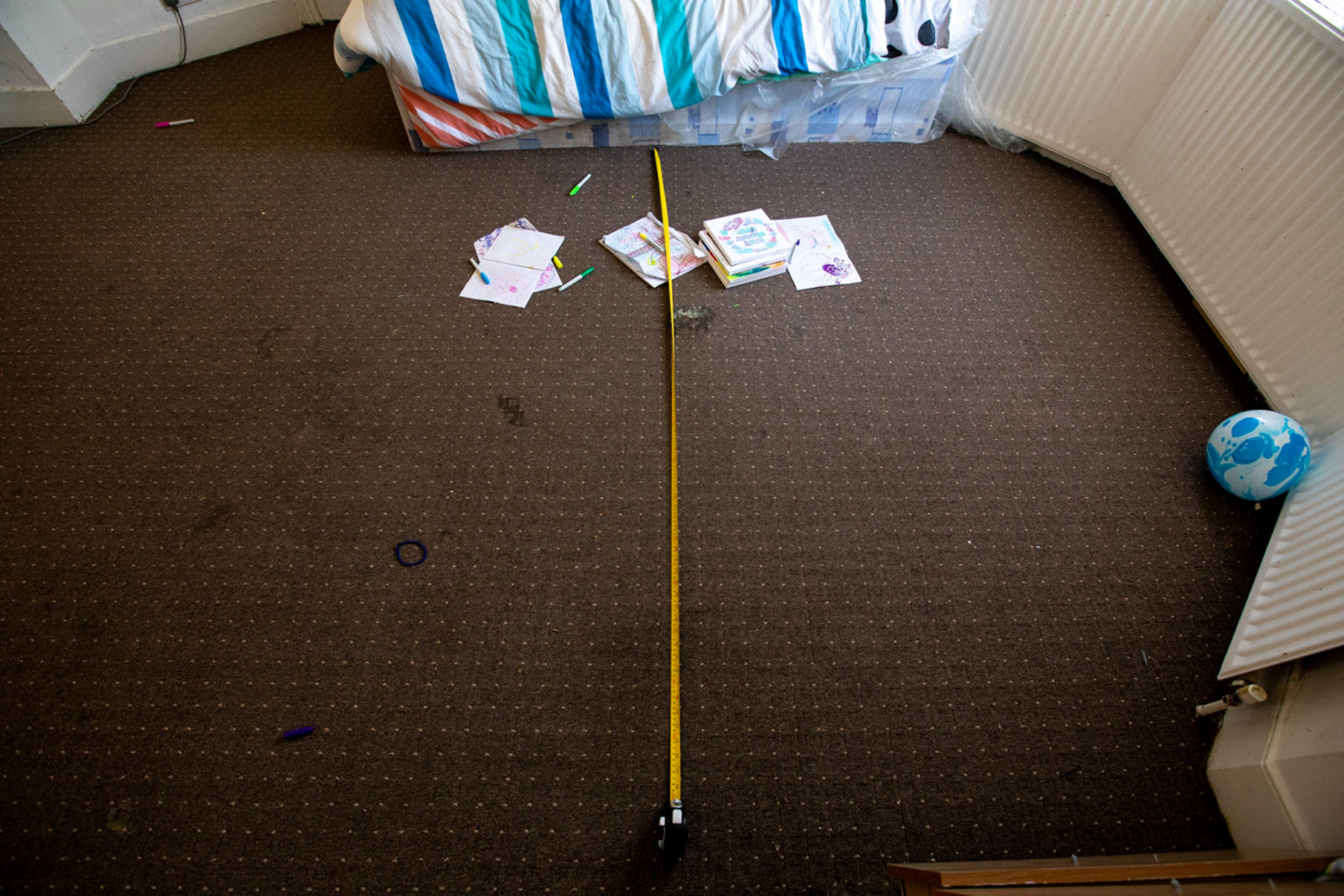 The chiropractor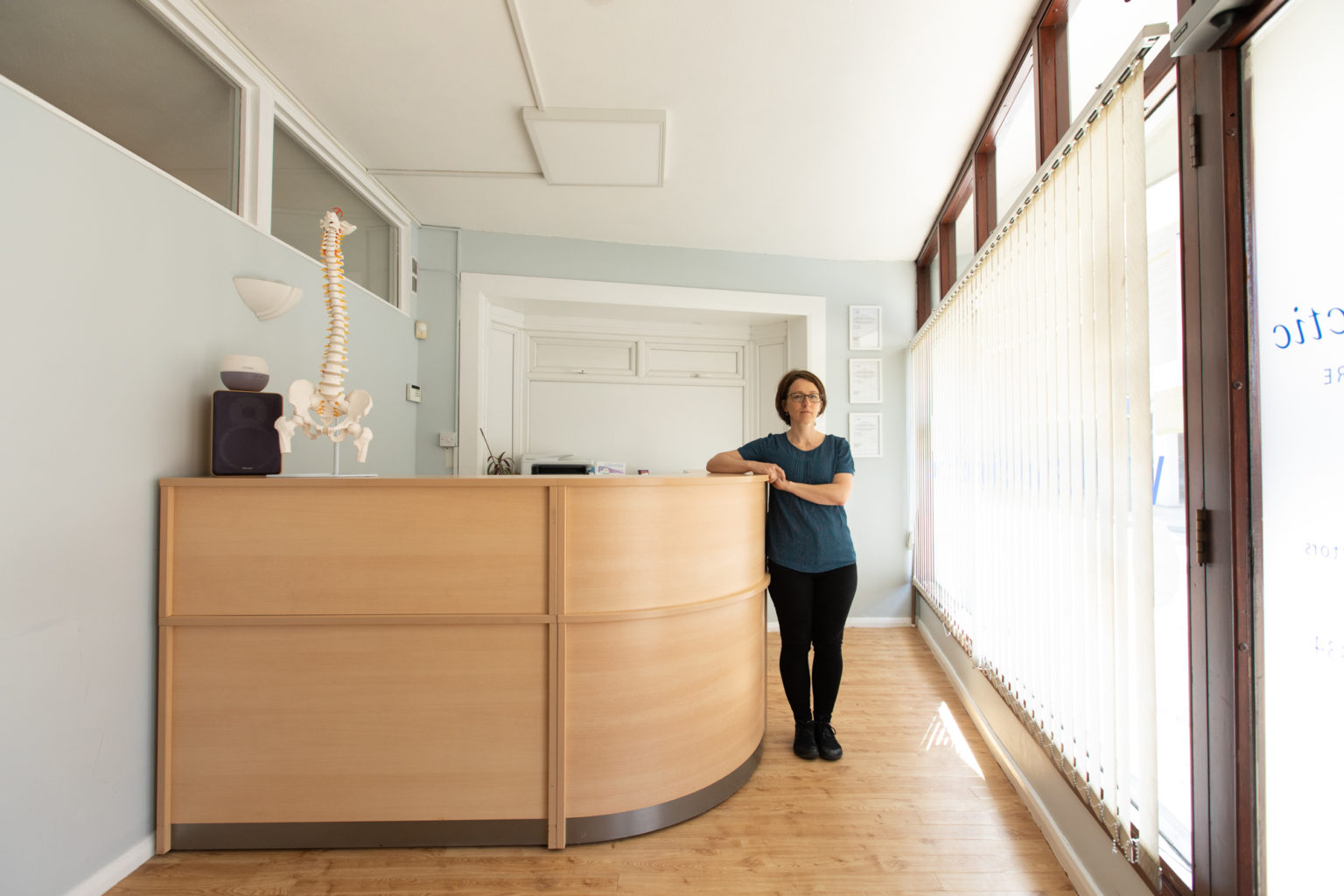 'The lockdown has killed my business overnight.
'I'd like to be able to stay open for the people I serve. We've closed at a time when people need us most. The first week of lockdown put me in a really bad place personally, because it felt like I had to abandon people.
'Our business can't operate with the two-metre distance. People would be allowed to come and see us at the practice, but we have to keep our distance and chiropractic is fully hands on – you adjust the spine, pelvis and cranium. I could see someone if they have an acute problem, but the ideal is to see people before they are acute.
'I have literally just taken out a business loan and I have a mortgage. I have obligations to members of staff. I've gone from being in a really good place with a full diary, to an empty clinic. I don't know how long this will go on for, and the financial uncertainty is very unsettling.
'I've now chosen to focus on the relaunch when I can open again. This could be an opportunity to help people really value their health and their choices every day. The body has an innate ability to heal, we just have to support our bodies to be able to heal and be well. The problem is I have no idea when relaunch is.
'I'm a bit worried that even when lockdown is over people might be nervous about closer contact. The two-metre rule might affect my business for some time to come.
'I know that for some of my customers I am their main or only point of social and physical contact. It's a privilege to interact with people like that. I hope this doesn't go on too long for their sake as well.'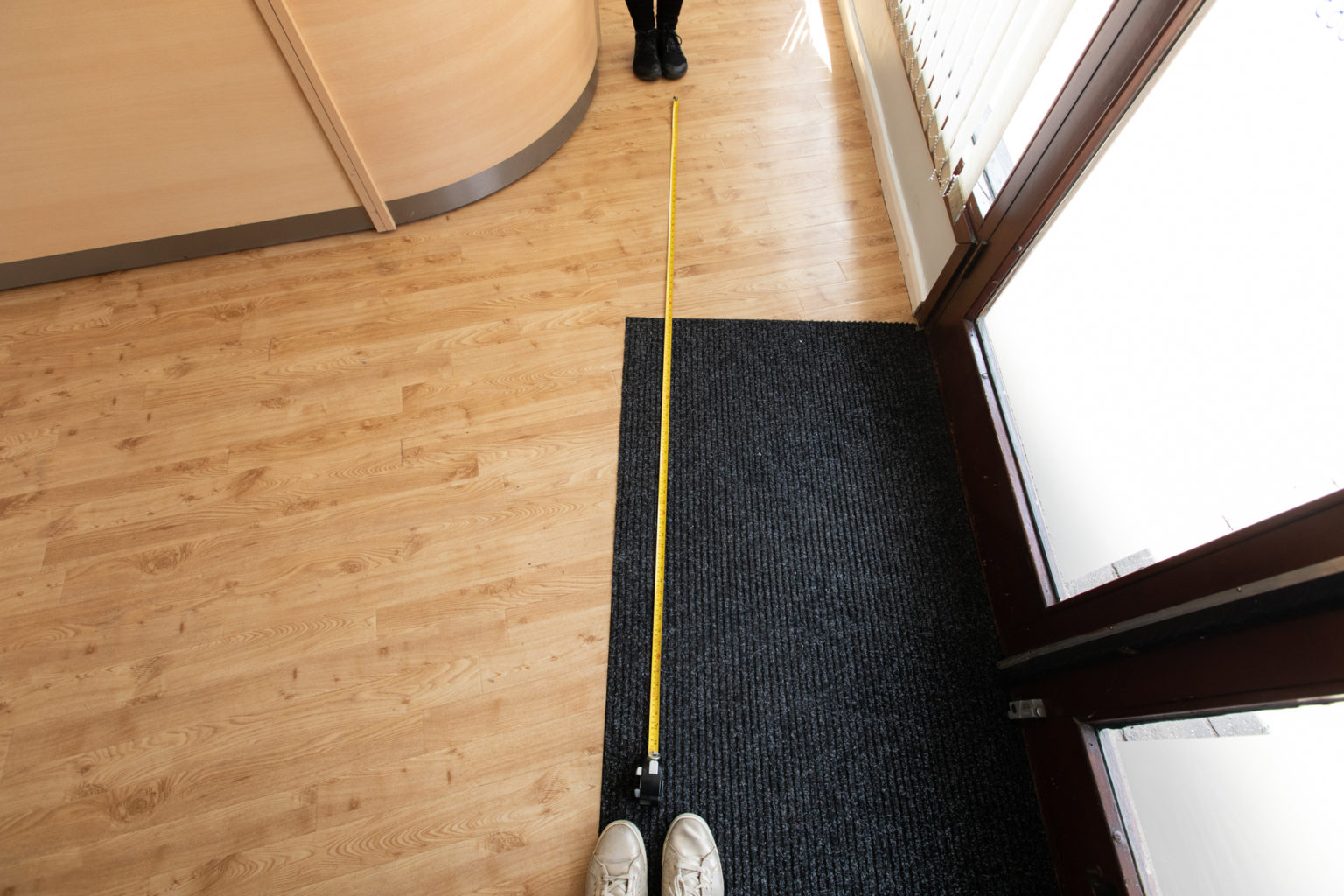 The priest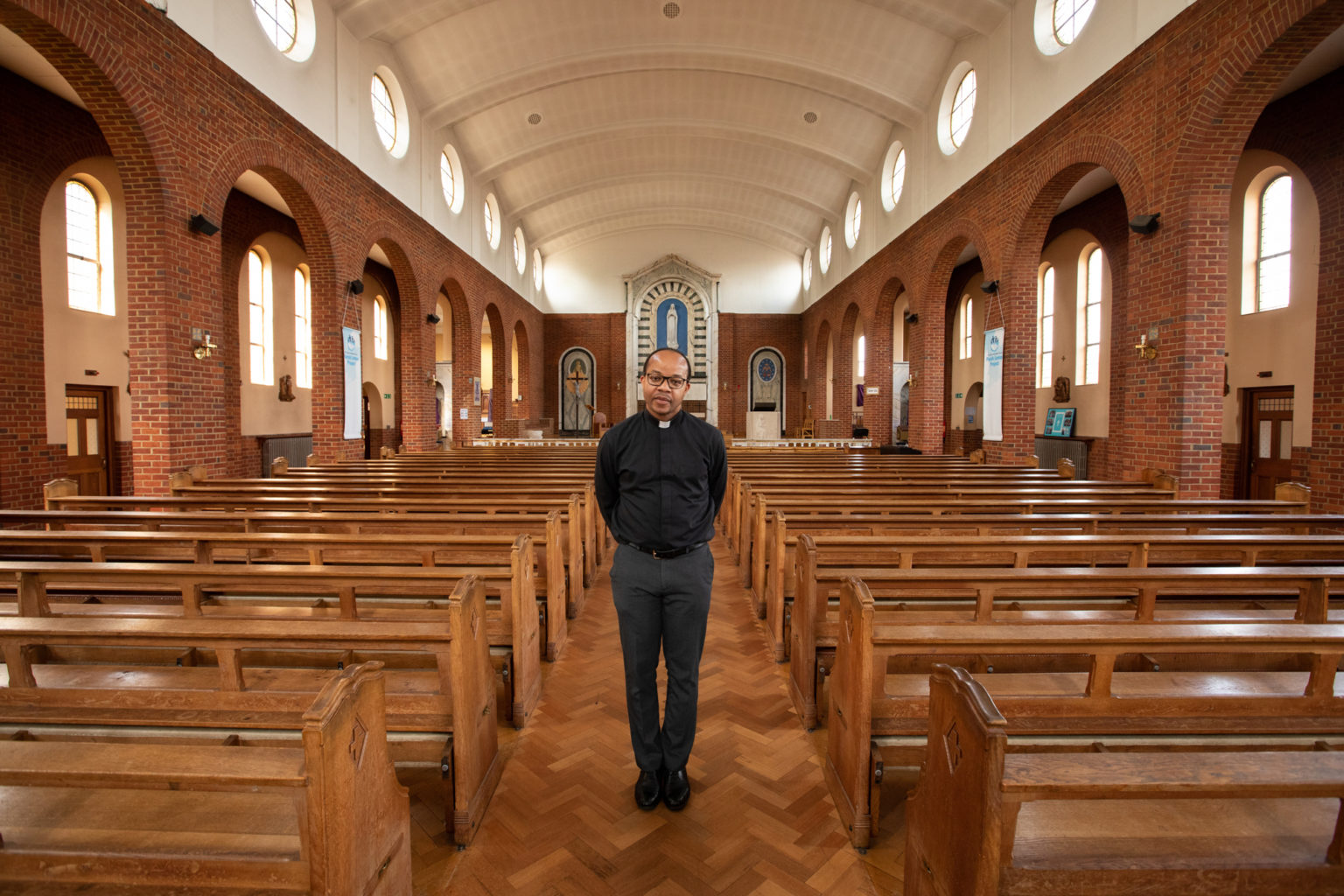 'It is Easter weekend and this is normally the second busiest time after Christmas. I have been preparing for Easter since January. The Mother of all Vigils and the Service of the Light will be observed by me on my own tonight. I will follow the full service. Sadly, we had technical difficulties and I cannot stream services to my parishioners. I hoped I could give my parishioners a pleasant surprise and email them to tell them they could watch services this weekend, but sadly we had technical difficulties. My parishioners will have to watch other church's services, and of course they can join in the spirit of prayer.
'It is strange to hold a service on my own in the church, but I am not distracted by the empty church, I am connected to God in prayer and connected to my congregation in spirit. I concentrate on the mysteries that are being celebrated and I carry my congregation with me in my heart.
'Although there are no public services or masses, and the church is closed, from time to time people come to the door. I can't shake their hands or hug them now. To start with we stopped services but left the church open for people to come and pray, but the government has instructed us to close. The other day I found a young lady praying on her knees literally outside the church doors.
'It is difficult as a priest to have no physical contact. I have quite a young congregation and normally the children jump on me! It was the children who taught me the elbow touch before lockdown.
'Some of my parishioners have contacted me to say they feel very odd not to be able to come to church, and anxious about what life will be like when this is over. It will be painful if they turn to see someone in the pew they would normally see and they are not there.
'Faith helps me. At this time I reflect on the suffering, death and misery of Jesus, and from that the salvation and life. God makes a statement to humanity at this time that we are loved. After the Crucifixion comes the Resurrection.
'When this is all over I hope that there will be positive lessons that help the community of faith to grow. There has been a lot of human goodness, helping others and not just focusing on themselves. I look forward to the church opening. I look forward to the children jumping on me again.'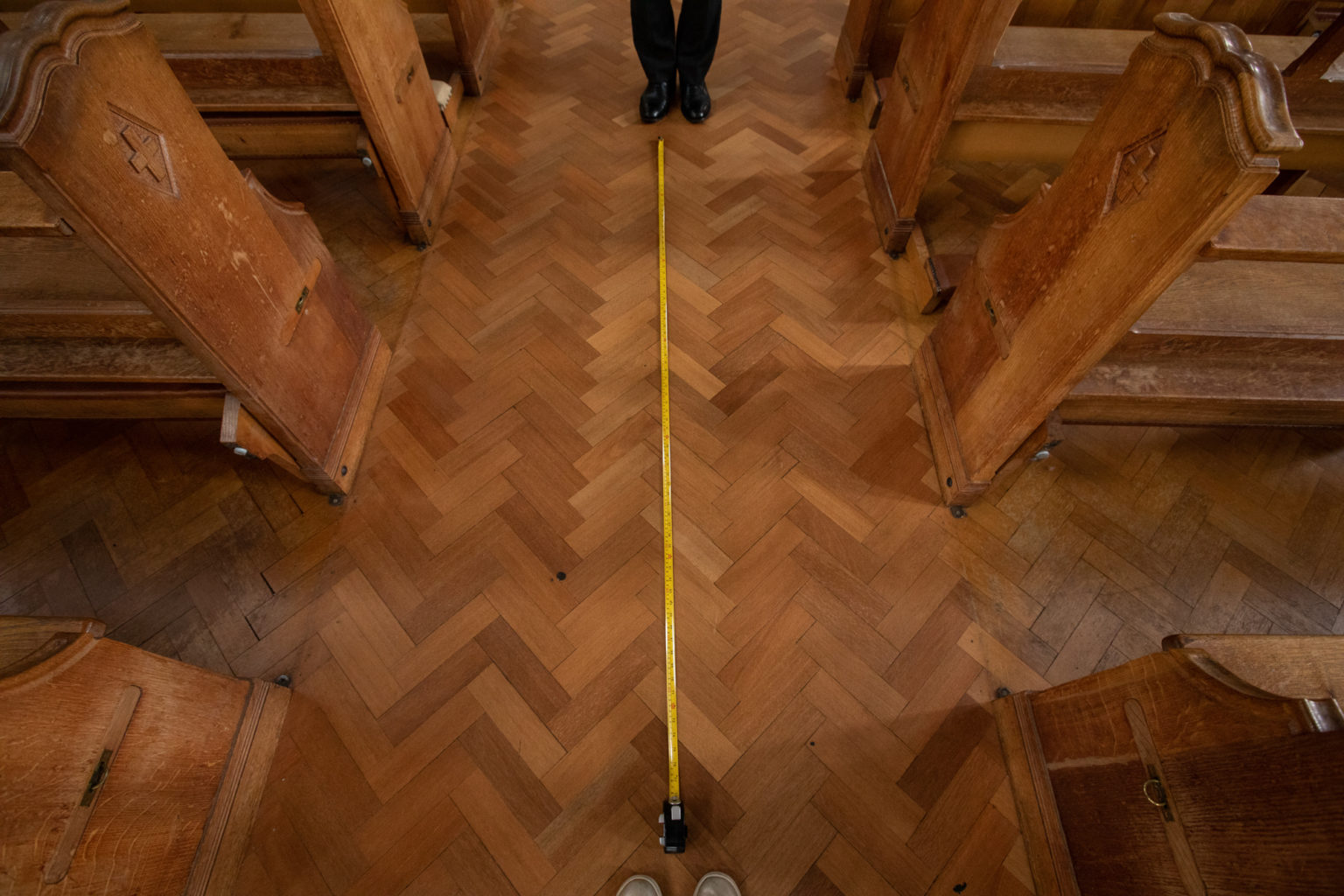 The 17-year-old student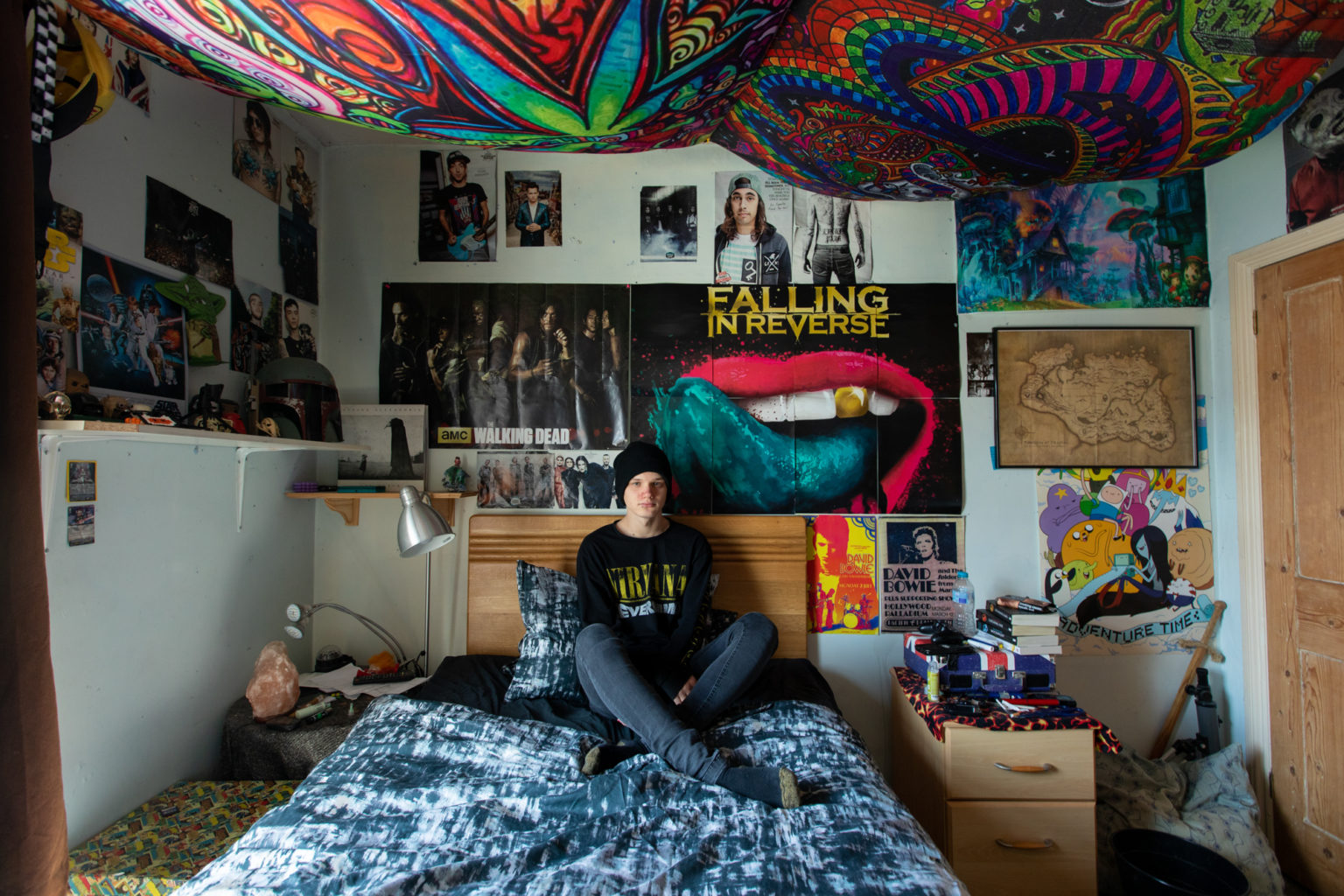 'Lockdown has mainly affected my mental health. It's become an excuse to do nothing.
'Because I can't go to college there's no structure or feeling of responsibility. I have work to do but I haven't done it. I do nothing. I have depression and social anxiety. With depression you can easily lay in bed all day if there is nothing else to do, and that's what is happening, I just lie in bed.
'My sleep schedule has gone really bad. I don't have to wake up early for college so I sleep as late as I can. That way the days are over quicker.
'A part of me doesn't want lockdown to end. There's a comfort in doing nothing. I'm not fighting depression, I'm giving in to it. But it's not healthy for me. I feel more on edge.
'I know it will be good for me to get back to college and see my friends. If you go out you can put yourself in a different frame of mind. I rely on the social contact and going to college to motivate myself.
'I haven't been working on my final project. I had an idea that I was really excited about, but I can't do the practical work at the moment, and I don't see how I can really finish my final project. It's stressful. As soon as I go back to college they will know I haven't done the work, and I worry about that.
'I normally see a therapist every week. It's over the phone now but that isn't as good. It's not the same when you can't read body language and facial expression. There's a language you can only read in person.
'My social life has stopped. I'm not able to see my friends, obviously, although we talk online.
'I feel like life is on hold. I'm waiting.'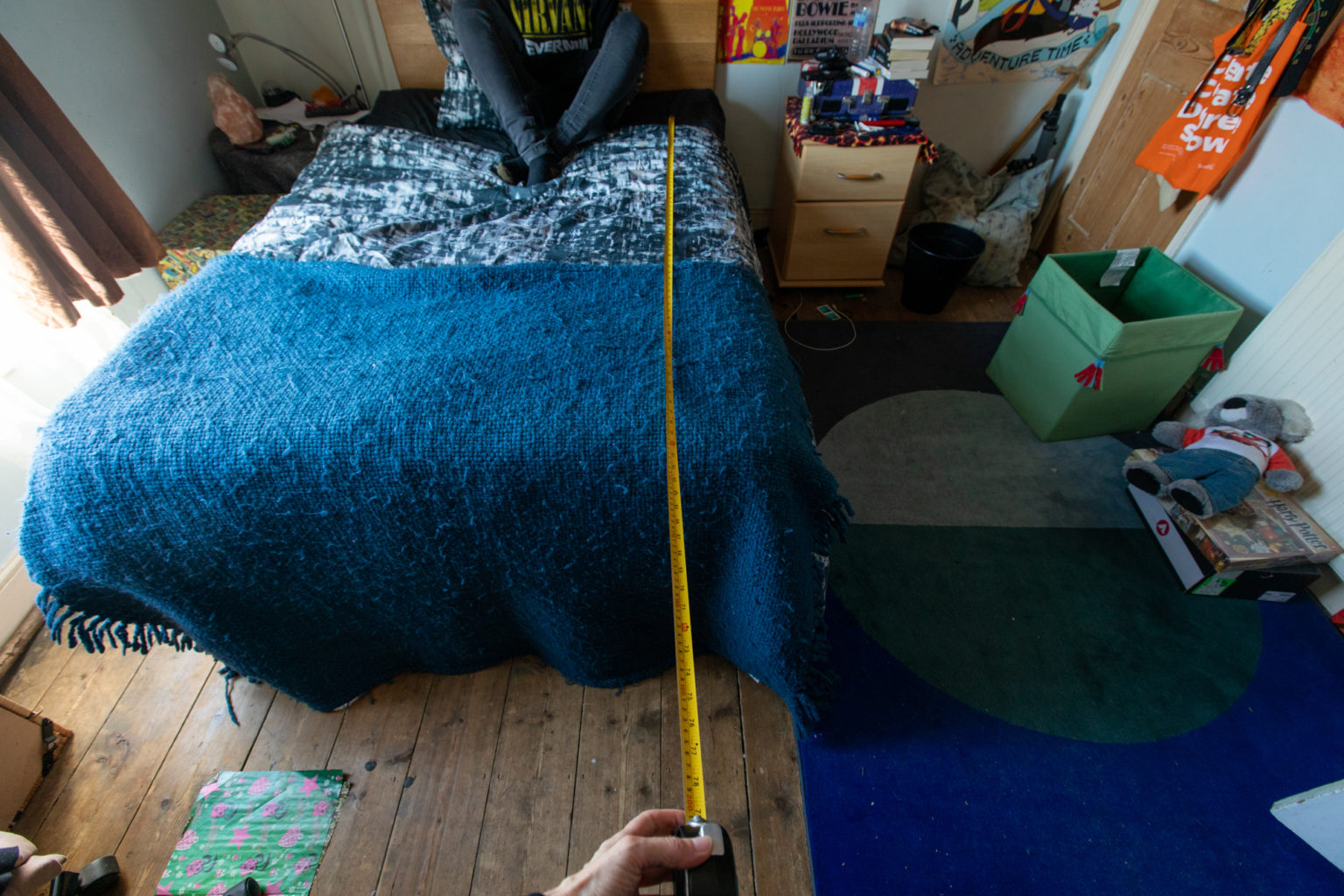 The estate agent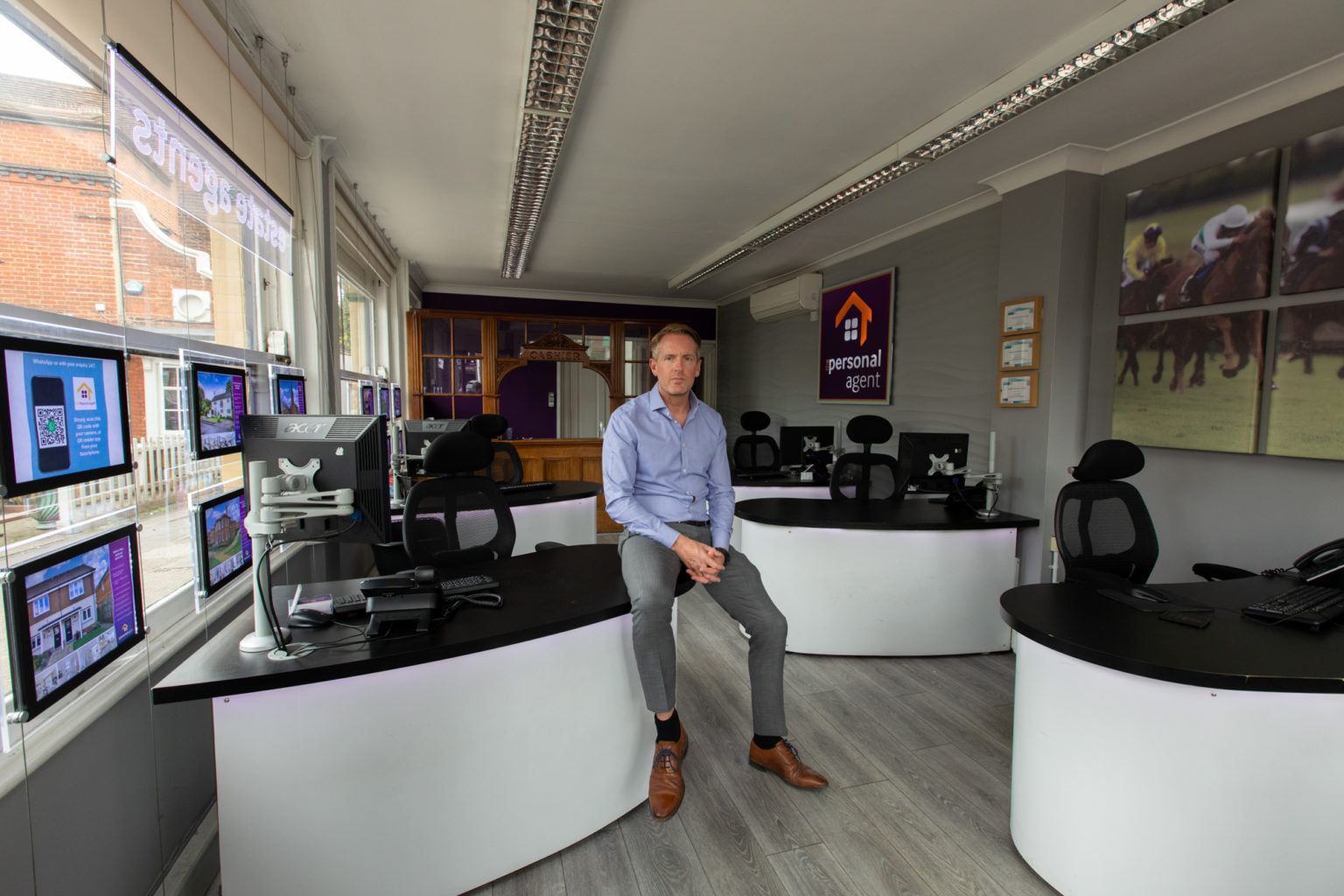 'I own an estate agency with my business partner. We have five offices and just under 30 staff. It was difficult to get everyone working from home because they needed computers and phones set up at home, but we managed it within two days.
'Obviously it's almost impossible to sell houses at the moment. We're doing WhatsApp viewings and we're on the phones, and that works to a degree, but of course people want to visit homes in person.
'We've furloughed about half of our staff. If the lockdown continues we will have to furlough more. We still have rent, rates and utilities to pay. We expected a month of no business, but if this goes to two months or more of lockdown, it will be very tough. There are a lot of estate agents that will go out of business if lockdown continues, and some already have. So many have furloughed their entire staff and they are at a standstill. Mind you, if lockdown continues the economy will be in such a bad way the house market will be completely changed.
'Most of our staff have been with us a long time, and they understood we had to furlough them. Basically, it was last in, first to be furloughed.
'Lockdown has made us reassess how we work. Do we need five branches, and all the office space we have? Could people work from home more? Some people really enjoy being in the office and need that focus and to be managed, but some are thriving at home. I think we can save our costs in the future.
'Personally, I find the lockdown difficult. My wife and I are separated and we have to move the children between the two of us, but for the first few days there wasn't any guidance about that. I also have to work from home and supervise home schooling – I'm managing, but it is 'interesting'! There have been a few days when I've felt like a caged animal and I don't like it.
'I hope that soon we can get back to normality. We all want to get back to work, and get people moving.'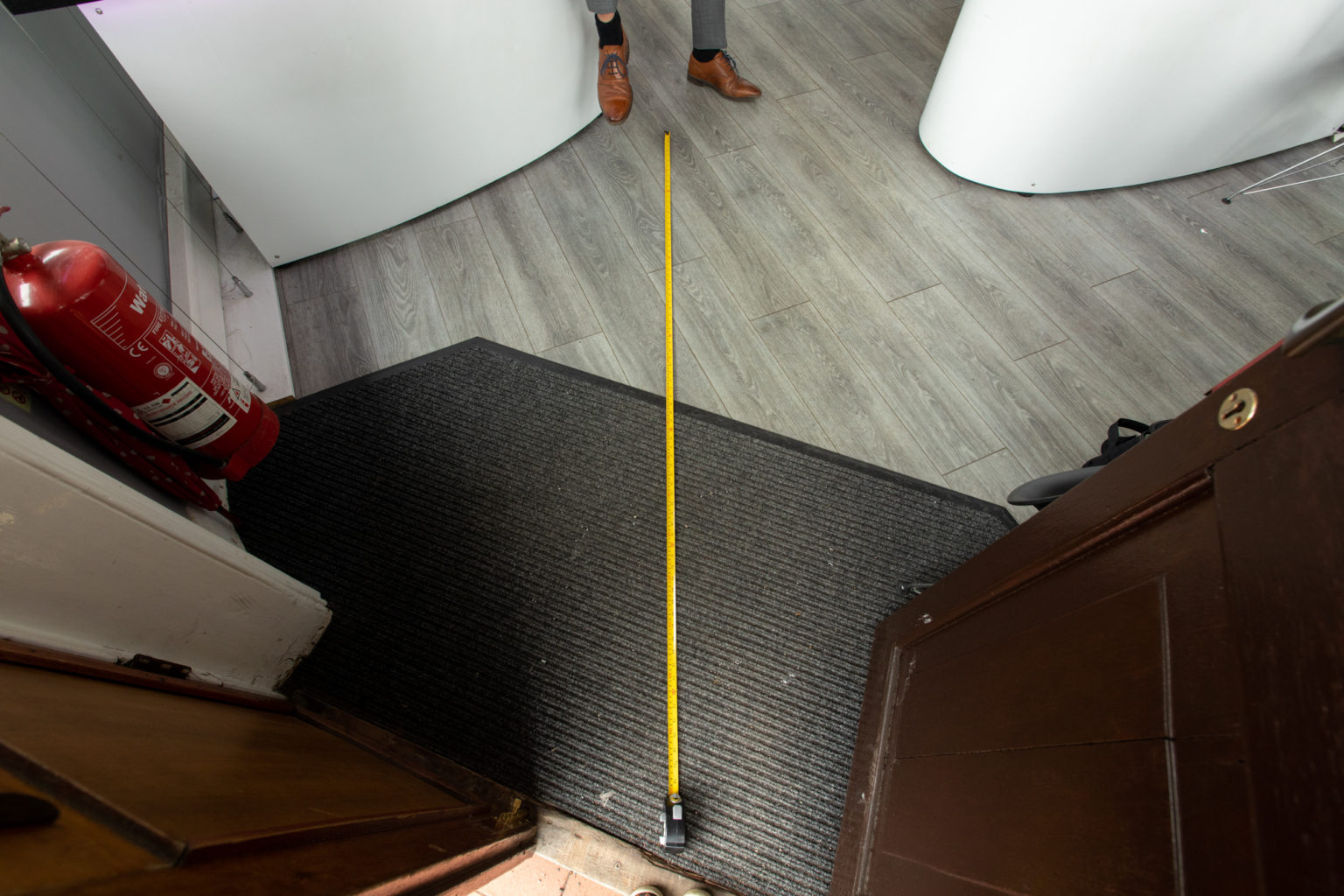 The charity worker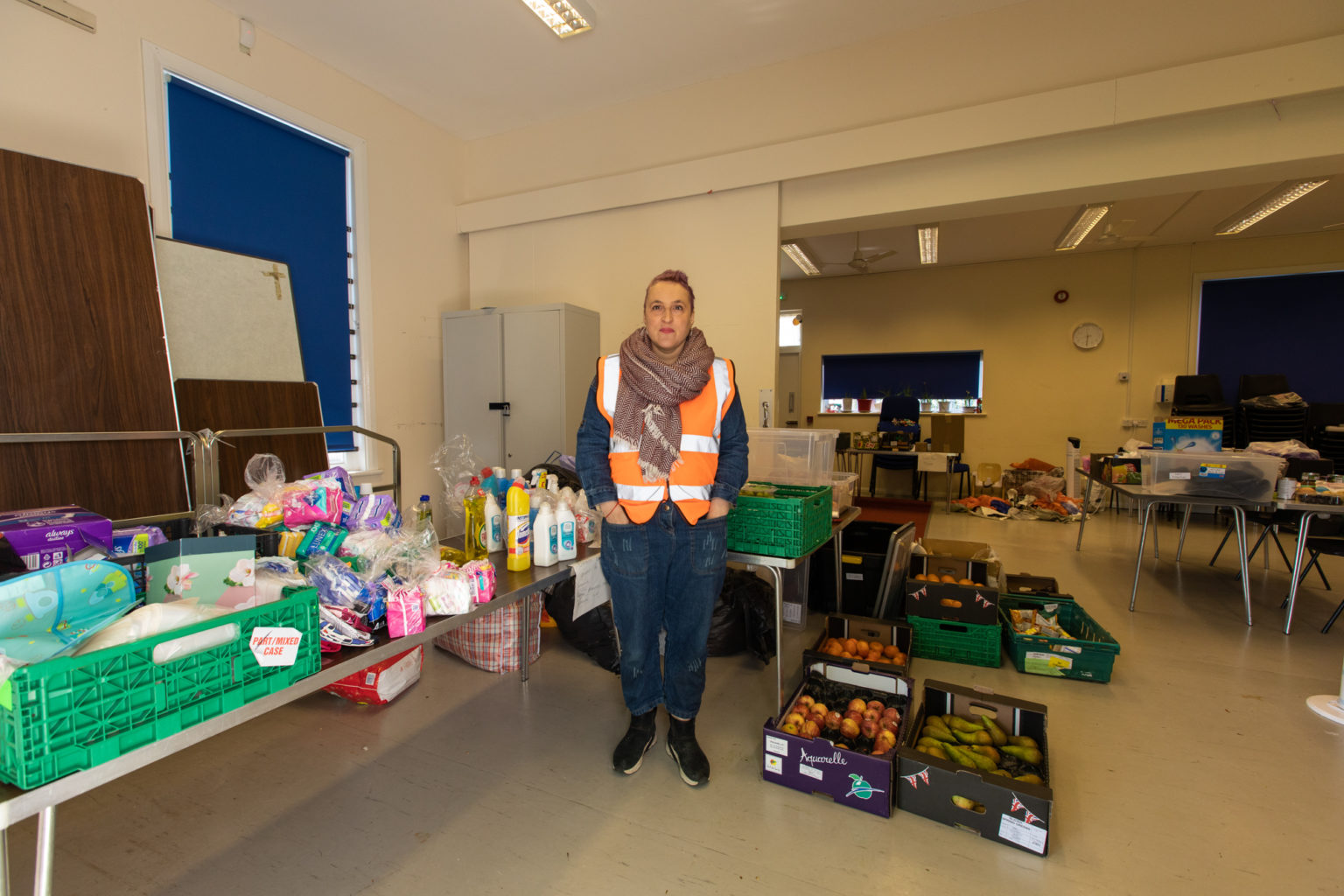 'We have had to close the doors to the mums who use the Magpie Project, a community project for mums with preschool children who are homeless or at risk of being homeless. We have a lovely playground, toys they don't have at home, legal casework advice, food, and a cup of tea. There is also a lot of physical contact and hugging here! There are women who say this is the only place they get touched, except by their children.
'The first 1,000 days of a child's life are vitally important. You can damage their chances in life if you don't give them what they need. It's not just about avoiding trauma, they need love, care, play, safety, socialisation. I do worry about them in isolation. A lot of them live in a room the size of a parking space, and share kitchens and bathrooms, so it's tough that they are stuck indoors.
'We're trying to recreate the feeling of community on WhatsApp, but it's not the same and the women are really missing coming here. They are really worried. Some of them are living with people who might be coughing but still use the communal spaces. Public Health England is giving advice that local authorities can't follow without rehousing all these people.
'In some ways the change isn't too hard for them, because they have been living with poverty and uncertainty for a long time. These women always live with things that people are complaining about now, like not being able to buy food or not having enough space, living with uncertainty.
'While our doors are closed we're focusing instead on supporting the mums and children in their homes. We're delivering food and play parcels.
'When this is over, I hope things don't go back to normal. We're seeing that we are all connected and we have to look after everybody. All the local homeless people were housed overnight. If that can happen, we should also try and make life better for these mums.'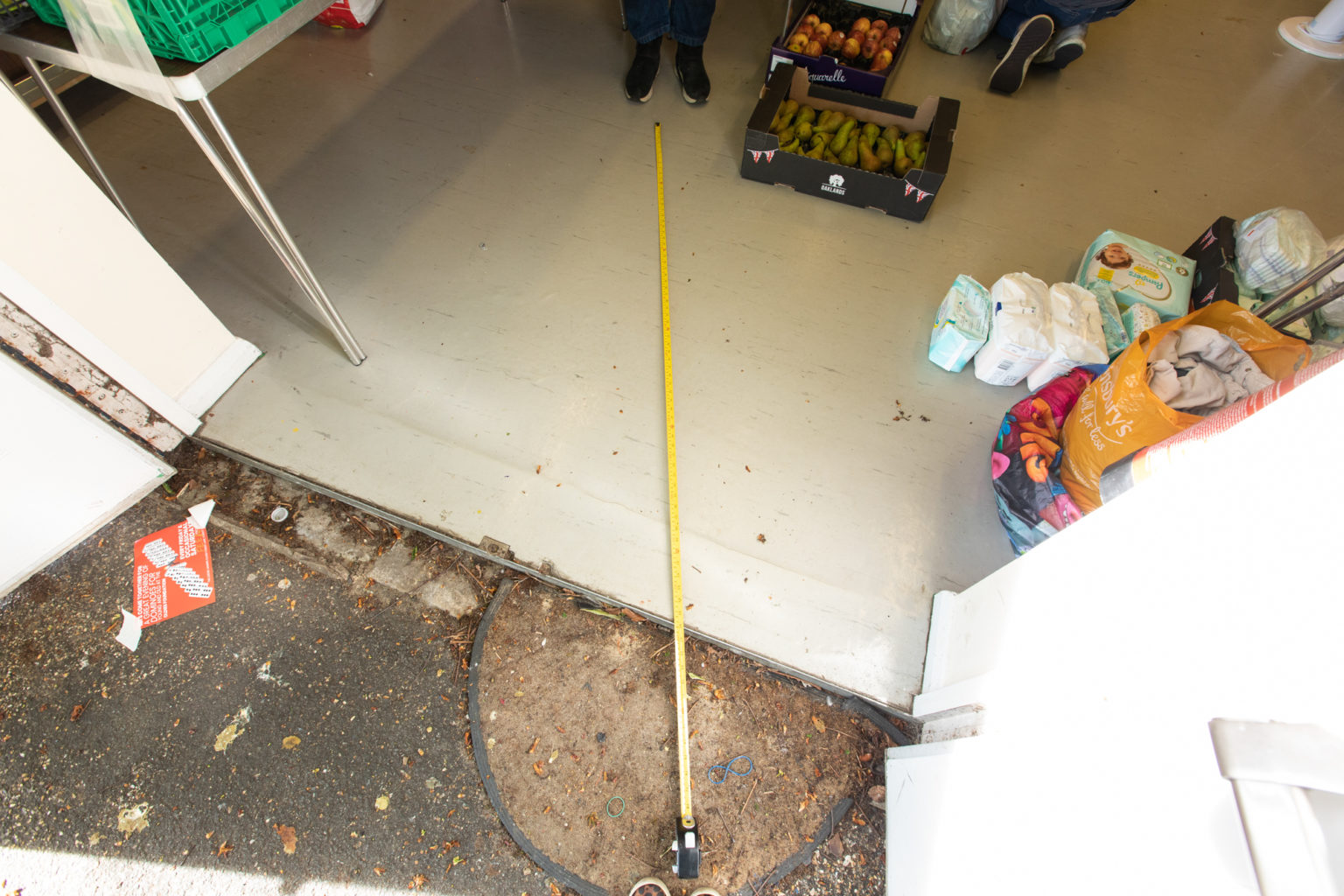 All photographs by Laura Dodsworth.
If you would like to take part in 2 METRES, to share how lockdown has affected you, you can get in touch with Laura here: email@lauradodsworth.com
To enquire about republishing spiked's content, a right to reply or to request a correction, please contact the managing editor, Viv Regan.