Sadiq, stop playing identity politics with Covid-19
There are many reasons why ethnic-minority people are dying from coronavirus. 'Injustice' is not one of them.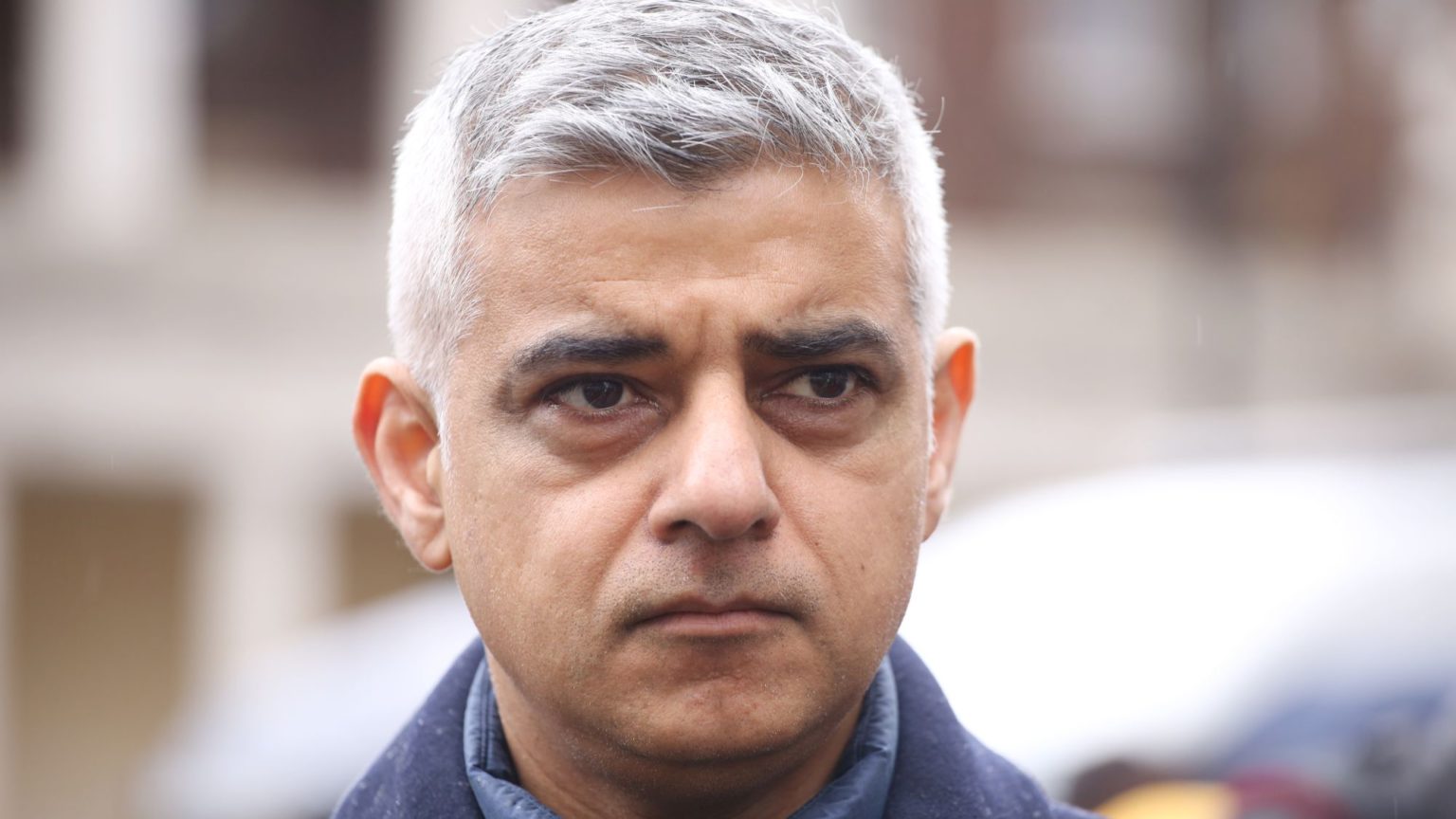 The contemporary British left itches to peddle its racial identity politics under any circumstance – and this includes the mayor of London, Sadiq Khan.
In his latest Guardian piece, he discusses the apparent disproportionate impact of the coronavirus outbreak on the UK's ethnic minorities. He frames the Covid-19 pandemic as an 'injustice', but this is a puzzling term to use when one considers the realities of the matter.
There are many reasons why this virus would seem to be having a disproportionate impact on certain groups. Geography and housing conditions certainly play a part. Diverse London is the leading NHS region in terms of Covid-19-related deaths, followed by the Midlands, which includes cities such as Birmingham and Leicester.
There are glaring ethnic differences in terms of geographical distribution. For instance, 99 per cent of people of Pakistani and Bangladeshi origin live in urban localities; for Black Africans and Black Caribbeans the figure is 98 per cent. The corresponding figure for white British people is notably lower, at 78 per cent.
With young-to-elderly transmissions of Covid-19 being much discussed, the structure of family units and overcrowded housing are also important factors to consider. Around 70 per cent of white households with someone over the age of 70 do not have any younger people living with them, compared with just 20 per cent of South Asian households and 50 per cent of Black African or Caribbean households. In England, two per cent of white British people live in overcrowded housing. This figure rises to seven per cent, 15 per cent and 30 per cent for people of Indian, Black African and Bangladeshi origin respectively.
The exceptionally high rate of overcrowded housing within the Bangladeshi community is particularly striking. Male workers of Bangladeshi origin are disproportionately concentrated in lower-paid roles within the hospitality and transportation sectors. Internal religio-cultural norms contribute to a higher-than-usual level of female economic inactivity and among the highest fertility rates of any group. Nearly one in two people of Bangladeshi origin live in London, where there is a city-wide housing crisis. These factors collectively feed into a disproportionately high proportion of one-income / low-income households with a relatively high number of children. In one of the most expensive cities in the world, this is the perfect storm for overcrowding.
Underlying health conditions such as diabetes and heart disease have been identified as particularly problematic in respect to coronavirus. And the likelihood of developing type-2 diabetes is reported to be as much as six times higher in people of South Asian origin than those of European heritage, with a number of factors – mostly linked with lifestyle – believed to be behind this increased risk. While people of South Asian origin comprise just four per cent of the UK population, they represent eight per cent of all diagnosed cases of diabetes. In addition to this, the risk of coronary heart disease is up to 50 per cent higher among first-generation South Asian migrants, when compared with the white European population in the UK. Genetics, lifestyle and cultural factors all play their part.
There are also well-documented ethnic differences in terms of the composition of NHS workers, who are of course particularly at risk of infection. Asian and black people comprise seven per cent and three per cent of England's working-age population respectively. The corresponding figures for their respective proportions among NHS medical staff is 30 per cent and five per cent. To put this in perspective, the percentage of the working-age population that is white is 86 per cent, which drops to 56 per cent for NHS medical staff.
The coronavirus outbreak has drawn attention to very real differences between the UK's ethnic groups, based on geography, housing, structure of family unit, occupation, health, culture and lifestyle. This has contributed to a situation in which it seems ethnic minorities are overrepresented in the cases and death figures. But reducing this complex array of factors to the phrase 'injustice', as Sadiq Khan did, does the debate no favours.
There is certainly a discussion to be had over whether or not the UK was prepared for this crisis, and the degree to which public authorities have effectively tailored health and coronavirus-related advice for various ethnic groups. But some of the factors underpinning Covid-19 figures are beyond the control of the state, while others require the holding of hard-headed discussions within local communities.
Britain is trying to get to grips with what is arguably our gravest social crisis in the postwar era. What we do not need right now is the mayor of our capital city playing racial identity politics in the middle of it all.
Dr Rakib Ehsan is a research fellow at the Henry Jackson Society. Follow him on Twitter: @rakibehsan.
Picture by: Getty.
To enquire about republishing spiked's content, a right to reply or to request a correction, please contact the managing editor, Viv Regan.