We must resist the tyranny of public health
Policymakers want to use Covid-19 to change human behaviour. We must challenge them.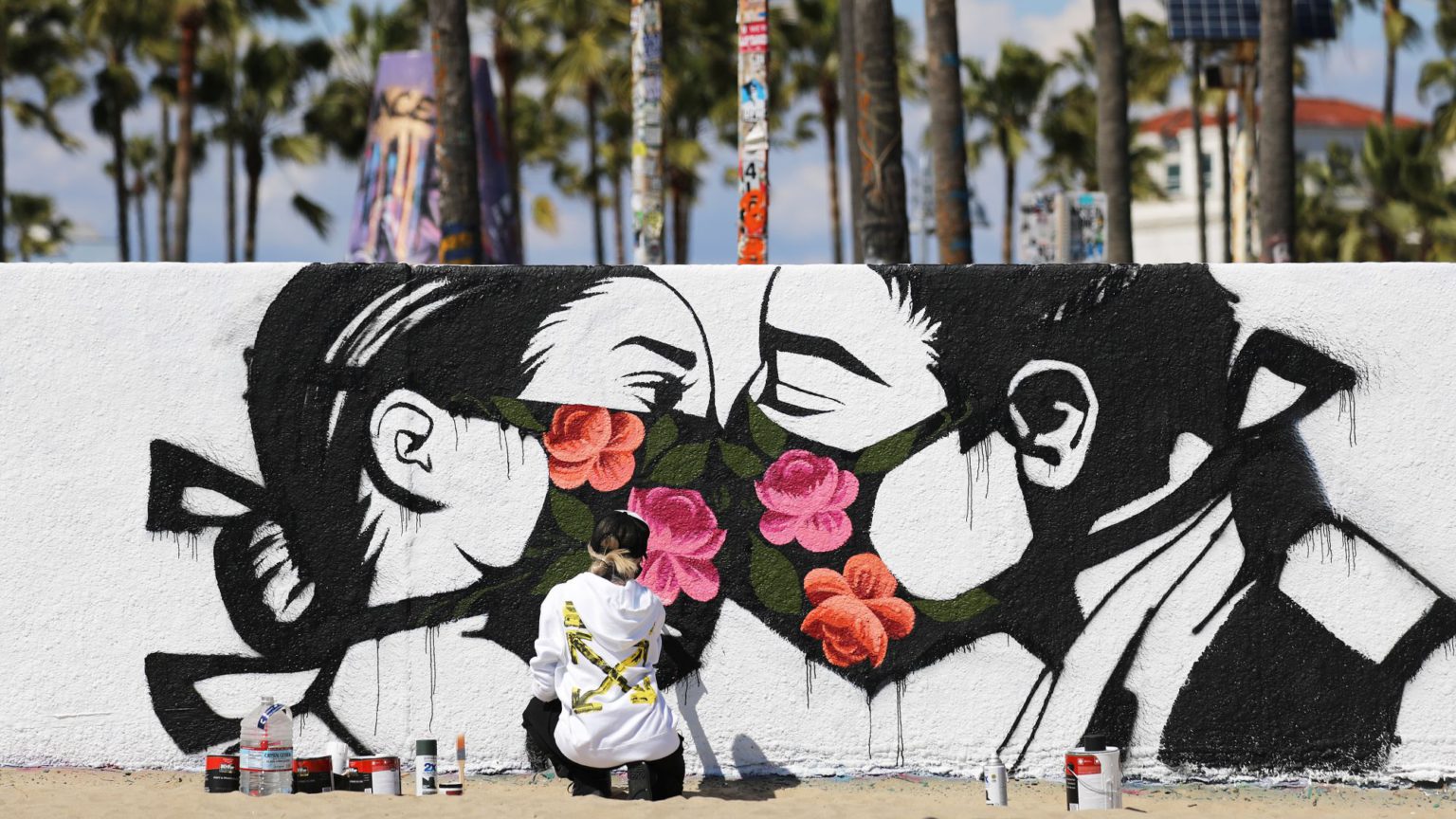 'The world will never be the same after Covid-19.' That is the cry of pundits, policymakers and a veritable army of amateur experts. In one sense, they're right. History shows that humanity learns from disasters. People develop new technologies and new practices and customs that can either prevent the recurrence of disaster, or at least minimise its consequences.
However, life after Covid-19 is not a tale foretold. Our future is not predetermined by forces beyond our control. We can choose between passively deferring to fate or trying to exert more control over our circumstances in the post-Covid world.
Unfortunately, the chorus of 'the world will never be the same' is not an invitation to human creativity, or a call for us to try to improve life in the future. Instead, it is a demand that society adapt to forces beyond its control. People are now being told they will have to change their behaviour and adopt practices entirely alien to their way of life. As David Nabarro, the World Health Organisation's special envoy for Covid-19, put it, people will need to learn to live with a 'new reality'.
The 'new reality' is one in which people's behaviour and lifestyles are regulated in the name of public health. And one of the main targets of these public-health entrepreneurs is human touch itself.
Anthony Fauci, a key member of President Donald Trump's coronavirus taskforce, declared that the handshake could be rendered obsolete in the post-pandemic world. Not to be outdone, Susan Michie, director of the Centre for Behaviour Change at University College London, has been telling anyone who will listen that we must stop touching our faces. Given that on average we touch our faces 23 times an hour, we are being urged to adopt forms of behaviour that are completely alien.
At Cambridge University, a group of biosecurity experts have gone further than either Fauci or Michie. As part of the effort to ward off the future spread of coronavirus, they urge us to develop practices that will increase the physical distance between people. This means discouraging kissing and hugging outside family and a small 'bubble' of close friends.
It seems that in this new reality, governed by the imperatives of public health, even our physical relationships with one another, and with ourselves, will have to change.
No choice
There is something deeply disturbing about the enthusiasm with which this project of altering human behaviour is being pursued. Age-old practices, through which people signal friendship, affection and love, are being casually dismissed as unimportant. As Fauci puts it, 'We don't need to shake hands'. And of course, he's right. We don't need to. Nor do we need to embrace one another or show our affection by stroking the head of a child or a friend. We could even live our lives wearing masks and gloves, and adopting routines that minimise physical contact altogether. After all, as the Faucis of this world will tell us, 'it is for our own good'.
There are already plans afoot to invent new non-physical ways of signalling friendship and affection. Numerous public-health entrepreneurs advise that instead of shaking hands we should adopt the Namaste, a traditional Hindu greeting in which one bows slightly, with one's palms pressed together towards the chest, with fingertips pointing up. Others suggest we embrace the Muslim habit of bringing your hand to your heart. These are all fine customs. They mean something really important to the people who practice them. But then, so does the handshake, which has a profound symbolic significance for millions of Westerners. These customs may be analogous, but they are not simply interchangeable. Something very important is lost when rituals organically rooted in distinct domains of human experience are reduced to abstract gestures.
There are two important problems with the public-health projection of a new post-Covid-19 reality. First, such projections are profoundly fatalistic. They assume that there is a fixed and powerful reality to which humanity must accommodate. This view rests on the assumption that the future has already been established by forces outside of our control. The role of humanity is then merely to change its behaviour according to the demands of this omnipotent power. The pre-determination of this so-called 'new reality' has a quasi-religious quality to it. All that the narrative lacks is a supernatural construction of fate.
In many ways, the mantra that the world will never be the same again is only the latest version of the dogma of TINA – there is no alternative. From this perspective, there is little room for discussion and debate. The refusal to accept the new reality, and adhere to the advice, will provoke the response that you are putting others at risk. People have no choice but to change their behaviour, apparently.
And here we come to the second problem. When a society is told that people have no choice but to change their behaviour, it is not long before advocates of this new reality will call for the reality to be enforced. They will demand new laws, the policing of people's behaviour and the expanded regulation of our lives. Michie explicitly endorses this trend when she states that the pandemic shows that 'collectivism is absolutely necessary'. She says that 'both in a pandemic and the climate emergency, no one can go away and protect themselves. It's not like that anymore.' It is a telling comment. For the enforcers of the new reality, individual freedom is viewed as a problem.
Of course, those demanding we change our behaviour will say 'it is for your own good'. Losing our freedom to touch may therefore seem a small price to pay for the sake of public health. But once our intimate personal behaviour becomes the target of intrusive regulation, our capacity to live freely becomes seriously compromised. That is why we must resist attempts to limit the exercise of freedom in the name of public health.
It is important to note that touching and physical contact have long been pathologised by professional moralisers. As I argue in my forthcoming book Why Borders Matter, Western society has become obsessed with protecting personal space, to the point of encouraging physical distancing between people. Psychologists, in particular, are keen to offer advice on how to maintain and protect your personal space, and avoid encroaching upon or invading other people's. What psychologists dub 'peripersonal space' is depicted as a buffer zone around the body, which protects the individual from invasive remarks, gestures and physical touches. It was not public health but the risks associated with close human contact that encouraged the policing of personal boundaries.
Do not defer to fate
The world may not be the same after Covid-19, but it is up to us to influence its future direction. We can decide to modify our behaviour temporarily, until the worst is over. And we can do so with a view to adopting a lifestyle that is most consistent with what we valued in the past and what we want to value in the future. If we do go down the road of no-touch rules, it will not be because there is no alternative. It will be because of a failure to imagine other more creative and human alternatives.
If, like me, you do not want to live in a world where we all wear masks and fear to touch one another, we can choose to find ways that make human contact an integral part of the new normal. We need not 'forget about shaking hands', to use Fauci's words, if we apply the powers of human creativity to the challenges we face. It all depends on whether we decide to defer to fate or assume responsibility for the fate of humanity.
Although catastrophes exhibit disturbingly destructive powers, humanity has often managed to turn adversity into an opportunity. Time and again, our fears of natural disaster have served as a catalyst for human ingenuity. The Lisbon earthquake of 1755 encouraged the application of science to construct a brand new urban infrastructure. After the terrible floods that hit Holland in 1953, the Dutch constructed an ingenious system of dykes, which remains one of the technological wonders of the world.
Moreover, disaster often fuels social reform. After workers died from an infectious fever that ravaged the cotton-mills of 19th-century Manchester, working conditions were improved. The Chicago Fire of 1871 prompted the US to embrace city planning. The sinking of the Titanic led to a major review of passenger safety and a significant reduction in deaths at sea.
There is no reason why Covid-19 cannot stimulate equally new and exciting innovations in healthcare and pharmacology. Contrary to the wisdom of public-health entrepreneurs, the future is not determined by a virus. In the end, the new reality will be determined by whether or not we see ourselves as the subjects or the objects of a changing world.
To enquire about republishing spiked's content, a right to reply or to request a correction, please contact the managing editor, Viv Regan.