The brass neck of Richard Branson
The Virgin owner doesn't deserve our support. But his employees do.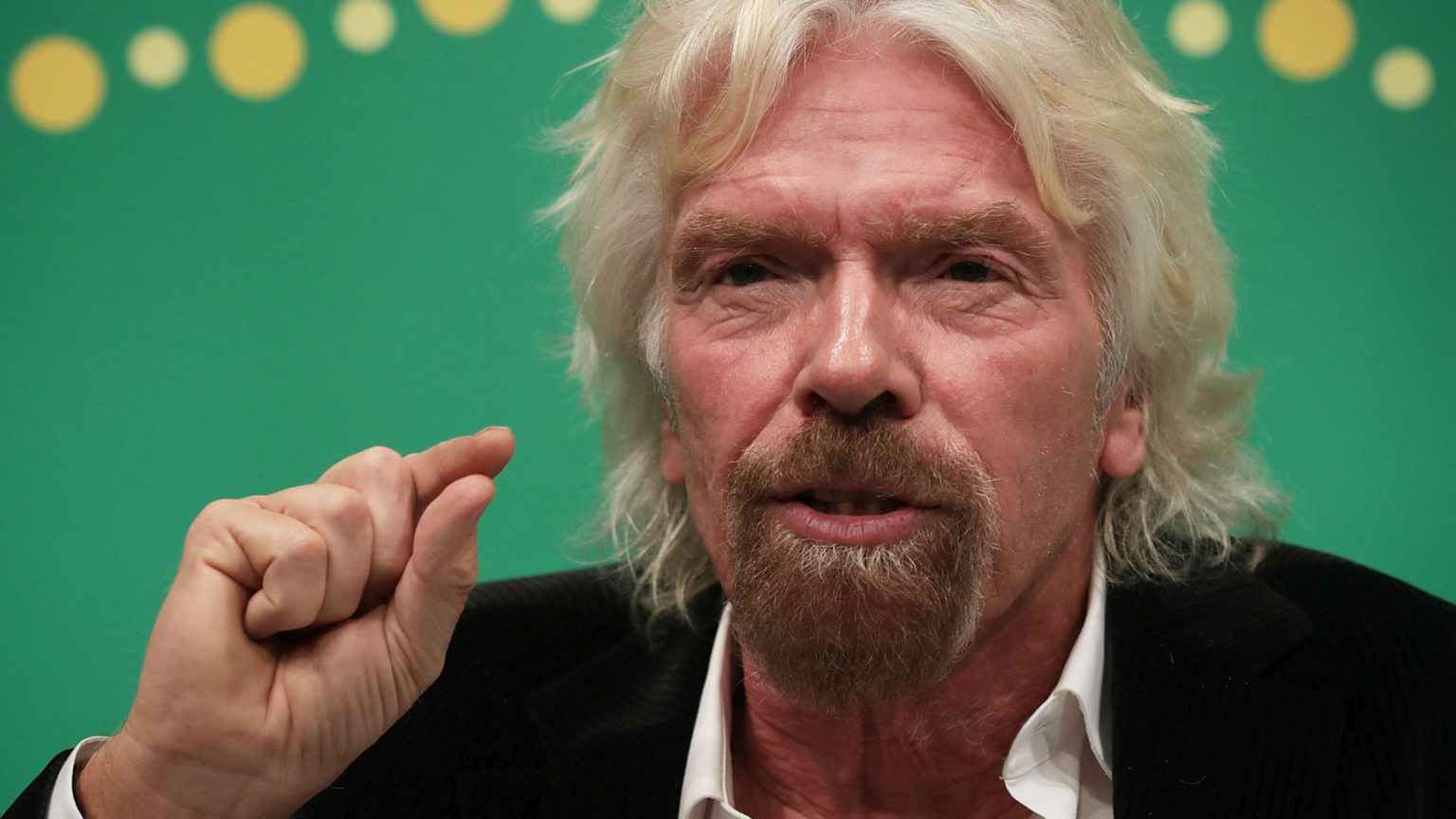 Richard Branson, head of Virgin Group, has asked the government for a loan of £500million to bail out his struggling airline, Virgin Atlantic, amid the coronavirus crisis. He has even offered his private island as collateral.
Understandably, there is not much sympathy for playboy billionaire Branson. In an open letter to Virgin staff, Branson wrote that his 'passion has always been creating businesses that improve people's lives'. This claim is hard to sustain unless the lives he had in mind were simply those of himself and his immediate family. Virgin is no model company or employer. It has a history of busting trade unions and its healthcare arm infamously sued the NHS several years ago after being overlooked for a healthcare contract.
Then there is the issue of tax avoidance. Denmark has banned companies registered in tax havens from receiving bailout cash, and many have urged the UK to follow suit.
The Virgin Group's parent company, owned by Branson and his family, is based in the British Virgin Islands. Branson himself has not personally paid tax in the UK for 14 years. He claims his move to the islands had nothing to do with avoiding paying his fair share. Does he really think ordinary people are so stupid as to believe it is a coincidence he resides in a tax haven?
Branson has also made clear his contempt for democracy. He claimed that Brexit was 'one of the worst things to happen to the UK' and the 'saddest' event since the Second World War. He made himself a public champion of Remoaning. It takes some nerve for a man so sceptical about enacting the public's will to come begging for a publicly funded bailout. For someone so out of touch with normal people, Branson is very keen on their hard-earned cash.
The current backlash against Branson is understandable. Nobody should feel sorry for Branson himself. But the landscape is rather complicated by the position of Virgin's staff. Branson contends that, without a government loan, his airline will go under, putting huge numbers of jobs at risk. With a return to economic and social normality probably some way off, those losing their jobs will now likely be unemployed for a long time. Is it really worth all that potential hardship to make a moral point against an unpalatable tycoon?
These considerations need to be part of the debate about how best the state can support the public during this crisis, which has prevented millions from working. In the UK, the government is paying businesses to keep their staff on the books. The US, while also bailing out major companies, is giving $1,200 cheques to 80million taxpayers.
Though the payment is clearly nowhere near enough for most people to weather an extended period of lockdown, that approach on a larger scale might offer a solution to the Virgin problem. And there will no doubt be many more firms and business tycoons demanding public cash who we will be reluctant to bail out.
Directly supporting Virgin's staff, rather than giving anything to the company or to Branson himself, would fulfil the state's obligations to those who have paid into it, without needing to go through a company that has actively avoided making such contributions.
But we may decide instead that keeping Virgin afloat is better in the long run – allowing it to resume operations, and its staff to resume work, much more quickly once the crisis has passed. Instead of letting Virgin go to the wall, the government could make some serious demands of it as conditions for any loan – such as, paying taxes in the UK. The present situation might even be a chance to claw back some control over other wayward multinationals.
Whatever we decide is best to do with Virgin, we must remember that it is the fate of workers, not bosses, that is most important here.
Paddy Hannam is a writer. Follow him on Twitter: @paddyhannam
Picture by: Getty.
To enquire about republishing spiked's content, a right to reply or to request a correction, please contact the managing editor, Viv Regan.