Hungary is not a dictatorship
Eurocrats' obsession with Viktor Orbán's authoritarianism is deeply hypocritical.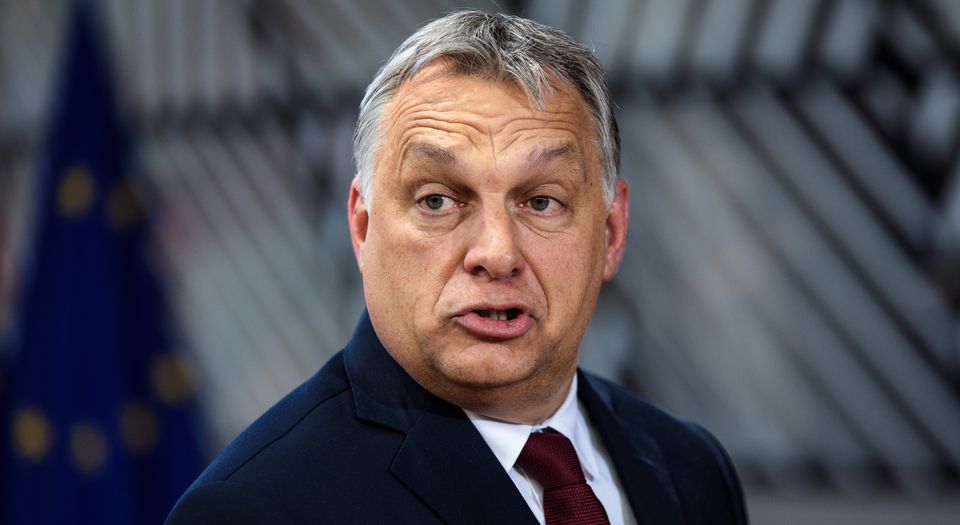 It's generally agreed that legislation by decree, rather than approval by a legislative assembly, should be used only as a last resort in democracies. After all, it looks dangerously close to a ruler exercising arbitrary power. So, in which European country has legislation by decree been applied most frequently? And by which political leaders? The answers may be surprising.
The answer to the first question is France. Emergency laws have now been applied more than 1,000 times under the Fifth Republic. And the answer to the second question is former Socialist Party leader Francois Hollande, who was president between 2012 and 2017. He made 273 applications to legislate by decree. Standing second on the podium is the current president of France, Emmanuel Macron, who has used this measure 84 times in the first two years of his tenure.
In fact, six of rule-by-decree's 10 largest users were socialist presidents in France. So why do the EU and its supporters deem it so outrageous that Viktor Orbán, the prime minister of Hungary, has engaged in exactly the same rule-by-decree procedure to safeguard Hungarians from Covid-19, which everyone accepts is a dangerous and sometimes deadly virus? Because that is why Orbán pushed through the much criticised 'state of danger' law at the end of March, giving him the authority to rule by decree – to protect Hungary's citizens.
It is absurd. EU leaders (who have done little or nothing to combat the virus themselves) are attacking Orban's Hungary for doing exactly what every other nation has been doing during the pandemic. So while the Hungarian government is using the 'state of danger' measures to prepare to deal with Covid-19 – which means that at present it has reserved 110 dormitories and 58 hotels for patients, put 3,550 cars into service, and drawn up large-scale emergency healthcare provision – Eurocrats seemingly have nothing better to do than use that preparation as 'proof' that Orban's Hungary is really just a dictatorship.
Time and again, Hungary has faced the false and vicious allegation that it is no longer a democracy. This charge predates Orbán's 2010 election victory. Indeed, it has been levelled at Hungary whenever its government has shown some political vigour, and defended either its own principles or the nation's independence.
Yet, even under the current emergency measures, Hungary's citizens are guaranteed the same rights as before; the rule of law is still in force; the Constitutional Court is in operation; and, together with parliament, it oversees the emergency measures. The Hungarian government has made no decisions that go beyond its constitutional right to do so. It has merely taken a prudent view that certain decisions related directly to defending the nation against Covid-19 could be made more quickly and efficiently under a constitutional 'state of danger', designed specifically for such 'natural disasters' as a major epidemic. Parliament of course can still decide at any time to withdraw the emergency powers it has granted the government – and by a simple majority rather than the super-majority required to grant such powers. The constitutional court also could end the 'state of danger' if the government sought to extend it beyond the emergency itself. Setting a deadline for the duration of the emergency measures is therefore superfluous when a de facto deadline already exists under two constitutional headings. Its only practical benefit would be to try to stop Brussels badmouthing Hungary, but probably nothing could do that.
As for those best-informed on Hungarian politics — namely, Hungarian citizens — 90 per cent say they support Orbán's use of emergency powers, with almost 60 per cent saying that they should last until the end of the pandemic. They see the gravity of the situation, and they trust the government to take appropriate measures to deal with it.
Yet Eurocrats ignore all this, and instead indulge in yet another round of Orbán-phobia. As well they might. It provides a useful distraction from their palpable failure to offer solidarity to the EU's hardest-hit member states.
The hypocrisy of those slamming Orbán and Hungary is striking.
When presidents Hollande or Macron were ruling by decree on countless occasions over the past decade, where were the guardians of democracy then? How many international declarations were made, condemning France's autocratic tendencies? How many EU leaders talked darkly of the end of democracy, and called for the expulsion of France from the European community?
Nothing is new under the sun, and we can find such hypocrisies throughout history. But that shouldn't make us ignore them. If we do, they'll occur more often. As one famously principled democrat once said:
'We can't use a double standard… for measuring our own and other people's policies. Our demands for democratic practices in other lands will be no more effective than the guarantee of those practices in our own country.'
Those thought-provoking words from one-time US vice president Hubert Humphrey are worth heeding, especially now, in these troubled times.
Magyar Ágnes Zsófia is a senior research fellow at the Danube Institute. She spent over five years at the European Parliament as an Accredited Parliamentary Assistant to the Hungarian EPP Delegation, and served as foreign policy adviser to the Hungarian Minister of Justice.
Picture by: Getty.
To enquire about republishing spiked's content, a right to reply or to request a correction, please contact the managing editor, Viv Regan.