The ethnic cleansing of Afghan Sikhs
ISIS's bombing of a gurdwara is the final straw for a minority long persecuted by Islamists.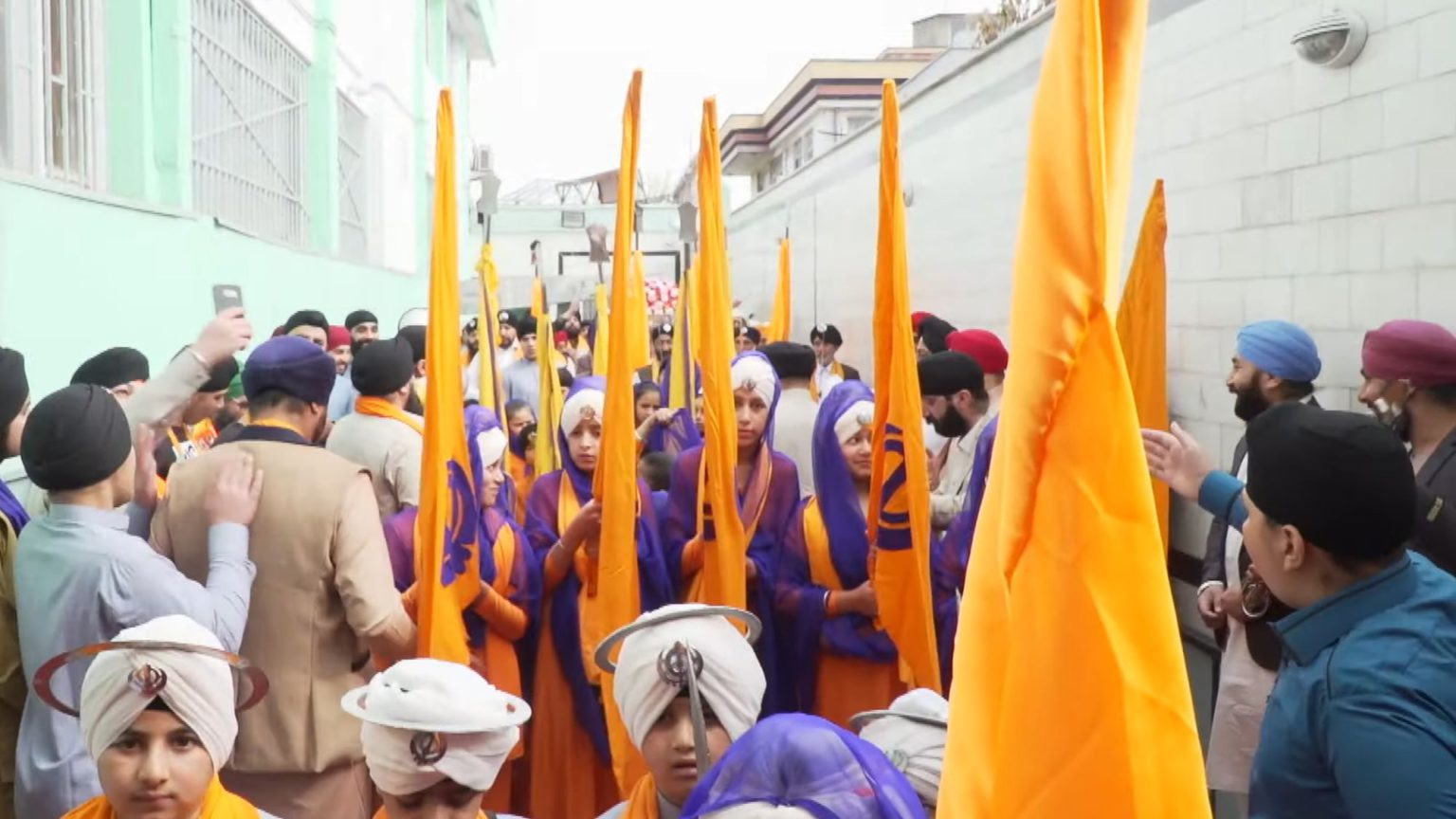 We are living through a global crisis – a silent killer that does not discriminate against colour, background or belief. Meanwhile, another killer that discriminates with glee has seized the global pandemic as an opportunity to commit murder and incite mayhem. While some ISIS commanders have issued warnings to their fighters to avoid Europe due to coronavirus, others absurdly suggest that carrying out jihad will give them immunity to Covid-19.
Even amid the pandemic, ISIS's primary purpose of killing infidels continues unabated around the world. Sikhs worldwide are coming to terms with the cold-blooded murder of 25 worshippers, including a child, in a gurdwara in Kabul, Afghanistan on 25 March. Even in death, ISIS has shown no mercy. The day after the killings, terrorists set off a bomb at the cremation site. Sikhs in Afghanistan are hiding in their homes in fear of another imminent attack.
The Islamist persecution of Sikhs is sadly nothing new. It even made its mark on Europe when, in 2016, ISIS-influenced teenagers bombed a Sikh gurdwara in Essen, Germany.
No minority is spared from ISIS, and sectarianism is rife in Afghanistan. For instance, on 6 March an ISIS gunman attacked a gathering of minority Shiite Muslims in Kabul, killing 32. But what is happening to Sikhs is nothing short of ethnic cleansing.
Sikhs had flourished for centuries in Afghanistan and were known for their contributions to the country's textile, pharmaceutical and banking sectors. Though exact numbers are hard to find, a recent UK Home Office report estimates that, prior to 1992, there might have been as many as 220,000 Hindus and Sikhs in Afghanistan (though another account puts that number as low as 50,000). Since then, a significant number have left. According to the BBC, around a hundred Sikh families remain.
Sikhs and Hindus have both historically faced harassment for cremating their dead – a practice frowned upon in Islam. Under Taliban rule – between 1996 and 2001 – Sikhs were forced to wear yellow patches to identify themselves in public. They and other non-Muslims were forced to pay a special tax, called jizya.
The dehumanisation of the kaffir has outlasted the Taliban's rule and it extends to everyday life. Afghan Sikhs face prejudice in the labour market. Women are often forced to wear burqas. Hospitals deny blood to Sikhs as they are told that Muslims can't give blood to infidels. Security has had to be beefed up to guard Sikh children in a school in Kabul. There are around 65 gurdwaras in Afghanistan, though most of them are in derelict condition – some have been turned into rubble by rocket attacks.
Last month's gurdwara bombing was the final straw. Many of the few remaining Sikhs in Afghanistan have made clear to the Sikh diaspora that they want to get out. Canadian Sikhs have led the way in helping. The Manmeet Singh Bhullar Foundation managed to relocate 20 Afghan Sikh families to Canada last year. The foundation has also helped 65 families relocate to India.
Some Sikh politicians in the West are raising the alarm. Labour MP for Slough, Tanmanjeet Singh Dhesi, raised the attack in parliament, though he declined to mention its Islamist motivations (despite it being crystal clear to both the terrorists and their victims). Canadian politicians such as defence minister Harjit Singh Sajjan and NDP leader Jagmeet Singh have also condemned the attack. Lord Singh, director of the Network of Sikh Organisations (the charity I represent), has long called on the British government to intervene with diplomatic efforts and by granting asylum rights to persecuted Sikhs.
However, there is growing disquiet in some sections of the British Sikh community over the limited response from prominent politicians, religious figures and commentators in the West. Many of those who rightly condemned the appalling New Zealand mosque massacre and the devastating Sri Lankan Easter church bombings have allowed the killing of Sikhs in the Kabul gurdwara to fall off the radar.
There was a similar silence in response to the 2018 suicide bombings in Jalalabad, which killed 19 people, including the only Sikh candidate running in that year's Afghan elections. In response to Tanmanjeet Singh Dhesi's question concerning asylum rights for victims in the wake of last week's attack, Conservative minister Jesse Norman admitted that he was 'not aware of the attack' at all. 'I am afraid I have been focusing on our response to the coronavirus', he said, 'but of course I share [Dhesi's] concern and send our deep sympathy and condolences to the families of those involved'. At least he was honest.
Canadian poet Rupi Kaur recently expressed her frustration at the West's indifference by tweeting: 'Nobody is going to speak for us. We need to gather. We need to organize. We need to get to work for our Sikh community.' It is tragic that a community which prides itself in helping others in deed and not just word, in living by the teaching of sarbat da bhala (goodness for the whole of humanity), feels so alone in the West right now.
I do hope Rupi Kaur is wrong, and that others do start speaking up for Sikhs. After all, it is at times like this that you realise who your friends really are: those who stand with you shoulder-to-shoulder in your darkest hour. And right now, Sikhs need friends more than ever before.
Regrettably, it is also true that today, we bear witness to the final days of a minority community which has resided in Afghanistan for centuries. This time will be remembered for years to come as a dark chapter in Sikh history. And the rest of the world will be remembered for how we respond to the brutal slaughter of innocent people by murderous fanatics.
Hardeep Singh is a writer based in London. Follow him on Twitter: @singhtwo2
To enquire about republishing spiked's content, a right to reply or to request a correction, please contact the managing editor, Viv Regan.