We must not shy away from the fight for free speech
Far more people believe in free speech than are willing to risk defending it. That must change.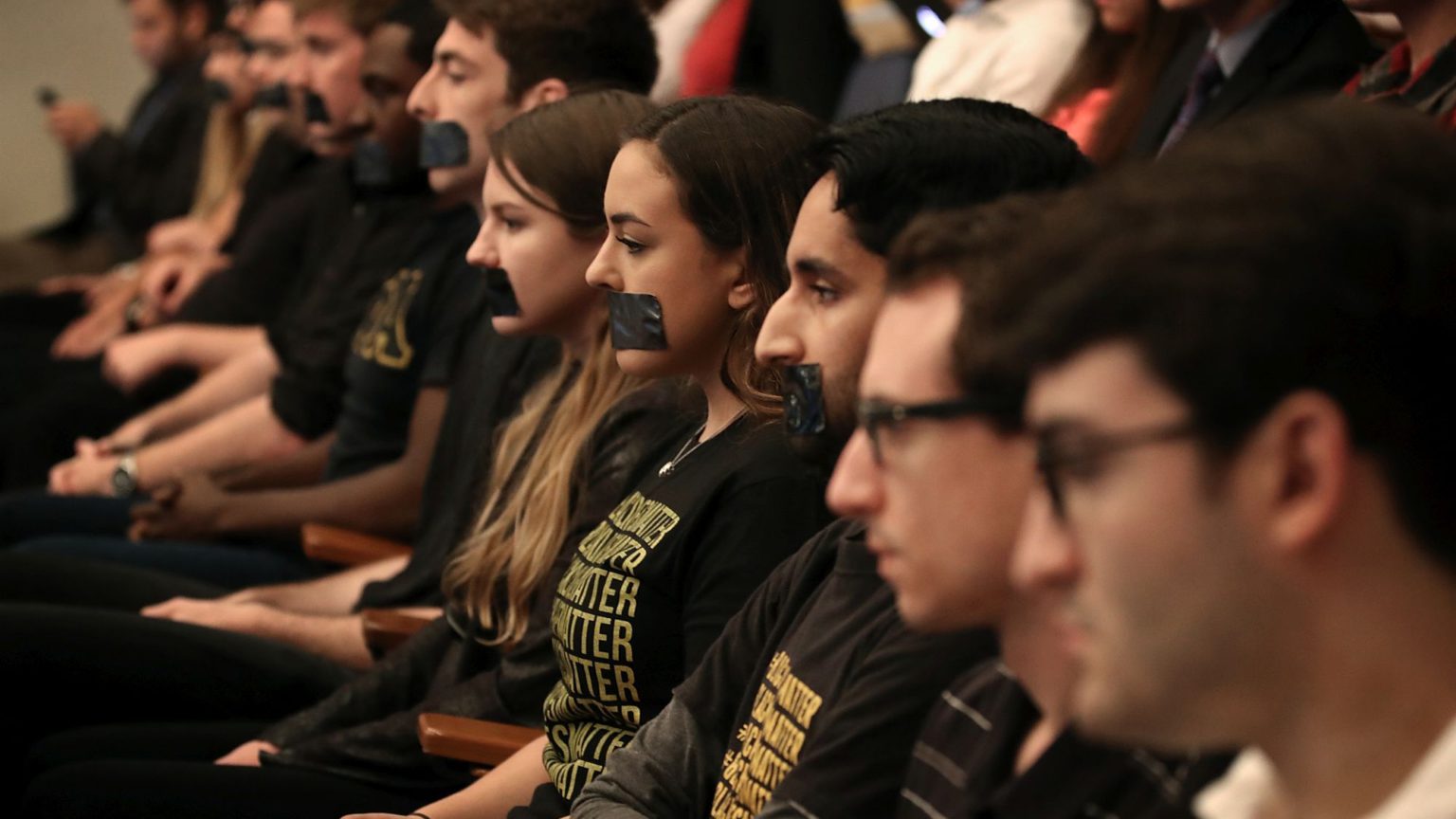 When I first read John Stuart Mill's On Liberty, as a starry-eyed young socialist, my first thought was, 'What's all the fuss about?'. I recognised that it had some good principles in it, but surely nobody would actually disagree with them today?
How times change. Fast forward just a few years and free speech is under attack even in countries where it had appeared to have become part of the furniture.
A common refrain deployed in response to concerns about the health of free speech is that our only concern should be the role of the state. That is to say, freedom of speech is solely a question of what the government allows you to say. By this analysis, I can't complain if my university only invites speakers from one end of the political spectrum, or if a theatre is pressured into cancelling a controversial show. Or I can complain, but I am not supposed to argue that free speech is being undermined because the state is not involved.
The truth is rather different. First, there actually is a great deal of state censorship in the West, particularly in Europe. Hate-speech laws allow the authorities to gag and punish dissenters, and the list of people who have fallen victim to this state censorship is growing.
However, the bigger problem with the free-speech sceptic's refrain is the idea that the state is the only relevant player. It is quite remarkable that people still produce this argument, over 150 years after Mill demonstrated its falsity. Mill identified that the greatest threat to freedom of speech was the 'tyranny of the majority'. Today we might call this the tyranny of the loud – for people do not need to be in the majority to have their opinions seem like they are.
In fact, Mill could easily have been writing today. Witness the pile-ons when people step out of line on social media, the hatred visited upon them, and then the inevitable exile from various platforms. See the threats to life and livelihood aimed at controversial commentators. Contemplate how many people hold back from sharing their real opinions out of fear for their jobs, their friendships, and their reputations.
One of Mill's key arguments for free speech was his idea of the 'dead dogma'. This held that unless ideas are exposed to regular challenge and debate, they will lose their vitality. Those who believe in them will forget why they do so, and their ability to defend them will decay. They may well be correct views, but they will end up no better than if they were wrong, as all life has departed from them.
One thing that is worrying today is that free speech may itself be in danger of becoming a dead dogma, though of a slightly different kind to that which Mill warned about.
There is no shortage of people attacking free speech, and they have all the necessary ability and airspace to do so. What we always need is more people to defend it. That is not to say that belief in free speech is confined to a minority – far from it. This is where the term 'tyranny of the majority' fails to describe the current problem. In fact, I believe that a large majority of people in the UK and in Western democracies believe in free speech. It is a very vocal minority which opposes it.
However, it is one thing to believe in free speech, and another to stand up and defend it. We must not take it for granted that support for free speech will always be there – we must engage in debate with those who seek to challenge it, as much to prove them wrong as to ensure free speech remains a living value itself. If we shy away from the fight because we fear punishment by the online mob, or because we feel the case for free speech is already so obvious, we risk the erosion of one of our most cherished values.
At a time of crisis, in which many of us are stuck at home and alone with our thoughts, we are given a fantastic opportunity to consider which principles truly matter to us, and how best we can fight for them. Let it not be 'business as usual' on this front when the storm clears, but instead let us launch the most active and widespread defence of free speech we have seen in the West for generations.
Paddy Hannam is a writer. Follow him on Twitter: @paddyhannam
Picture by: Getty.
To enquire about republishing spiked's content, a right to reply or to request a correction, please contact the managing editor, Viv Regan.