Leave the sunbathers and picnickers alone
For those living in cramped flats, parks are a lifeline.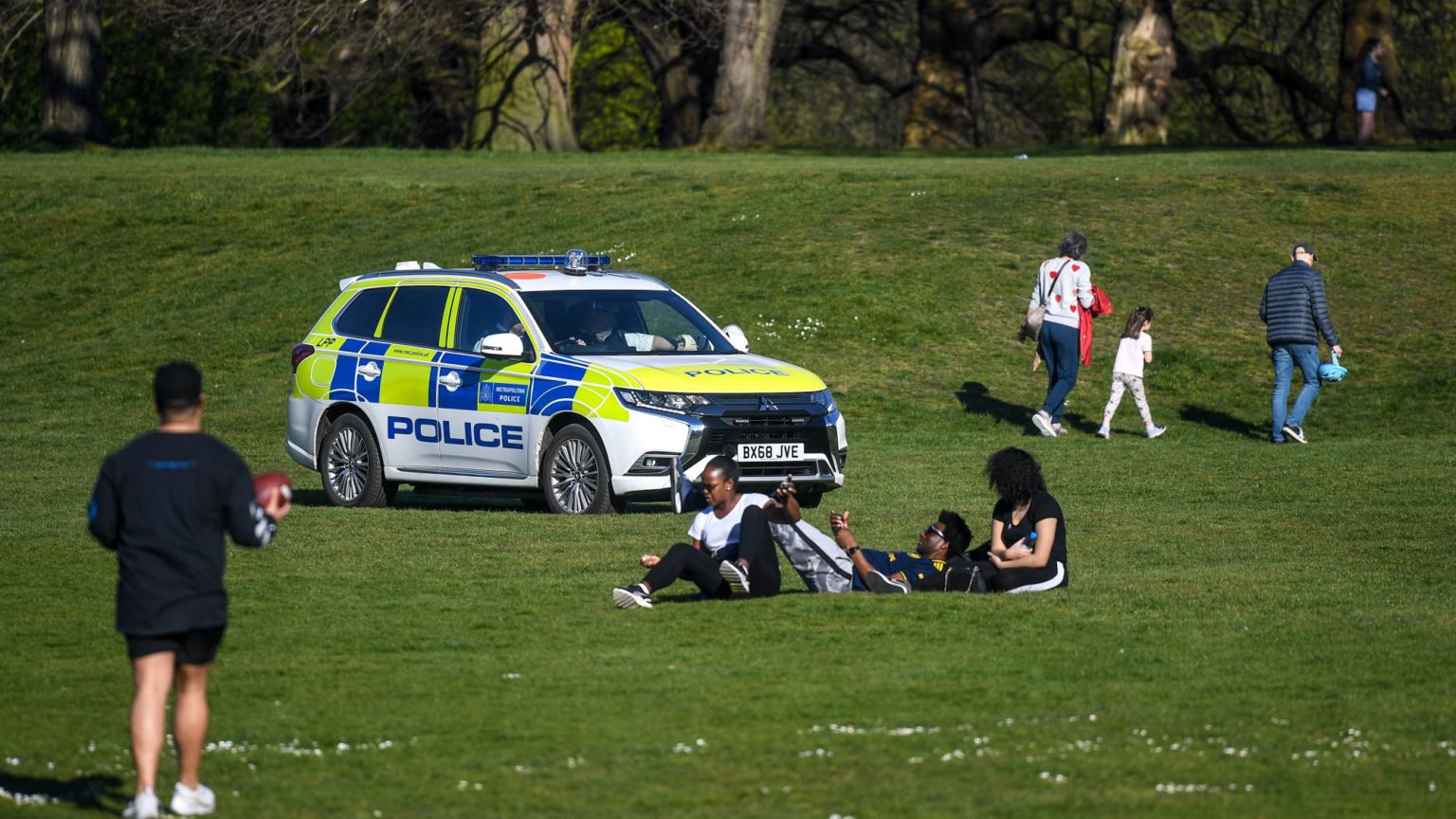 The hectoring tone adopted by health secretary Matt Hancock over people leaving their homes for exercise reveals a lack of respect for people's common sense and risks undermining the high level of popular compliance with measures to contain the spread of the coronavirus infection.
As I write this, I have just returned from a Sunday afternoon jog in Finsbury Park, near where I live. There were more runners than usual, perhaps because of the closure of gyms and because many people are struggling with the enforced idleness of the coronavirus lockdown. I was struck how people were conscientiously – almost punctiliously – observing social-distancing guidelines. A few teenagers were behaving badly, but what's new about that?
I arrived home to hear Hancock addressing the nation in the tones of a school headmaster telling off an assembly of naughty children. He threatened that if people continued to leave home in significant numbers, they would be compelled to remain indoors (though he did not indicate how compulsion would be enforced – more drones perhaps?).
As several commentators have observed, staying at home is no great inconvenience for people with direct access to the countryside or a garden. But what about people who live in cramped flats, with children and older relatives? Many people in the vicinity of Finsbury Park live in overcrowded, multigenerational households. They do not have en-suite bathroom facilities enabling self-isolation. The risk of transmitting a viral illness is much greater for them indoors than in a public park.
SARS-Cov-2 is not an airborne virus (like measles or chickenpox), but is transmitted by droplets (like flu). The concept that 'coughs and sneezes spread diseases' is well established in British society: every child is taught not to cough or sneeze in other people's faces. The risk of transmitting the coronavirus outdoors is low as long as social distancing is observed. By now, everybody knows that two metres is the recommended distance and this is widely observed.
The risk of passing the coronavirus on to another person by running or walking past them in the street or in a park or on a beach is negligible. This is true even if they come nearer than the somewhat arbitrary two-metre distance, as long as they are not coughing or spluttering directly at another person. So what is the problem with people walking, running, even sunbathing or having a picnic with their household members in the park?
Chief nurse Ruth May issued an emotional appeal last week for people to stay at home over the weekend as a gesture of respect for two nurses who sadly died from Covid-19. A relatively high death rate among healthcare workers was a notable feature of the SARS epidemic of 2003, and it has been apparent again in the coronavirus crisis in China and Italy. It is likely that these nurses and doctors were exposed to very ill patients in hospital, carrying a high viral load. Inadequacies of personal protective equipment and infection control procedures may have been contributory factors. It is very unlikely that these nurses – or their patients – became infected in a park (not least because most patients with Covid-19 are elderly, or have chronic medical conditions).
Though some entrances to Finsbury Park have been closed, and car parking has been suspended, the park itself remains open. Victoria Park, between Tower Hamlets and Hackney, has been closed because some people were judged by the police to be in violation of social-distancing rules. This means that thousands of people who live in flats surrounding the park are obliged to walk or run around the streets, dragging their children and dogs along with them. It is ironic that access to these parks, established by the Victorians to provide access to fresh air and green fields for the poor people of East London, is now being denied to the local population.
Though Finsbury Park is still accessible on foot, many vulnerable adults and children are now excluded from the park. People with learning and physical disabilities are often brought to the park by their support workers, usually by car because of safety concerns and their limited mobility. But Pedal Power, a popular weekly cycling group for people with all levels of cycling ability, is now suspended, and Haringey Council has closed all day centres for the duration of the pandemic.
Martin Hewitt, parent of an adult son with autism and severe learning disabilities, and a local campaigner for adult social-care services, says that people like his son are 'now confined to their homes, which is unhealthy for them, their family carers and support workers'.
Public compliance with social distancing has been good up to now because people have understood and accepted the rationale for drastic restrictions on their social and economic activities. There is understandably a high level of public anxiety about the prospect of the next few months. This is an unprecedented global medical, social and economic crisis. There remain many unanswered questions about the virus and the disease it causes and a high level of uncertainty about the likely scale and duration of the pandemic. Resorting to ill-considered coercive measures is likely to damage both public confidence in the government's strategy and compliance with a policy that, for many, simply does not make sense.
Michael Fitzpatrick is a GP.
Picture by: Getty.
To enquire about republishing spiked's content, a right to reply or to request a correction, please contact the managing editor, Viv Regan.