Freedom is on the line in this lockdown
Our civil liberties have been suspended with barely a whimper of protest.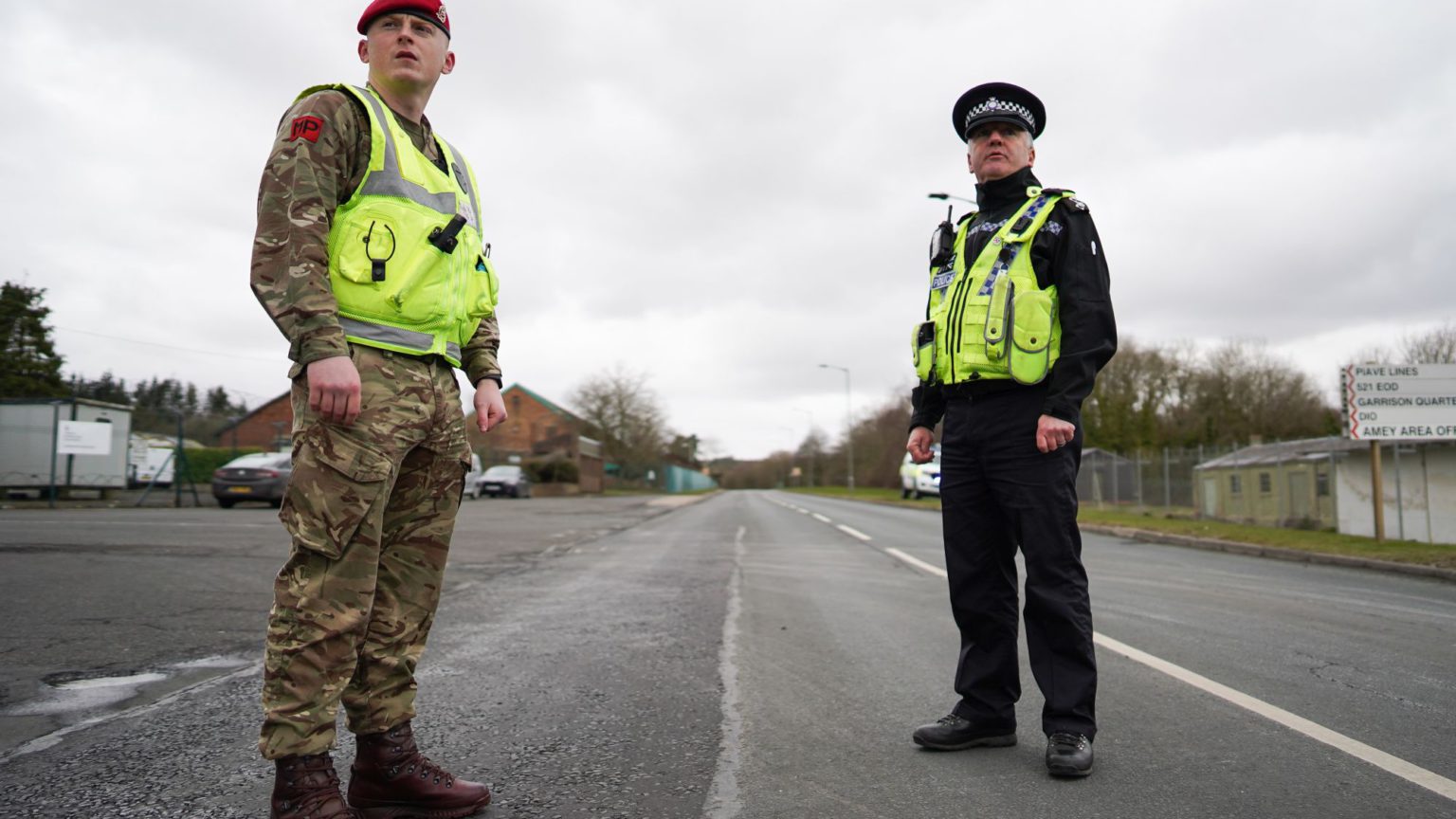 Politicians are there to take difficult decisions, by weighing up all the expert advice and choosing a policy with the least worst outcome depending on the options available. But in the current crisis over coronavirus, the damaging impact of drastic interference in our civil liberties has apparently barely been considered at all.
Since the nationwide lockdown was announced we have had no right of association, and so political parties, trade unions, businesses and every other form of organisation outside the state has been severely disrupted, if not destroyed. This has occurred with barely a whimper of protest from the political class.
Worse, it has been cheered on by most of the national media, with their shrill calls for lockdowns and punishments for people going about perfectly lawful activities. Thankfully, there are now some voices raised about particularly stupid examples of police harassment of dog owners, and the constables ignoring actual crimes while investing in drones to harass moorland walkers.
How is this a reasonable policy for a UK government to pursue? Whenever you ask this question the response is usually to crush the questioner with accusations of playing Russian Roulette with someone's granny. The basic assumption here, so far largely unquestioned, is that we all agree that we will support doing 'whatever it takes' to save lives from this new disease.
Let us step back for a moment. Most human beings and societies, going back into prehistory, have lived with the threat of disease as part of their everyday lives. It is only in the richest societies after the development of antibiotics that this harsh reality has been hidden from view, for most people, most of the time.
The one good aspect of this current virus is that most humans will catch it and recover. This isn't like the world my mum grew up in, where there were plenty of diseases that were common and likely to be a death sentence. If the virus were different in aspect, and was going to kill many more of the people who caught it, then the restrictions now placed on our civil liberties would be a reasonable and proportionate response.
But I argue that, in these circumstances, the restrictions are not only wrong in principle, but also by collapsing the economy will produce a much worse long-term outcome for society as a whole. It is the lives of young people that are being most ruined by the policy of lockdown, and as this begins to bite they will start to ask whether it was reasonable that their lives were ruined en masse so that the politicians could say we were doing 'whatever it takes'.
There is a great deal of confusion and smoke and mirrors over the basis for the policy response. Plenty of people will die with the virus, but not from it. The poor souls with serious underlying conditions should be rightly isolated as much as possible, and that is where I believe the money should be spent. It would cost a fraction of the current projected cost of the current policy.
This crisis has also revealed the risible state of contingency planning and in-built resilience of the NHS. It seems we are ruining the future of the younger generation for the want of a warehouse full of ventilators, and some extra spare hospital capacity. So hats off to those senior civil servants sitting on the contingency-planning committees in Whitehall. Your incompetence has just been exposed. This crisis was an obvious one to plan for, and was predicted by, among other high-profile people, Bill Gates. Let us all hope you give back your knighthoods and have your gold-plated pensions halved.
I believe the politicians have now abandoned their primacy in this crisis and we are now in the hands of the bureaucrats and health academics. I listen with despair to the blinkered approach of these now all-powerful people. Academics are not at all well-suited to take political decisions, which require a dose of common sense and the balancing of different interests. How can an academic expert in viral diseases be expected to balance the competing rights of the vulnerable old person and the vulnerable wife now shut inside with her increasingly violent husband as the lockdown rolls on?
As for the term 'key worker', I would just mildly suggest we are all key workers in our own lives. It is of course amusing that for once a hospital cleaner is getting a benefit (school provision for children) denied to the stockbroker or estate agent, but that shouldn't blind us to the realities and difficulties that will arise from this lockdown policy.
After two or three weeks, young people will start to organise parties, and with pubs closed illegal shebeens will fill the gap. Their irritated neighbours will phone the police and expect the lockdown to be enforced. We all know where this story ends, with serious confrontations likely to lead to major disturbances in urban areas.
Let us assume that most people, unlike me, are initially persuaded of the necessity of the lockdown policy. I understand that my view is at present seen by many as eccentric. But at what point will people get fed up and start to say, 'We will just have to live with this disease in the population, just like we do with other diseases'? Or will the technocrats then argue that we need to keep most of the controls in place, and get more organised about how we control people, just in case of the next disease?
Our most dearly held liberties have been trashed and not with a great battle, but with barely a whimper. Freedom is on the line right now, and if people value it they will need to fight for it.
David Wild is a co-founder and chairman of Lodestone, advising on strategic communications, with over 30 years experience in business and politics.
To enquire about republishing spiked's content, a right to reply or to request a correction, please contact the managing editor, Viv Regan.