The abortion pill u-turn is shameful
Amid the coronavirus crisis, allowing women to take this medication at home makes perfect sense.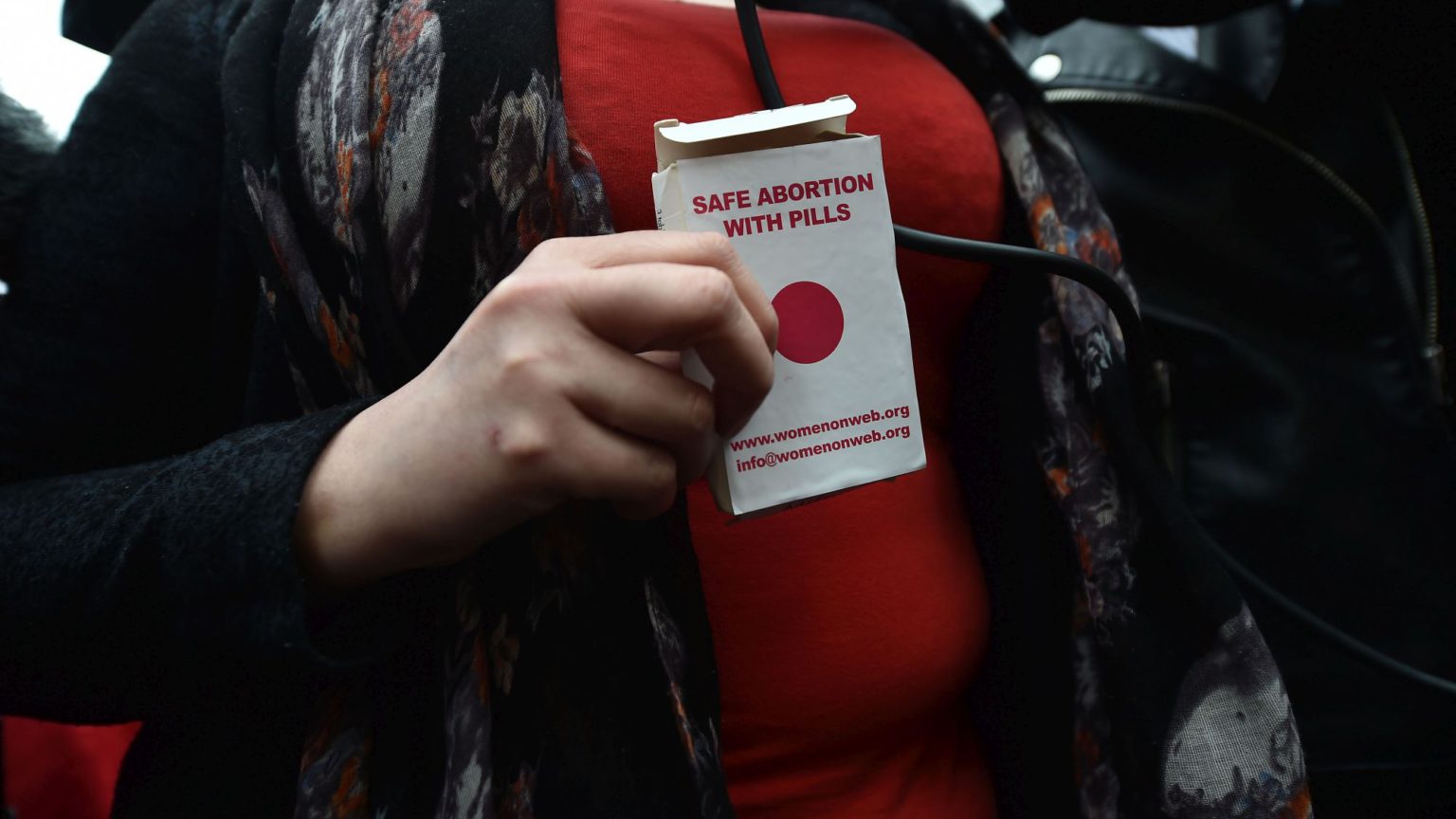 Abortion has become so commonplace – such an obvious, easy-to-access solution for a crisis pregnancy – that most of us have begun to take it for granted. While it's true that, on paper, British abortion law is among the strictest in the modern Western world, in practice it is interpreted so liberally that we forget the restrictions exist.
It is only today, as we face an unprecedented viral pandemic that has us locked in our homes, that the illiberalism of the law hits home – because it stops abortion being made available to women in their own homes. Telemedicine allows us to provide women with a proper medical consultation remotely and deliver the abortion pills by post. But we are prohibited from doing so by law. In response to the coronavirus crisis, health secretary Matt Hancock this week offered temporarily to allow women to take the medication at home. But hours later he reversed the decision for reasons that are not at all clear.
The current law says that women have physically to attend an abortion clinic to swallow the tablet of mifepristone that starts the abortion process. It is in the gift of the secretary of state to change that. And on Monday Hancock held out that gift… and then snatched it back. The approval order that would allow women to receive abortion pills from providers and then take them at home was signed and sent – and then, with no explanation, it was withdrawn.
This is irrational and just plain stupid. It is right and proper that government does not allow mission-creep of its emergency actions – and it would be unsanctionable to try to use them here to dodge a parliamentary debate on abortion. But no one wants that – certainly not bpas, which advocates for more discussion and debate on reproductive choice. But abortion is an issue that uncomfortably straddles politics and practicality. It speaks to core values about how we view life in the womb, but also to basic principles of public health.
Women do not have abortions to demonstrate their philosophy or to make a statement. They avail themselves of a clinical procedure to end their pregnancy because they do not feel it is right to have a child. To deny a woman access to a safe, legal means of abortion is to cause her real harm. To deny her access simply because she cannot attend a clinic appointment is bizarre beyond belief – particularly now the nation is in lockdown.
The quarantine makes women more likely to get pregnant unintentionally. Contraception supplies, from condoms to the morning-after pill, are harder to get at the moment, and possibly not at the forefront of your mind if you're juggling your child's online maths lesson with trying to work from home and remembering to pick up a prescription when you've already endured the queue to get into the supermarket.
If you are or think you are infected with Covid-19, or are particularly vulnerable to it, you can't get to a clinic without risking your health or that of others. It is a particular challenge if the clinic is a distance from home and you need to use public transport, which is increasingly unreliable due to staff shortages. No one can pick up the medication for you – for the same reason we cannot send the pills to you by post. It's only legal to take them if you are standing in the clinic. The health minister responsible for abortion should be particularly sensitive to all this, because she lives in a town in Kent that is a train and a bus ride away from her nearest clinic – it can be a four-hour round trip. Abortion pills aren't available from GPs.
For many women, getting physically to an abortion clinic can be a nightmare – as can getting the appointment they need before they can attend. The pressure on the health service at the moment has made things incredibly difficult. As I write this, a quarter of bpas units are closed, because of staff shortages or the closure of healthcare facilities that we usually operate from. Nurses, midwives, doctors and the amazing staff in the call centre are as prone to infection and quarantine requirements as the rest of us mortals.
If the government does not address this problem the consequences will be stark. Large numbers of abortion services – both in the NHS and the independent sector – will close and capacity to treat women will plummet. Tens of thousands of women will be forced to make clinically unnecessary and lengthy journeys to attend clinics and NHS hospitals, increasing the risk of Covid-19 spreading among the general population and frontline doctors, nurses and midwives. It is anticipated that 44,000 women will need to access early medical abortions over the next three months, during the pandemic's peak. Doctors, nurses and midwives will be placed at an increased risk of contracting the virus, spreading the virus to other patients, and will be unable to provide essential healthcare due to illness.
There are many aspects of the Covid-19 crisis that are outside the government's control. But allowing access to abortion is as simple as signing an order. Matt Hancock even has one already drawn up. All he has to do is sign it – we at bpas will then do the rest.
Ann Furedi is the author of The Moral Case for Abortion and chief executive of the British Pregnancy Advisory Service.
To enquire about republishing spiked's content, a right to reply or to request a correction, please contact the managing editor, Viv Regan.