Never Trumpers' descent into madness
Too many anti-Trump Republicans have become hypocritical, snobbish and politically incoherent.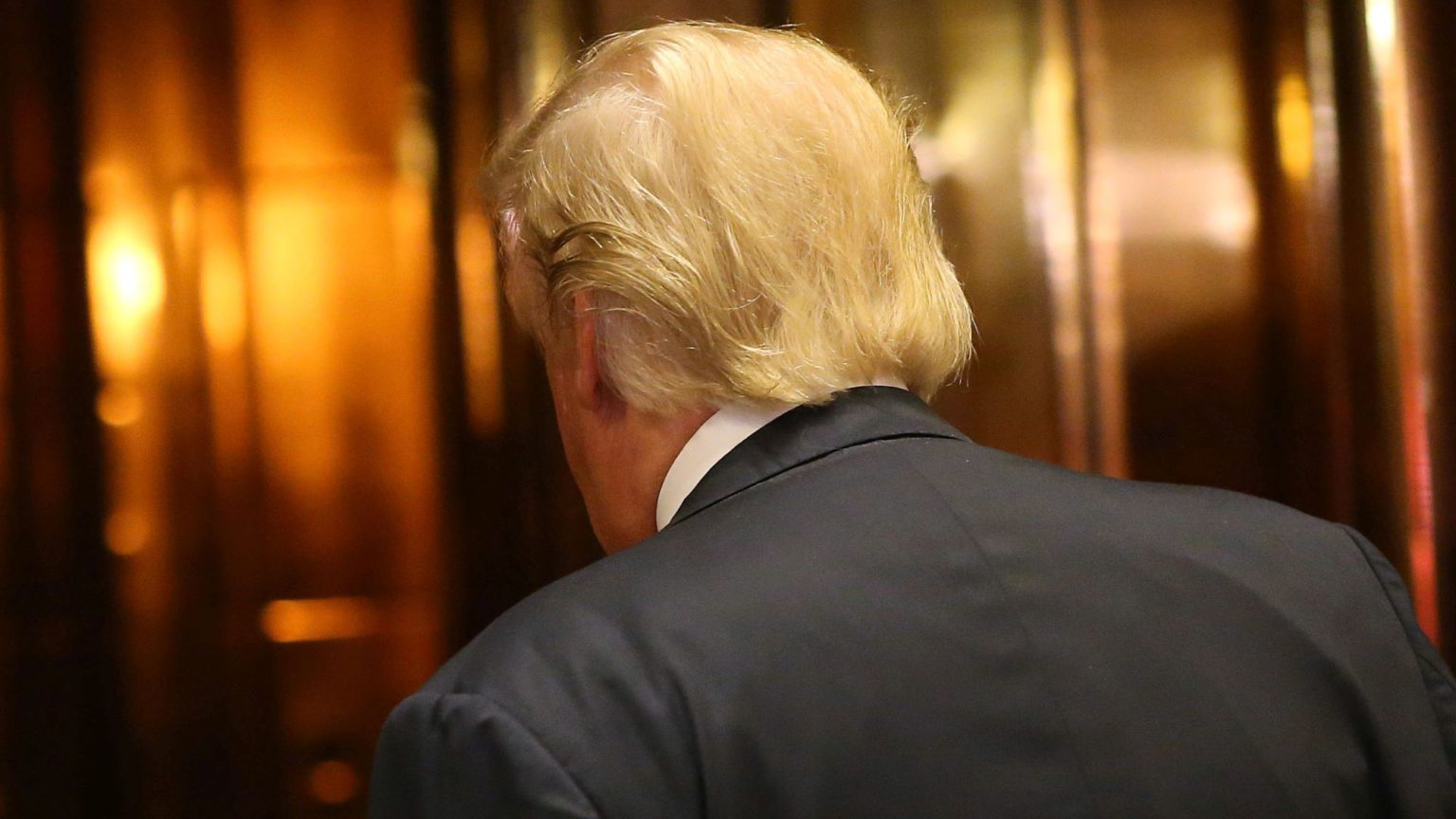 It is perfectly understandable why a lifelong committed conservative would not like President Donald Trump. Unless you've drank the MAGA kool-aid, it is fairly obvious that he is a deeply unpleasant man. Even if you agree with his fiscal decisions or foreign policy, Trump's puerile, narcissistic tendencies are hard to excuse. Hence, I can respect a self-described conservative who is opposed to Trump based on moral principle.
But then there's the Never Trump brigade. This is a group of prominent Republicans and conservatives, which first emerged in 2016 in opposition to Trump's attempt to become the Republican presidential nominee. Never Trumpers have since steadfastly declared that they will defend 'principled conservatism' against the Trumpist movement that has overtaken the Republican Party. Basically, they are the right-wing equivalent of the liberal 'resistance', with a significant neoconservative constituency.
Despite Never Trumpers' lofty ambitions, this group has gradually shown itself not only to be unbearably self-righteous but also bafflingly hypocritical.
Take Never Trump journalist David Frum's response to the verbal altercation between Democratic presidential candidate Joe Biden and an auto-plant worker in Michigan over gun rights, in which Biden said the worker was 'full of shit' and a 'horse's ass'.
Regardless of your position on the Second Amendment, Biden does not come out of this looking good. He cursed at and threatened a member of the public for challenging him on his lack of support for gun rights. It was boorish and unprofessional. And it was exactly the type of behaviour for which Frum normally lambasts Trump. But according to Frum, Biden's outburst was 'impressive' and made him look 'terrific'. It seems for Frum, there is one rule for Trump and another for anyone who might unseat him.
Never Trumpers often combine blatant hypocrisy with a nasty condescension towards those who might have voted for Trump. Earlier this year, for example, Rick Wilson, a political consultant and vehement Never Trumper, mocked Trump's sense of geography on CNN, causing host Don Lemon to fall into a fit of giggles. Fair enough. But Wilson didn't stop at mocking Trump. Instead he went on to mock what he perceived as the stereotypical Trump voter, even mimicking a Southern accent while doing it. This captured the extent to which Never Trump Republicans now view their voting base with contempt.
Such is their loathing of Trump that some Never Trumpers abandon their political principles, and even their intellectual coherence, altogether. The conservative academic Tom Nichols, for instance, stated that he would rather vote for avowed socialist Bernie Sanders than Trump. Washington Post columnist Jennifer Rubin has reversed on any previously held position that Trump happens to align with her on. And historian Max Boot bizarrely tried to claim that both the brutal treatment of Native Americans during the Trail of Tears in the 19th century, and Japanese internment camps during the Second World War, were not as bad as Trump's abuse of authority over the Ukraine scandal, because they at least served a 'public purpose'. The list of Republicans being driven to adopt absurd positions by their hatred of Trump goes on and on.
There are notable exceptions in the Never Trump camp, however, such as the journalists David French and Jonah Goldberg. Indeed, it is not even completely accurate to label them as Never Trumpers. While they were vocally part of the Never Trump campaign in the lead-up to the election in 2016, they have accepted the reality that Trump is in fact the president. Goldberg is even on record saying that the Never Trump movement became irrelevant once Trump entered the White House. They still criticise Trump, particularly his character. But they do give Trump credit where they feel it is due, and have a much more sober perspective on the political landscape. Above all, their view of Trump is not coloured by a disdain for those who voted for him.
If a traditional conservative does not feel that he or she can support Trump because he is not a true conservative, that is one thing. But the intellectual dishonesty, snobbery and paternalistic scolding displayed by the Never Trump movement is enough to turn anyone against it. Indeed, Never Trumpers seem painfully unaware that their deranged attitude towards Trump and Trump voters may actually help him get re-elected.
It just proves once again that Trump, whether conscious or not, is a master at bringing out the worst in his opponents – both on the left and right.
Sam Allen is a writer.
Picture by: Getty.
No paywall. No subscriptions.
spiked is free for all.
Donate today to keep us fighting.
Donate online
To enquire about republishing spiked's content, a right to reply or to request a correction, please contact the managing editor, Viv Regan.