Accelerating down the slippery slope
Increasingly extreme measures are being imposed with uncertain benefits but evident costs to society.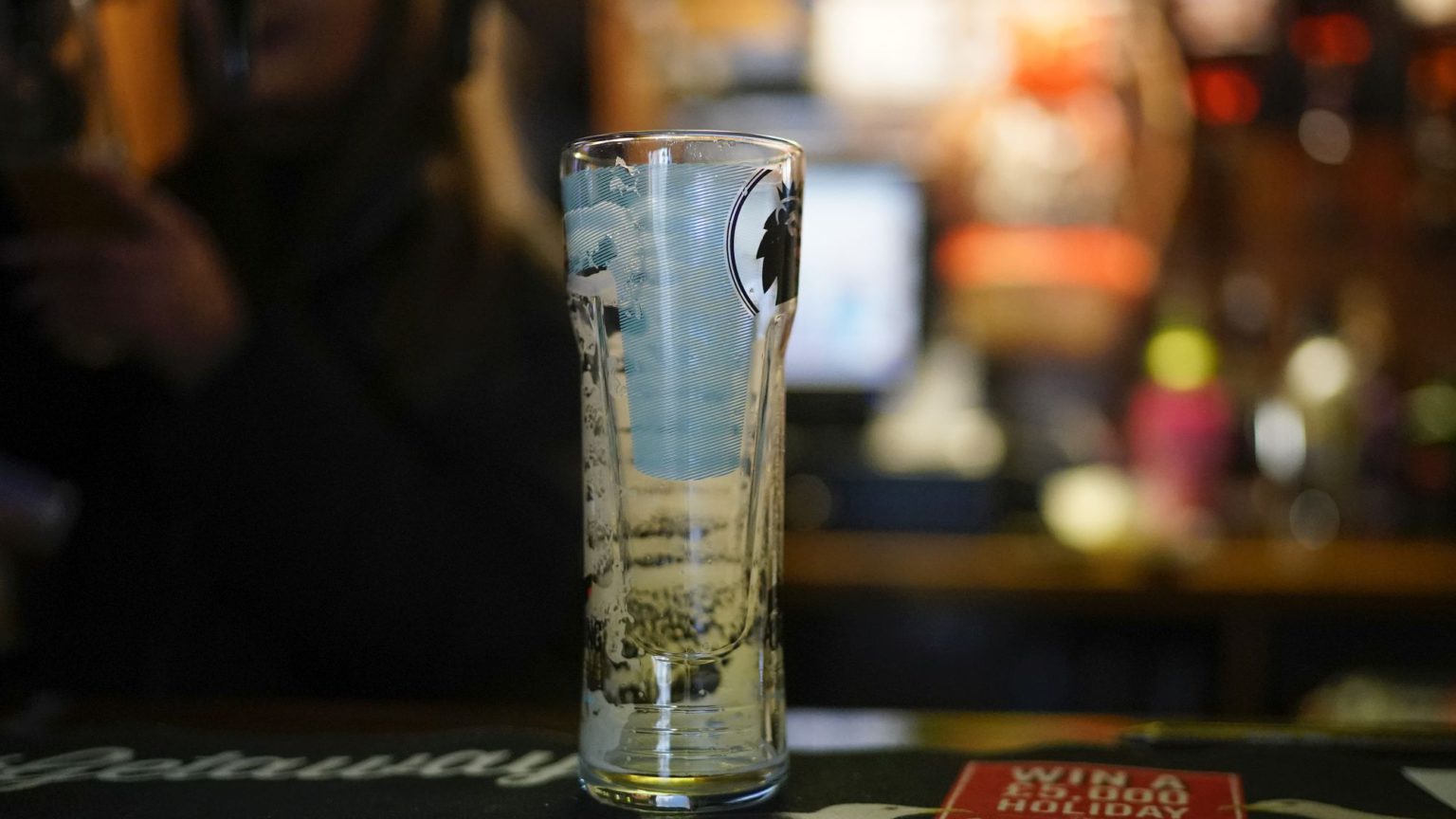 There are, we are told, many unanswered questions around the coronavirus crisis. Here's one. Whatever happened to the mental-health crisis?
Barely a couple of weeks ago, we were being bombarded with public-health messages about an epidemic of anxiety, depression and other mental problems sweeping the nation. We were told to spend more time mixing with friends and family to ensure everybody was all right – with the emphasis on personal rather than digital contact. The mantra was 'Be kind', especially on social media, where posters were told not to abuse or criticise other, potentially vulnerable, people.
Now we are being told not to mix with friends and family, but to stay cooped up brooding at home. We are ordered not to do those things which many of us might see as the best antidote to mental-health issues, whether that be enjoying a sociable pint or meal, and a walk in the countryside or by the sea. Moreover, it is now officially open season on social media to abuse anybody who dares to try to enjoy the normal distractions of life, by going to the pub last week or to the park at the weekend.
Everything is being turned on its head as our society is being closed down, step by quickening step. Nobody doubts that coronavirus poses a serious health threat. The benefits and rationale of many of these measures, however, remain at best unclear.
For example, when mass public gatherings were barred a fortnight ago, we were assured that there was actually little risk in thousands of people attending an open-air football match or race meeting, since the Covid-19 virus does not do well outdoors. Instead, the emergency measures were simply to allow the health and emergency services to focus on more important matters. Now, by contrast, we are suddenly informed that it is outrageously risky for people to walk single file along a beach. What has changed, apart from the rising levels of panic and precautionary paranoia at the top of the system?
If the benefits of some of these measures are unclear, the costs are already evident. We are increasingly being denied access to some of the basics of a civilised life – work (and income), leisure and socialising. Yet – apart from the quiet resistance of the weekend walkers and picnickers – there has been little questioning or criticism of the clampdown. Instead the demand across the mainstream media is for more and more extreme measures, for the government to go further still and lock down everything yesterday.
It now seems remarkable to find a rare article like the one by Dr David Katz in the New York Times, whose headline posed a key question that has hardly been asked, never mind answered: 'Is our fight against coronavirus worse than the disease?' Dr Katz suggests that if we are indeed 'at war' with coronavirus, we need more 'surgical' strikes – focused on the minority we know to be vulnerable, the elderly and those with underlying health conditions, rather than the general population. Instead, the current approach of 'open war' risks producing 'uncontained viral contagion and monumental collateral damage to our society and economy'. Dr Katz writes as the founding director of the Yale-Griffin Prevention Research Center. But since he is clearly the wrong kind of expert, his views can be safely ignored.
Almost everywhere else (with the notable exception of spiked), we have witnessed an extraordinary media consensus, stretching from left to right, demanding that the authorities go ever further in closing down society and locking down everyday life. These demands are backed by experts whose views conform to the consensus and are then echoed by 'influencers' across social media.
The result is the creation of an almost lynch-mob mentality – not among the public, but among the media, cultural and political elites. And as with all lynch mobs, this one is looking for 'irresponsible' scapegoats to string up.
The relentless pressure brought to bear on the UK government has had serious results. Prime minister Boris Johnson has, to his credit, tried to hold a rational line from the start of the crisis, insisting that he would not close down society. That was another reason to be grateful for the wisdom of the British electorate who gave Boris's Conservatives a majority in December; a government cobbled together from Jeremy Corbyn's Labour and Nicola Sturgeon's SNP would have banned everything overnight.
Yet Johnson has faced ever-more shrill demands to clamp down harder and faster, from the media, international authorities, and even from within his own government. The pressure to do something, and be seen to do something, almost regardless of the results, has taken hold.
Thus, the advice not to go to pubs and restaurants quickly became a proposed closure of London premises and then an instant order to bolt all pub doors nationwide. Last week the prime minister's spokesman insisted there was 'zero' possibility of restricting the right to travel. Now the government says a total European-style lockdown is on the table.
Where will this accelerating descent down the slippery slope end? If the British government will order closing time for half-empty pubs, what price the packed supermarkets?
The unprecedented coronavirus crisis has illustrated the importance of scientific expertise in offering analysis, explanation and advice. However, our invaluable experts in virology or immunology also have their limitations. When it comes to deciding social policy and the extent of our liberties, they should surely have no more authority than anybody else in a democracy.
Nor are experts and authorities immune from having their own agendas. Some of those voices demanding a lockdown have always disliked mass gatherings, raucous pubs and frequent travel. A crisis can also serve as an opportunity.
The prospects for those of us who believe in a free, open and enlightened society may not look too promising. In the end, however, we must rely on and appeal to the good sense of the general public. Most people are not panicking, despite the worst efforts of influential voices that should know better. Even as official society closes down, normal people are stepping up and reaching out to help one another.
To enquire about republishing spiked's content, a right to reply or to request a correction, please contact the managing editor, Viv Regan.