The UCL's war on eugenics… and free speech
A university does not have to endorse all views. But it does need to tolerate them.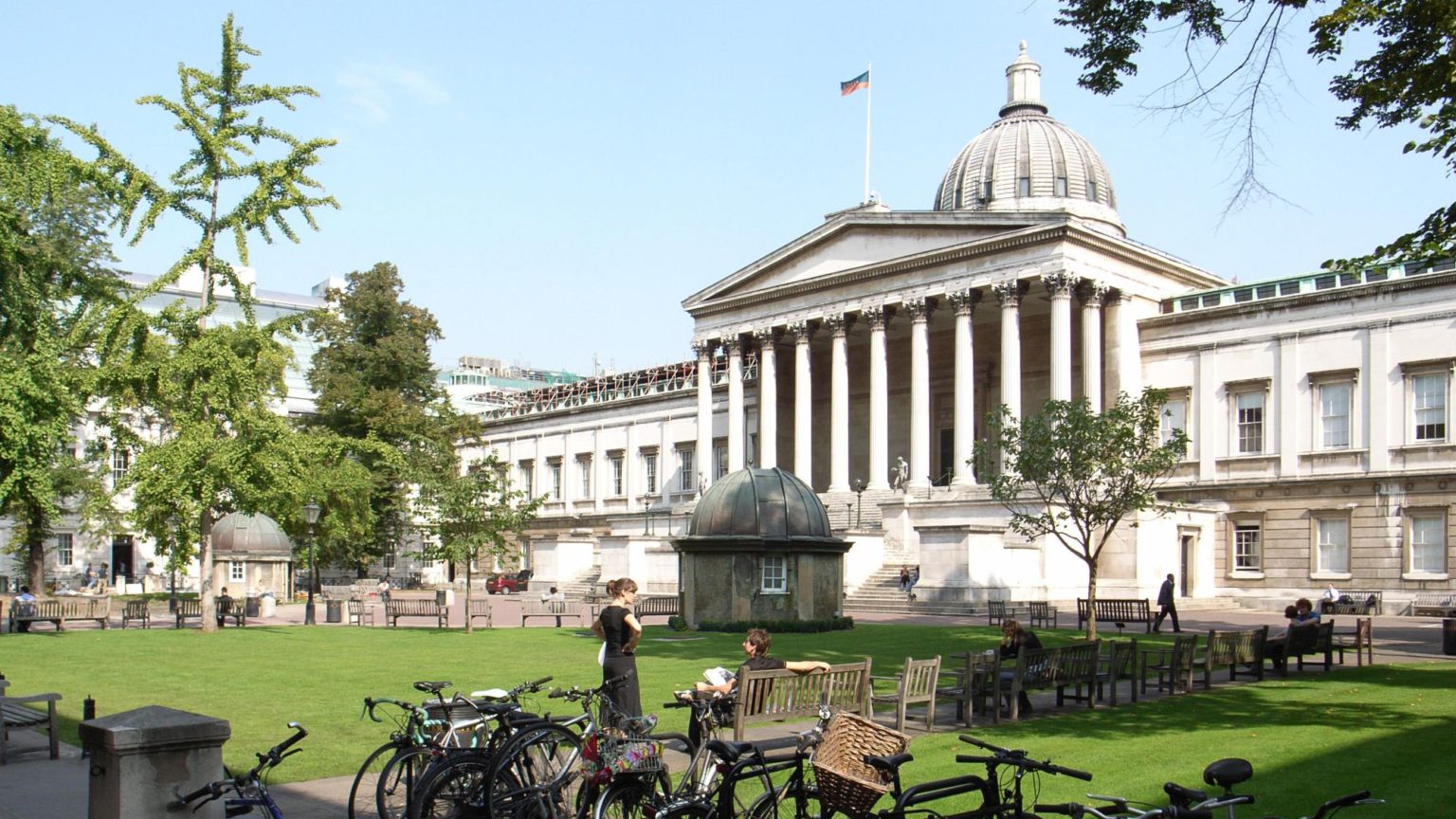 In January 2018, it emerged that James Thompson, a retired psychology lecturer at University College London, had been discreetly using his room-booking privileges to host something called the London Conference on Intelligence within UCL.
The LCI was an annual invitation-only discussion group on heredity and intelligence, comprising around 20 people. When it emerged that participants had included Richard Lynn, whom the US-based research group the Southern Poverty Law Center labelled an 'unapologetic eugenicist', and the blogger Emil Kirkegaard, who had written years ago about the morality of underage sex, there was predictable and perhaps understandable outrage. This was exacerbated when it emerged that the journalist Toby Young had also dropped in on one session of the LCI.
UCL was quick to respond. It launched an investigation into how Thompson was able secretly to host these annual meetings without its knowledge.
But that investigation was not enough for some students and staff, enraged about the seeming persistence of eugenics on their campus. So, in December 2018, with the Thompson affair rumbling on, UCL was pressured into launching a broader inquiry into its historical links with eugenics. This focused principally on Sir Francis Galton, a professor at the university and the man who, in 1883, invented the word 'eugenics', and Karl Pearson, a mathematician also interested in eugenics. Rooms and buildings were still named after Galton and Pearson.
And last month this inquiry produced its conclusions. UCL is to expunge the names of eugenicists from all its buildings and produce a 'meaningful apology' for its 'complicity' in the promotion of eugenics. It was also to offer new scholarships to study race and racism, and it pledged to ensure UCL staff and students learn about the history and legacy of eugenics.
But some members of the 16-strong inquiry team refused to sign the report. They felt that this inquiry should have also focused on Thompson and the London Conference on Intelligence. They felt it was not enough to treat eugenics as a historical rather than a contemporary problem. UCL countered, saying that it had dealt with Thompson separately, and, earlier this month, published a redacted report on the Thompson affair to prove it.
The whole thing is a bit of a mess. UCL's attempt to deal with the legacy of Galton and Pearson was predictably right-on. And it certainly threatens to send teaching and scholarship in directions dictated by woke politics rather than intellectual rigour or curiosity. Yet in some ways it is the Thompson affair, and the response to it, which is more shocking still.
UCL deemed Thompson's conduct scandalous. It said Thomson had been seriously culpable in not telling UCL authorities what the meetings were about, who was coming to them, whether they were controversial, and what they were going to say. Some of the papers were about seriously controversial subjects; worse still, it said, the binders used to present some of the papers had borne the UCL logo. All these matters, it said, carried a risk of serious reputational damage to UCL. Nothing like it must ever be allowed to happen again.
Yet peer a little deeper into the investigation's findings, and the matter appears far from clear cut. Firstly, very few LCI papers had anything to do with eugenics. The majority were about genetics, and of these a fair few were on the relation between intelligence and race, sex and class.
This is an important distinction. Eugenics, in the sense of measures for the selective breeding of humans, is rightly viewed with disgust by many. The scientific investigation of whether heredity has any connection with intelligence, by contrast, is undoubtedly a controversial and potentially uncomfortable issue. But it is not something that most people would say ought to be suppressed. Yet this is what UCL wants to do.
Indeed, it is hard to avoid the conclusion that UCL's real aim in its Thompson investigation was to ensure that it could suppress future discussion on awkward topics within its walls. After all, this is why UCL complains about Thompson not revealing the identity of the LCI's speakers. Because in doing so, UCL had been deprived of 'the opportunity of taking appropriate action to mitigate the risk of reputational damage'. In other words, it would have wanted to tell Thompson that he could not hold the meeting unless it had vetted the speakers and pre-approved what they were permitted to say. And remember UCL wants to do all this in relation not to a public event, but to an invitation-only meeting to present and discuss scientific papers.
Let's return to first principles here. A university is a place for the expression of all sorts of opinions. No one thinks it endorses all the views expressed within its walls, especially those expressed behind closed doors in one of its dreary basement rooms to an invitation-only group.
UCL could perfectly well have taken the line that the views expressed in LCI meetings were none of its concern. But it did not. It preferred to project itself as an institution that holds the 'right' view on identity politics and the need to prevent offence to particular interest groups.
How does all this fit in with UCL's legal duty to uphold freedom of speech within the law? Not very easily. In the opening to its report on the Thompson affair, it states: 'We expect speakers to be sensitive to the diversity of our inclusive community and to show respect to all sections of that community.' But freedom to say only what is sensitive and respectful to particular interest groups is not the same thing as freedom of speech within the law.
More to the point, the Thompson report, seen alongside the inquiry into UCL's historical links to eugenics, seems to confirm something which a good many observers have suspected for some time. Universities are increasingly seeing themselves as businesses selling a product and a lifestyle. When freedom of speech comes into conflict with the incessant demands of the men from marketing, there are no prizes for guessing which will win.
Andrew Tettenborn is a professor of commercial law and a former Cambridge admissions officer.
Picture by: Steve Cadman, published under a creative commons licence.
To enquire about republishing spiked's content, a right to reply or to request a correction, please contact the managing editor, Viv Regan.