Abortion on the grounds of disability is not 'discrimination'
A legal challenge by disability-rights campaigners could seriously limit women's freedom of choice.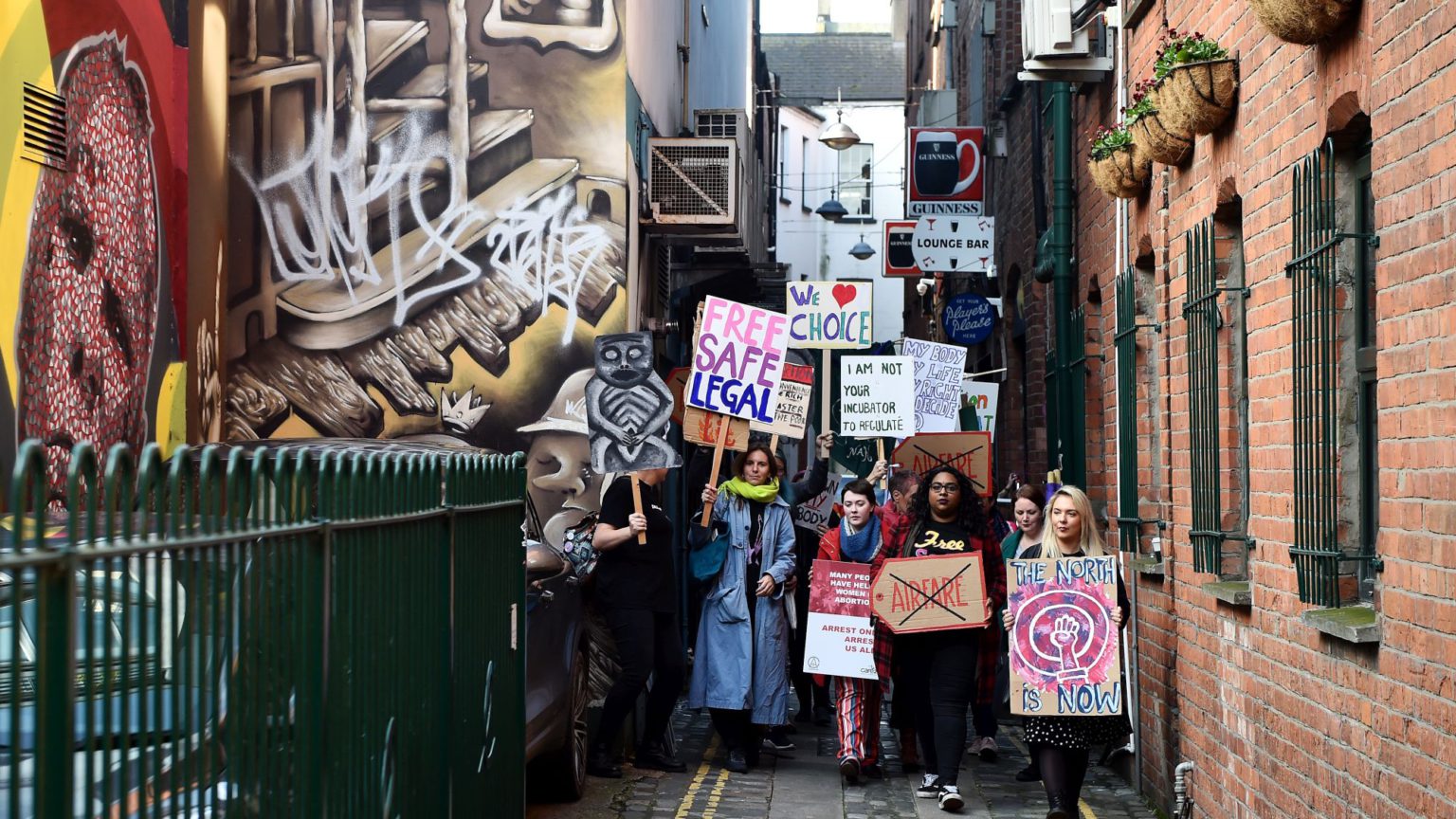 Heidi Crowter, a young woman with Down's syndrome, is taking the government to court in an attempt to limit access to abortion in cases of fetal disability. Crowter, alongside Cheryl Bilsborrow, whose son Hector has Down's syndrome, has now raised over £20,000 with the help of supporters.
Current UK law under the 1967 Abortion Act does not, strictly speaking, legalise abortion. Instead, it creates a legal loophole to allow doctors to perform abortions in pregnancies up to 24 weeks, if the woman proves that her mental or physical health will be impaired by taking the pregnancy to term. In cases of Down's syndrome – or other 'fetal abnormalities' or 'serious handicap', as the Act puts it – women are allowed to terminate their pregnancies beyond the normal 24-week time limit. For Crowter and her supporters, this is 'downright discrimination'; they believe the government is 'singling out disabled babies'.
But it is wrong to make a comparison between a person living with disability and a fetus that has been found to have an 'abnormality'. Thanks to the efforts of campaigners and individuals, stigma around Down's syndrome and other disabilities has significantly decreased over the years, though there is certainly more that can be done. Every decent person would defend the rights of disabled people to be treated as equal citizens. But a fetus in the womb is not comparable to a living individual.
It is also unfair to say that women who choose to terminate their pregnancies in cases of fetal abnormalities or disability are being discriminatory against the wider disabled community. In an interview with Channel 5 News, Crowter argued that the fact that fetuses with Down's syndrome could be aborted beyond 24 weeks was 'deeply offensive'. 'It makes me really upset and cry. Because it reminds me that no one loves me', she said. The inference here is that women who choose to have abortions on the grounds of disability are evil and cruel. But as Crowter's mother pointed out in the same interview, having a child with Down's syndrome can be both a joy and a challenge. What this campaign fails to acknowledge is that all kinds of considerations come into play when women are deciding whether or not to terminate a pregnancy. It can often be a question of maintaining a way of life or access to resources. Making women feel guilty for an already difficult decision is wrong.
Crowter's campaign is attempting to turn a political and moral debate about freedom of choice into a legal battle over diversity and rights. Crowter's campaign says that the 'UK has a legal duty to ensure equality and protect people with disabilities', and it uses this as the basis for a legal case of discrimination. This is an attempt to use the feelings of offence by one individual to limit access to services needed by millions of women. It is an attack on women's freedom disguised in the language of identity politics and 'raising awareness' about disabilities. Crowter and Bilsborrow both make compelling arguments for why having a child with Down's syndrome is just as joyful and valuable as having any other kind of child. But to limit women's ability to make free choices for fear of offending the disabled community is an oppression of women's rights.
Crowter and Bilsborrow are not the first to raise this issue. In 2016, the actress Sally Phillips produced a BBC documentary featuring her son, Olly, who has Down's syndrome. The film asked whether the introduction of non-invasive pregnancy testing for disabilities in pregnancy would lead to the kind of 'discrimination' Crowter's campaign is now arguing against. Phillips argued that women should be prevented from finding out whether their pregnancy screened positive for conditions like Down's syndrome in order to stop women from having abortions on that basis.
Phillips used the same guilt-trip methods as Crowter's campaign. She visited a woman who had had an abortion because of Down's syndrome and asked her if she thought Down's syndrome children who were alive should still be alive. Phillips later spoke emotively to camera about how the woman 'had not wanted a child like mine'. Many women watching that programme who had made the difficult and often painful choice to terminate a pregnancy in similar circumstances would have felt demonised. As medical science progresses, and options open up in all areas of women's personal lives, we should be arguing for greater choice and greater freedom, not for keeping women in the dark about their pregnancies.
There is a solution to help Crowter, Bilsborrow, Phillips and everyone involved in this campaign feel better about abortion: decriminalise it completely. If we removed all restrictions on abortion – allowing women to make choices about their bodies free from legal restraints, threats of criminalisation or stern words from doctors or campaigners – there would be no grounds for treating pregnancies differently.
Crowter's campaign is right about one thing – the distinction between the normal 24-week limit and so-called late-term abortions is wrong. The vast majority of women who fall pregnant and do not want to continue that journey will choose to have an abortion in the early stages of their pregnancy. Those who, for one reason or another, decide to terminate later in their pregnancy should not have to reveal their reasoning to anyone – it should be a decision made between the woman and her doctor. It doesn't matter if a woman's choice about her own body makes us cry, feel offended or unloved. Our opinions do not matter – a woman's body is her own.
If disability-rights campaigners truly believe there should be no discrimination in choices about pregnancies, they should get behind the campaign to decriminalise abortion in full, and fight for the right of women to be trusted to make their own decisions about their own bodies.
Ella Whelan is a spiked columnist and the author of What Women Want: Fun, Freedom and an End to Feminism.
To enquire about republishing spiked's content, a right to reply or to request a correction, please contact the managing editor, Viv Regan.