Turning death into a medical treatment
Spain and Portugal are moving towards legalising euthanasia. They should think again.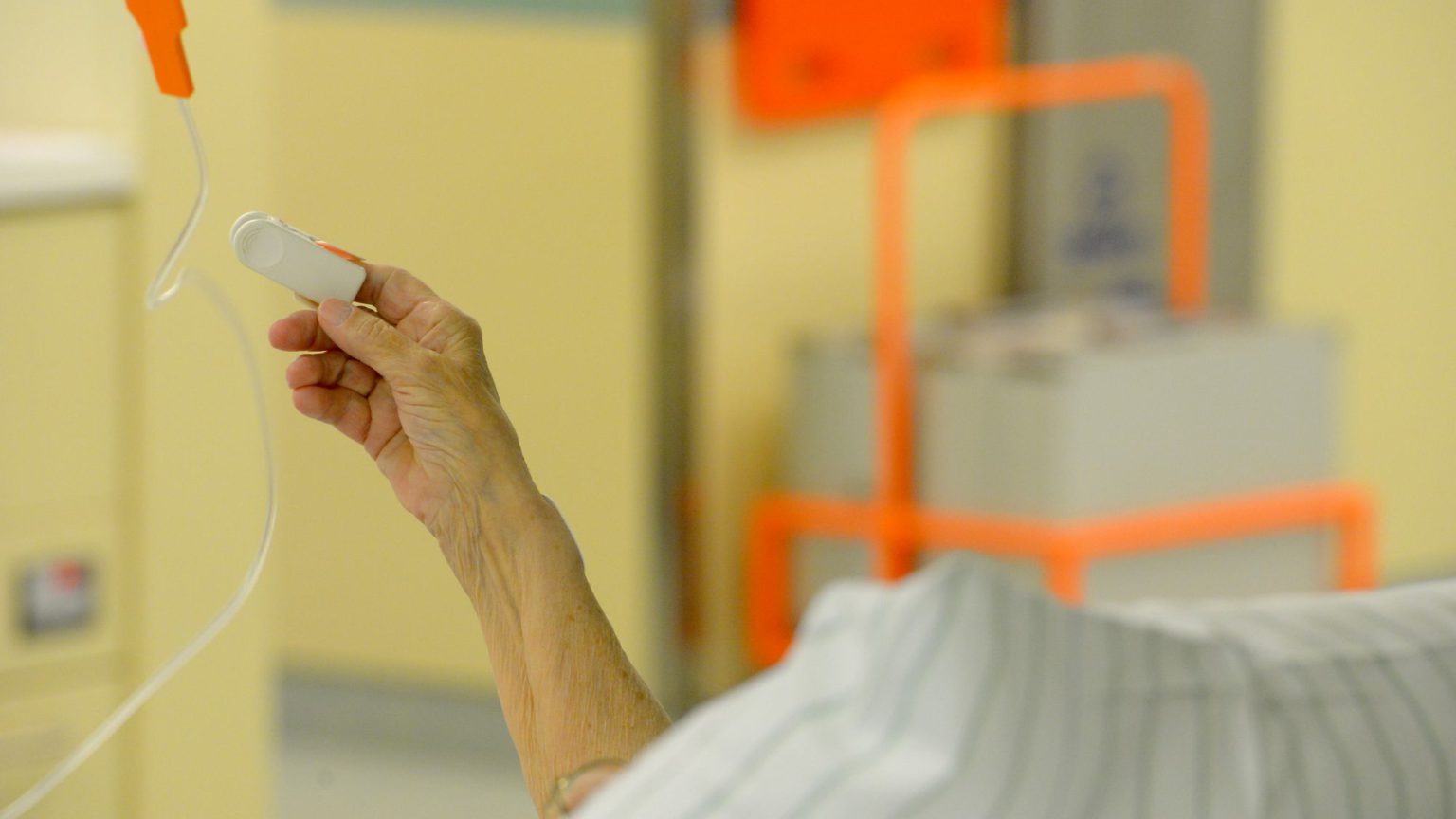 Spain and Portugal have both moved closer to legalising euthanasia (in which a physician actively brings about a patient's death) and assisted dying (in which a physician provides the lethal means for a patient's death).
Earlier this month, the Spanish parliament passed a draft bill – supported by Spain's Socialist government, the left-wing Unidas Podemos and the centre-right Ciudadanos – that will allow euthanasia and assisted dying in certain cases. And then, last week, the Portuguese parliament followed suit, and voted through several bills proposed by the ruling Socialist Party. These will legalise euthanasia and assisted dying for terminally ill people.
There is still some way to go before these bills become law. In Spain, the prospective legislation will now be scrutinised by a parliamentary health committee, before heading to the Senate, and then back to the lower house for a final vote. And in Portugal, the parliament's decision could still be vetoed by Portugal's conservative president, Marcelo Rebelo de Sousa. Although parliament could then override his decision if it wanted to.
Nevertheless, these represent significant steps towards the legalisation of euthanasia and assisted dying in both nations. If the Spanish and Portuguese governments are successful, they will become the fourth and fifth countries in Europe to legalise euthansia, following the Netherlands, Belgium and Luxembourg.
It should be noted that Spain's and Portugal's respective bills are not identical. The Spanish draft bill follows the example of the Netherlands, Belgium and Luxembourg, and mandates euthanasia or assisted dying as an option for someone whose life has become 'unbearable', due to a serious and incurable illness or a chronic, severe disability. His or her doctor would then have to agree with the patient to take this course, and obtain a second opinion from a colleague outside his team. After two weeks, the patient must repeat the initial request, which is then forwarded to a committee for assessment.
The Portuguese proposal, which comprises five separate bills, is still to be pulled together into a single bill. This makes it difficult to tell at this stage what precisely the legislation will entail.
What makes the respective developments in Portugal and Spain particularly significant is that, unlike the other European countries in which the right to die has been enshrined in law, these are historically Catholic countries. They have therefore long been dominated by traditional Catholic mores.
The move to legalise euthanasia and assisted dying can be seen, therefore, as part of a broader attempt to continue to shake off the shackles of Catholicism and embrace a more socially liberal future. In this respect, legalising euthanasia and assisted dying follows moves over the past two decades to legalise abortion and gay marriage. It is seen as an opportunity for these two recently elected Socialist governments to flex their liberalising muscles, just as their predecessors did, and move towards a post-Catholic future.
But while the legalisation of abortion, for example, ought to be celebrated as a victory for women's reproductive rights and individual freedom, there are good reasons why we ought to resist the move to legalise euthanasia and assisted dying.
Most obviously, legalising euthanasia and assisted dying can occasionally put pressure on individuals to opt for an early death. But there is a more fundamental problem. Legalising euthanasia and assisted dying creates a culture in which death is presented as a form of medical treatment. There is, of course, always talk of safeguards, of strict conditions that have to be met before allowing someone to be euthanised or to request assistance to die. But such safeguards are always breached, and the strict conditions are always relaxed.
We know this because it has already happened in those countries that have legalised assisted dying and euthanasia. In Belgium and the Netherlands doctors now routinely end the lives of patients suffering from psychiatric illness, with no underlying physical illness. In Belgium, for example, 38-year-old Tine Nys was euthanised by doctors in 2010. Her psychiatric condition consisted of no more than a recent diagnosis of Asperger's Syndrome. Her family, who have now taken the doctors to court, argue that Nys's reason for seeking to end her life was no more than a failed relationship. They argue that that falls far short of the threshold of a 'serious and incurable disorder' required under Belgian law.
Or take the 'coffee euthanasia' case in the Netherlands. It was revealed during a court case last year that a doctor slipped a sedative into the coffee of her patient, who had Alzheimer's. She then attempted to administer a lethal drug, but her patient resisted, so the doctor enlisted the help of the patient's family, who held the patient down while the doctor eventually managed to euthanise her. The doctor was cleared of unlawful killing on the grounds that the patient had consented to be euthanised, rather than be put in a care home, in a statement written four years before her death.
Unsurprisingly, Dutch medical professionals are growing uneasy about the the extent to which euthanasia is used, in cases like the above, for those who are unable to consent. Medical ethicist Berna Van Baarsen recently resigned from a Dutch regional review board responsible for overseeing euthanasia. She criticised the growing frequency with which dementia sufferers are being euthanised on the basis of a written directive they are later unable to confirm orally after losing their faculties.
Theo Boer, a medical ethicist at the University of Groningen, has even issued a warning to those nations considering legalisaing euthanasia and assisted dying: 'Look closely at the Netherlands because this is where your country may be 20 years from now.'
Examples from outside Europe are also instructive. Canada legalised assisted suicide and euthanasia in 2016 after a woman in the advanced stages of motor-neurone disease took her plea to be euthanised to the Supreme Court, which ruled in her favour. Since then, the conditions that have to be met for someone to be euthanised, or to request assistance to die, have been consistently relaxed. The province of Quebec, for example, struck down the federal requirement that natural death be 'reasonably foreseeable' – that is, imminent. And Canada's justice minister, David Lametti, has already signalled that he intends to expand the right to die to people suffering from psychological conditions or mental illness.
Again and again a nation enshrines the right to die, stating that it is only to be exercised under strict conditions, and again and again those conditions are relaxed. Death soon starts to appear as an all-too-acceptable solution to all sorts of medical conditions and, just as worryingly, emotional situations.
Some in Spain and Portugal might feel that legalising euthanasia and assisted dying indicates the extent to which they have embraced a new era of post-Catholic freedom. But the right to die is not an expression of freedom. It is an expression of nihilism. It captures a growing sense that, for some, there is nothing left to live for.
Of course, there are occasionally cases where killing for compassionate reasons is the right thing to do – there is, as Lord Sumption puts it, no need to change the law, but the infrequent need to break the existing one. But the quest to legalise euthanasia, rather than addressing a burning need, merely expresses a deep cultural pessimism. We should resist it.
Kevin Yuill teaches American studies at the University of Sunderland. His book, Assisted Suicide: The Liberal, Humanist Case Against Legalisation, is published by Palgrave Macmillan. (Buy this book from Amazon (UK).)
To enquire about republishing spiked's content, a right to reply or to request a correction, please contact the managing editor, Viv Regan.