Long live the Gypsy King
Tyson Fury's stunning comeback confirms him as one of the greatest sportsmen of our age.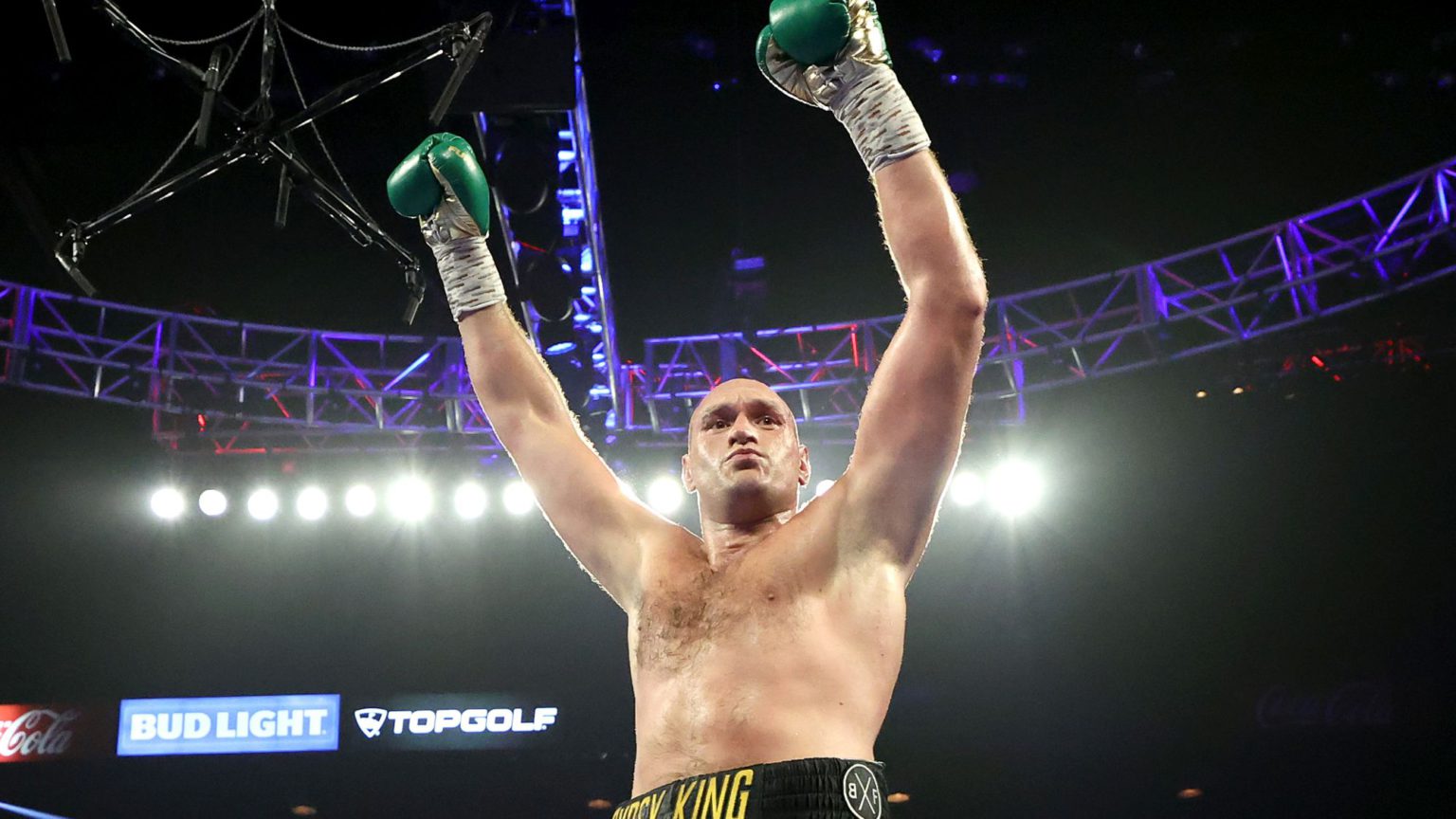 Tyson Fury is now the WBC heavyweight champion of the world. He took the belt from US heavyweight Deontay Wilder on Saturday night at the MGM Grand in Las Vegas, after a sensational knockout in the seventh round. The win on Saturday makes a clash between Fury and WBO and IBF champion Anthony Joshua possible within the year, which could well be the biggest match in the history of boxing.
Saturday's victory was a remarkable comeback for the Gypsy King, who in 2016 relinquished the WBO, WBA and IBO titles that he won from Wladimir Klitschko due to a bout of serious depression. He had struggled with cocaine addiction and had ballooned in weight. He was even stripped of his boxing license by the British Boxing Board of Control in 2016, which declared him medically unfit to fight.
Fury's comeback has not been plain sailing. He went into Saturday's fight following a difficult outing against Otto Wallin in September last year, which resulted in a deep cut above his eye. Wilder, on the other hand, had recently defeated US heavyweight Luis Ortiz with a knockout in November 2019. Wilder had knocked out 41 of his 42 opponents – an almost unprecedented feat in heavyweight boxing.
When Fury and Wilder met in December 2018, Fury was knocked down twice, but he managed to out-box Wilder to secure a controversial draw. Before Saturday's fight, the majority view was that if Fury was going to win, he would have to win on points.
In the event, Fury physically dominated. He began immediately on his front foot, smothering Wilder with a powerful jab. He took two of Wilder's notorious right-hand punches in the first round but was not shaken. He returned straight away with right hands of his own.
As the rounds progressed, it was Fury's punishing jab that made the difference. It repeatedly knocked Wilder's head back, throwing him further on to the back foot throughout the second round. He struggled to throw his big punches while on the back foot. The blow that knocked Wilder down in the third round was a strong right hand to the back of his head, which appeared seriously to affect his balance. He never recovered. The towel came in after a particularly punishing flurry of punches in the seventh.
This was a savage Tyson Fury. This wasn't the Fury who frustrated Wladimir Klitschko by fighting with rapid, light combinations. It was like he was in his early twenties again, when he earned his first six professional wins by knocking out older and more experienced fighters like Lee Swaby and Matthew Ellis. He was ruthless and heavy-handed.
Yet Fury was also good-humoured. He entered the ring on a throne, carried by scantily clad women, wearing a crown and cape that looked as if they had been hurriedly bought from a budget costume shop on the Las Vegas strip. And in true Fury style, he capped his win by leading the crowd in a shouty, out-of-tune rendition of Don McLean's 'American Pie'.
So what comes next? A fight between Fury and Anthony Joshua now makes commercial sense for both men. Joshua suffered the first loss of his career to Andy Ruiz Jr in May 2019, meaning he may be more likely to accept an even split of the fight's profits. Wilder also has a rematch clause in his fight contract, so Fury may be obliged to fight him again. Yet after such a convincing Fury win, it is not clear that a rematch would go in Wilder's favour.
Whoever he fights next, Fury has now confirmed that he is one of the great sportsmen of our age. In one night at the MGM Grand he conquered the world, wearing a cheap cape and a plastic gold crown. There is only one Tyson Fury. We should all be thankful to live during the reign of the Gypsy King.
Luke Gittos is a spiked columnist and author. His latest book Human Rights – Illusory Freedom: Why We Should Repeal the Human Rights Act, is published by Zero Books. Order it here.
To enquire about republishing spiked's content, a right to reply or to request a correction, please contact the managing editor, Viv Regan.