It's time for men to man up
The rise of the man-child is a sad sign of the times.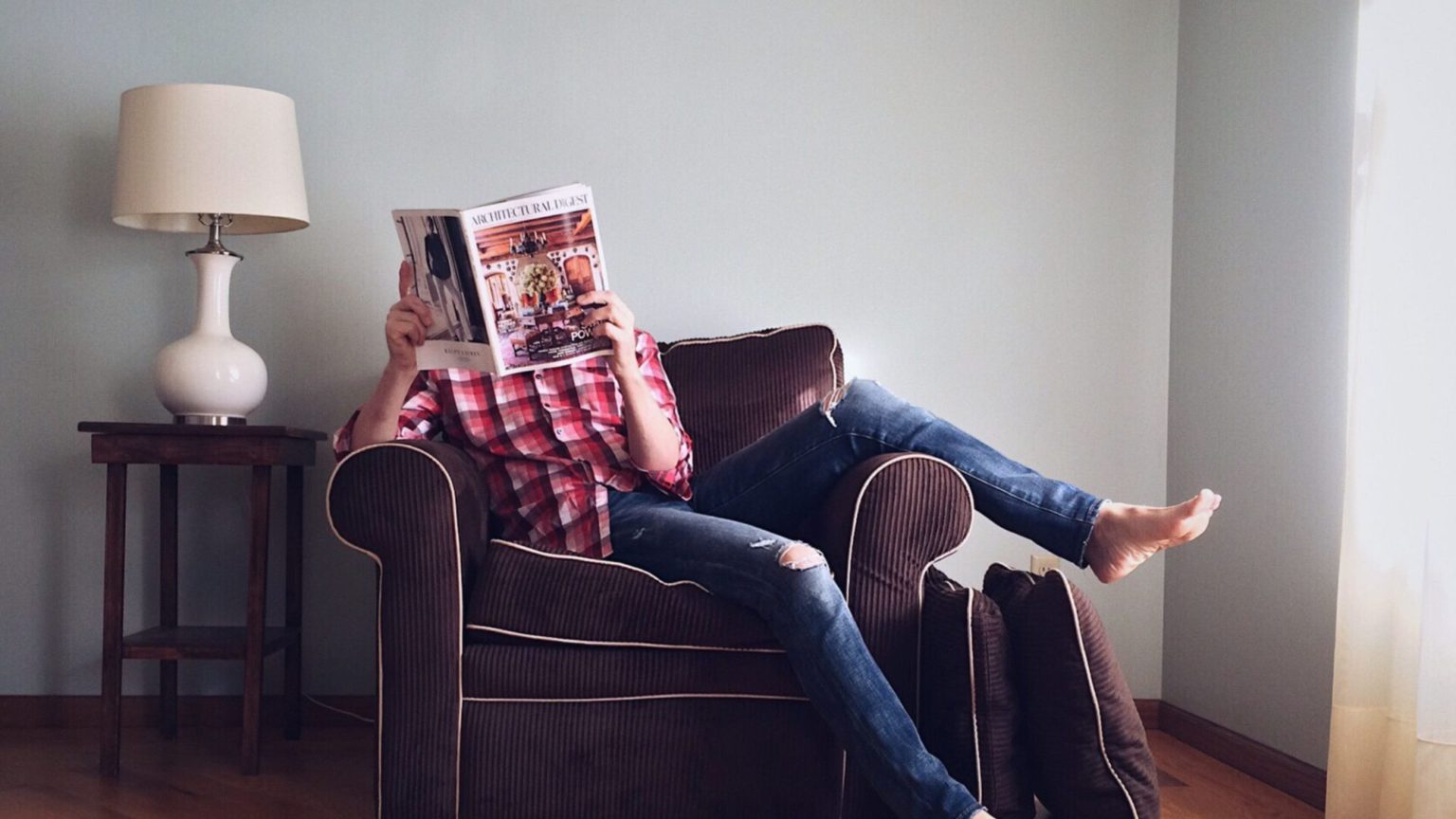 I think of myself as more #MeNeither than #MeToo. I despise the self-indulgent, counter-productive narratives of fourth-wave feminism. Women need to be equipped with assertiveness and tangible skills, not treated as society's victims. And identity politics more broadly is fostering a culture of censorship and narcissistic introspection. No wonder mental illness is said to be at an all-time high – ours is an era in which not having an 'issue' can be an issue in itself.
I'm also a staunch advocate for men. I grew up as half of a dynamic duo with my older brother. I even attended an all-boys grammar school for sixth form. I thrived in the male-dominated common room where problems were solved with fisticuffs rather than the Machiavellian, inter-clique battles waged by adolescent girls.
The woke set's puerile fixations on things like 'man-spreading' (surprise: men have appendages between their thighs) and the horrendous concept 'toxic masculinity' (there is just as much female internecine warfare) sit awkwardly alongside high levels of male suicide, Instagram-fed body dysmorphia, and white working-class boys' academic underachievement. Then there's the slur 'gammon', which suggests that vast swathes of the male population are aesthetically and intellectually inferior – including people like my dad, and probably yours, too.
But 36 years on this planet – and 20 years of dating members of the opposite sex – have led me to realise that there is another serious issue affecting menfolk. The problem is man-children. Somewhere in between the Boomers and today's fragile millennials, a large population of immature males has emerged.
I once left an iPhone charger at the house of a guy I was dating. He only lived around the corner, but he had been 'ghosting' me – a typically cowardly way for such men to behave. When I asked if I could come over to collect my charger, he mockingly referred to this as 'stalking'. I had zero interest in laying eyes on him – I just wanted to avoid spending time and money buying a new charger when I could take a five-minute walk to collect my own.
Charger-gate might sound like a trivial, one-off encounter. But I have had all kinds of lousy experiences with millennial men, from an assault to a previous partner lying about getting another woman pregnant while he was secretly pinching money from my savings.
My fear is that 21st-century culture is helping to infantilise men, and that this in turn feeds bad behaviour. We no longer venerate great fathers, husbands and brothers. Instead, we are expected to value self-obsession, self-promotion and self-prioritising. Men don't seem to strive to have a family anymore. Increasingly, they have protracted, frivolous and feckless existences. Their adolescence stretches way beyond their youth.
None of this is to say that men who aren't in relationships or are childless are lesser beings. The point is that fewer men harbour the ambition to fulfil 'traditional' roles of husband and father. The values that once epitomised manliness for our grandfathers are dissipating, if not derided as 'patriarchal'. Current and future generations need to be reminded that there is not just a nobility, but also a social necessity, in striving to be a loyal spouse and parent.
One problem is that decent male role models are on the wane. We have a well-known philanderer in No10. He's no better than most overpaid pop and sports stars. One last hope might have been Prince Harry. Yet, rather than salute his dedication to his wife, we are tearing him limb from limb. Megxit sticks in my craw as much as the next royalist, but I do have a certain jealousy of Meghan for finding a man so committed. In a pouting, posing, photo-filtered culture, decency and commitment are so often eclipsed by the vapid and vacuous.
Part of me suspects there will be an element of self-correction as one generation learns from the one that came before it. Generation Z is said to be more prudish, eschewing the alcohol and casual sex that was more common for the youth of my generation. Hearteningly, Gen Z's successors are to be called Generation Alpha. But it remains to be seen whether they will live up to the high standards that name implies.
We need the narrative to change. We need to move beyond the rigid view of woman as victim and man as aggressor. The blurring of genders doesn't help, either. We need to project a more positive image of men, so that they aspire to be pragmatic, paternal and protective.
Alexandra Phillips is a former Brexit Party MEP for South East England.
To enquire about republishing spiked's content, a right to reply or to request a correction, please contact the managing editor, Viv Regan.