Why is the BBC promoting white identity politics?
Afua Hirsch's new documentary looks terribly ill-conceived.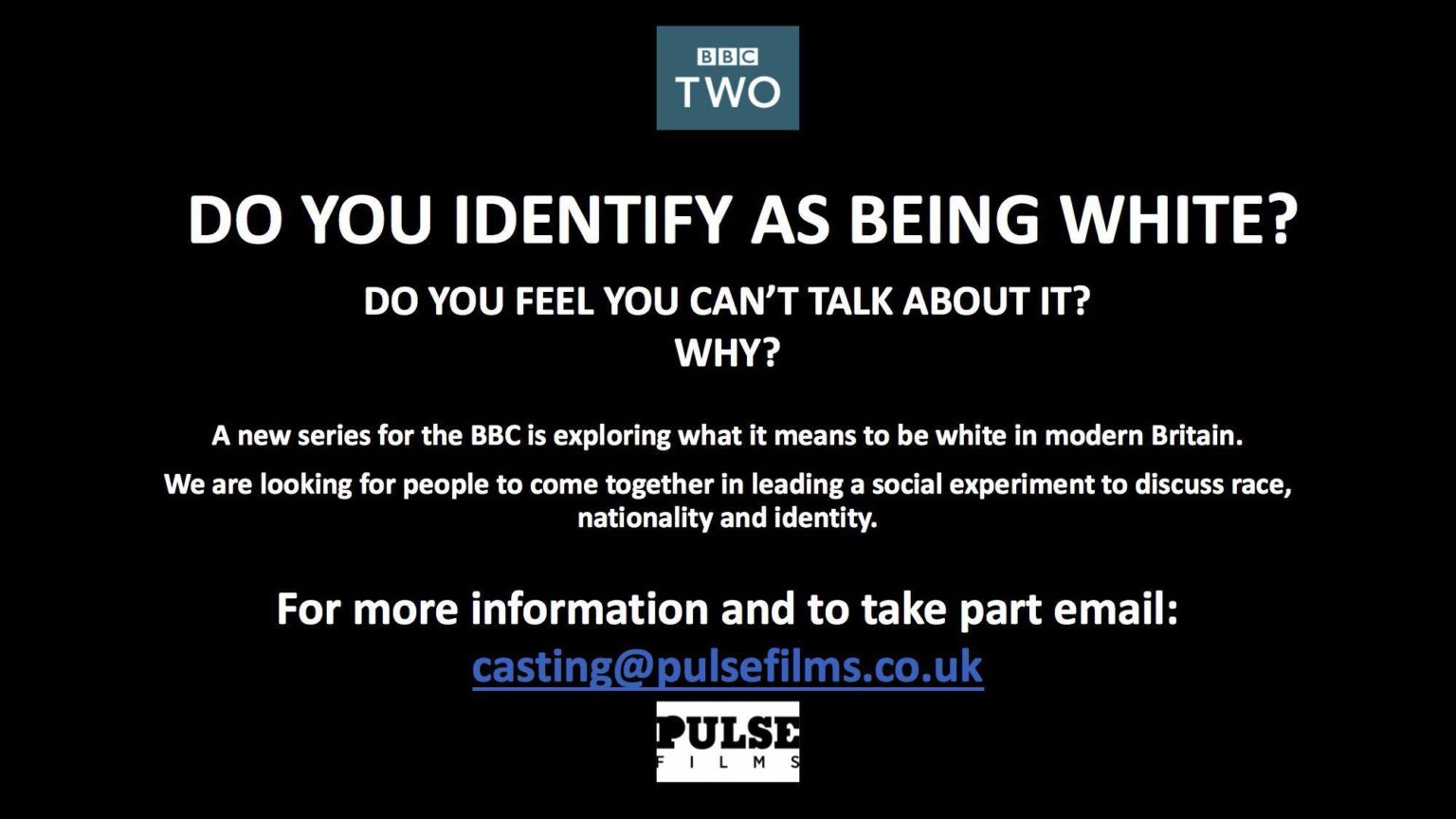 'Do you identify as being white? Do you feel you can't talk about it? Why?' This is perhaps an unusual ad for a BBC Two production to put out. But then, we live in pretty unusual times. Indeed, this call-out, looking for participants for an upcoming series, gets at something rather unsettling about the identity wars.
This is a terrible idea. No good can come from it. pic.twitter.com/bBrZYjsb6r

— Christopher Snowdon (@cjsnowdon) February 19, 2020
Specifically, it is calling for people to take part in a new two-parter on 'whiteness', made for BBC Two by Pulse Films and presented by identitarian commentator Afua Hirsch, author of the book Brit(ish).
Pulse Films to spotlight 'whiteness' for BBC2 https://t.co/EV0KV6So9N pic.twitter.com/iqcPlS6WFd

— Broadcast (@Broadcastnow) February 10, 2020
According to Broadcast Now, the show will document a 'range of immersive experiences, discussions and interactions as participants wrestle with their biggest fears about race in modern Britain. Difficult questions posed include "Can you be white and proud without being racist?" and "What is whiteness as opposed to Britishness?".'
It all sounds like a bit of a set-up, whereby unsuspecting participants will be presented with their alleged privilege and accused of racism if they even raise an eyebrow. But it is also an indication of how identity politics encourages us to think in backward, racial terms.
One of the primary problems with mainstream identity politics is that it risks feeding white identity politics. The more you encourage people to think racially the more they will, er, think racially. And the more you say whiteness is all about privilege and shame, the more cynical operators will say white people are actually the most put-upon people and should have more of a sense of pride.
What's particularly striking about this ad is that it is almost indistinguishable from white identity politics itself – it looks like a flyer for a white-identitarian therapy group. In that, it is a neat illustration of what a dangerous game identity politics can be.
To enquire about republishing spiked's content, a right to reply or to request a correction, please contact the managing editor, Viv Regan.