Why the Owen Jones assault case is worrying
The attack on Jones was repulsive. But it would be wrong to punish his attackers for their beliefs.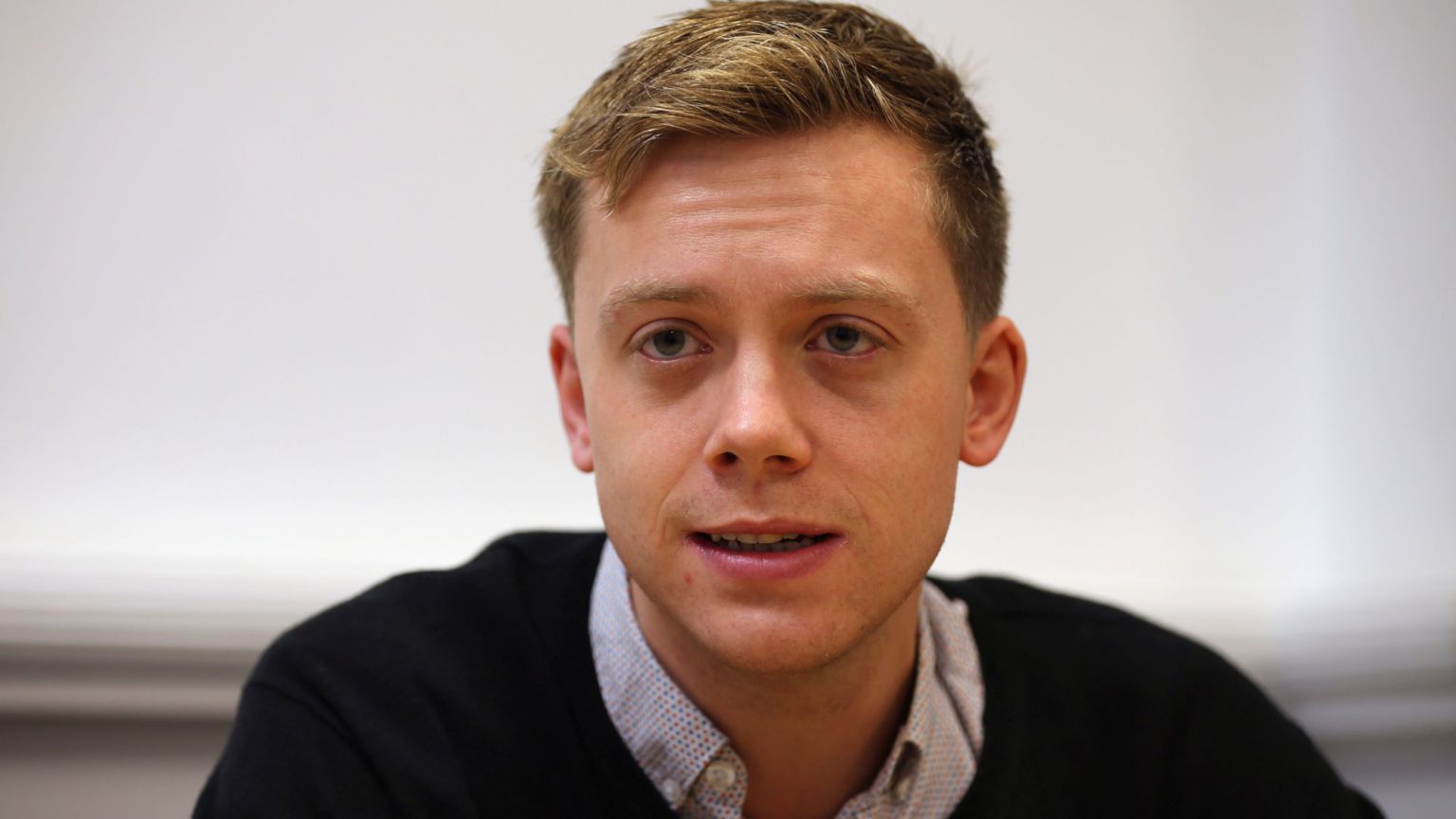 On 17 August last year, Guardian columnist Owen Jones was attacked while out celebrating his 35th birthday. He was attacked by James Healy, Charlie Ambrose and Liam Tracey outside the Lexington pub in Islington.
The men pleaded guilty to charges of affray. Healy also pleaded guilty to assault occasioning actual bodily harm. Healy denied that the attack was motivated by Jones' homosexuality. This meant Healy had to face a hearing in front of a judge to decide whether or not that was his motivation.
Healy maintained that he 'had the hump' with Jones after Jones allegedly spilled drink over him. But the judge heard evidence that memorabilia was found at Healy's home suggesting he had anti-left views. The memorabilia included a black flag bearing a Totenkopf death's-head symbol.
The judge ruled last week that Healy was motivated both by homophobia and by antipathy to Jones' 'left-wing beliefs'. The three men will be sentenced next month. Healy will receive a longer sentence because of the 'aggravating features' of his offence, one of which will be that he targeted Jones on account of his sexuality and his political beliefs.
We should talk about this case. Of course, the actions of the three men deserve strong, unflinching condemnation. Everyone should offer solidarity to Jones. Journalists must be able to think and say whatever they like without fear of physical assault.
At the same time, however, this case raises serious questions about whether some kinds of violence are more serious than others.
Aggravating features are used by judges to decide which offenders deserve to be treated more severely. When it comes to violent offences, judges use sentencing guidelines – issued by the sentencing council – to decide when to treat one offender more seriously than another.
Common aggravating features include where an offence has been planned and where there was an intention to do more harm than actually resulted from the offence. It makes sense that a planned attack ought to be treated more seriously than an impulsive one. When someone takes time to plan criminality, it demonstrates a higher level of moral transgression. The same is true if you target someone because they are physically vulnerable.
The Owen Jones case is different, though. Here, the motivation for the offence was identified as an aggravating feature even though there was no evidence – at least not in the reports about the case – that the motivation made the violence more serious.
Perhaps it could be said that violence of this kind has a wider social impact than impulsive violence targeted against one individual. By targeting Jones because of what he thinks, Healy arguably contributed to an atmosphere in which people become more afraid to say what they think.
But still, this feels like a case where a criminal is potentially going to be punished more severely because of what he thinks and believes. Surely the law must be applied impartially and in the same way to far-right nutters as it is to other people? By sentencing Healy more seriously for what was found in his home, this case creates a worrying precedent.
Think back to 2017, when Twitter was alive with 'Punch a Nazi' memes after Richard Spencer was publicly punched in the face while giving an interview in Washington, DC. If we are going to argue that the law should treat Healy more severely for punching Jones because of his left-wing beliefs, then surely we would have to punish people who punch Nazis more severely too, given that this is also motivated by contempt for a political belief system. Unless we are going to say that it is fine for the law to decide which belief systems are worthy of respect and which are not – and that would not be a good idea.
Healey et al's attack on Jones was cowardly and outrageous. But punishing Healy more severely because of what he believes is a dangerous step. The law should be limited to punishing actions, not the politics behind those actions. Anything else feels too much like thoughtcrime.
Luke Gittos is a spiked columnist and author. His latest book Human Rights – Illusory Freedom: Why We Should Repeal the Human Rights Act, is published by Zero Books. Order it here.
To enquire about republishing spiked's content, a right to reply or to request a correction, please contact the managing editor, Viv Regan.