Sadiq Khan's delusions of greenness
His pledge to make London carbon-neutral ignores the issues that really matter to Londoners.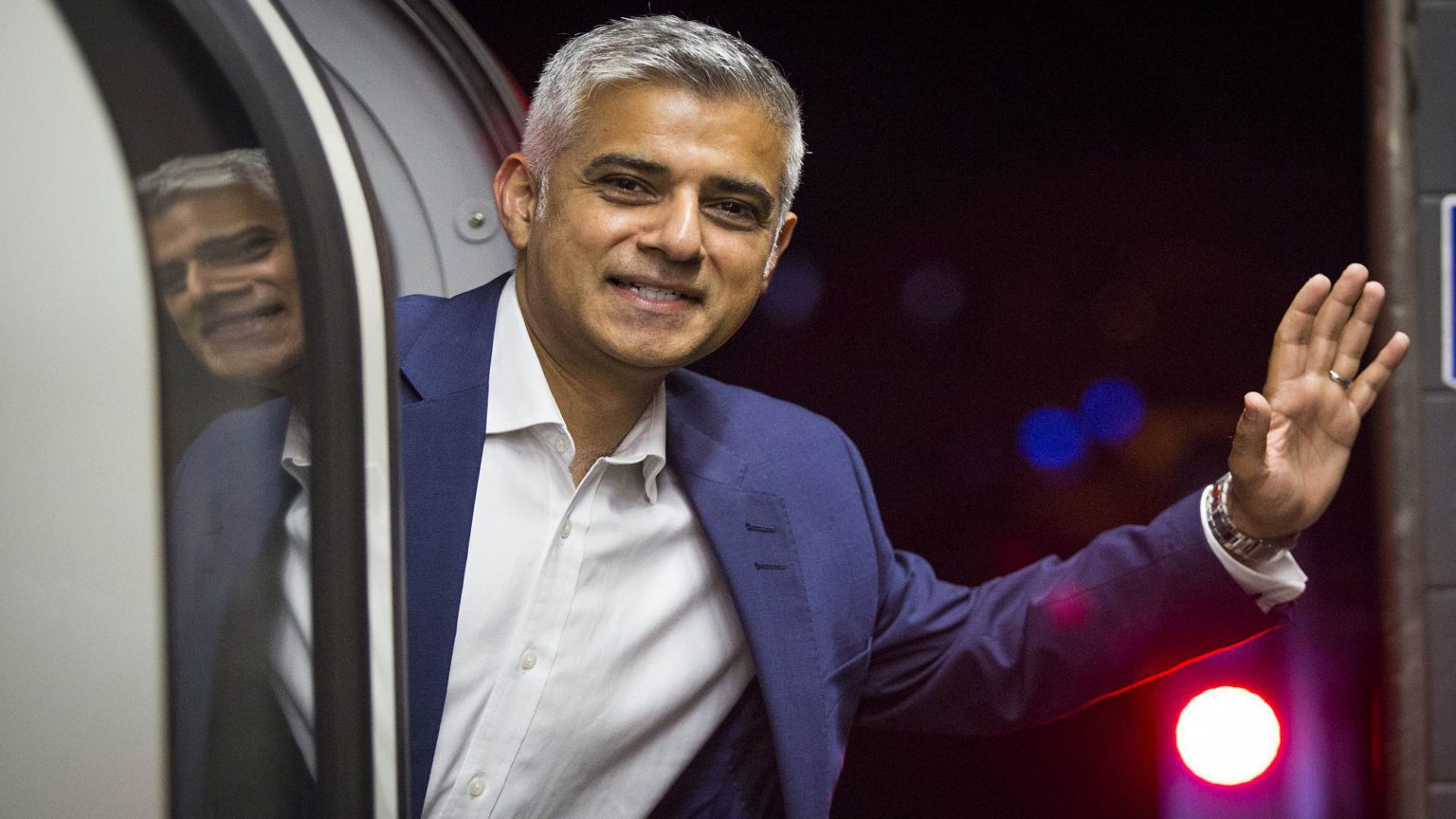 In his latest effort to pander to the woke brigade, London mayor Sadiq Khan has pledged, if re-elected later this year, to make London carbon-neutral by 2030.
In the eyes of many a Londoner, Khan's tenure as mayor has been an abject failure. His entire leadership has been focused on PR, and the image of London as a brand, rather than addressing the everyday problems the city faces. His latest campaign commitment to make London carbon-neutral by 2030 follows that very same path.
It is difficult to fathom who this policy will actually benefit. Khan's introduction of the ultra-low emission zone (ULEZ) charge has already sparked a backlash, with a consortium of minicab drivers taking City Hall to court over this emissions tax. The ULEZ is estimated to line city coffers with a cool £1.4million a week in revenue from PCO drivers alone.
Making London carbon-neutral would have a catastrophic impact on workers and businesses operating in the city. After all, there are 120,000 PCO drivers, 21,000 black-cab drivers and tens of thousands of van drivers who support the day-to-day running of London businesses. The vast majority of these drivers use diesel or petrol-powered vehicles. Questions have to be raised as to how they would work in a carbon-neutral city.
The ramifications of this clearly rushed policy wouldn't only stop there. How would it work in relation to the diesel-powered trains that ferry commuters into Euston, King's Cross St Pancras and Waterloo on a daily basis? It is estimated that the daytime population of London balloons by 300,000 people (excluding tourists), many of whom go on to work in the capital's financial-services sector.
Our financial-services sector was built on one thing – deregulation. London is a city of opportunity and Khan's environmental policy will only lead to the bureaucratic suppression of the very entrepreneurialism that makes London what it is today.
Let's be clear: there is an issue with a changing climate, and concerns have been raised about the quality of air in central London. Both problems can be addressed with sensible policy. But Khan's kneejerk policy, with an arbitrary 10-year lead time, would require a drastic overhaul of London's transport infrastructure. It would cost the taxpayer hundreds of millions of pounds to achieve and, let's face it, the jury is still out over the extent to which there actually is a 'climate emergency'.
This is patently another PR stunt by Khan to gain votes. But can Khan be trusted?
Under his tenure as mayor, crime in London has surged across the board. During 2019, there was a 52 per cent rise in knife crime, and a 59 per cent rise in robbery. As if that wasn't bad enough, the murder rate in the capital reached a 10-year high, with 149 homicides recorded in 2019. Khan blamed government cuts to the police for the rise in crime, despite rejecting the proposed budget amendment from the Conservative group in the London Assembly, which would have reduced Khan's ever-growing staff budget, and enabled the recruitment of an extra 1,378 police officers.
His track record on the environment is even more laughable. During his 2015 election campaign, he pledged to plant two million trees in London by 2020. Figures show the Greater London Authority has planted just 175,000 trees so far.
If Khan can't fulfill the simplest of campaign promises, why should Londoners believe he has the ability to oversee a seismic shift to a carbon-neutral city by 2030?
Khan has had his shot with London. And he's missed. London needs a safe pair of hands. Someone who will focus on sensible policy that will tackle violent crime, build genuinely affordable housing, and be on the side of workers and small businesses alike.
Sadiq Khan is not that man.
Samuel Jack is a writer based in London.
Picture by: Getty.
No paywall. No subscriptions.
spiked is free for all.
Donate today to keep us fighting.
Donate online
To enquire about republishing spiked's content, a right to reply or to request a correction, please contact the managing editor, Viv Regan.