EU migrants are not being kicked out
Figures from the government's settlement scheme puncture the scaremongering.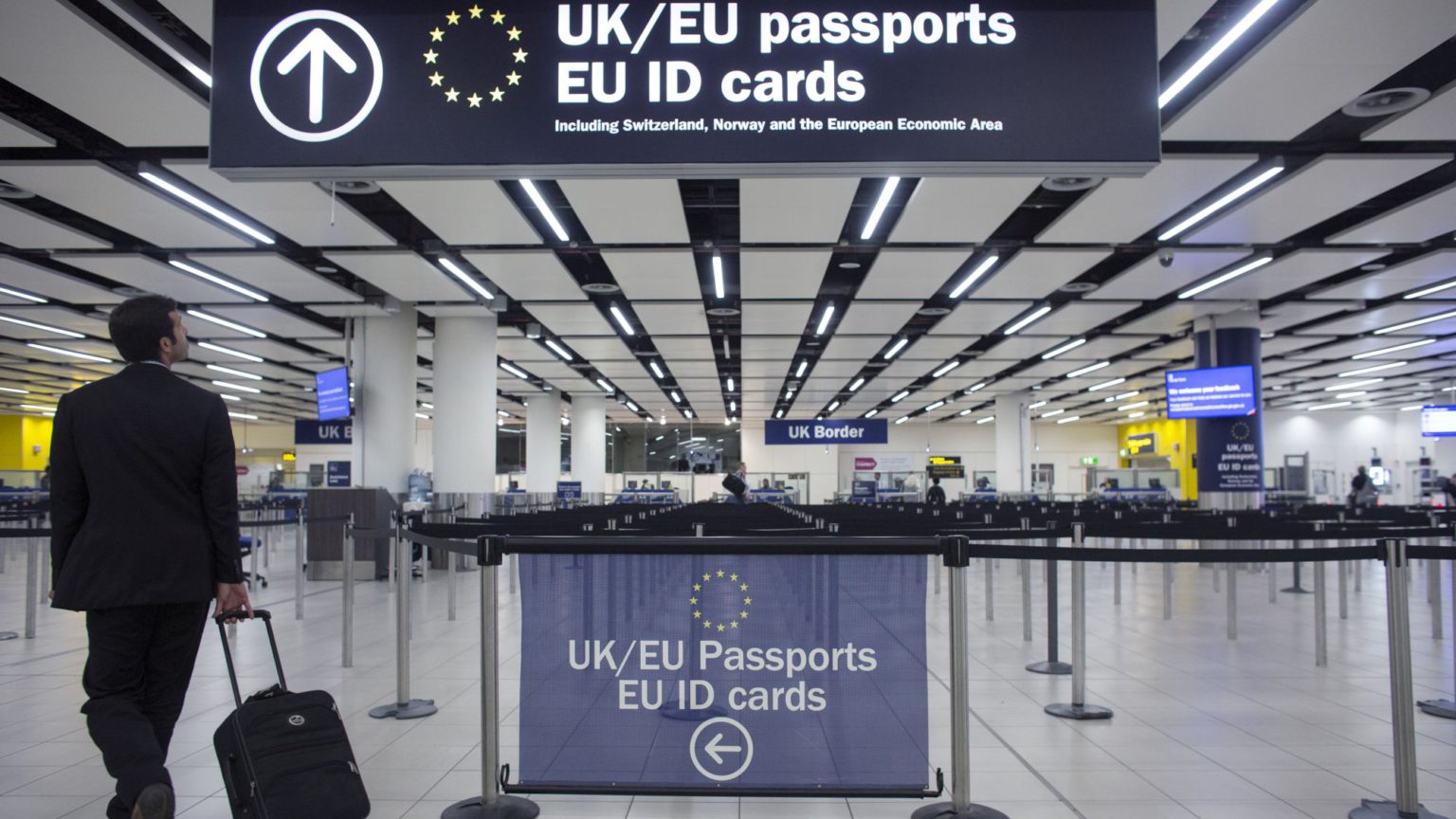 Since the Brexit vote, there has been a great deal of concern over what will happen to EU migrants. In March 2019, the government launched the EU Settlement Scheme, which allows EU citizens to apply to preserve their immigration status. This should have resolved the issue, and reports this week suggest it, largely, has.
The Guardian reports that 2.7million people have used the scheme, of whom 2.5million people have already been granted 'settled' or 'pre-settled' status – that is, they have either been granted indefinite leave to remain (settled status) or can stay for at least another five years while they apply for settled status (pre-settled). Around 300,000 applicants are still waiting for a conclusion from the Home Office.
Most striking, just six of the 2.7million applicants were refused any right to stay, and they are believed to be serious criminals. And while it's estimated that up to 900,000 EU citizens could be yet to sign up (nobody knows exactly how many EU citizens there are in the UK), the government has confirmed that those who miss the deadline will not be punished or deported.
2.7m applications made and 2.5m already approved. Just SIX rejected (serious criminals). And yet from the hysterical coverage of this over three years you'd think the UK govt had been rounding up EU nationals and dumping them in the sea. https://t.co/cXreFMknqQ

— Lee Jones (@DrLeeJones) January 16, 2020
Such a small number of rejections doesn't quite fit the narrative of Brexit being an excuse to kick out the foreigners. Many Remainer commentators predicted mass deportations post-Brexit. In May 2016, in the run-up to the referendum, a Home Office minister even suggested every EU citizen could be deported. As the years have worn on many have feared a repeat of the Windrush scandal on an even larger scale.
A Guardian writer said today that 'the risk of being kicked out still haunts those [EU migrants] without a British passport' – the day after the same paper reported the settled-status figures.
This is not to say that there are no issues with the government's scheme – the application process is overly onerous and the Home Office does not have a good record for competence. But the worst fears have been totally unfounded – fantastical, in fact. They were based entirely on the myth that the Brexit campaign and Brexit voters were driven by racism and a desire to kick out migrants.
The Remainers who have peddled this myth have caused needless harm and worry to the very EU migrants they claim to be standing up for.
To enquire about republishing spiked's content, a right to reply or to request a correction, please contact the managing editor, Viv Regan.