We must be free to call Jesus gay
Outraged Christians are calling for a 'blasphemous' comedic film to be banned.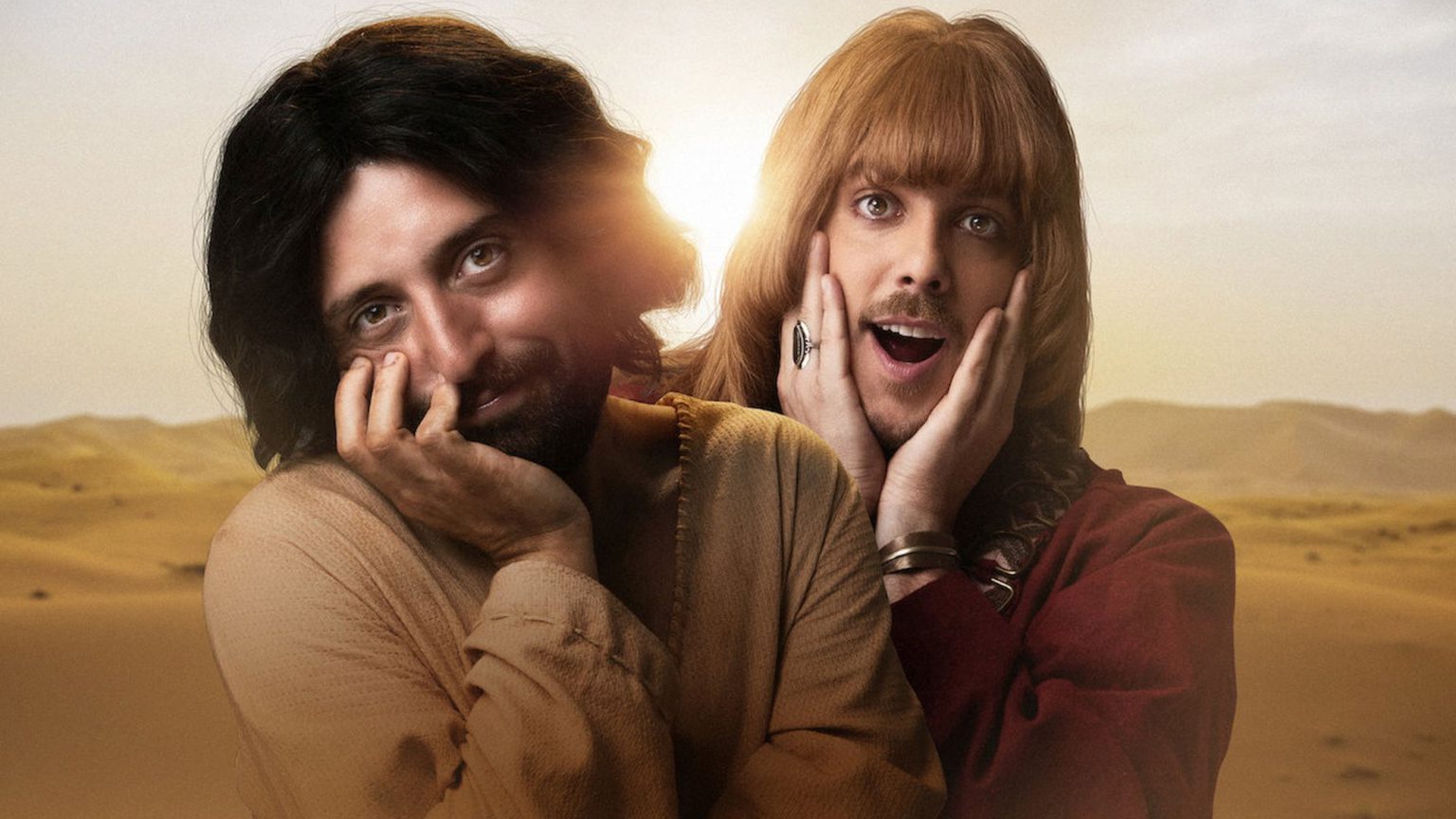 A new film on Netflix, The First Temptation of Christ, produced by Brazilian YouTube channel Porta Dos Fundos, has been controversial to say the least. Even a glimpse at the film's synopsis makes clear why some Christians have raised an eyebrow. The comedy follows Jesus Christ as he returns to his family home for his 30th birthday, with his homosexual lover, Orlando, in tow. Most of the film revolves around Jesus trying to tell his parents – Mary, Joseph and a humanised God – about his secret.
The film's worst sin is that it is not very funny. But Christians around the world are indignant about the film, purely because it is 'blasphemous'. A petition on Change.org, calling for the film to be removed from Netflix and for Porta Dos Fundos to be held responsible for 'the crime of villainous faith', has gathered over two million signatures.
At the extreme end of the backlash, Porta Dos Fundos' office in Rio de Janeiro was attacked by a Molotov cocktail on Christmas Eve. Nobody was injured, but the attack was a clear expression of intolerance. The Popular Nationalist Insurgency Command of the Large Brazilian Integralist Family – a far-right religious group – has claimed responsibility. It condemns the film as blasphemous.
It is totally understandable that Christians would find this film distasteful. But to call for it to be banned or to attack its producers on the grounds of religious decency is censorious and stupid. If atheists called for a religious film to be banned, would those Christians who signed the petition now be able to keep a straight face and cry 'free speech'?
For as long as there have been works of poor taste, there have been people trying to ban them. A poem about a Roman soldier having sex with Jesus – James Kirkup's 'The Love that Dares to Speak its Name' – was at the centre of the last successful blasphemy trial in the UK, thanks to the crusading efforts of Christian campaigner Mary Whitehouse.
Many Christians will proudly vouch for freedom of speech when it comes to their right to criticise same-sex marriage and transgenderism or other faiths. If they want to be consistent, they must not suppress views and artworks that they find offensive or blasphemous.
Ben Thompson is a writer. Follow him on Twitter: @BOThompson98
To enquire about republishing spiked's content, a right to reply or to request a correction, please contact the managing editor, Viv Regan.