Why is Europe on fire?
Violence, car burnings and explosions must not become the new normal.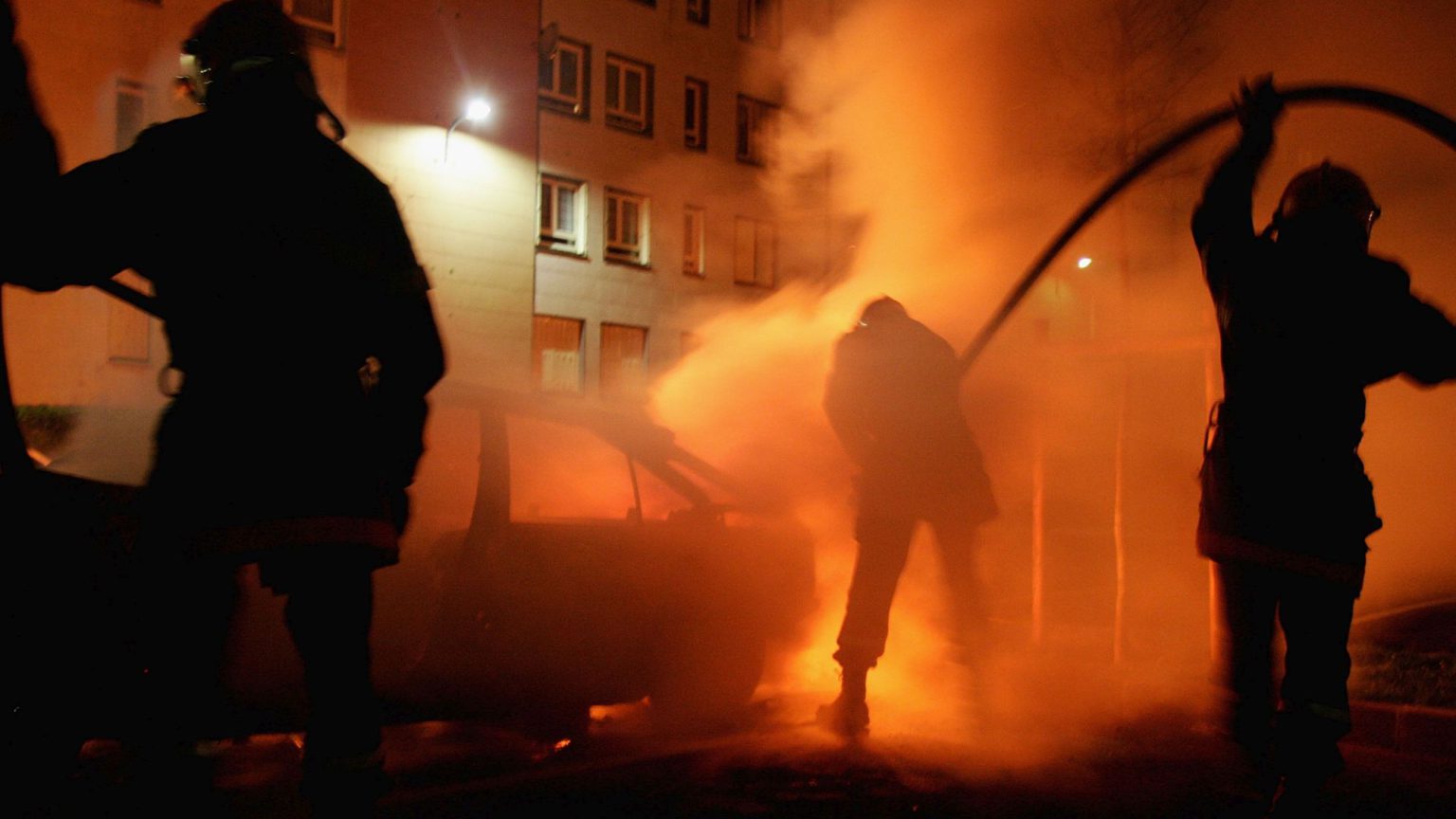 The British press, obsessed with the supposed ills of Brexit, remains conspicuously silent on the many problems befalling the rest of Europe. One such example is how, in recent years, New Year's Eve on the continent has slowly transformed from an evening of good-natured celebration into something more closely resembling The Purge. In some European towns and cities, 31 December was marked by car burnings, attacks on emergency workers and police, church desecrations, and shootings.
In Strasbourg, France, holiday home of the EU Parliament, more than 220 cars were incinerated during the 'celebrations' this year – twice the number torched last year. Firefighters attending the blazes were attacked. There were similar violent scenes across France, including reports of men roaming the streets with Kalashnikovs in Marseille.
In Germany, meanwhile, a police officer in Leipzig had to undergo emergency surgery. Policemen were attacked with a burning shopping cart and fireworks. The local police union said that the violence this year had taken on a 'new quality'. The attack is being treated as attempted murder. On the same night in the same city, 25 stained-glass window panes were smashed with rocks. The windows belonged to the 800-year-old St Thomas Church, the burial place of JS Bach.
In Brussels, vehicles were torched and more than 180 people were arrested. Explosions in Sweden are not limited to New Year's Eve fireworks – over 100 explosions were reported last year.
Of course, fireworks have long been part of New Year's Eve – and have always carried risks. In the Netherlands, a man and his child were killed when fireworks set a housing complex ablaze. But what is new is the use of fireworks as projectile weapons to incinerate vehicles and attack police officers.
Some blame gang violence, while others blame alcohol. These explanations have a whiff of 'nothing to see here' about them. After all, Europe has always had alcohol, and it has always had gangs – but it hasn't experienced the level of indifference to authority, and contempt for the wider populace, that these new 'traditions' seem to demonstrate.
The right-wing bogeyman of 'Islamic immigration' cannot explain it. While the 2015 incidents in Cologne were an obvious example of a crime committed by migrants, there is nothing but anecdote to suggest that migrants, or Muslims, are the driving force behind these events. In fact, the trouble in Leipzig is being attributed to a far-left faction.
Whatever is to blame, clearly something has changed. Most people recognise that it wasn't always the case that their cities needed 'safe zones' for women and others on New Year's Eve. Christmas markets didn't always need barricades and armed police. But for the liberal media, even talking about these issues invites accusations of right-wing conspiracy-mongering.
Mainstream media outlets and politicians need to do much more to get to grips with what is going on. The risk is that not talking about these issues and pretending that nothing is happening will fuel political extremism. If the mainstream won't talk about what is happening in Europe, then other, perhaps more sinister actors will.
Liam Thompson is a writer. Follow him on Twitter: @ljshaughnessy.
Picture by: Getty
No paywall. No subscriptions.
spiked is free for all.
Donate today to keep us fighting.
Donate online
To enquire about republishing spiked's content, a right to reply or to request a correction, please contact the managing editor, Viv Regan.