The maddest celeb takes on Soleimani
Michael Moore slid into the Supreme Leader of Iran's DMs in an effort to calm tensions.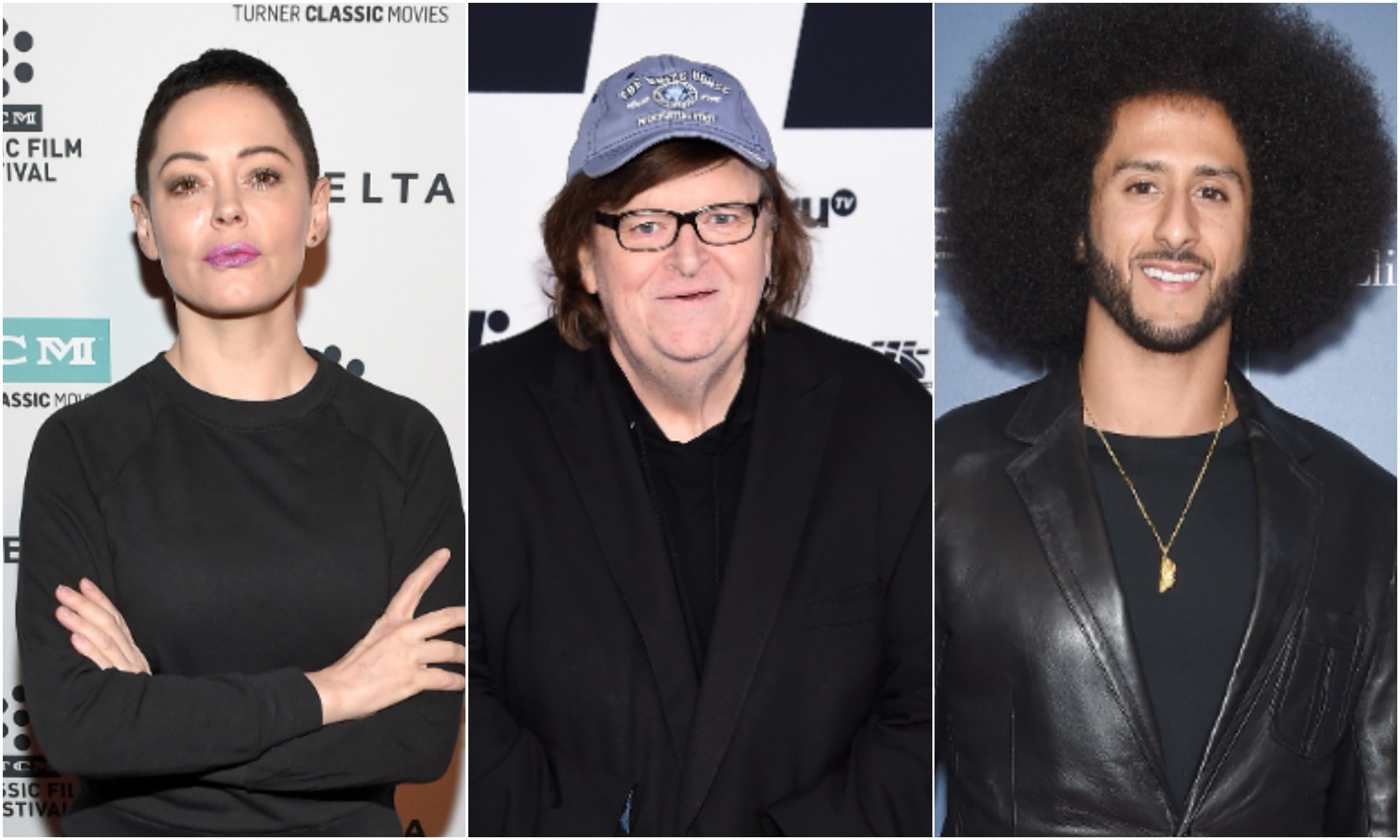 Amid all the social-media fury over the US's assassination of Iranian general Qasem Soleimani, it takes something to stand out. So credit where it's due to those brave celebs whose hot takes on the ongoing crisis have – even by their standards – been absolutely mental.
Take Rose McGowan, actor and figurehead of the #MeToo movement. She addressed Iran directly, apologising for her government's actions and imploring the Iranians to show restraint:
Dear #Iran, The USA has disrespected your country, your flag, your people. 52% of us humbly apologize. We want peace with your nation. We are being held hostage by a terrorist regime. We do not know how to escape. Please do not kill us. #Soleimani pic.twitter.com/YE54CqGCdr

— rose mcgowan (@rosemcgowan) January 3, 2020
If that plea – 'please don't kill us' – doesn't dampen the Ayatollah's fury, nothing will. What makes her intervention all the more remarkable is that she managed to access social media while 'being held hostage by a terrorist regime'.
Colin Kaepernick, the NFL quarterback who achieved global fame by kneeling during the US national anthem, managed to outdo McGowan with his profound analysis of Trump's approach to Iran:
There is nothing new about American terrorist attacks against Black and Brown people for the expansion of American imperialism.

— Colin Kaepernick (@Kaepernick7) January 4, 2020
Quite what Kaepernick makes of Soleimani and the Quds force he commanded, which has pursued an imperialist agenda in the Middle East, killing quite a few 'black and brown' people along the way, is sadly unclear.
But the worst celebrity take has got to be documentary filmmaker Michael Moore's. In a post we can only hope turns out to be a joke, Moore effectively said he had slid into the Supreme Leader of Iran's DMs, in an attempt to calm tensions. Moore also promised to post the Ayatollah's reply 'when' he responds:
Trump's approach to Iran is dangerous and demands criticism. But these hot takes only serve as a reminder that celebrity and politics don't mix.
To enquire about republishing spiked's content, a right to reply or to request a correction, please contact the managing editor, Viv Regan.