The left needs to drop the woke nonsense
2019 showed us yet again that wokeness loses elections.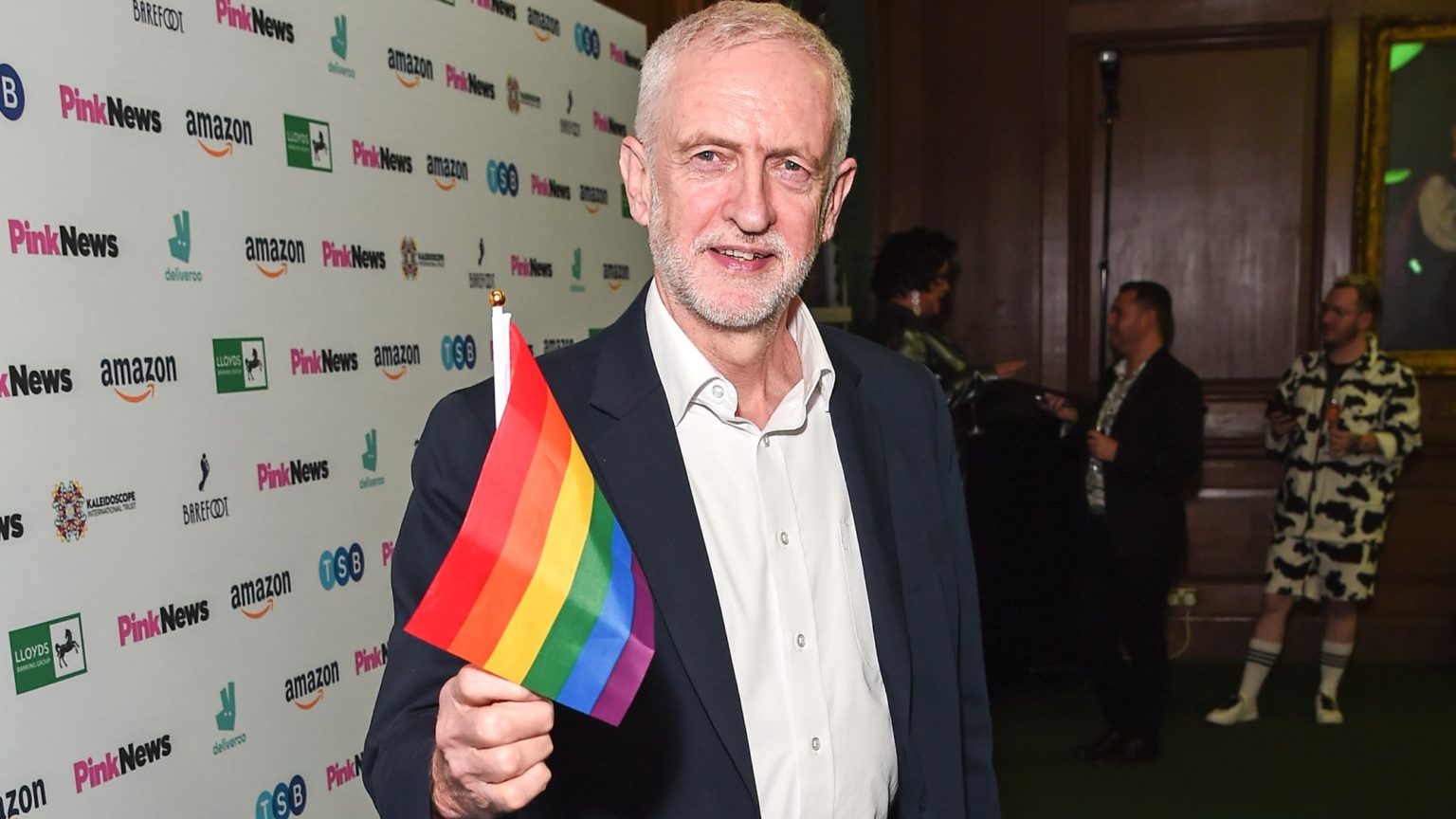 Woke politics has been a disaster for the left. For all Jeremy Corbyn's emphasis on economic inequality, his continual appeasement of the woke middle-class has alienated Labour's traditional support base. His most raucous cheerleaders have been those committed to a divisive form of identity politics, in which race, gender and sexuality supersede issues of class. In the run-up to the General Election, Corbyn even publicly announced his pronouns at an LGBT event, a gesture guaranteed to please the few and baffle the many.
Why is it that there seems to be such a close correlation between those who champion identitarian grievances and those who mistrust democracy? I suspect it comes down to a sense of entitlement, one that for obvious reasons is likely to be more common among the more privileged in society. We have seen this on university campuses where, as studies repeatedly show, the universities with the most affluent students are those most likely to have issues with censorship. Anyone who has attended a gathering of woke activists will be aware that the loudest tend to have cut-glass accents.
This General Election was a revolt in which the working class mobilised against the elites who had decreed that their votes should count for nothing. It was also a rejection of the woke ideology that has infected the left. Jo Swinson, who had pledged in the Liberal Democrat manifesto to 'recognise non-binary gender identities', and was nonplussed when asked whether or not she considered biological sex a reality, failed to galvanise even the necessary support to hold on to her seat. Get woke, go broke, as the adage has it.
In Brexit, the woke left found a cause around which they could cluster. It confirmed their collective fantasy of a far-right Britain, which is why they applauded John Bercow as he vandalised our constitution during the late stages of his tenure as speaker of the House of Commons, and why they tried their utmost to resist a General Election that might return power back to a population that could not be trusted to vote the 'right' way.
Many of us have experienced first-hand the hostility of woke activists who viciously attack and bully anyone who challenges their intersectional creed. A similar mindset can be found among the kind of Corbynistas and pro-EU fanatics who consider dissent to be a form of malevolence. A recent YouGov survey found that 41 per cent of Labour voters and 40 per cent of Remain voters judge those who vote differently in a negative light, as compared to 19 per cent of Conservative voters and 13 per cent of Leave voters. The left has always prided itself on a commitment to tolerance, and yet it would appear that those on the right are generally more open-minded.
The overt bigotry of prominent Labour voters since the General Election has done little to remedy the problem. 'Turns out we're a country of racists', wrote the actor John Hannah after the results of the exit poll were announced. 'The masses will soon realise that they've been manipulated', sneered the activist Munroe Bergdorf. This was 'a victory of the old over the young, racists over people of colour', tweeted journalist Paul Mason. Subliterate TV presenter Terry Christian took to Twitter to ask which area was 'the biggest poorest shithole in the north that has made itself look the stupidest by voting for the tories and brexit' (sic). Singer Lily Allen said the Tory triumph was evidence of 'this country's deep-rooted racism and misogyny'. There was even a comedy club in London that posted a statement that the UK is 'literally Hitler now' and that Tory voters were no longer welcome at their shows.
Then there were the anti-democracy protests in London, where one plummy-voiced young woman wished Boris Johnson 'a horrible death' before suggesting that it was 'disgusting' to see working-class people support him. Many of her associates carried 'Not My Prime Minister' placards, which again illustrates perfectly the woke tendency to favour wishful thinking over material reality. These people were entitled to vote just like everyone else, and so their protests were little more than redundant acts of petulance.
We have been here before. In the wake of Donald Trump's election, protesters took to the streets to repudiate his presidency and to condemn his supporters as Nazis. Such mischaracterisations and ad hominem tactics might provide balm for the wounds of defeat, but they are only likely to exacerbate the very resentment that led to Trump's election in the first place. Similarly, those closer to home who are determined to double down on their contempt for the working class, and to persist with their hallucinations of a country populated by crypto-fascists, will only buttress Boris Johnson's popularity in the long run.
Such is the self-perpetuating cycle of the woke left. Having decided that anyone who votes Conservative must be a closet racist, they now perceive Johnson's victory as proof of widespread racism. Rather than give them pause to reconsider their flawed proposition, they assume that it must mean they were right all along. Through this circular reasoning, the delusions of the woke are nourished, and the outcomes that they fear the most are doomed to recur. This is the ouroboros that cannibalises itself and complains about the taste.
It should go without saying that true leftists oppose genuine racists, not the racists of their imagination. Throwing insults is rarely an effective method of persuasion. It is far better to be open-minded and willing to be challenged, even when it comes to one's most cherished beliefs. Sneering at the working class and seeking to undermine their vote might go down well in the fleshpots of Islington, but it will never translate into national electoral success. The left needs to get its own house in order, and the first step should be to rid itself of the toxic brand of woke politics that has ensured its ongoing failure.
Andrew Doyle is a stand-up comedian and spiked columnist. He is doing a live tour with Douglas Murray in the spring, called 'Resisting Wokeness'. Get tickets here.
To enquire about republishing spiked's content, a right to reply or to request a correction, please contact the managing editor, Viv Regan.