Boris, it's time to cancel the 'chumocracy'
Elevating Nicky Morgan and Zac Goldsmith to the House of Lords is a bad move.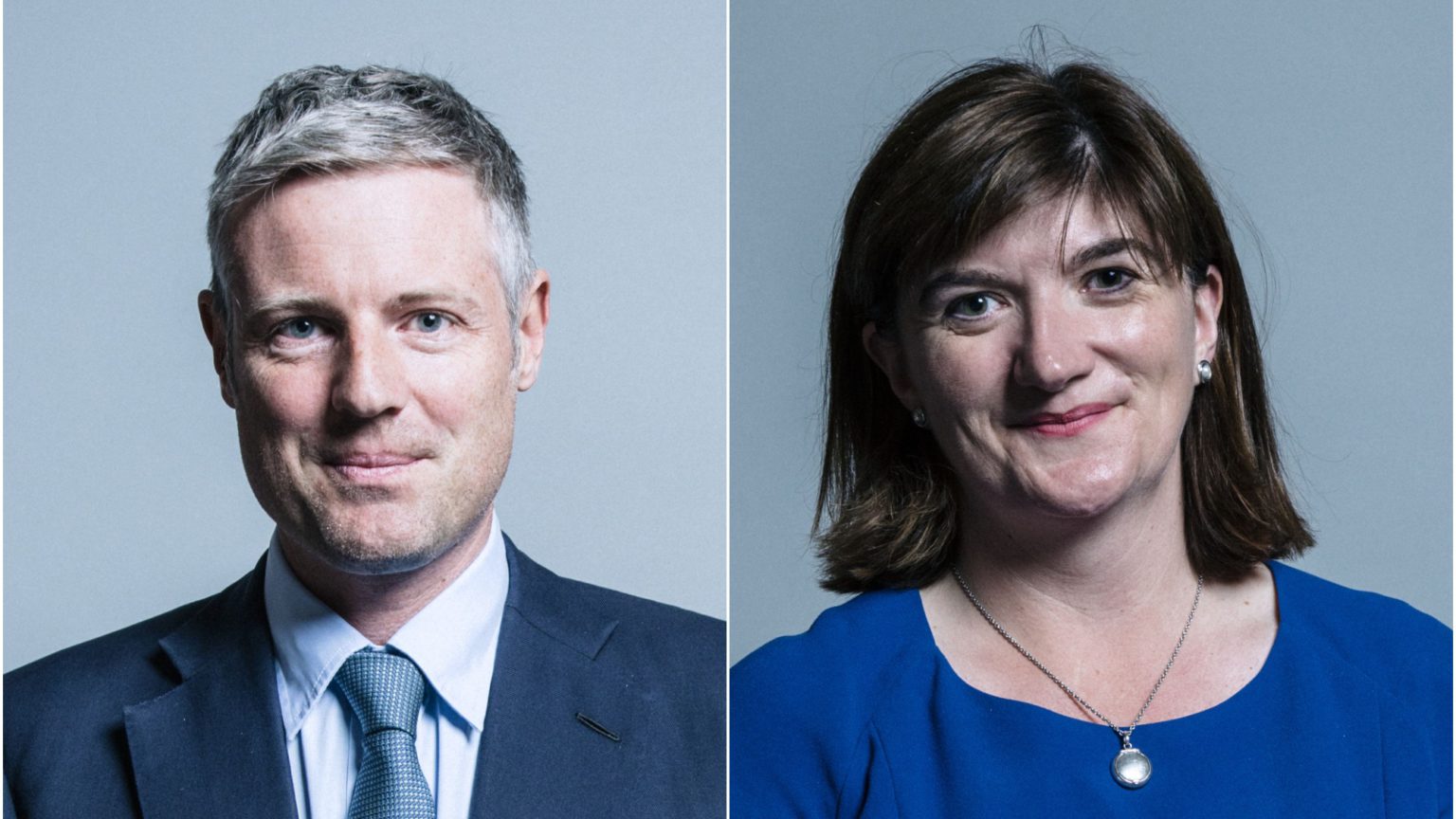 Boris Johnson sailed to victory last week because people value democracy and want the EU referendum result implemented. Which is why his decision to elevate two unelected Tories to the House of Lords is such a big mistake.
Culture secretary Nicky Morgan stood down as an MP and did not contest the recent election. But in order to keep her in her job, Johnson has made her Baroness Morgan and has elevated her to the House of Lords.
What's more, ousted environment minister Zac Goldsmith is also expected to be given a life peerage. Goldsmith lost his seat to the Liberal Democrats in the election – for the second time in three years. Whatever way you spin it, Johnson would be, in effect, using the rotten House of Lords to override the expressed wishes of Goldsmith's former constituents.
As academic Lawrence McKay points out on Twitter, the Conservative manifesto supports the First Past The Post system of voting 'as it allows voters to kick out politicians who don't deliver, both locally and nationally'. Elevating Morgan and Goldsmith would clearly contradict that.
Reports suggest that Morgan and Goldsmith are just the beginning, and that Johnson plans to flood the Lords with even more allies, presumably to try to dilute the Lords' pro-Remain bias. But a point of principle is at stake. People want democracy, not chumocracy.
The Conservative manifesto also promises to review Britain's constitution after Brexit and the role of the House of Lords in particular. But we should go further. As spiked argues in our programme for democratic reform, the Lords should be abolished entirely.
Boris Johnson is on the verge of making the first big mistake of his new government.
To enquire about republishing spiked's content, a right to reply or to request a correction, please contact the managing editor, Viv Regan.