Jo Swinson in the Lords? Let's abolish the lot of them
Plans to plonk the defeated Lib Dem leader in the upper house reveal its anti-democratic nature.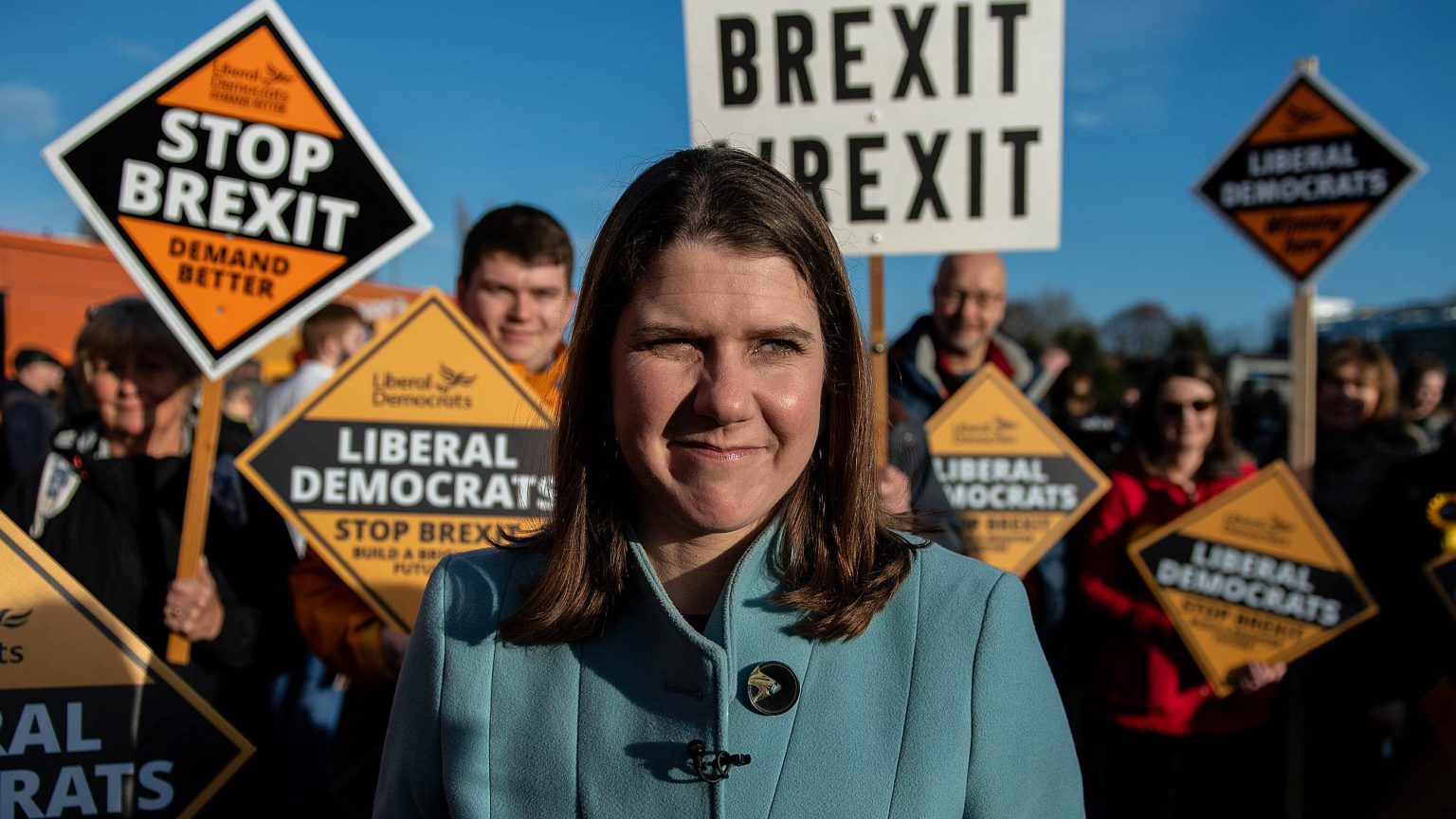 There are reports that Jo Swinson, the Liberal Democrats' former leader, could be parachuted into the House of Lords. If anything captures the rotten and ridiculous nature of this most anti-democratic of retirement homes, it is this – the potential perpetuation of Jo Swinson's political career, even after a humiliating defeat.
Swinson lost her East Dunbartonshire seat – and with it, the Lib Dem leadership – in last week's General Election. After campaigning to revoke Article 50 and overturn Brexit, she proved about as popular as her party. The Lib Dems won just 11 seats out of 650, on 11.6 per cent of the vote. Yet despite being roundly rejected by the electorate, it seems that she could still wield power.
Acting Lib Dem leader Sir Ed Davey has already said he wants her 'back in parliament as soon as possible'. Which will happen if the Lib Dems nominate her to become a Baroness in the Dissolution Honours list.
And if they do, we would have a situation in which we, as voters, have chosen to take power away from Swinson and all that she and her party represents, only for that power to be given back to her by our political class. She would then be able to sit in the Lords, alongside hundreds of other unelected appointees, hereditary peers and even 26 bishops. And there she would be able to check, amend and even block the will of directly elected MPs.
As we argued in spiked's programme for radical democratic reform, it's time to abolish the House of Lords. We need to rid ourselves of what Thomas Paine called the 'remains of aristocratic tyranny', and what today has become the tyranny of has-been politicians. Read our full programme here.
Picture by: Getty Images.
To enquire about republishing spiked's content, a right to reply or to request a correction, please contact the managing editor, Viv Regan.