The extraordinary heroism of 'ordinary' people
The courageous defenders of London Bridge show up our clownish elite.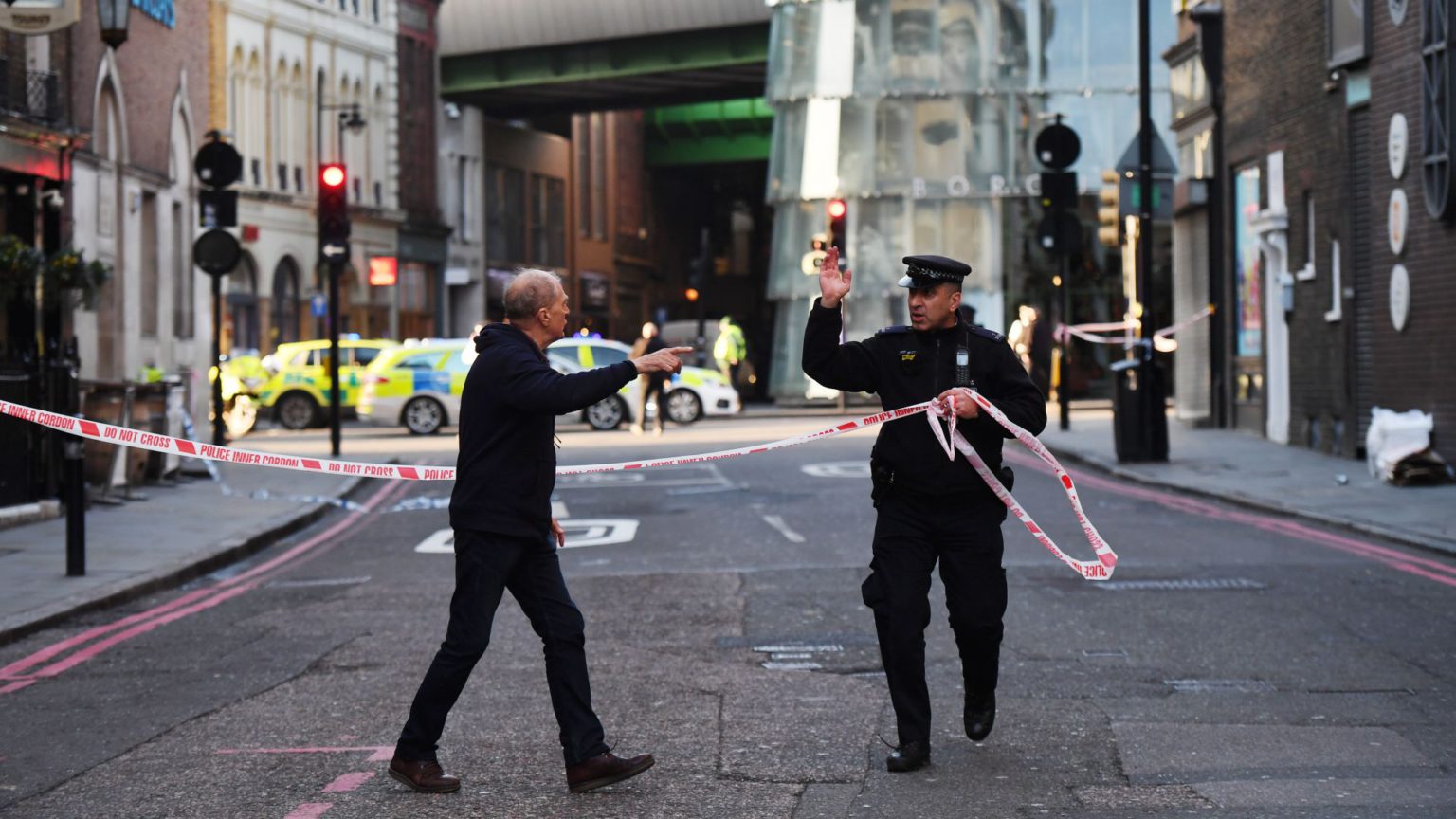 It's a cliché that Christmas starts too early these days; there can be few things less attractive than seeing emblems of the most tender of Christian festivals jostling for space with Freddy Krueger masks in mid-October. The first Christmas TV advert encouraging people to spend, spend, spend – and spend a gloomy January in the red. The first drunk singing songs that could be anything from 'Away in a Manager' to 'Fairytale of New York'. And the first Islamist attack on a European capital. It's dismaying, to say the least, that the Religion Of Peace has now joined us in counting down to Christmas.
But these acts of evil are dwarfed by the acts of heroism which often follow them. We learn the names of the attackers before the names of the defenders, but it is the latter who become legends. And so the man who grabbed the knife will be remembered in the same way we think of the heroes of the 2017 London Bridge attack, when eight people were butchered by Islamists, like the young doctor Jonathan Moses who successfully pleaded to be let out of a locked-down restaurant in Borough Market and ran towards the carnage.
When 'ordinary' people behave in such an extraordinary way, they do us a political and philosophical favour, as well as a practical one. Such acts are the only true sorting of first-rate people from the rest of us – and they leave politicians and lawmakers looking particularly substandard. We're not meant to mention party politics at times like these, as though it's in some way disrespectful to the dead. But what would be truly disrespectful would be to pretend that different parties don't bring different contributions to the counter-terrorism table. Jeremy Corbyn voted against banning al-Qaeda in Britain just six months before 9/11, said it was 'a tragedy' that Osama Bin Laden was killed rather than put on trial, and just last month said ISIS leader Abu Bakr al-Baghdadi should have been arrested. If there wasn't an election round the corner, I have no doubt that Corbyn would be making cross noises about the fact that armed police had the cheek to shoot dead a knife-wielding Islamist maniac before he'd had the chance to get his postal vote in.
There will also be the usual platitudes about 'not giving in to hate', which means not expressing any anger and singing 'Kumbaya' while waving candles instead. If we say anything even slightly heated we are apparently in some way as bad as the attackers. But on the contrary, you give in to hate when you allow a violent fascist ideology free rein. As Christopher Hitchens said, 'The barbarians never take a city until someone holds the gates open to them – and it's your own multicultural authorities who will do it for you'. With each new attack we are told that this has 'nothing to do with Islam' – but even if that's so, we'd be justified in thinking that Islam certainly attracts a higher proportion of murderous maniacs than any setup since the Manson Family.
When Sadiq Khan says that the threat of terror is 'part and parcel of living in a big city', or when the official police pamphlet on what to do when faced with a terrorist incident is called, shamefully, 'Run, Hide, Tell', we know that those who believe they know better than us are either silly or sinister, to use another Hitchens line on surrender in the face of Islamofascism. What a relief it was to see on London Bridge on Friday policemen shoot a killer dead without first sitting him down, giving him a cup of tea, and asking him if he wanted to report an Islamophobic hate crime.
We live in a time when the Great and the Good take any chance they can to have a dig at ordinary people. We're racist. We're ignorant. We shouldn't have been allowed to vote on anything as important as Brexit. But it's the Great and the Good who repeatedly do ruinous things to this country, like letting thwarted terrorist plotters out to have another go once they've served eight years of a 16-year sentence. The man on the Clapham Omnibus – or the passer-by on London Bridge – is often a hero; the man making the rules in Westminster or in the law courts is often a clown. If we allow liberal halfwits to carry on pandering to maniacs in our name, some day soon it will forever be Halloween and never Christmas.
Julie Burchill is a journalist and author based in Brighton.
Picture by: Getty
To enquire about republishing spiked's content, a right to reply or to request a correction, please contact the managing editor, Viv Regan.