Why Labour's National Education Service is a bad idea
Education is about so much more than employability.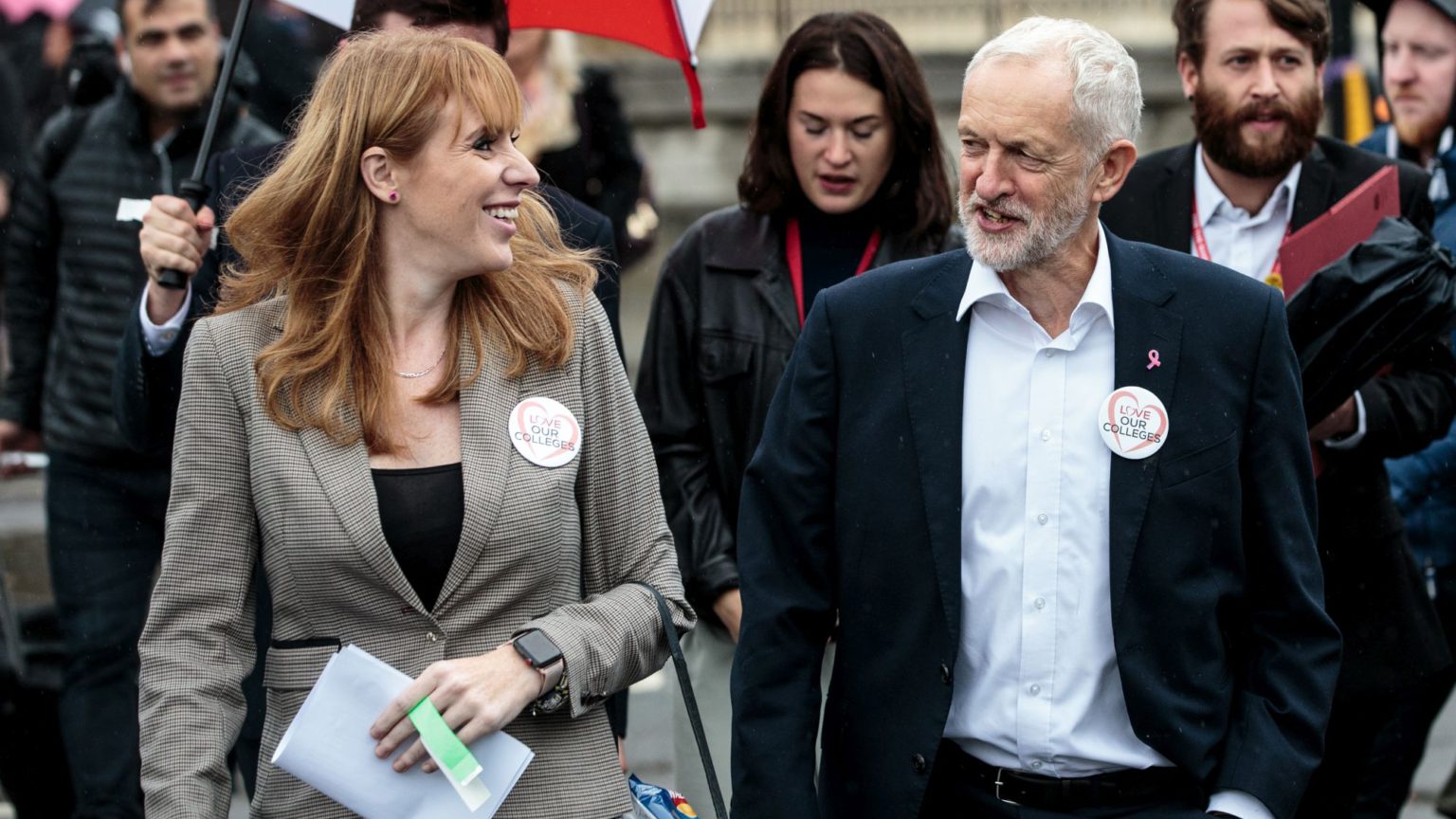 The Labour Party is promising to create a cradle-to-grave 'National Education Service' (NES) modelled on the apparently unimpeachable NHS that would 'provide free education for everyone throughout their lives'. Labour politicians have never been slow to exploit the public's affection for our health service. But is there really any educational value in these plans?
Some years ago, I found myself sitting in A&E on a hot summer's day close enough to reception to hear everything each newcomer said to the staff. The first to grip my attention was a family with a child aged about six or seven who had fallen over and grazed his knee. It was a simple graze that most parents would have cleaned up with hot water and soap, before covering it with a plaster. Two nurses exchanged looks and the child was booked in to see someone. After that, a woman explained to the receptionist that she'd been stung by a bee at a barbecue. When asked if she was allergic to bee stings she said no, but she too was booked in by the nursing staff and took a seat in an already hot and crowded waiting room. This, too, would be easily fixable with a visit to the chemist or a corner shop.
There is no doubt that the NHS provides a service we all value and admire, but in many ways, over decades, it has been the victim of its own success. You need only look at figures on obesity or visit A&E late on a Saturday night in any major city to start wondering whether the NHS might have played a role in shifting people's sense of responsibility away from themselves and their families to the state. Even the most minor mental-health concerns – usually just a reflection of the psychological reality of being a homo sapiens in the 21st century ̵ are treated by the NHS.
Imagine a National Education Service 70 years on. Just as the NHS is now overused and has extended its purpose beyond recognition, it is not hard to see how an NES could be equally overloaded once people have got the message that the state is there to educate you throughout your life. There will also be no shortage of people eager to rethink that opportunity for their own political purposes. It surely won't be long before problematic people find themselves being advised or even required to be 're-educated'.
But we don't need to look that far ahead to see the shortcomings. The lifelong learning that the Labour manifesto envisages is a 'free lifelong entitlement' to training up to 'Level 3' and six years training at 'Levels 4-6' – from the equivalent of school-level to undergraduate level. From the off, it is clear that the NES elides education and training – two very different things. Education is about expanding minds, whereas training has a more rigid, tick-box character. Labour's proposal assumes that further education and lifelong learning is entirely a matter of employability – a series of golden (or at least bronze) tickets to a better future. Take a course and earn more money. This is Legoland economics.
Jeremy Corbyn imagines his NES as an 'escalator that travels with us upwards through our lives'. But reducing education in the public's mind to such a utilitarian purpose would entrench the idea that the individual is merely a cog in a bigger, more important wheel – a national asset to be deployed by more 'escalated' minds.
The small print makes clear that the NES is little more than a state-run training scheme, churning out the kind of people politicians think the country needs. We can probably forget apparently frivolous things like freedom of choice or passion for a subject – the motives that have always fuelled people to become well-educated.
If what you care about is individual freedom and genuine education – including the freedom to educate yourself at any point in your life about anything you choose – then the last thing you need to do is step on to a state-run escalator.
Joe Nutt is the author of several books about the poetry of Donne, Milton and Shakespeare. His new book, The Point of Poetry, is published by Unbound.
To enquire about republishing spiked's content, a right to reply or to request a correction, please contact the managing editor, Viv Regan.