The BBC gender pay-gap row is farcical
Samira Ahmed's pay battle shows how out of touch feminism has become.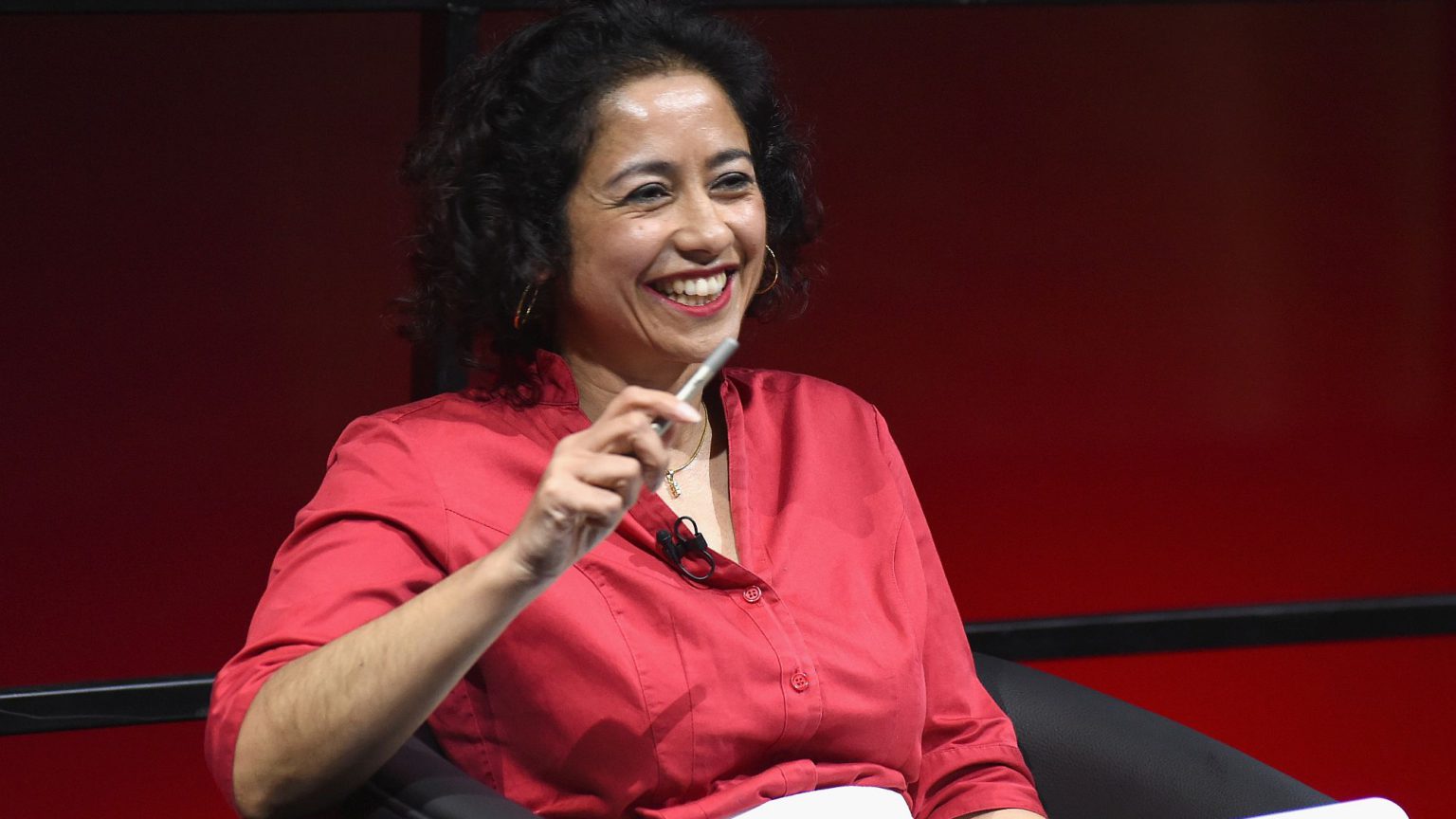 How much should women be paid to have their make-up done? £100? What if it takes 45 minutes and – killer point – they also have to spend that time thinking? £1,000? What if that woman is a television presenter and all those minutes spent being made up and thinking, stretching back over several years, are added together? What would all that time be worth? Surely that would come in at around the £700,000 mark?
If there was ever a case for exposing how ludicrously privileged and out of touch feminism has become, it's the battle between presenter Samira Ahmed and the BBC, which is currently playing out in the courtroom and in the pages of our newspapers. Ahmed claims she is a victim of the BBC's institutional sexism because Jeremy Vine – a man – earns six times more than her for 'doing the same job'. She is suing the corporation for £693,245 in lost earnings.
Make-up is just one of the bizarre grievances that Ahmed has raised: 'It is likely that Jeremy Vine spends less time in make-up than I do. Women are more likely to be criticised for their appearance on air.' This may well be true, but, if we really want to start counting minutes, should we subtract the time Vine spends shaving before arriving at the make-up studio?
Ahmed's case against the BBC hinges on the fact that both her and Vine host viewer-feedback programmes that follow a similar format – she presents Newswatch and he presents Points of View. According to Ahmed, this means they do the same work and should therefore receive the same pay. In fact, Ahmed claims, she works harder than Vine, and not just because of all that time in make-up. She claims she also has to think of questions and know about what is happening in the news, rather than just learning a script. My guess is Vine might object to the charge that he just turns up, ugly and dishevelled, to read words unthinkingly on an autocue.
But why should Vine's side of the story get in the way of the bigger picture? As Ahmed and her media chums have it, this is yet another example of the sexist Beeb's persistent undervaluing of women. Feminists of the world unite and stand up for your impoverished and downtrodden sisters!
The problem here, of course, is that presenting a television show is not the same as standing on a production line in a factory – or, for that matter, being the one who has to apply Ahmed's make-up. If we want to talk about pay gaps, perhaps we should start with the vast gulf in earnings between the BBC's 'talent' and those who work at Broadcasting House as cleaners, caterers, admin assistants and behind the scenes.
Of course, presenters are not paid a set hourly rate, or a fixed amount for each widget they produce, like normal people. Their fees are determined by fame, name recognition, and their ability to attract an audience. Put crudely, Jeremy Vine is a household name but relatively few people have ever heard of Samira Ahmed (until now – whatever the outcome of the trial, it has certainly raised her profile).
Technically, both Ahmed and Vine look to camera, smile, read and ask the odd question. Hey, even I can do that! But I don't because there is clearly something else involved, too – the ability to develop a rapport with the audience; a unique star quality, if you like. And this indescribable element means that what is valued in television land doesn't follow the normal rules.
Vine's show is classed as 'entertainment'. It airs on BBC1 on a Sunday evening. Ahmed's, on the other hand, is classed as a news programme, and is shown on the BBC News channel. In 2018, Newswatch was viewed by, on average, 106,000 adults, while 864,000 tuned in for Points of View. Perhaps it is morally wrong for the BBC to value entertainment over current affairs. But this would only be sexist if women were relegated to the news studios, leaving only men to twirl on Strictly Come Dancing.
It is not the case that Ahmed has been paid less than male colleagues on the same programme. She began on the same rate of pay as her predecessor, Ray Snoddy, and since then has gone on to earn more than him per episode. When she's away, her male stand-ins on the show earn less than she does. Vine, meanwhile, was paid less than his predecessor, Terry Wogan, when he took over hosting Points of View.
Ahmed argues that the system is stacked against women because men – like Jeremy Vine – are more likely to become household names, and gain the celebrity status that means they can command eye-wateringly high pay. She has suggested that Vine was 'gifted' his primetime Radio 2 show by BBC managers and 'handed opportunities that were not available to ambitious female presenters'. Who knows whether or not this is true. But I'd bet that young working-class men, struggling to break into the media, would find it hard to believe that men are given certain advantages purely because of their sex.
Perhaps there is one lesson for women in the Ahmed vs BBC showtrial. It turns out that Vine has an agent who is prepared to pull every trick in the book in order to secure a top fee for his client – including the sending of 'rather colourful' emails. Women who want to be paid more should adopt this tough approach, rather than claiming to be victims of discrimination.
There is no sexism at the BBC: it is an institutionally woke organisation. The only outrage is that it is us – the licence-fee payers – who pay to keep this entire show on the road.
Joanna Williams is associate editor at spiked. She is the director of the new think tank, Cieo. Find out more about it here.
Picture by: Getty
To enquire about republishing spiked's content, a right to reply or to request a correction, please contact the managing editor, Viv Regan.