Abortion in Northern Ireland: this is just the beginning
Decriminalisation is long overdue. But will much change in practice?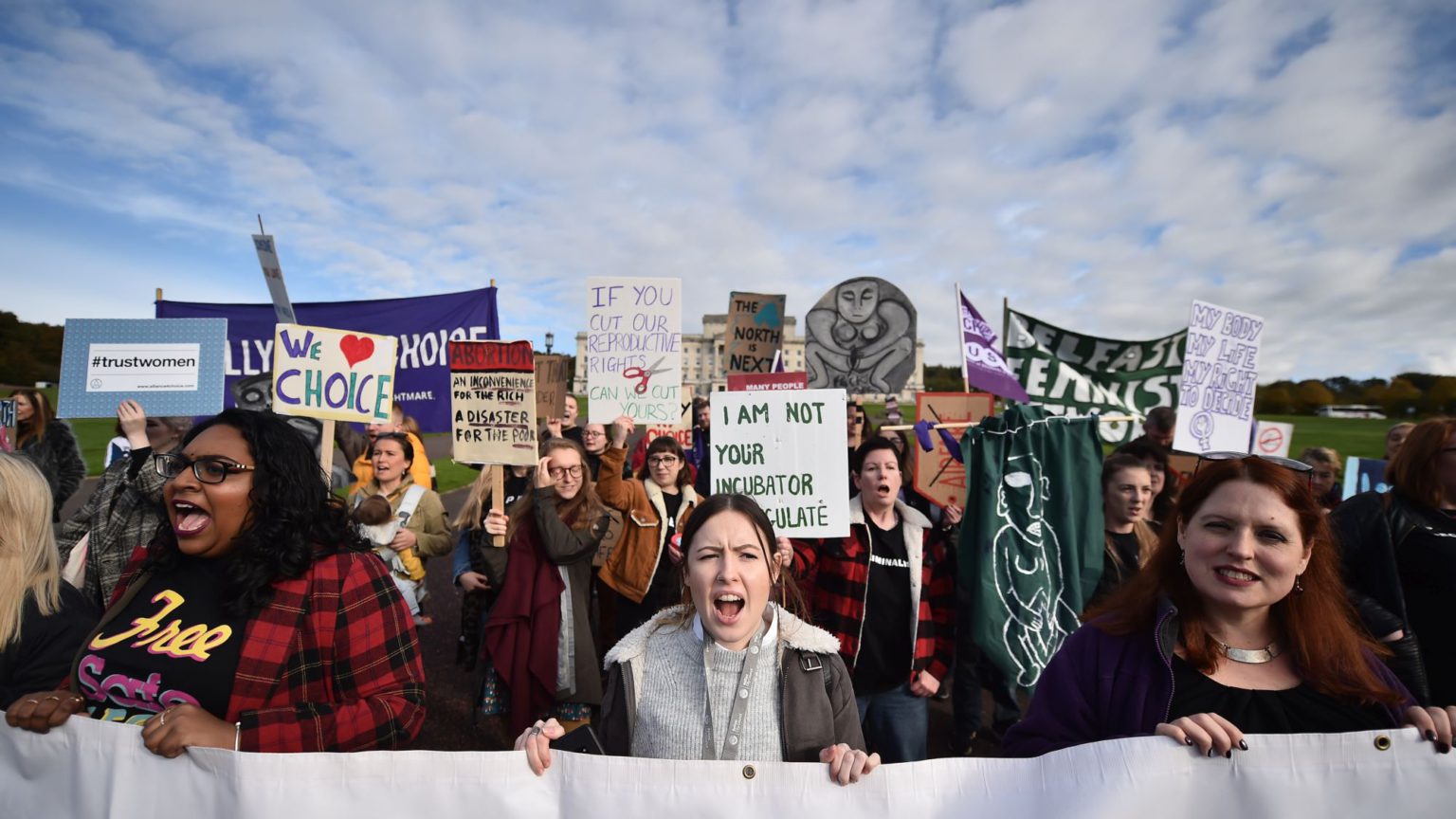 Northern Ireland's government in Stormont has been inactive for over 1,000 days. Sinn Fein and the DUP have been unable to bury the hatchet over a botched environmental policy and age-old rows over cultural practices. With the power-sharing agreement unable to function, the Northern Irish civil service has been left running the country, unable to make any key decisions. As a result, the UK parliament passed a law that instructed the two parties to return to Stormont to kiss and make up or face the prospect of Westminster taking over.
After an embarrassing performance in Stormont on Monday, in which a handful of politicians made a hamfisted show of trying to come back together, at midnight Westminsters' threats became real and the Northern Ireland (Executive Formation etc) Act 2019 came into force. Most significantly, the law also repealed sections 58 and 59 of the Offences Against the Person Act 1861, clearing the way for the decriminalisation of abortion.
It is incredibly tempting to celebrate this news. Until this week, women who fell pregnant in Northern Ireland, who either experienced complications or changed their mind about wanting to become mothers, found themselves in a dire place. Abortion – even in extreme and tragic cases of rape or fatal fetal abnormality – was illegal and punishable by prison. Women who took perfectly safe abortion pills that are legal in England were terrified of having their doors knocked down by the police. In such a dystopian situation, any change is welcome.
What's more, repealing sections 58 and 59 of the Offences Against the Person Act is what most British pro-choice campaigners dream of. British law merely caveats the Offences Against the Person Act with special requirements allowing women to access some abortion services in some circumstances. Legally speaking, repealing sections 58 and 59 could pave the way for Northern Irish women to access abortion services with the same ease as flu medication.
But access to abortion services is about more than the law. Westminster's new guidelines state: 'No criminal charges can be brought against those who have an abortion, or against healthcare professionals who provide and assist in an abortion.' This sounds fantastic. But in practice, there are currently no plans to make services routinely available in Northern Ireland before spring 2020. The BBC reports that by 2020, abortions with medication (but not surgery) will be available at two – just two! – hospital sites in Northern Ireland. In the interim, women will be financially supported to travel to England for abortion services. Though the change in the law is a necessary step, when services will be so few and far between it is hard to see this as a substantial win for women's bodily autonomy.
There is also the uncomfortable fact that this legal change has been won by default. It is true that pro-choice campaigners in Northern Ireland have worked tirelessly to change the law, buoyed by their sisters in the southern counties who were victorious in repealing the Irish Republic's archaic abortion ban last year. But Northern Ireland's law was not changed through a victorious campaign mandated by popular support, but through political chicanery and legal threats. It was imposed from Westminster on a supposedly devolved parliament.
Technical victories are no substitute for making a strong and substantial case for women's liberty and autonomy. Winning the public's support will be the only way to guarantee women's freedom in the long term.
No paywall. No subscriptions.
spiked is free for all.
Donate today to keep us fighting.
Donate online
To enquire about republishing spiked's content, a right to reply or to request a correction, please contact the managing editor, Viv Regan.