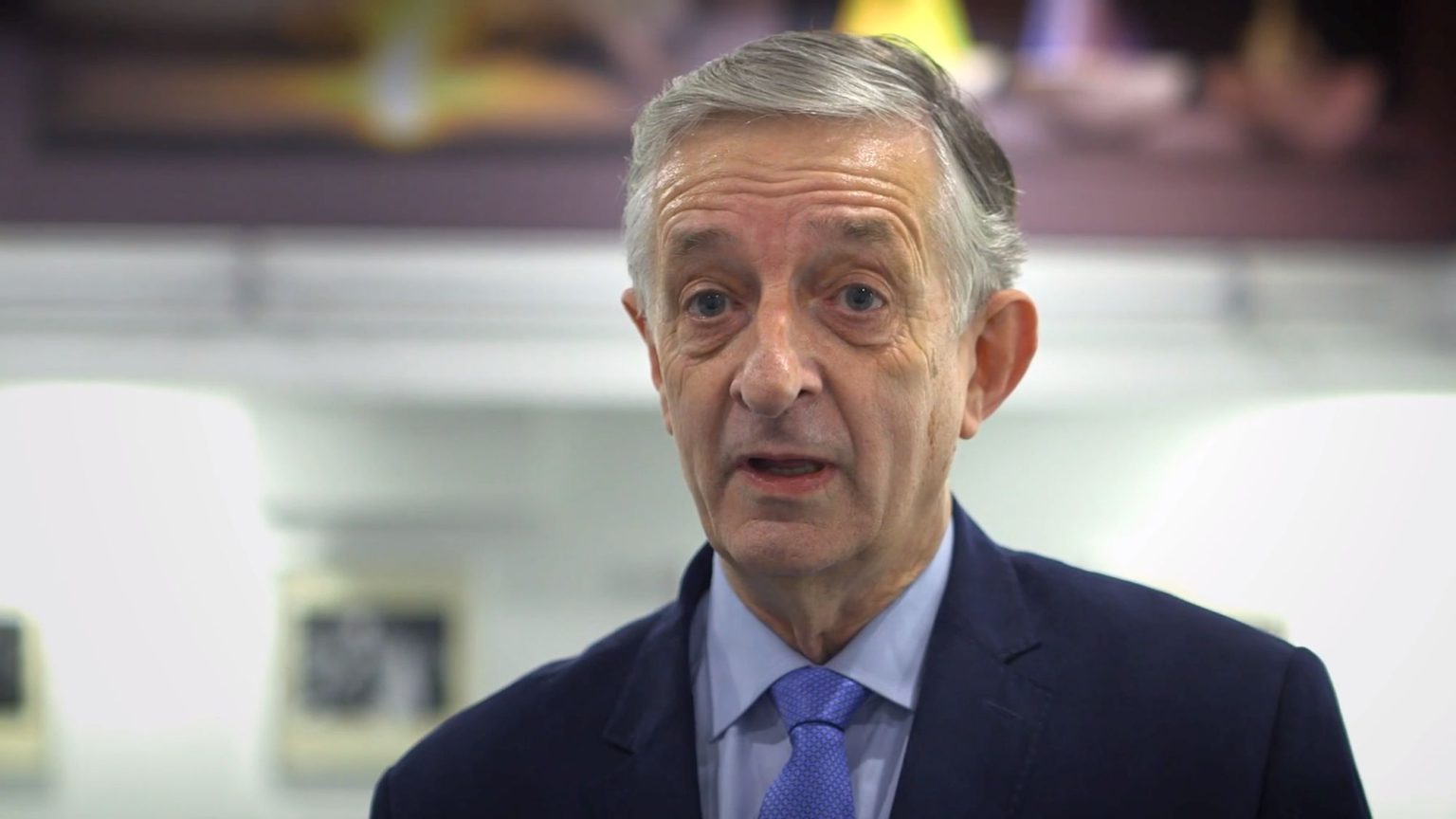 There's nothing complex about the Irish border
Graham Gudgin on the border, the Good Friday Agreement, and why No Deal is nothing to fear.
The Northern Irish border has been one of the major sticking points in the Brexit negotiations. The EU and its supporters continually invoke the border as an unfixable problem and as irrefutable proof of the folly of Brexit (and of Leave voters). An eventual 'solution', the backstop, became one of the most hated elements of the Withdrawal Agreement. Yesterday, Boris Johnson's government published its alternative proposals, which include keeping Northern Ireland more or less in the Single Market for goods, but out of the Customs Union.
Graham Gudgin is an honorary research associate at the Centre for Business Research (CBR) at the University of Cambridge. He also worked on Prosperity UK's Alternative Arrangements Commission, tasked with developing an alternative to the backstop. spiked caught up with him to find out more about Brexit and the border.
spiked: How have the UK's proposals changed since the days of the Northern Ireland backstop?
Graham Gudgin: The original Irish and EU backstop would have kept Northern Ireland in the Customs Union and the Single Market – in the European Union to all intents and purposes, but without any representation in Brussels at all. The fact that this would put up barriers between Northern Ireland and Great Britain and would make Northern Ireland a semi-detached part of the UK was of no concern to the EU. Indeed, that was an advantage to the Irish. But it was a step too far, even for Theresa May. She then suggested that the whole UK could stay in the Customs Union and the Single Market – again, without any representation in Brussels to determine what the regulations would be that we would have to live under. That was just crazy. Parliament turned it down three times. The EU has since returned to its default position of keeping Northern Ireland in the EU instead.
To Boris Johnson's credit, he insists that the United Kingdom is a single customs unit and that's how it will stay. What he has proposed is pretty close to what was in the Prosperity UK Alternative Arrangements report, which I was involved in and wrote part of.
spiked: Does this avoid customs checks at the border?
Gudgin: Any checks that need doing could largely be done at employers' premises. For meat, for instance, the checks would be done at the abattoirs by vets, which is pretty much the situation now for Northern Irish companies who want to export meat to China, for instance – vets check that products meet Chinese regulations and that would be the same for exporting to the EU. It adds further checks but it's nothing out of the ordinary.
The complication here is that the UK government has guaranteed no infrastructure at the border, so you have to have some other way of knowing whether goods have crossed the border and need to pay tariffs or need to be checked, which is particularly important in meat, dairy goods and other food. Checks could be done in factories, and then it's a fairly easy job to track trucks once they leave and for when they cross the border. With modern GPS and mobile technology, you know where these trucks are all the time. Of course, the owners of the trucks already need to know where they are all the time because they contain hundreds of thousands of pounds worth of goods. It's only a matter of sending a signal via an app to a control centre just to say when the truck has crossed the border and when it has reached its destination.
Technologically, it's old hat. It is not new technology. But, of course, the enemies of Brexit will say such technology doesn't exist and will take years to develop. The whole thing has got mired in complexity, but actually it's not that complex, really. European customs experts tell me this is fairly routine. Customs brokers from the Netherlands, for instance, say it's close to what they already do if they're selling a consignment from Rotterdam to Zurich, which is outside the EU. The customs declarations are all done online. You tell the EU system that the truck has left its depot, where it's going to in Switzerland, and then it has to inform the system that it's arrived. The only difference on the Swiss border is that drivers need a swipe card when they're actually at the border, which we don't want to do in Northern Ireland. But apparently that's done merely for insurance purposes and the information from the swipe cards is virtually never used. So it's something that can be dispensed with quite easily. I have also been working with Swedish and Dutch customs experts and they just keep saying all the time: this is fine, this is how it should be done, and this is more and more how customs is done around the world. The idea of having officers in peak caps standing by barriers at the border is laughably archaic to them.
spiked: What do you make of the arguments that the Irish border is different either because of either the Common Travel Area or the Good Friday Agreement?
Gudgin: There was never any question of changing the Common Travel Area and stopping individuals after Brexit. Although, interestingly, I keep hearing stories from neighbours (I still have a house in Northern Ireland, having lived and worked there for 25 years). They tell me that they've been on the airport bus from Belfast to Dublin Airport and the bus is stopped on the Irish side of the border and some people are taken off. In the instances I've heard about, those people have all got dark skin. It looks like the Irish police are doing this at the same time as the Irish government is saying we must have no checks at the border. It's absurd. And of course it's getting no publicity, because so many of the authorities are opposed to Brexit.
I must say, I always smile when anyone brings up the Good Friday Agreement in relation to Brexit because you know they are skating on thin ice. Very few of them know anything about the Good Friday Agreement. The word 'border' doesn't appear in the Good Friday Agreement. I was a special adviser to David Trimble, first minister of Northern Ireland, when he was setting up the Northern Ireland Assembly immediately after the Good Friday Agreement. I knew the Good Friday Agreement almost off by heart. It also has virtually no mention of the EU.
BBC News recently had some young reporter standing at the border saying that border controls were abolished due to the Good Friday Agreement and that's absolutely not true. The border controls were removed in 1993, due to the Maastricht Agreement. But people confuse these controls with army posts, which were there for terrorism, not for customs. The customs controls were actually removed in the middle of the Troubles.
The British government has always said that they won't erect any infrastructure at the border. And the main reason for that isn't to do with the Good Friday Agreement, either – it's because of the police. Even if you had something as minor as vehicle number-plate recognition cameras at the border, that would just be an invitation for the relatively small number of dissident republicans to shoot them up. Then someone would have to go and repair them. And the police don't want to be in a position of having to guard people who are up poles trying to mend cameras at the border. That just puts policemen in harm's way. So the British government says we won't have anything at the border, we won't have cameras, we'll have nothing and we'll do it a different way. But luckily, it can be done a different way. It can be done electronically now in the modern world. And as I was saying before, the customs experts from Europe that I talk to say that's the way to do it anyway, irrespective of any problems of violence or anything else.
If you argue, particularly with Irish government spokespersons, about this and say that the technology can do it, there's a flick of the hips and a change of tone. They then say: it isn't actually about customs at all, it's about identity. And that's where the Good Friday Agreement comes in. The Irish change the question as soon as you have an answer. And having lived in Northern Ireland for many years, it's not a big or convincing issue. There will be almost nothing for people to object to. If nobody's stopped at the border and no trucks are stopped at the border, most of the public, I think, will notice no great difference at all.
spiked: But no matter how sensible any proposal may be, can the EU not simply veto it? Especially as the backstop was so advantageous to them?
Gudgin: Yes, that's the story of these negotiations. The EU thinks it has the power to dictate terms — and with the British parliament and British courts behind them, who's to say that they haven't? The opposite view that one or two Tory MPs have put to me is that even if they can just reject any proposals, the EU needs to have Brexit finished. The continual extensions and never reaching any conclusion means that Brexit is taking up a lot of the EU's time and distracting from other issues that it thinks are more important. They really need to get this done, and so they will be in the market for a deal. We're in the position now where we're about to see whether that's true or not.
I remember talking to a former senior Australian diplomat immediately after the referendum result. He had a lot of experience in trade negotiations between Australia and the EU. He said, 'Don't listen to a thing that EU trade negotiators say until the last three weeks of the negotiations, because that's when everything gets sorted'. Ironically, parliament keeps trying to stop us from reaching those last three weeks… But as you were perhaps suggesting in your question, I think the EU still has the whip hand in many ways. If they're sensible and they really want this sorted, then perhaps some variant of Boris Johnson's deal may be agreed, but I wouldn't bet my house on it.
spiked: Is No Deal anything to fear?
Gudgin: No, I don't think so. My colleagues and I at Cambridge have examined in great detail the reports from the Treasury and the OECD and other bodies which all said that Brexit and particularly No Deal would be very damaging for the UK economy. There were four of us in a research group and my colleagues voted Remain. I think we're the only research group that's fully replicated, for instance, the Treasury's projections. We found that their methods were deeply flawed. We needed a million pieces of trade data to do it. It was a big job. It took us months. But we found out that what they did was indefensible. My view is the Treasury's role in the whole Brexit debate is a constitutional outrage.
Lots of companies and the media also tell us outlandish, bizarre stories about food shortages and medicine shortages. All of that comes down to congestion, particularly at one port: Dover. Dover is the ninth biggest port in the UK and it's responsible for just five per cent of our imports. And it's very unlikely that there will be any congestion at Dover anyway, partly because Calais has tried very hard to put new infrastructure and new arrangements in place so that there aren't any problems on their side. The great problem for Calais is that if there is too much congestion there, business will go to Rotterdam and other ports instead. Causing congestion is the last thing they want to do.
On our side, HMRC has said they will prioritise 'flow', as they call it, over customs checks. So if there's any possibility of incoming congestion, they'll just let the lorries through. They have a checking centre in Milton Keynes, so if anything needs checking, they will just tell the lorry to go to Milton Keynes. So it's unlikely that there will be any congestion. But everything we hear from NHS doctors and others is always conditional on this congestion. And the media, particularly the BBC, never pick this up. NHS consultants don't really know anything about customs arrangements at Calais – that's not their area of expertise. And yet, they are talking about it in the media, day after day, week after week.
I imagine there will be some short-term difficulties in a No Deal scenario. Having been in the EU for 40 years, having to bring in whole new customs and some regulatory checks and so on is bound to involve some difficulties. But I don't imagine there will be any shortages. To give you one example, I've been told by several people that they have diabetic friends who are very worried about their supplies of insulin. Most of the UK's insulin comes from a single Danish company. And you can go on their website which says that they have six months worth of supplies, that they are ready for No Deal and no patient will go without insulin, whatever the arrangements are. And of course, all the other pharmaceutical companies are in the same position. It would be a commercial disaster for them if they couldn't get their supplies through to the NHS or to other patients. So all of that is just Project Fear.
The Yellowhammer dossier on the civil service's No Deal planning that came out two weeks ago is almost in Monty Python land. Again, it was all about possible difficulties at Dover, but it relied on worst-case assumptions. And the worst-case assumption was that between 50 and 85 per cent of haulage companies wouldn't be able to correctly fill in French customs declarations. And even three months later, most of them still wouldn't have learned how to fill a French customs declaration. After six months, perhaps 50 per cent of them would still be in that difficulty. It's just bizarre and outlandish but, of course, reported in the media as if it were a sensible assumption.
Graham Gudgin was talking to Fraser Myers.
To enquire about republishing spiked's content, a right to reply or to request a correction, please contact the managing editor, Viv Regan.