Street art is a crime
Why is the metropolitan elite celebrating this vandalism?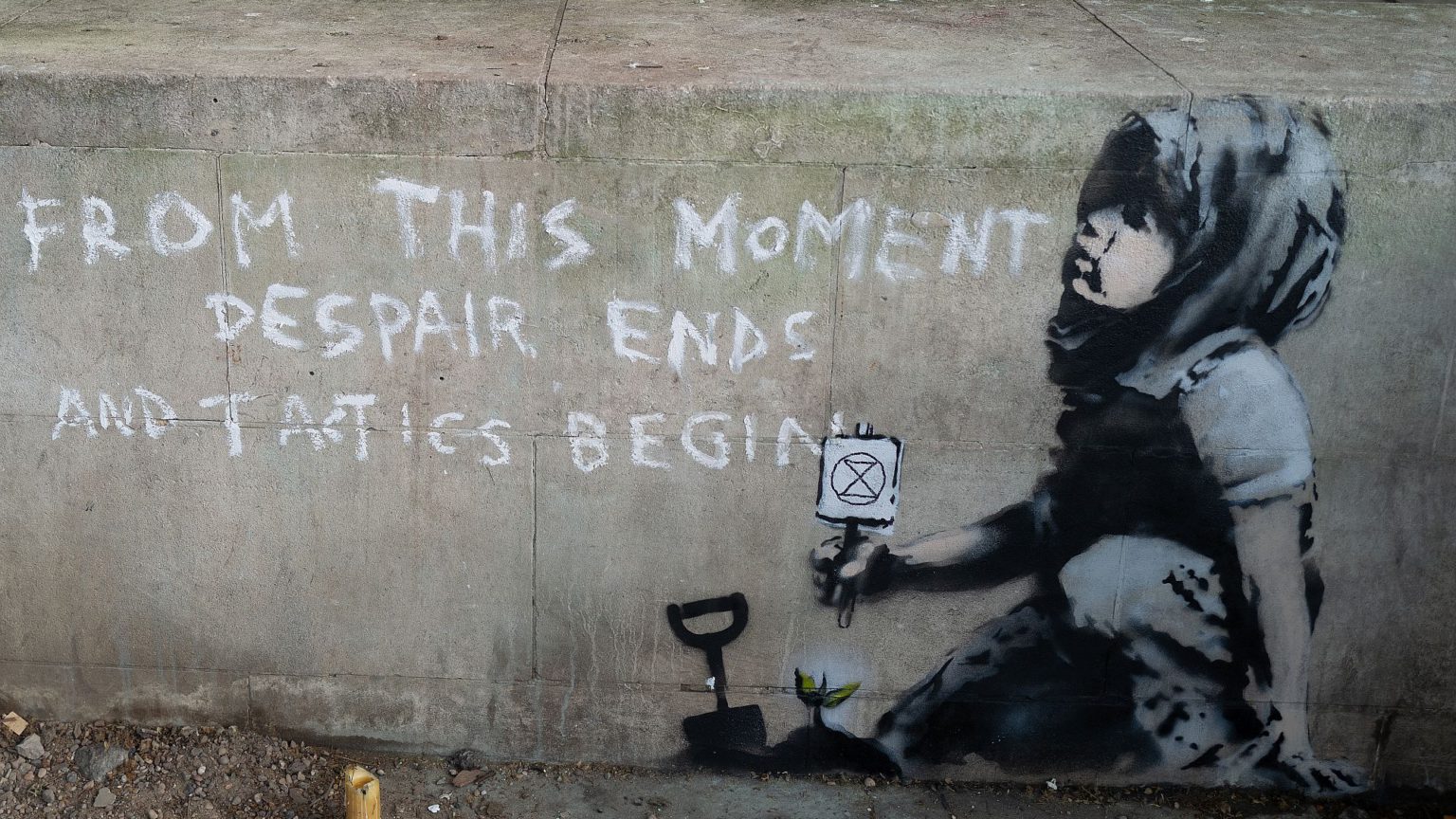 Modernist architect Adolf Loos (1870-1933) wrote that ornamentation was a crime. The statement defined and codified the Modernist approach to the aesthetics of design. Today he would be spinning in his grave at the legitimisation of 'street art' by the metropolitan and creative elites.
I moved from London to Madrid earlier this year and was saddened by the ubiquity of so-called street art. It is endemic here, as in all major cities today. It is smeared over road and rail sidings, bridges, underpasses, shop fronts, bar shutters, buildings, street furniture, schools and homes. It is a scourge, a suffocating and imposing pox on the urban landscape. It is anti-social.
Street art is an individual act that speaks of a chronic lack of consideration for anyone else. Its creators think they know best. They decide what, when and where. The people who live there, and must live with it, don't have a say. There is no 'demand' for street art from ordinary people, and there is no consensual or participatory impulse on the part of the artist. It is only one person's view of what should be and what is good for ordinary people. It is the act of an entitled, middle-class narcissist.
If we approach it honestly and critically, this faux art, daubed all over our cities rarely gets more than a smile, snigger or a 'meh' from the passing public. It doesn't deserve more, because it demands so little of us. These works are at best (and I use the term loosely) well-crafted, but in content they tend towards the banal and mundane. Even 'visually literate' creative types, mere urban tourists, are unlikely to look twice at their smartphone's street-art-photo-exhibition album – unless, of course, it is part of a creative pitch to a 'hip' new corporate client.
While it is said that there are exceptions that prove the rule, in this instance they are rarely exceptional. Street art is kitsch, contrived and uninspiring. It is visual pastiche masquerading as art.
But as much as I despise this so-called 'art', what I find even more abhorrent is its celebration and legitimisation by the metropolitan and creative elites. It is a cast of thousands that includes the cultural commentariat in the Guardian, who determine that it is, 'political, subversive, furtive and hugely creative'. In similar celebratory tones, GQ tells us of street art's 'genius'. And in Time Out Madrid, we read of 'works of art you could find in a museum'.
But, perhaps worst of all, international contemporary art institutions like London's Tate Modern and the Feria de Madrid have played a principal role in the veneration of street art. A more comprehensive list would also include musicians, the design and advertising industry, publishers, academia, government departments and even some 'right-on' politicians. We are told street art is relevant, political and even good for the local economy.
According to the hagiographic introduction to Banksy's exhibition in Madrid earlier this year, 'His works of political and social commentary have been featured on streets, walls and bridges of cities throughout the world'. It is worth noting the interesting use of the word 'featured' to describe unsolicited and criminal acts of vandalism. The exhibition of over 70 pieces occupied part of the Feria de Madrid, in the north east of the city. It is a vast international fair, exhibition and conference space that welcomes huge corporations, international events and exhibitions, and has over four million visitors passing through its doors annually. This was no Madrileño hipster 'pop-up'.
Now, I can forgive the Hollywood stars and rich, street-art voyeurs who are buying it — they don't know any better. But the recent patronage of street art by cultural and political elites is a sign of their creative bankruptcy, combined with their desperate search for relevance. Street art denigrates art; it is anti-art.
The idea that it is a radical commentary on politics is the ultimate sick joke. It is neither political nor radical in form or substance. They are lone voices, that have little to say, and so say it badly. Street art has no common or identifiable target or critique of any note. It is no wonder the elites are so enamoured with it.
Attempts at giving street art historical and political lineage by linking it to anti-war sloganeering and fine-art movements of the early and mid-20th century is ahistorical and misses an important contemporaneous point. It is only today that the elites are gushing over and clamouring to co-opt street art as part of their cultural and political reinvention. Street art is not political, but it has been politicised.
A further nonsense is the idea that, far from making a rundown area look worse, it makes it look hip and cool. But these so-called street artists tend to be 'late to the party', rather than in the visual vanguard of regeneration. Banksy et al came to Shoreditch in London well after it became a mecca for young Londoners.
And here's the rub. For metropolitan elites, their patronage of street art is all about credibility. It is the co-option of a perceived 'outsider art' in the vainglorious hope it will give their ideas a radical gloss and help them appear culturally relevant.
For all the protestations of the contemporary political relevance of street art, 'political' is hardly a description that gets to the heart of the matter. It is both socially and artistically banal. It is, in its visual content, mainstream; it treads carefully in order not to offend or challenge political sensibilities. It has long ploughed a furrow of visual cliché and comic-book insight. A more apt description would be apolitical.
As much as I despise this 'artform', I am not advocating the arrest and prosecution of these visual vandals and their enablers. Instead, to borrow from Billy Connolly, 'it's a good kick up the arse they need'.
Alex Cameron is a designer and critic.
Picture by: Getty Images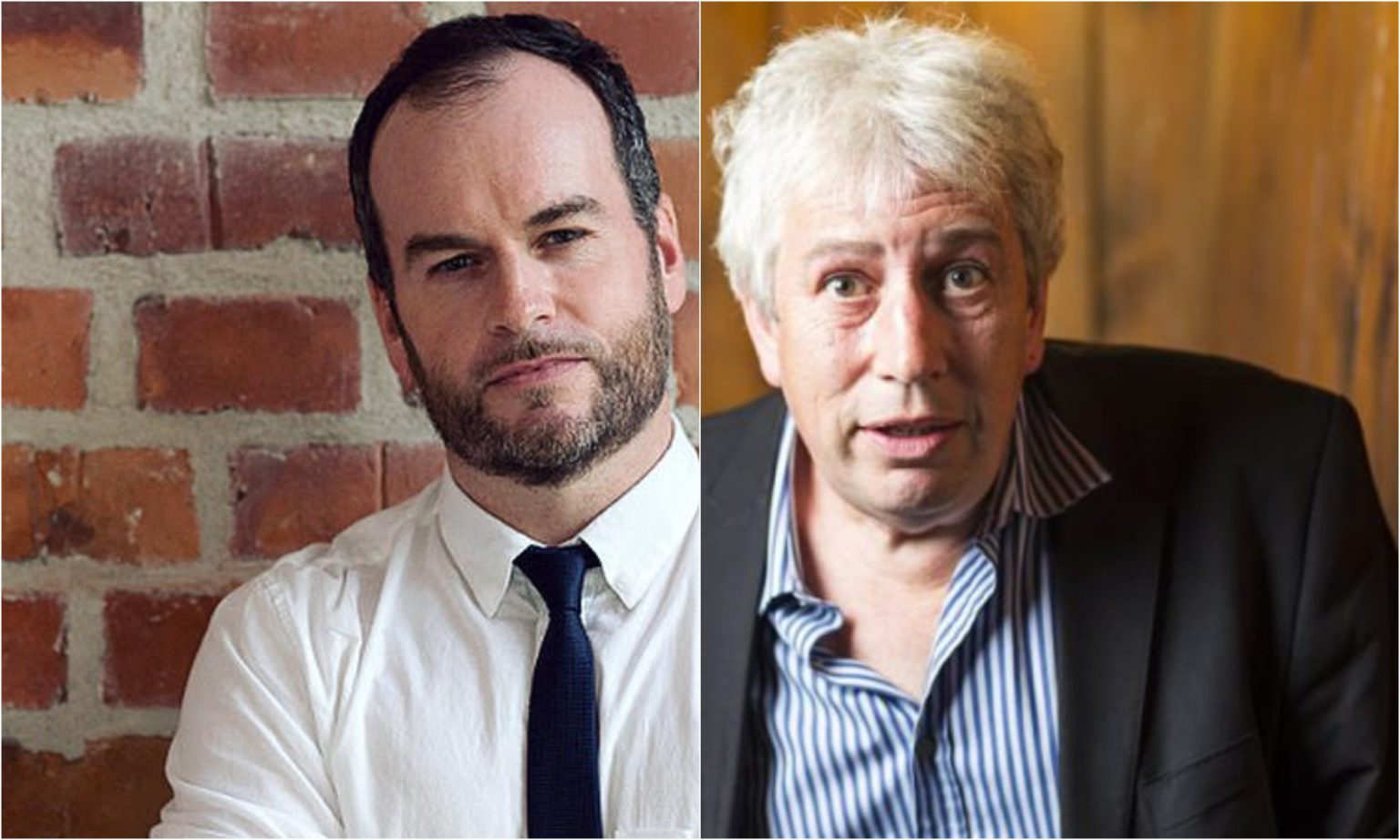 Rod Liddle and Brendan O'Neill
– live in London
Podcast Live
Podcast Live, Friends House, London, NW1 2BJ – 5 October 2019, 2.30pm-3.30pm
To get tickets, click the button below, then scroll down to The Brendan O'Neill Show logo on the Podcast Live page.
To enquire about republishing spiked's content, a right to reply or to request a correction, please contact the managing editor, Viv Regan.