Environmentalists need to check their privilege
Wealthy middle-class Westerners think nothing of telling the world's poorest how they should live.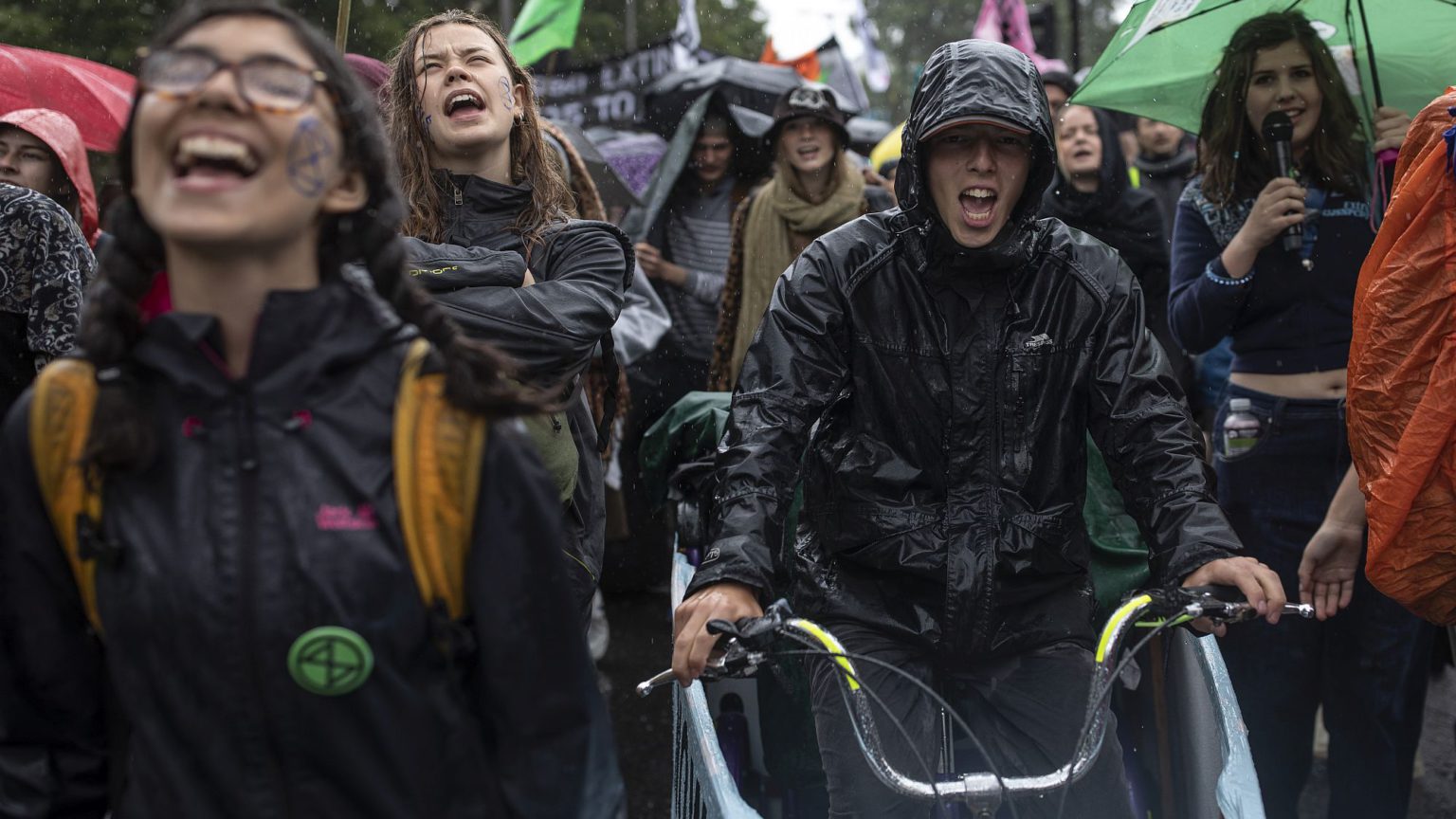 'You don't have to be posh to be privileged', said Joanna Lumley in insurance ads of the noughties. This could be a mantra for our age, an age in which the homeless white man can apparently be a beneficiary of 'white privilege'.
While parts of the left have taken the idea of privilege to such bizarre conclusions as these, there's one area where they don't seem to apply the same analysis. One area, that is, where it is socially acceptable to exercise one's privilege and tell poor people, many of them non-white, that they aren't living their lives in the correct way. One area where the moral imperialism of the privileged is still fashionable.
That one area is climate change. Here, some environmentalists really show how much their own privilege has clouded their judgment. This is the case both domestically and internationally. In the UK, middle-class campaigners are happy to tell us all that we must use electric cars and avoid mass-produced food, while signally failing to acknowledge that such sacrifices might not be possible for many of the worst off in our society. They don't tend to ponder whether a single mum in a low-wage job can really afford a Toyota Prius, or an organic farmhouse joint of Aberdeen Angus. They don't really consider whether it's reasonable to insist upon regressive taxes like the green levy or the 'clean air' tax, when these will inevitably hit the poorest the hardest.
The campaigners don't think about these things, because most of them have not had to face real financial hardship in their lives. And so, to them, the idea of paying extra for green energy or cutting foreign meat out of their diet is a no-brainer: they can afford it. And they are so convinced by their own understanding of climate change that even if they did think about these things, they'd deem them irrelevant. They deem climate change to be an issue of such overwhelming importance – an emergency, no less – that everything else must be sacrificed if it conflicts in any way with addressing it.
The eco-privilege problem really reaches its greatest level on the international stage. It is here that comparatively wealthy white people are prepared to inform poor non-white folk in other countries that they need to stop burning fossil fuels, and in so doing kiss goodbye to a big chunk of their prospects of material advancement. It is particularly odd that activists are prepared to make such demands when many of them spend the rest of their time talking about racial inequality in our society. They don't seem to see the irony of condemning Western imperialism with one hand, and re-enacting it with the other.
It is even more confusing when we recall the basic fact that Western economies were built on fossil fuels. So when we go and tell Nigeria that it needs to cut out coal, oil and gas, we're basically saying that they don't have the same right as we had to extract as much out of the world's natural resources as possible. They missed the boat: we had our Industrial Revolution yonks ago, and they've come to it too late.
It's a case of Western countries being able to do what they want, and non-Western ones being told what to do. Westerners who have grown fat off the profits of an economy driven by fossil fuels are telling those at the bottom they're not allowed to do the same. Because Western environmentalists are so much better-off, they don't see the sacrifices they are demanding from the rest of the world as a big deal. They are genuinely oblivious to how absurd their orders sound to struggling farmers in India or factory workers in Nigeria.
Surely this is the essence of ultimate privilege — that one not only benefits from one's country of birth or one's parents' wealth, but is also completely unaware of doing so, and is utterly unable to fathom how anyone could have lived any differently. Too many environmentalists are blissfully ignorant of how hard life is for much of the world's population, who haven't had the good grace to be born into the middle class of one of its richest countries.
Such views as I'm expressing will no doubt be branded by many as right-wing. But there's nothing more right-wing than a rich person telling a poor person that they're being irresponsible with their resources. Which is precisely what the environmentalist movement is doing. This betrays a total failure to understand that not everyone has it as good as environmentalists. It constitutes the imposition of middle-class morality on to the lives of those who simply can't relate to it.
So if we're going to talk about privilege, let's at least be consistent. It's true that not everyone in the environmentalist movement is middle class or white. But activists in this country have the benefit of living in a society wealthier than most. Let's be conscious of the vast number of people in the world who don't live amid the same abundance that most Brits do. Let's beware telling them how to live their lives. Let's remember who we are, and where we come from.
Paddy Hannam is a history student based in London.
Picture by: Getty
To enquire about republishing spiked's content, a right to reply or to request a correction, please contact the managing editor, Viv Regan.