Millennial men need to man up
The attack on traditional notions of masculinity is creating a generation of insecure incompetents.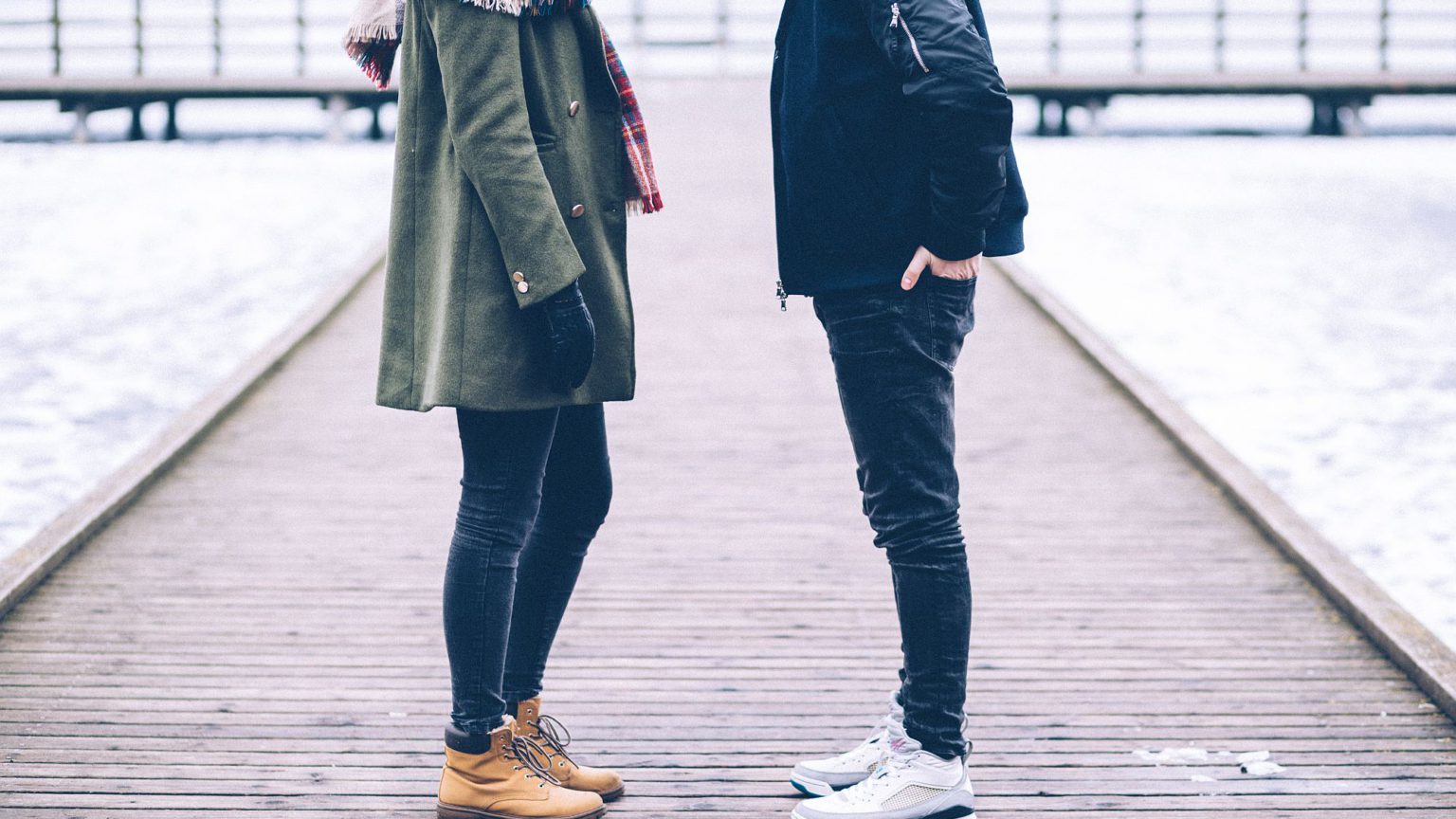 Modern feminism spends a lot of time attacking toxic masculinity. And this attack, which often turns into an attack on traditional gender roles, is having serious consequences. It is leading to the churning out of insecure, non-competitive men, who can't seem to manage basic life skills. It also means that trying to find an interesting person to connect with, let alone a life partner, is becoming more and more of a challenge with Generation Woke.
Accusing someone of toxic masculinity has become a way to denigrate any man who doesn't comply with the modern demands of feminism. It's a term that can be used almost indiscriminately. It can be used to put down men who have, say, a pro-life stance on abortion, or have simply been promoted in the workplace above a female counterpart.
Unsurprisingly, the accusation of toxic masculinity has been levelled at a whole host of conservative male figures, such as Fox News host Tucker Carlson, Supreme Court Justice Brett Kavanaugh, and, of course, Donald Trump. But it's not just conservatives on the receiving end of feminists' wrath. Actress Meryl Streep was attacked for suggesting the idea of 'toxic masculinity' can hurt young boys. We've even seen it being used by businesses to sell male products, with razor company Gillette urging men to be better.
What's odd about the obsession with toxic masculinity is that very few men today actually showcase any of its characteristics. As Forbes reported in 2017, millennial men are redefining masculinity, with fewer than a third of 18- to 29-year-old men claiming to feel 'completely masculine'. The alpha male is a rarely spotted animal in 2019.
But whether millennial men feel at ease with their masculinity is less important than whether we are accelerating into a society which demonises the very characteristics we are born with. Western culture has shifted from welcoming home brave 20-year-old men who have risked their lives in war to celebrating guys who have decided to wear pink hats on a Women's March. The cultural attack on masculinity is widespread, too, having made its way into education, the workplace and even romantic relationships.
Trying to date in a culture that denigrates so many traditional masculine acts, from holding a door open for a woman to paying on the first date, is becoming increasingly challenging. It's even creating an environment where men are reluctant to talk about things for fear of being accused of mansplaining. Instead, men increasingly seem to be happy riding in the backseat. I, along with many of my female peers, have had my fair share of first/last dates where guys seem to be content with still having their parents pay their bills well into their 20s. Many can't seem to manage basic tasks of 'adulting', like cooking a simple meal or doing their own laundry.
I can't speak for all women, but I would think most are hoping to be someone's partner, not his mother. I want someone to challenge my ideas and thoughts, not constantly agree with them out of fear of offending me. I want a man to be able to support my career as I could his, while also playing an equal part in our home life. If I fail at something, I want someone to be honest about my shortcomings instead of preaching about the systemic barriers I may face as a woman, just to show how woke he is.
There is a way to challenge behaviour that perpetuates sexism. But this self-apologising culture we are creating is not that way. And it is having serious consequences. If we keep this up, we'll be cultivating a generation of painfully insecure men who revel in their incompetence. For the sake of the future, I'm urging millennial men to ignore the false messages, grow up and man up.
Mica Soellner is a journalist based in the Midwest of the US.
To enquire about republishing spiked's content, a right to reply or to request a correction, please contact the managing editor, Viv Regan.