Diagnosis: the expertise of the crowd
A new Netflix documentary showcases the power of crowdsourced medicine.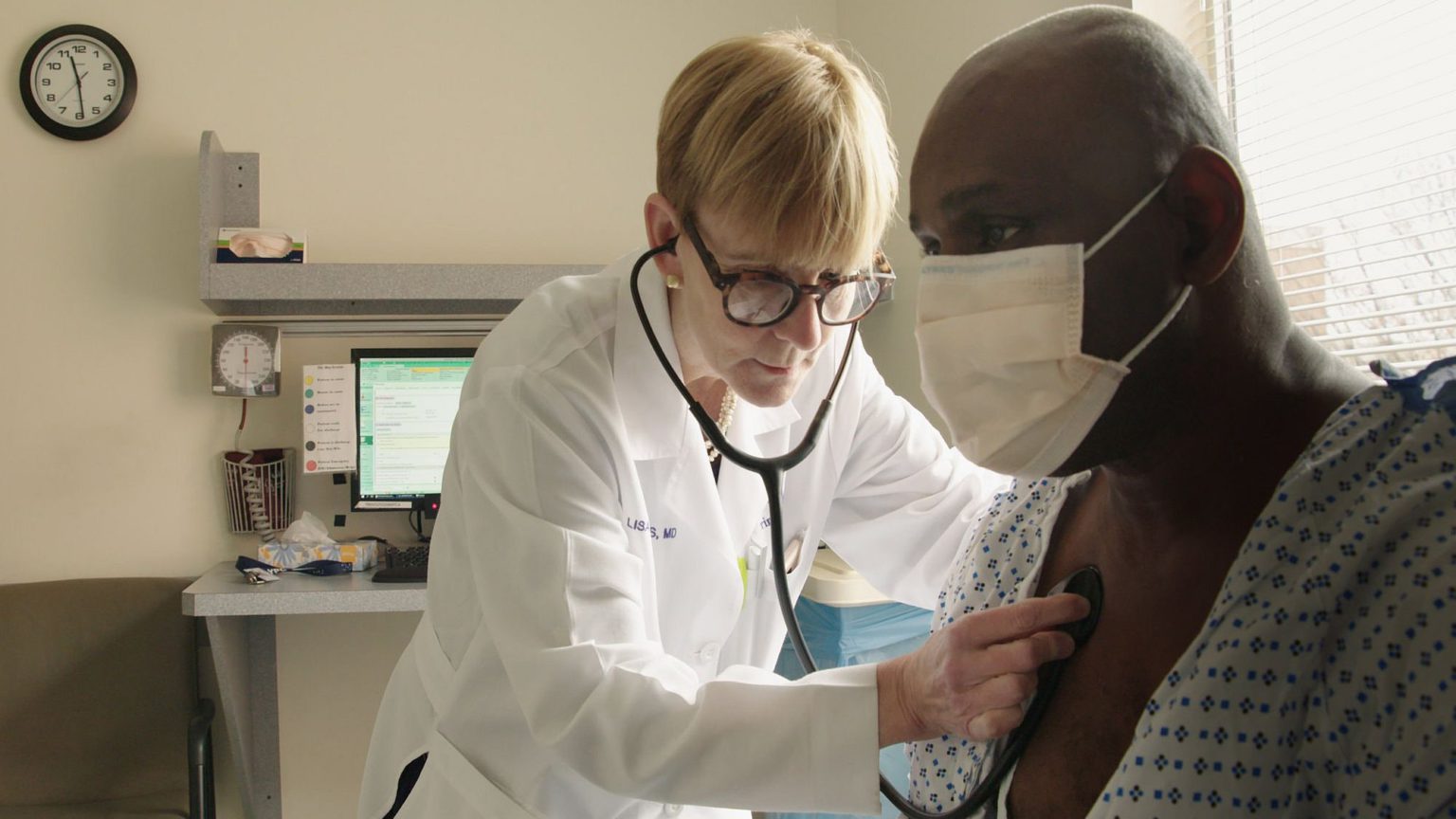 Dr Lisa Sanders, an associate professor at the Yale University School of Medicine, had been writing a column for the New York Times since 2002. About three years ago, she began soliciting theories from her readers about undiagnosed cases of patients she had come across. And incredibly it worked: diagnoses were found. Now Netflix has adapted Sanders' column into Diagnosis, a seven-part docuseries, which profiles seven patients and incorporates testimony from readers.
It makes for compelling television. We see the cruelty of the American health system, as the patients are plunged into debt in pursuit of that elusive diagnosis. We see the patients battling debilitating illnesses, as they and their doctors desperately search for answers. And we see the wisdom of the crowd in action, as New York Times readers come up with a bewildering array of potential and, ultimately, correct diagnoses. Unlike so much of reality TV, we get to see humanity in its best light. Diagnosis manages to perform that rare balancing act: it champions ordinary people and expertise. It shows how expertise evolves as a collective enterprise.
Above all, Diagnosis challenges contemporary gloom about the internet and social media. It shows how online technology can be truly productive, how it enables a global village of experts and non-experts to emerge in the collective pursuit of solutions. This alone should make it compulsory viewing in schools and universities.
What is truly exceptional about Diagnosis is that it challenges the accepted understanding of the nature of expert authority. This is all down to Sanders. When a patient comes to her for a diagnosis, she doesn't occupy the position of an expert authority versus a lay person. As she puts it, it is a 'conference between two experts… I am the expert on bodies, how bodies work, how bodies don't work and what we can do about it. What the patient is the expert on is that body and how that body feels… There is no one who can tell you how the patient feels except the patient.'
This is what students are taught when they enter medical school. But what is so refreshingly brilliant about Diagnosis is that this dialogic idea of expertise directly challenges the contemporary elite's demand that lay people simply defer to the authority of the expert. Sanders' patients are certainly deferring to her expertise, as we all do when we visit a doctor or a dentist. But they do so willingly and voluntarily, as autonomous agents in need of the help of another autonomous agent – 'a conference between two experts'.
Demanding deference to experts is different. It is not a relationship people freely enter into, but a hierarchy imposed on them, a demand for submission. It is a relationship of power and inequality, based on the questionable assumption that the expert has perfect knowledge beyond contestation. Diagnosis shows all too clearly the potentially tragic outcome when expertise cannot live up to this impossible expectation. It is the collective wisdom of the crowd that helps to pull the patients and their doctors back from the brink.
What is striking about Diagnosis is its portrait of the honesty and vulnerability of the doctors themselves. Their desire to exercise their authority and meet the expectations of their professional expert status is palpable, and their inability to do so eats away at them. So their willingness to participate in a crowdsourcing experiment as a possible solution to their failure, demonstrates a truth about the relationship of expertise to the masses that is rarely seen or understood; namely, that expertise is a challenging and aspirational quest for a moment of perfect knowledge that never arrives.
Ever since the 5th century BC, when Socrates defended the authority of the political or moral expert over the common citizens of Athens, the location of expert authority has been a constant area of contestation in Western society. But Diagnosis falls less in line with Socrates than with Aristotle, and his view of the wisdom of the crowd as a necessary partner in the evolution of expertise. He put it as follows:
'For being many, each can have some part of virtue and practical wisdom, and when they come together, the multitude is just like one human being, with many feet, hands and senses, and so too for their characteristics and thought. That is why the many are also better judges of works of music and of poets. For distinct ones are better judges of distinct parts, and all of them are better judges of the whole thing… [E]ach individually may be a worse judge than those who know the craft, but a better or no worse one when they all come together… [K]nowing about a house does not belong only to the maker – instead, the one who uses it is an even better judge (and the one who uses it is the household manager). A ship's captain too is a better judge of a rudder than a carpenter is, and a dinner guest, rather than the cook, a better judge of a feast.'
Aristotle is talking of nothing less than Sanders' 'conference of two experts', and their necessary synergy to produce optimal outcomes for both sides. Diagnosis brings this relationship to life.
Sanders is right to say that 'never in human history has medicine been able to do and know as much as we do and know right now… [N]ever before have we been able to make as many diagnoses as we can now.' What Sanders says of medicine ought to apply to all fields of human endeavour. The mind boggles at what billions of brains could achieve if mobilised to advance expertise and problem-solving. One does not have to be a doctor to diagnose what an advance for humanity this would represent.
To enquire about republishing spiked's content, a right to reply or to request a correction, please contact the managing editor, Viv Regan.