The unbearable emptiness of David Cameron
Cameron will be remembered for little, because he stood for little.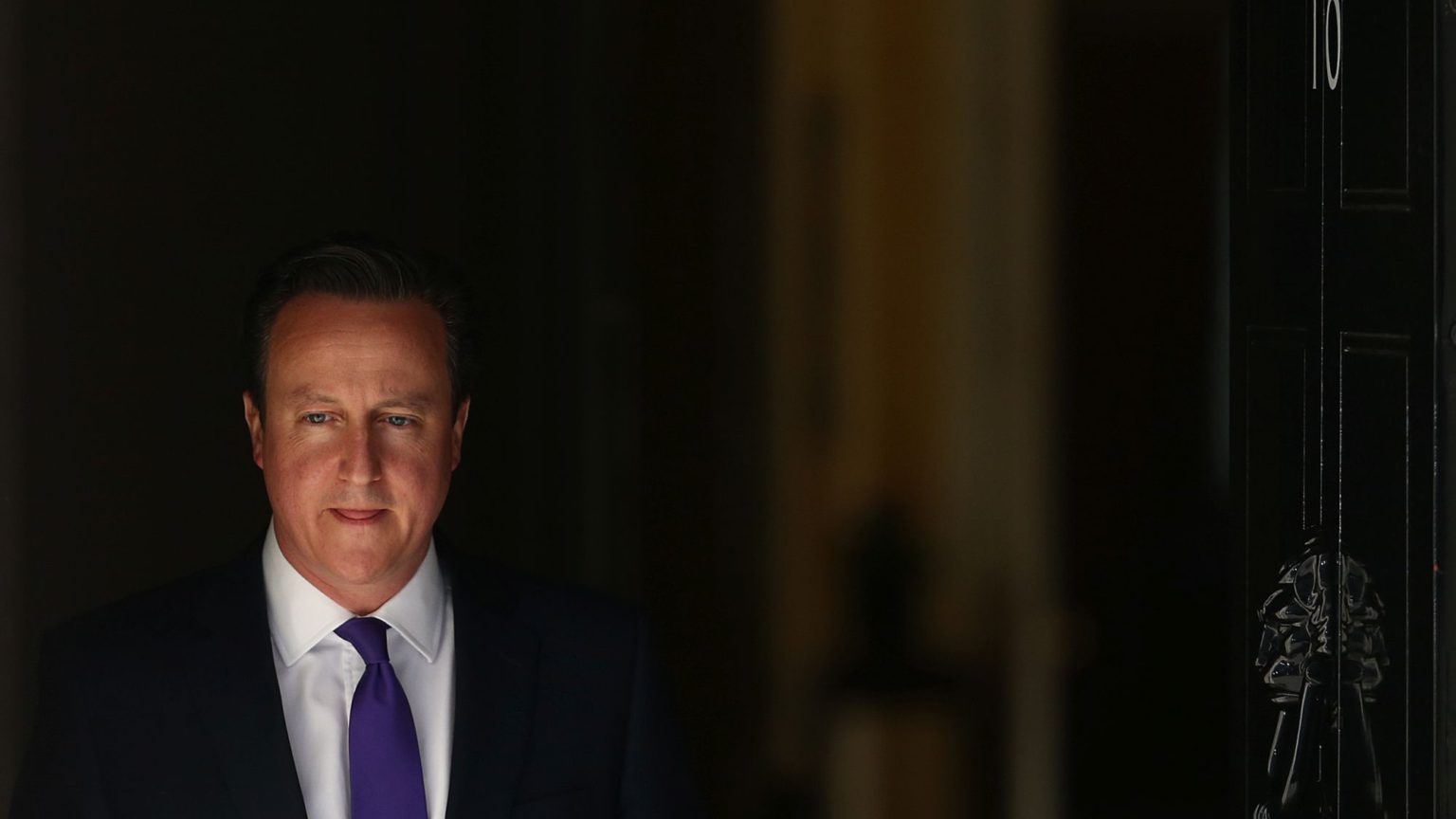 The most surprising thing about David 'Dave' Cameron's memoir For the Record? Its length. Seven-hundred-and-fifty-two flipping pages. What were his editors thinking? Not about second-hand booksellers, that's for sure, destined as they will be in a month or so to be heaving the overripe fruit of Dave's writing hut on to already crammed shelves.
You could understand its epic length if this were a monumental political figure, a leader who decisively gave shape to an era. A Thatcher. An Attlee. A Disraeli. A leader with whom we associate, for good or ill, the realisation of a political idea. But posh, affable, chillaxing Dave is not that figure. Three years and one hefty memoir on from his resignation, he remains stubbornly unmemorable. He's a smudge in the gallery of British political history where a portrait should be.
There were the rumours of pig-fucking and drugs, which, if For the Record is any indication, were probably supplied by his 'self-medicating' father. And there were, of course, the semblances of ideas and policies. The 'Big Society' of his early premiership. Or, er, the 'help to buy' scheme of his later years. Who could forget?
But they never amounted to much beyond the press release. The only moments in which he seemed genuinely politically innervated came in the conflict he waged, armed chiefly with the gay-marriage bill, against the Tory Party's older, more socially conservative constituency — the 'swivel-eyed loons' as one of Cameron's allies described Tory activists.
But beyond that, Cameron always seemed to be lacking something. Conviction? Perhaps. Commitment to an idea? Definitely.
For The Record merely draws attention to the political void at the heart of Dave. He writes of the 'massive' influence of '"Mrs Thatcher", as we always referred to her', who he describes as a 'brave fighter for economic and political freedom… determined to modernise Britain and free us from the grip of over-mighty trade unions'. And he recalls his shifting outlook during the 1990s and early 2000s, as he, under the influence of Tory MP and policy chief Oliver Letwin, developed his brand of 'modern, compassionate conservatism'.
But in all this, Cameron is merely following trends, not pushing them, intellectually or politically. Who among the English upper class of the mid-1980s, beyond a coterie of the usual public-school Stalinists, was not a Thatcher fan? And who, in the rising political class of the New Labour years, didn't adopt a caring 'compassionate' social liberalism in opposition to those deemed to be on 'the wrong side of history'?
Even Cameron's brand of 'modern, compassionate conservatism' was pushed less by him than his prime ministerial successor, Theresa May. It was she who gave the infamous speech at the Tories' 2002 party conference, in which she said, 'Our base is too narrow and so, occasionally, are our sympathies. You know what some people call us: the nasty party.' And it was Andrew Lansley, Cameron's mentor at the Conservative Research Department in the late 1990s, who urged the Tory party to do away its 'authoritarian' tendencies and its 'Little Englander' sentiments. 'Hard as it may be for Conservatives to accept', he wrote in 2002, 'we need a strategy that says the Conservative Party has decided to get a life, to join the 21st century, to be representative of British society today'.
Cameron is best thought of as an echo in the political-class chamber of the early 21st century. He trades in nothing that was not already common Westminster currency. He hugged huskies in an attempt to show he was as green as New Labour. And he hugged hoodies in an attempt to show that he was as caring as Tony Blair.
Indeed, Cameron owed a debt to New Labour and Blair just as much as to Thatcher and Letwin. He writes that his first speech on taking the reins as prime minister in 2010 was meant to pay 'tribute to the good things Labour had achieved'. As well it might. In office he continued on the trail blazed by New Labour, promoting happiness and wellbeing, nannying and nudging, and – in a true act of gruesome homage – staging a grandstanding intervention in Libya every bit as calamitous as Blair's in Iraq. Even the policy of austerity was not so much the evil brainchild of Dave, as the economic and policy orthodoxy of the entire political and economic establishment at the time, from Labour to the EU.
Admittedly, For the Record is easy to read. But that's because its prose is so thoughtless. The education at Eton is 'first class'; going to Oxford University gave Dave a 'huge buzz'; and well-known politicians are invariably 'talented' and 'bright'. Cliche comes so easily to Cameron because he feels no need to question. He simply inherits everything instead. Not just privilege, as his Guardianista critics have it, but his political understanding, too. And nowhere is this more obvious than in his treatment of Brexit and its leading Tory figures.
Boris Johnson, says Cameron, is a careerist; Michael Gove, his former close friend, 'disloyal'. 'Both then behaved appallingly', writes Cameron of Leave campaign, 'attacking their own government, turning a blind eye to their side's unpleasant actions and becoming ambassadors for the expert-trashing, truth-twisting age of populism'.
Every cliched assumption held by hardcore Remainers, from the putative 'lies' of the Brexit campaign, to its xenophobia, is unthinkingly regurgitated by Cameron. No self-doubt. No self-questioning. And why would there be? Cameron was always ensconced within Remainia. He and the then Lib Dem leader Nick Clegg 'had similar temperaments and values', and he even shared a schoolteacher with Blair. It's a small world. But, until Brexit, it was the only world that seemed to matter.
What does emerge as Dave steps back into public life is just how much has changed. Once deemed fresh and modern, and heralded as the youngest prime minister for over 200 years, he appears now as the last, tired representative of that New Labour-ish age of managerialism and technocracy.
Tim Black is a spiked columnist.
Picture by: Getty.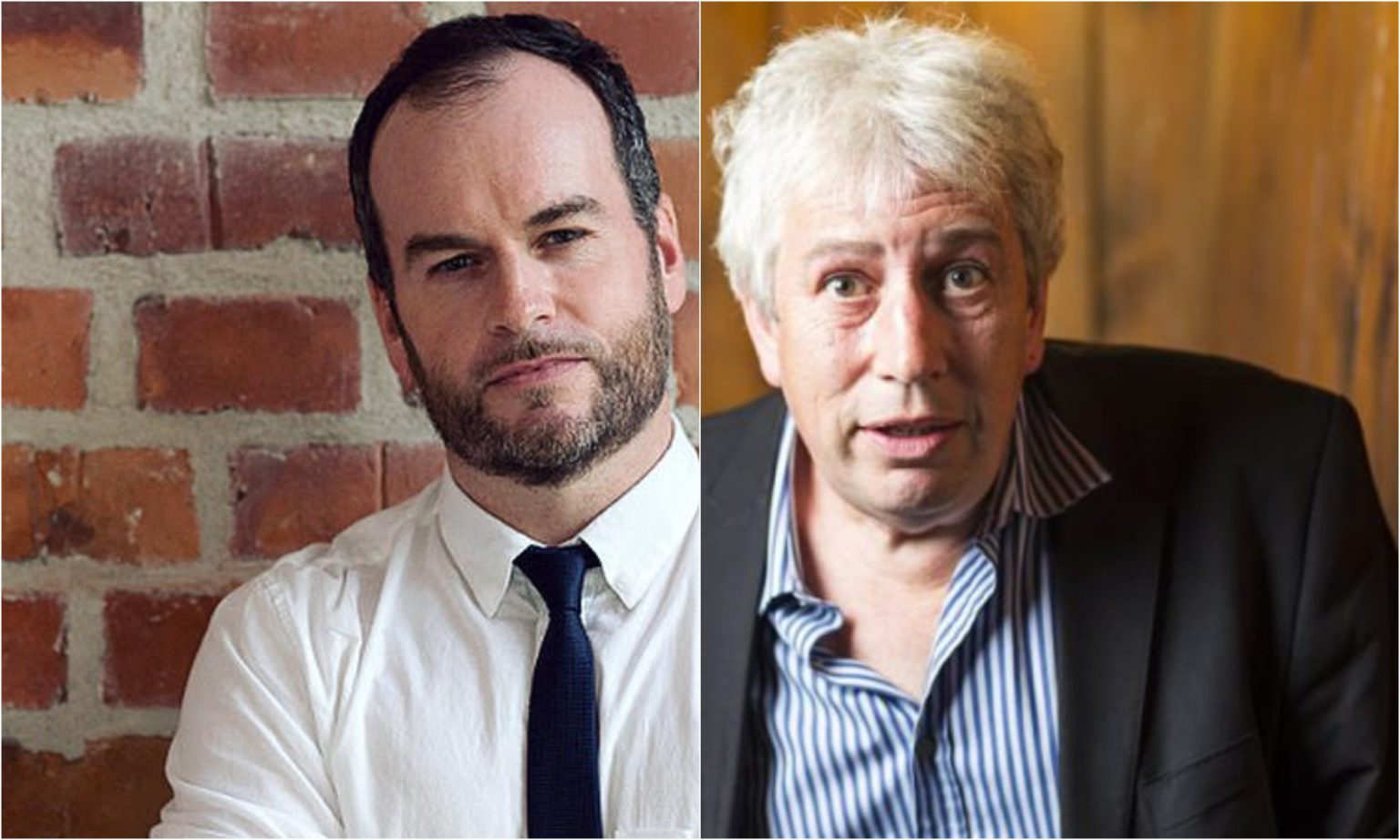 Rod Liddle and Brendan O'Neill
– live in London
Podcast Live
Podcast Live, Friends House, London, NW1 2BJ – 5 October 2019, 2.30pm-3.30pm
To get tickets, click the button below, then scroll down to The Brendan O'Neill Show logo on the Podcast Live page.
To enquire about republishing spiked's content, a right to reply or to request a correction, please contact the managing editor, Viv Regan.