At least the Lib Dems are being honest
Remoaners need to stop feigning outrage at the Revoke pledge.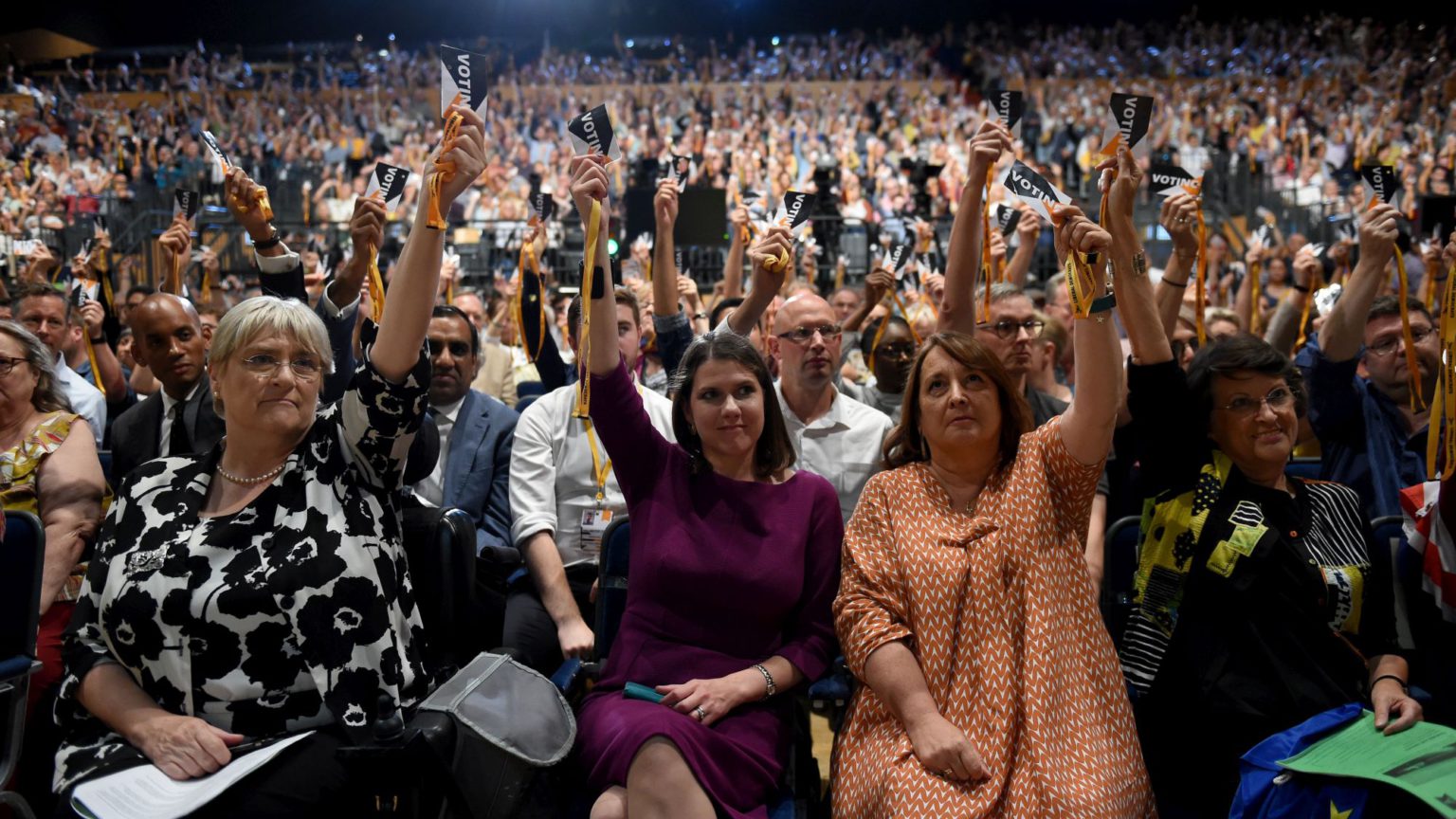 In the past 24 hours, the British chattering classes seem to have woken up to the fact that the Liberal Democrats are not actually in favour of democracy. What a clever, perceptive bunch they are.
This comes in response to the news from the Lib Dem party conference that if – and this is a huge if – Jo Swinson's party wins a majority at the next election it will revoke Article 50. That is, it would cancel Brexit by fiat.
This is never going to happen, of course. The Lib Dems currently have a mighty 18 MPs, a third of whom are defectors from other parties. In the likely event that they fail to score another 300+ seats, the Lib Dems will continue to call for a second referendum, as they have done more or less since the first one.
Still, the policy has succeeded at least in flaunting to pure-bred Remainers that this is the political home for them, and reminding the rest of us what a hilariously misnamed outfit the Liberal Democrats is. The Lib Dems and others have always said a 'People's Vote' was the 'democratic' way to stop Brexit – but this has always been, to use their favourite swear word, bollocks.
Another vote on EU membership further down the line, a good while after we've actually left, would be perfectly democratic. But we haven't left yet. Yes, democracies can change their minds. But it's a funny kind of democracy in which public votes are only ever implemented if the elite agrees with them.
So most of us didn't need this Revoke announcement to work out that the Lib Dems are not big fans of democracy. But apparently many in the political and media sphere are not so quick on the uptake.
Labour MP Stephen Kinnock, who is pushing for a variation on Theresa May's 'Brexit' deal, slammed the Revoke policy as 'undemocratic'. 'How can any Lib Dem politician look their constituents in the eye' and 'refer to themselves as a "democrat"?', he thunders in the Guardian, seemingly unaware that that ship sailed long ago.
Similarly, anti-extremism campaigner Brendan Cox tweets that it is 'totally legitimate to push for a second referendum', but revoking Article 50 'cannot be justified'. This was also the line of attack when Swinson was grilled on the Today programme this morning – that a second Brexit referendum is one thing, but revoke is quite another.
This is right, to a degree. Revocation would certainly be a more audacious denial of the 17.4million who voted Brexit. But a second referendum isn't 'legitimate': again, we haven't left yet, plus those pushing for it have made it clear that it would be rigged against Leave – providing a choice between Remain and a May-style Remain By Another Name.
When it comes down to it, much of this discussion about the 'legitimate' way to stop Brexit is really a discussion about the most easily spun way to stop Brexit. The problem with Revoke is that it leaves no one in any doubt. This is about optics, not principle.
Just look at some of the people feigning outrage at the Lib Dem announcement. Remoaner Corbynista Paul Mason called it an 'insult' to Leave voters. That's the same Paul Mason who has spent a good chunk of the past few years insulting Leave voters, insisting that Brexit is a 'project of the racist and xenophobic right'.
Then there's Green MP Caroline Lucas, who says 'you can't pretend the result didn't happen' and that in backing Revoke the 'Lib Dems are doing just that'. Not only is Lucas a prominent backer of a second referendum, she also recently admitted that she would ignore the result of a second referendum if the result was Leave again, echoing comments made by Swinson just days earlier.
These people are either buying their own bullshit or lying. I'm not sure which is worse. Either way, we can't let them get away with this. The petulant extremes of the Lib Dems shouldn't be used to whitewash the anti-democratic antics of everyone else on the elite-Remain side.
At least the Lib Dems are being honest. Their newfound Remoaner critics certainly are not.
Tom Slater is deputy editor at spiked. Follow him on Twitter: @Tom_Slater_
Picture by: Getty.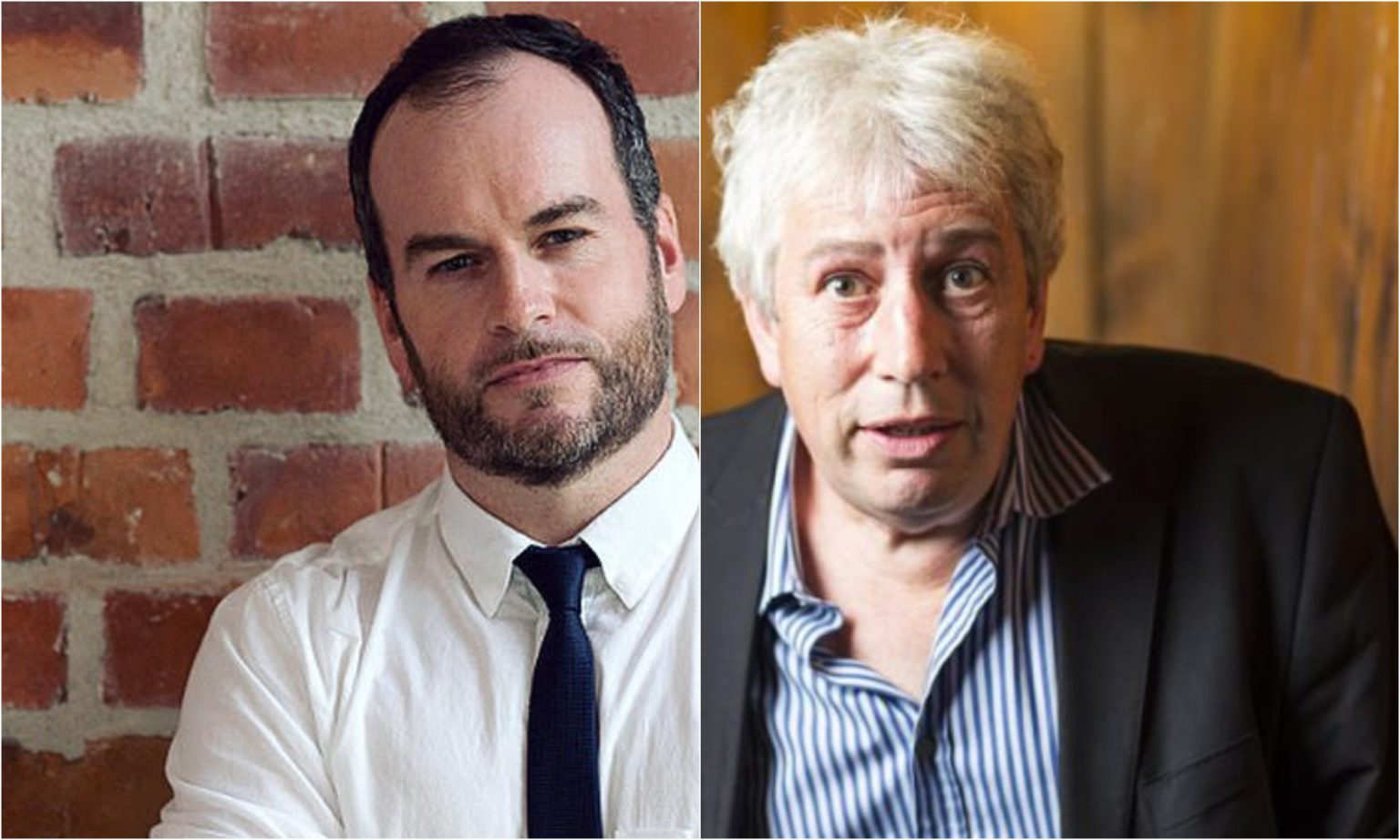 Rod Liddle and Brendan O'Neill
– live in London
Podcast Live
Podcast Live, Friends House, London, NW1 2BJ – 5 October 2019, 2.30pm-3.30pm
To get tickets, click the button below, then scroll down to The Brendan O'Neill Show logo on the Podcast Live page.
To enquire about republishing spiked's content, a right to reply or to request a correction, please contact the managing editor, Viv Regan.