Going carbon-neutral is massive waste of money
Theresa May's 'Net Zero' carbon policy is bad for Britain, especially its poorer communities.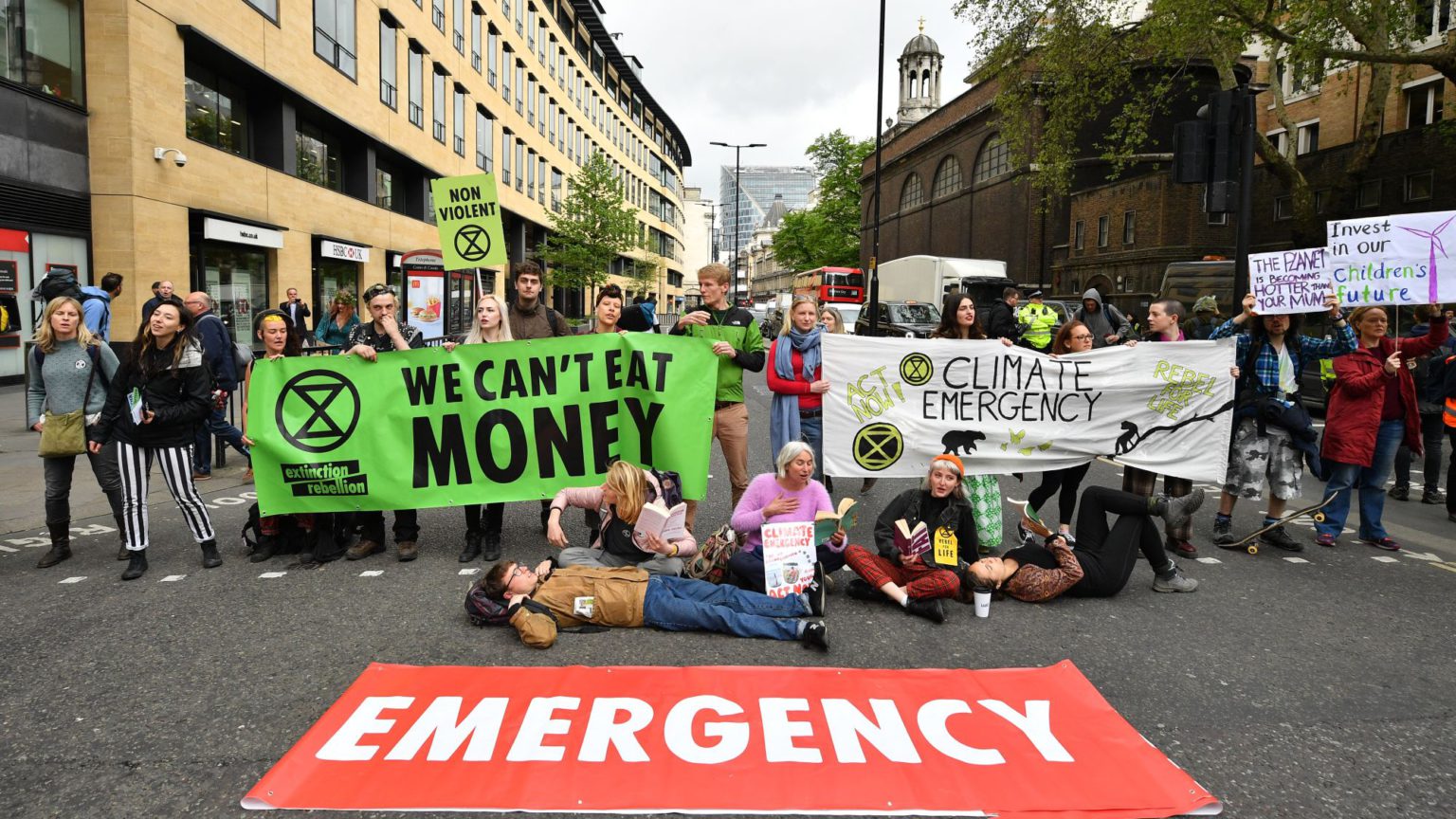 In the depressing days when she was still our prime minister, Theresa May pushed through a commitment to going carbon-neutral by 2050. Philip Hammond, then still chancellor, predicted the move would cost a trillion quid.
The body which recommended the 'Net Zero' target, the Committee on Climate Change, disputes this figure. It says the cost will be between one and two per cent of GDP each year until 2050. By my calculations, based on current GDP figures, this equates to somewhere between £700 billion and £1.4 trillion (Spreadsheet Phil's estimate is roughly in the middle). If we assume the economy is going to grow in the next 30 years, the cost will rise even further, since the same percentage of GDP will equate to a larger raw figure. At this rate, our ex-chancellor's prediction doesn't seem so far-fetched. Even if we accept the claims put forward by those making the case for going green, we're still looking at an absolutely enormous sum.
Folk like Hammond were naturally concerned by this level of state spending, but May ploughed on regardless. Along with Michael Gove she has gone wholeheartedly for the green case, concerned that her party is out of touch with young people. To be fair to her, it is. But trying to address this by throwing money at the climate is ill-advised. From a purely strategic party point-of-view, the Tories will struggle to wrest the mantle of environmental politics from all the other green parties, so it's a waste of time and money in that regard. This suggests May and Gove might actually believe this expenditure is not only justifiable, but absolutely necessary to save the planet.
Cases like this are particularly revealing when we consider the Conservatives' usual approach to spending. The same people who've spent years telling us we can't afford to give more money to the NHS or build more houses are now prepared to commit to spending a mammoth sum on going green. The Tories are promising the kind of cash injection that a big-state socialist could only dream of.
The other parties are also looking both ways on the economy. Labour, Lib Dem and Green figures tell us we must oppose a No Deal Brexit because of the dire economic consequences they foresee. But in the same breath, they tell us that we need to catapult hundreds of billions of pounds at climate change, and dismiss any suggestion that environmental restrictions might negatively impact on the economy. Manufacturing will be hit severely by the Net Zero target and could simply move overseas.
The cross-party embrace of Net Zero is all the more remarkable when you consider the simple fact that the UK going green alone will do very little to alter global emissions. Campaigners think Britain can lead the world in reducing CO2 output, and that other countries will follow suit. The CCC's Net Zero report says Britain can show 'leadership by example' and 'shape political conditions in other countries'. As if China is going to see a strategic rival pour money down a bottomless pit and say, 'Hey, why didn't we think of that?'. China would be delighted to see us voluntarily bankrupt ourselves. Ironically, it is the same political class that believes Britain is too weak to stand on its own two feet, and that it desperately needs the life-support system of the EU to survive, which argues that we have enough global influence to make infinitely bigger economies do as we do. Odd.
On the left, in particular, these contradictions reveal how shallow and skin deep the 'radicalism' of many climate activists can be. Traditional markers of the left are less important nowadays. Being left-wing used to mean standing up for the working man and woman. But rather than looking out for the poor, many of these activists are quite happy to throw the worst-off under the bus. They are happy to allow all the money we have and more to be spent on green energy, leaving very little left to help those at the bottom. On top of that, the inevitable increase in energy prices that decarbonisation would bring would hit the poorest hardest.
But issues like these are not not a concern for climate activists. Environmentalists are generally not poor themselves. This allows them to be dogmatic. They can afford to pay the green levies, to buy organically farmed beef, to get an electric car, or to use private services if those provided by the state are not up to scratch. So they don't think about what green policy means for those who can't – those for whom the priority is getting by, not sacrificing everything in the vain hope Xi Jinping cares, or even notices our efforts.
Paddy Hannam is a history student based in London.
Picture by: Getty.
To enquire about republishing spiked's content, a right to reply or to request a correction, please contact the managing editor, Viv Regan.