'Stop using gendered language'
A viral video from the DSA convention shows everything that's wrong with today's left.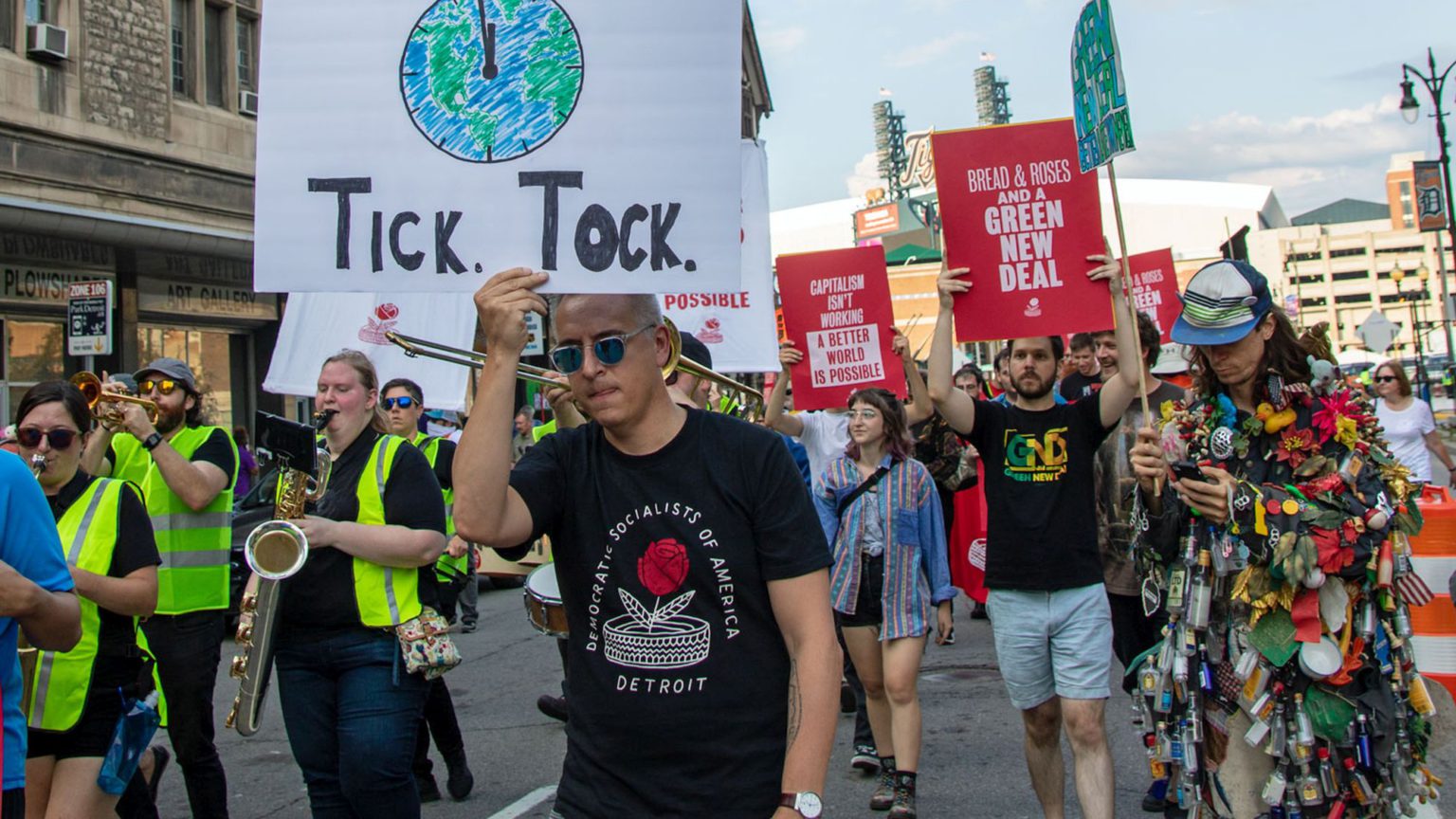 The Democratic Socialists of America (DSA) – America's largest socialist organisation – held its annual conference in Atlanta at the weekend. Some of the proceedings were beyond parody.
One clip from the event went viral. Right after a speaker vows to 'organise the workers' and 'win socialism', two delegates interject from the floor to make 'points of personal privilege'.
The first DSA delegate complains of too much 'chatter' causing sensory overload. The second calls on the crowd to 'stop using gendered language'.
A look into what happened during one part of the national convention of the Democratic Socialists of America in Atlanta this weekend. pic.twitter.com/bWekVQxPWV

— Andy Ngo (@MrAndyNgo) August 4, 2019
Could there be a better illustration of the death of the left?
Class politics here is made to give way to the stultifying forces of identity politics and the cult of vulnerability.
The great irony is that the capitalist elites benefit enormously from the left's promotion of vulnerability. Where socialists of old sought to alert the masses to their own strength, today's left wants to persuade us that we are weak and powerless in the face of even the most trivial slights and occurrences.
Clearly, self-styled socialists who cannot cope with loud noises or gendered pronouns are in no position to represent the working classes in the fight against global capital. These pampered and privileged fauxialists are far too absorbed by their own narcissistic claims to victimhood to force progressive change in the real world.
The capitalists could not ask for more hapless opponents.
Picture by: Becker1999, published under a Creative Commons licence.
To enquire about republishing spiked's content, a right to reply or to request a correction, please contact the managing editor, Viv Regan.