The People's Vote campaign thinks we don't know it is pro-EU
Buzzfeed's scoop about Remoaner infighting makes for hilarious reading.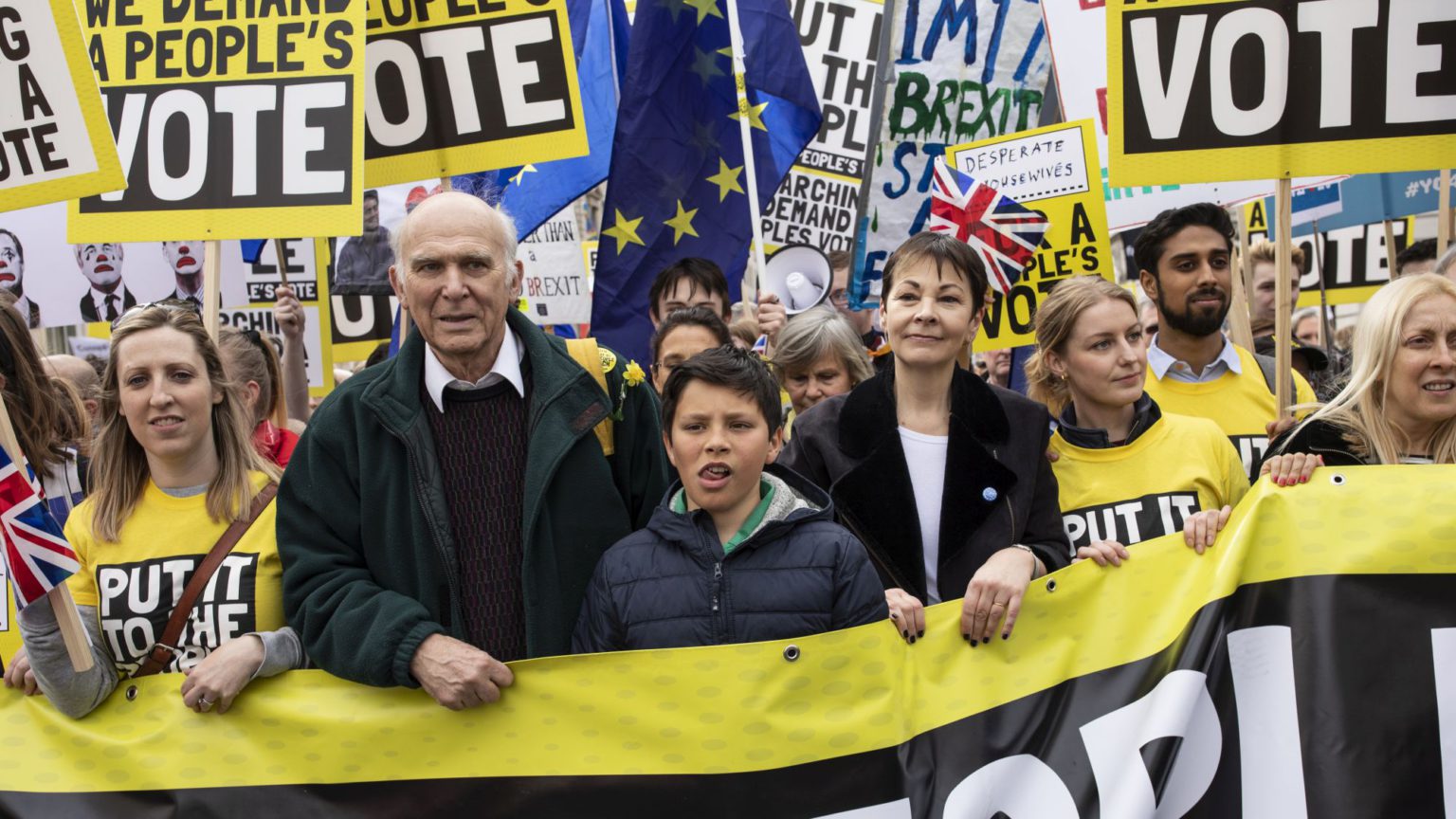 Remoaners are wont to suggest that Leave voters are a bit thick. Remainers are the switched-on, intelligent types, goes the elitist narrative. But how then do we account for the fact that leading members of the People's Vote campaign, all well-educated and well-connected people, are still working under the delusion that the public hasn't noticed that People's Vote is actually pro-EU – that we all think their call for a second EU referendum is just an unbiased, democratic demand for 'another say' on Brexit?
That's one of the hilarious revelations from the latest scoop by Buzzfeed's Alex Wickham, who has got his hands on bitchy email exchanges from PV insiders arguing over what the official position should be in a future second referendum. One side, led by Blairite spinner Alastair Campbell, says PV should pretend to be 'neutral', so as not to alienate Leavers and democrats in parliament or the country. The other side, led by campaign chair Roland Rudd, wants the People's Vote campaign to make the full-throated case for Remain.
The People's Vote civil war centres on a fundamental strategic disagreement over whether it should overtly campaign to remain in the EU

Rudd and the grassroots: yes

Campbell, Baldwin, Mandelson: nohttps://t.co/ro3eSEfxNe

— Alex Wickham (@alexwickham) July 17, 2019
These people genuinely think that no one has clocked that the People's Vote campaign is a pro-EU outfit. They think we haven't noticed that it was born out of the ashes of the Remain campaign, that all of its leaders backed Remain, and that its plan for a second EU referendum is aimed at thwarting the wishes of the 17.4million. They think we all must have missed the EU flags, the 'Bollocks to Brexit' stickers, and the deranged Europhile dance troupes, on all those People's Vote marches. They assume barely anyone in the country has ever sat back and thought to themselves, 'You know, these people who want a second referendum, I think it might be because they didn't like the answer last time'.
How dumb can you get?
Picture by: Getty.
To enquire about republishing spiked's content, a right to reply or to request a correction, please contact the managing editor, Viv Regan.