Switzerland's heatwave – made by greens
In the interests of unborn generations, policymakers are willing to let the living suffer.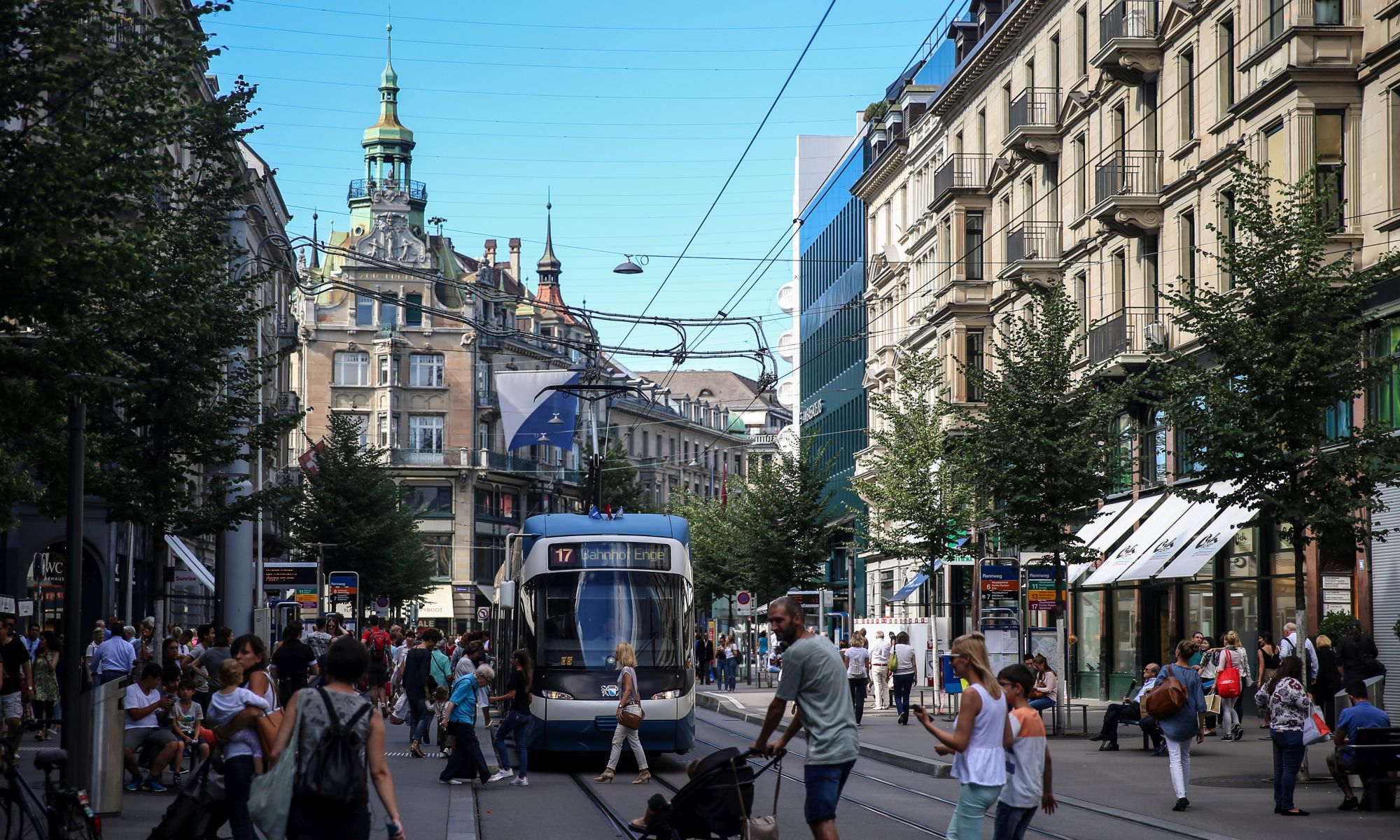 Climate change has recently made people suffer in Switzerland, with areas of Zurich reaching 45.2 degrees Celsius, and other parts of Switzerland 42.3 degrees. Some people have complained that they are struggling to work, while others have been reportedly close to collapsing in the heat. At the University Hospital Zurich, the 40-degree heat has made patients' lives a misery, stopping many from sleeping despite their being given sedatives. Some patients with dementia reportedly stripped naked to cool down.
And yet the strange thing is that this summer the maximum outside temperature in Switzerland stands at 37 degrees Celsius, in a place called Sitten, which is on the other side of Switzerland to Zurich. So what's going on?
The answer is climate-change prevention. The unbearable temperatures recorded in Switzerland this year all occurred on public transport and within hospital buildings and other workplaces.
In the interests of saving the planet from disaster, University Hospital Zurich (UHZ) has banned air-conditioner use, with the exception of operating theatres and other places in the hospital where cooling is vital. Staff were advised to cool the wards, waiting rooms and public areas by opening windows and doors, putting up screens, and by airing the hospital at night. A UHZ spokeswoman said that the high temperatures inside the hospital, which were at times 10 degrees higher than outside, are not a problem. The 'sensation of heat' is nothing but an 'individual' feeling, she said. One wonders if she feels the same insouciance towards global warming.
Explaining why fans were banned, a UHZ whistleblower said staff had been informed that it was not to combat global warming but to prevent turbulent air from spreading germs. Yet, as the whistleblower said, opening windows potentially creates a draft that is just as capable of carrying germs. He added that staff are now bringing their own fans and mobile air-conditioning units to work.
By any measure, the smouldering conditions in Zurich's overheating hospitals is cruel towards patients, some of whom, according to staff, are on doctors' orders not to drink too much water, and are therefore being given ice to suck on. Other patients are reportedly being made sicker by the heat because they are severely ill and have fragile circulatory systems. Little wonder that UHZ's actions have caused public outrage.
This absurd situation begins to make sense – at least from the perspective of officialdom – when one considers that UHZ is committed to reducing its 'energy requirements' by two per cent per year. It is a plainly unsustainable policy, drawn up by greens who are more concerned about the fate of future generations than they are about the plight of people in the present
And what of the effect of green policies elsewhere? Our publicly owned national rail service (SBB), has decreed that in the interests of saving the earth from a fiery future, the use of air conditioners on trains needs to be restrained. A spokesperson for the SBB explained that the official policy for public transport is to keep carriages cooled to five degrees below the outside temperature. This was 'reasonable and ecological', he said, and in line with common practice in many countries 'far hotter than Switzerland'.
One wonders, then, how a train from Meilen to Zurich (a distance of nine miles covered in 21 minutes) reached a carriage temperature eight degrees above this year's national record temperature? Maybe the air conditioning was not working. My bet – based on personal experience of that very train – is that trying to cool a packed train during a heatwave to only five degrees below the outside temperature will not overcome the heat generated both by passengers and the sunlight streaming through the windows.
Besides, the SBB, regardless of the outside temperature, often leaves the air conditioning switched off on crowded intercity trains between Bern and Zurich. This is presumably part of its contribution to Switzerland's Energy Strategy 2050, which set out to reduce per-person energy consumption by 43 per cent between 2000 and 2035.
In the interests of saving us from a warming climate, greens are happy to let us sizzle inside our hospitals and on public transport, the very means of transportation supposed to help us avoid the coming inferno. You couldn't make it up.
If the Swiss experience is any guide, efforts to prevent climate change will make us far sweatier, hotter and sicker than climate change ever will.
Andrea Seaman is a writer based in Switzerland.
To enquire about republishing spiked's content, a right to reply or to request a correction, please contact the managing editor, Viv Regan.