Syriza's legacy: a nation without hope
Tsipras was elected to challenge EU austerity – he ended up enforcing it.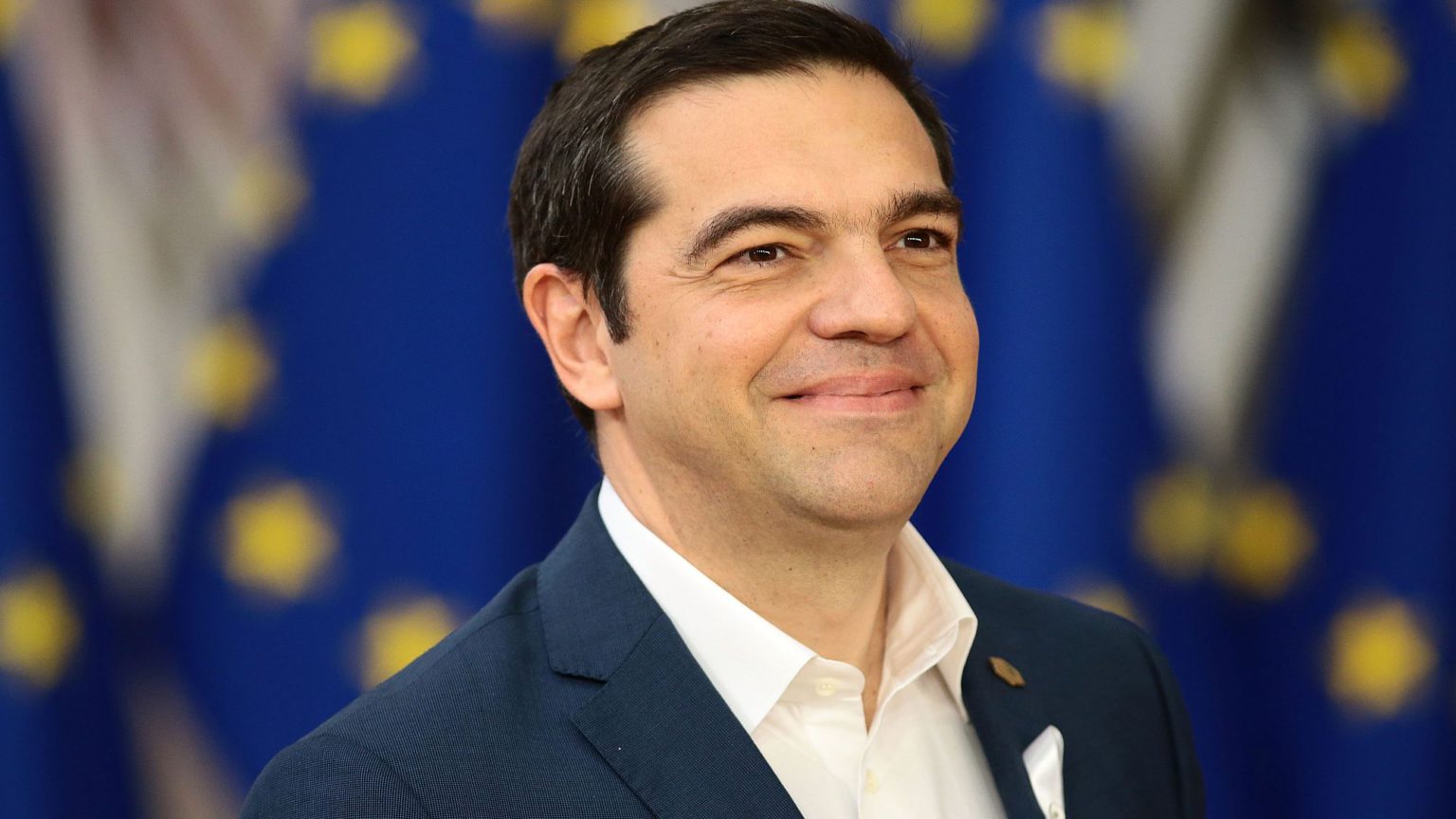 New Democracy's victory in the snap Greek general election can't disguise what has been a subdued campaign, culminating in one of the lowest electoral turnouts (57 per cent) in decades.
Picking up 39.85 per cent of the vote so far, ND may have appealed to a part of the electorate, with its promise to take a bulldozer to bureaucracy and cut taxes, but it didn't inspire. This, after all, is a thoroughly establishment party, one that was in power between 2012 and 2015 as the economic crisis engulfed Greece. Even its leader, Kyriakos Mitsotakis, the son of former prime minister Konstantinos Mitsotakis, and a minister himself between 2013 and 2015, is more a blast from the Greek political past than a herald of a brighter future. But ND has one thing going for it: it is not Syriza, the leftist coalition headed up by Alexis Tsipras, which has ruled Greece since January 2015.
The reasons for the collapse in Syriza's vote – picking up just 31.53 per cent of the vote so far – are manifold. It has been accused of mismanaging assorted crises, from the influx of migrants after 2015 to the response to the wildfires near Athens last summer that killed 102 people. And many resented the deal it struck to resolve a decades-long dispute over the name of neighbouring North Macedonia. But the principal reason for Syriza's fall was its failure to deliver on what it promised over four years ago: an end to EU-enforced austerity.
It is difficult to understate the sense of betrayal now felt among many of Syriza's erstwhile supporters. Back in 2015, Syriza, with Tsipras at the helm, was meant to challenge the rule of the so-called Troika of the European Commission, the European Central Bank and the International Monetary Fund. It was meant to resist the onerous bailout conditions its prospective lenders had imposed on it in return for a bit of temporary liquidity. It was meant to assert the Greek state's own popularly mandated spend-and-invest agenda.
Yet for all the election talk in 2015 of 'hope is coming' and, later, of opposing EU blackmail, and for all the anti-austerity posturing of Tsipras and his then finance minister, Yanis Varoufakis, within weeks of Syriza's election victory its leaders had already started compromising. So it was that towards the end of February 2015, European politicians demanded that Syriza agree to EU-determined budget surpluses, implement public-sector reforms, and meet all debt obligations fully. And unless Syriza capitulated, Greece would receive no more finance from the ECB. Tsipras and Syriza duly complied.
That established the governing strategy of Syriza for the next four years. To voters within Greece, and shallow leftist cheerleaders outside Greece, it continued to pose as a left-populist force, intent on sticking it to the Troika. To the Troika, however, it remained utterly compliant, willing to bend over backwards in return for a credit line. Nothing was too much for Tsipras. At the Troika's bidding, airports, railways and large segments of the energy grid were all sold off; the homes of heavily indebted families have been ruthlessly auctioned off; and public-sector employment has shrunk by 30 per cent in a decade, leaving basic services, from healthcare to transport, painfully understaffed.
The point at which Syriza should really have been finished came as early as July 2015, when Tsipras called a referendum on whether to accept the Troika's harsh new bailout terms. He campaigned for a 'no', and 62 per cent of Greeks backed him. Syriza wagered that, with the backing of the Greek people, and the threat of a Grexit, it could force the Troika into backing down. It was a mistake. The IMF, the ECB and the European Commission were rule-bound and determined where Syriza was unprepared and unserious – a fact underwritten by Syriza's lack of planning for exiting the Euro. And so, again, Syriza caved in and signed up to the EU-funded €100 billion bailout package, to ruinous effect. After nine years of EU-enforced austerity, four of which have been under the avowedly anti-austerity government of Syriza, Greece is still suffering – youth unemployment is stuck at 40 per cent and the economy managed growth of just 1.9 per cent last year.
Even the official end of the bailout in August 2018 did not really signal the end to the externally imposed regime of austerity under which Greece has been labouring for nearly a decade. Quite the opposite: Greece is formally obliged to ensure primary surpluses of 3.5 per cent of GDP annually up to 2022 – surpluses that can only be generated by taking more revenue in, largely through taxes, than goes out through public expenditure. After 2022, Greece is obliged to ensure primary surpluses of more than two per cent annually until 2060. In the meantime, the EU will monitor the Greek government, as part of its 'enhanced post-programme surveillance', just to make sure it is doing what it is told.
Syriza's mode of governing, enforcing EU-stipulated austerity while claiming to be against it, is not simply a mistake, something to be righted after a period of post-electoral defeat reflection. Rather, it is the product of Tsipras and his circle's fundamental belief that there is no future for Greece outside the EU. As Tsipras protested to a UK broadsheet last year, 'I never said that I want to go outside the Eurozone. I never said that.' That is why he and Syriza's leaders never seriously prepared for leaving the Eurozone in 2015, and why, at every point, they have acquiesced to even the most flagrantly neoliberal demands of their lenders, from the forced privatisation of public assets to laws limiting workers' ability to strike – because they are fundamentally committed to the project of the EU. And in being so, all talk of opposing austerity, of acting like a sovereign nation state and determining their own public expenditure, must remain just that – talk.
It is a mark of Tsipras's own commitment to the EU, despite the damage it has done to all aspects of Greek life, that the pro-EU bible of the capitalist class, the Financial Times, now hails him as a statesman, while Frankfurter Allgemeine Zeitung gushes over how much EU leaders and officials will miss him after he steps down. One can see why. 'One of the most important things', he explained to the FT after last year's bailout agreement, 'was to regain our credibility in Europe and with our creditors so we wanted never to violate this agreement [on the surplus]. We've achieved these targets, and outperformed them too, for four consecutive years. We have to be safe and secure about this.' In other words, Tsipras has ensured that Greece did whatever the EU demanded of it, in the interests of keeping up appearances in Brussels, and to hell with the wishes of the Greek people.
Little wonder Zoe Konstantopoulou, a former ally of Tsipras in Syriza, concluded that 'he was and is a traitor'. A yet more damning verdict, perhaps, is to be found in these words of one young voter: 'After Syriza most people hoped for change, and it's like they don't believe in change any more.' That is the greatest indictment there is of the reign of Syriza. Thanks to the cynicism and opportunism of Tsipras's government, many in Greece can no longer see an alternative to life in thrall to the EU and the banks. Syriza has not only lost a disillusioning election – it has also successfully disillusioned an entire electorate.
Tim Black is a spiked columnist.
Picture by: Getty Images.
To enquire about republishing spiked's content, a right to reply or to request a correction, please contact the managing editor, Viv Regan.